In 1979, one of the leading American art critics Rosalind Krauss published an outstanding essay titled Sculpture in the expanded field to emphasize the hybrid nature of contemporary sculpture by underlining the overlapping of architecture, sculpture, installation. At that moment, various emerging artists started experimenting in that fashion, and one of them was the critically acclaimed British figure Anish Kapoor.
Kapoor gained prominence for his early geometric or biomorphic sculptures made from simple materials such as granite or limestone. As Kapoor's career progressed, he started exploring matter and non-matter, with a special focus on the concept of "void" resulting in free-standing sculptural formations and installations. His mid-1990s reflective works made from stainless steel showed a refreshed deliberation of the sculpture form, while the red wax opened up a new chapter in his career during the 2000s.
To unwind his notable deeds, the Central Academy of Fine Arts (CAFA) Museum in joined efforts with the Taimiao Art Museum of the Imperial Ancestral Temple in Bejing decided to host an astonishing survey of Kapoor's simplistic, yet to a certain extent mysterious approach to the explorations of space and the objects inhabiting it.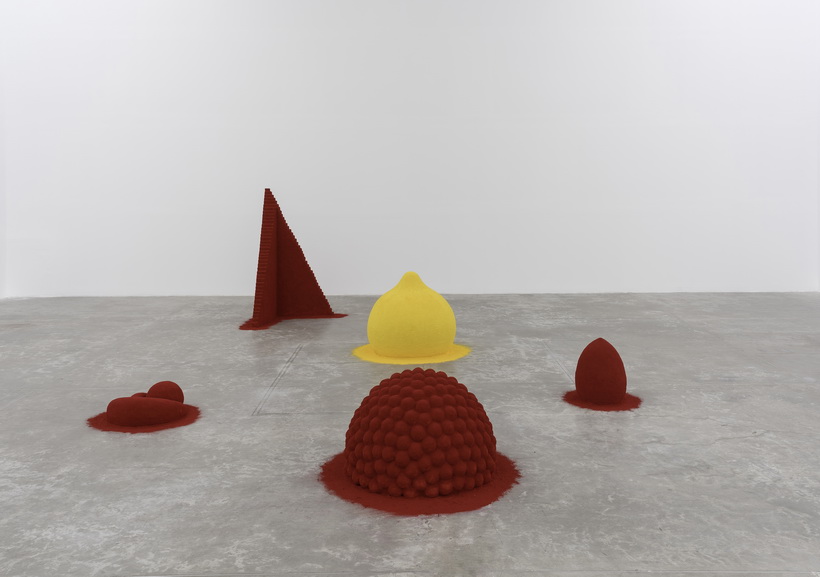 Anish Kapoor's Chinese Solo Exhibition
This two-part exhibition of work by Anish Kapoor is curated by a team consisting of Fan Di'an (President of China Artists Association and the Central Academy of Fine Arts), Su Xinping (Vice President of the Central Academy of Fine Arts), Zhang Zikang (Director of CAFA Art Museum), Wang Chunchen (Deputy Director of CAFA Art Museum), Yue Jieqiong (Executive Director of Taimiao Art Museum), and curatorial adviser Hans Ulrich Obrist (Director of the Serpentine Galleries, London).
A couple of years in the making, it will feature a few of the artist's most important and well-known works produced in the last three decades; the self-generated installations will be presented at CAFA Art Museum, while the geometrical, sensorial sculptures will be on display at the Taimiao Art Museum of Imperial Ancestral Temple.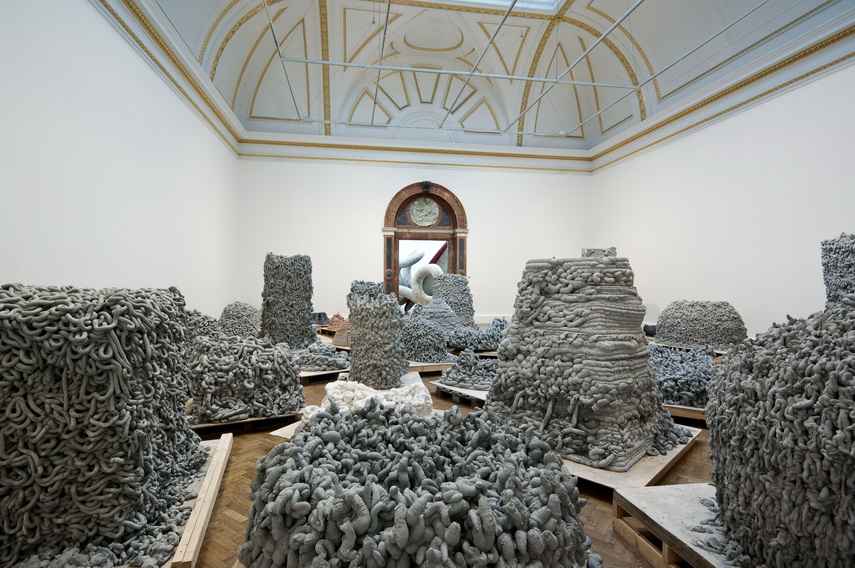 The Works
Anish Kapoor's four performative monumental installations will spread through the CAFA exhibition spaces starting with Symphony for a Beloved Sun (2013) that will welcome the visitors. The central museum atrium will become a dazzling landscape activated by a machine calmly processing masses of aggregating material. On display will also be red wax installation Berlin (2013) consisting of several ascending conveyor belts.
On the second floor, the visitors will be able to experience Kapoor's Sectional Body preparing for Monadic Singularity (2015), a large scale construction focused on the relationship between the interior and exterior. an industrial landscape called Destierro (2017) (meaning "exile" in Spanish) will spread across this floor as well mainly consisting of hundreds of tons of earth sprayed with red pigment.
My Red Homeland (2003) will be installed on the third floor of the museum; a metal blade is mechanically driven around an open circular container filled with twenty-five tons of red wax.
Following these installations at the CAFA Art Museum, on display will also be Kapoor's architectural scale models made in the past few decades, especially the ones for public projects such as Southbank Centre (2001), Cloud Gate (2004), and Orbit (2010).
At the Taimiao Art Museum of Imperial Ancestral Temple, one of the largest ancient structure in the world, Kapoor's explorations of the architecture and spiritual history of the site will be presented in a series of stainless steel and pigment sculptures. Two of Kapoor's mirrored steelworks S-Curve (2006) and C-Curve (2007), will be occupy the atrium, while Kapoor's reflective stainless steel sculptures, including Non-Object (Door) (2008), Non-Object (Spire) (2008), and Stave (2013) will be located in the rest of the temple, along with a series of pigment sculptures (the selection will even include the ones made in 1979-1982).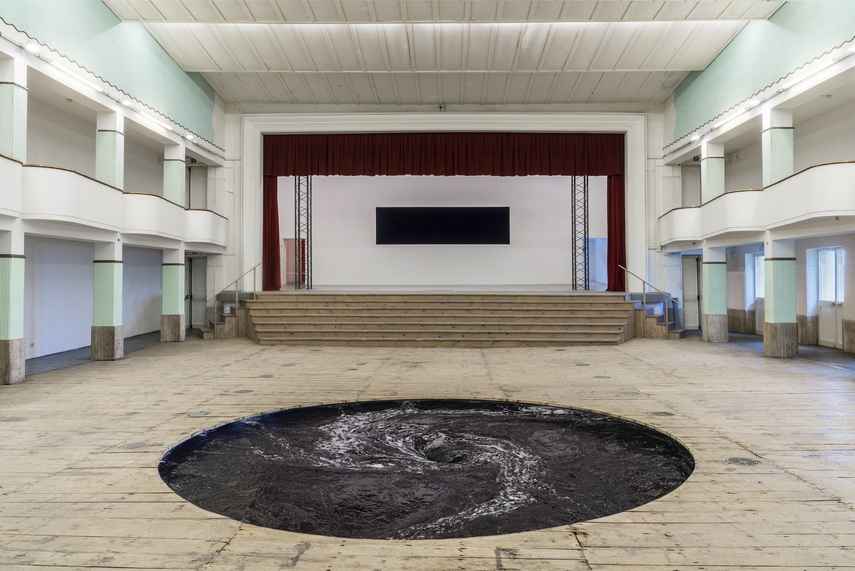 Anish Kapoor at CAFA and Taimiao Art Museum
The upcoming show apparently tends to bring a wider audience closer to Kapoor's practice and tackle them to think about the notion of sculpture as media in the contemporary moment.
Anish Kapoor will be on display at CAFA Art Museum in Bejing from 25 October until 1 January 2020, and at the Imperial Ancestral Temple in Bejing from 10 November until 28 December 2019.
Featured images: Anish Kapoor - Sky Mirror, 2006. Stainless steel. Diameter 10 m. Photo: Tim Mitchell; My Red Homeland, 2003. Wax and oil-based paint, steel arm and motor. Diameter: 12 m. Photo: Michel Zabe; Destierro. Earth, pigment, mechanical digger. Dimensions variable. All images © Anish Kapoor. All rights reserved, 2019. Courtesy the artist, Lisson Gallery and Galleria Continua.