For artists, staying true to their heritage is important, and for Aniwar, this is crucial and the only way to go. The traditional, yet personalized tapestry, as well a short documentary film by this Chinese artist will premiere at Pékin Fine Arts for the first solo Aniwar Mamet exhibition at the gallery after he participated in the group show Why Paint? in 2013.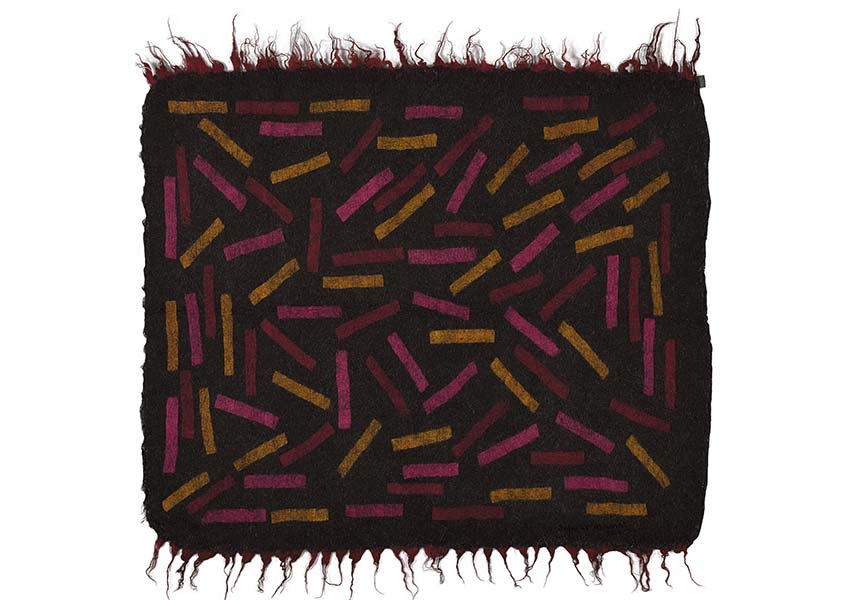 The Contemporary Tradition of Aniwar Mamet
Coming from Uyghur, a remote rural village in Western China, Aniwar has a deep respect for the traditional making of tapestry by his people. Through his own language of abstraction and minimalism, the artist creates works that follow the rules of his heritage, but embody a personal stamp at the same time. The rebellious nature of Aniwar led him to fight predisposed norms of the craft specific for each part of China and to stick to his own. His abstract and contemporary visions are characterized by bright colors and folklore motifs used in the Xinjiang carpet and textile design, giving them great visual difference compared to those of the Han of Eastern China, or Beijing's reds, yellows and greys.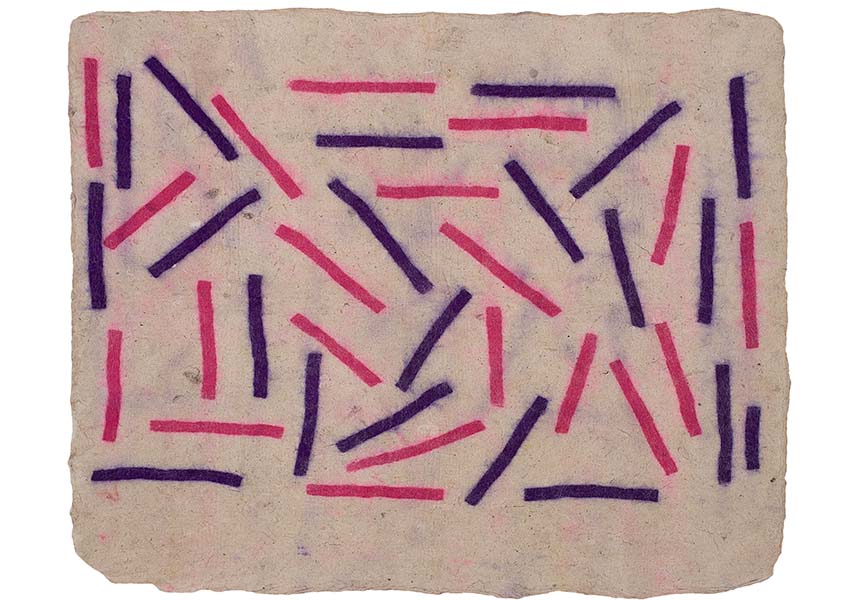 The Xinjiang Craftsmanship
The Uyghur (Xinjiang) way of making tapestry dates over a thousand years ago, to the import of the brighter hues via the Silk Road, and it has remained more or less the same despite modern times, due to its geographical remoteness from the industry. In his short documentary film, to be shown at the Aniwar Mamet exhibition at Pékin Fine Arts, the artist works with local Xinjiang craftsmen, introducing them to his artistic creation. We see him arranging strips of individual color bands on the soaked, pressed and rolled sheep's wool felt. His tapestry is mainly white or dark brown, remaining un-dyed and displaying true color of the wool. The documentary also captures the intense contact between the locals and the city craftsmen and the radically different approaches they have on the same matter, which is tapestry.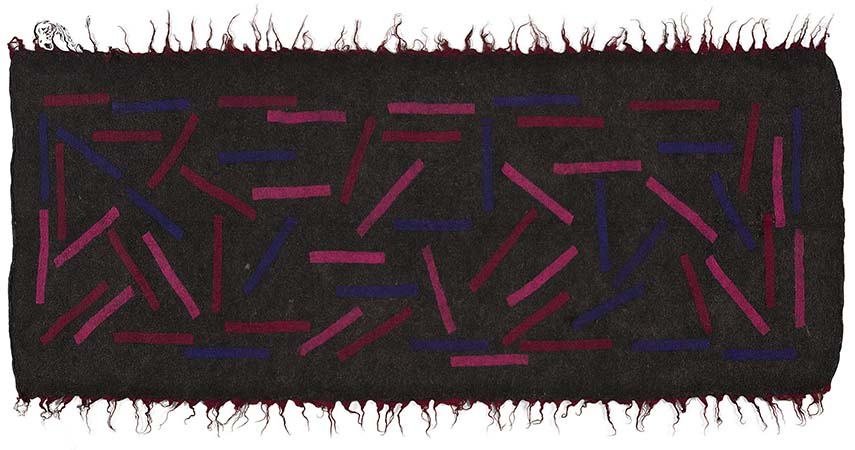 Aniwar Mamet Exhibition at Pékin Fine Arts
Deeply focused on his own vision, Aniwar ignores the boundaries created by art market demands and explores the rich world of his cultural heritage. His abstractions evolved independently from the world's avant-garde movements and have created their own successful path. Aniwar's oil on canvas and mixed media paintings were shown at last year's first Xinjiang International Art Biennale in Urumqi, while his wool felt tapestry works were included in the international group show titled Decorum: Carpets and Tapestries By Artists by the Musée d'Art Moderne de la Ville de Paris and the Shanghai Power Station of Art.
Aniwar Mamet: Sun, Water and Wind exhibition will open at Pékin Fine Arts in Beijing, China, on March 7th. It will run through May 9th, 2015.
Check out a selection of 10 Brilliant Chinese Artists, picked exclusively for Widewalls by Pékin Fine Arts' owner Meg Maggio!
Sign up for My Widewalls and check out more art!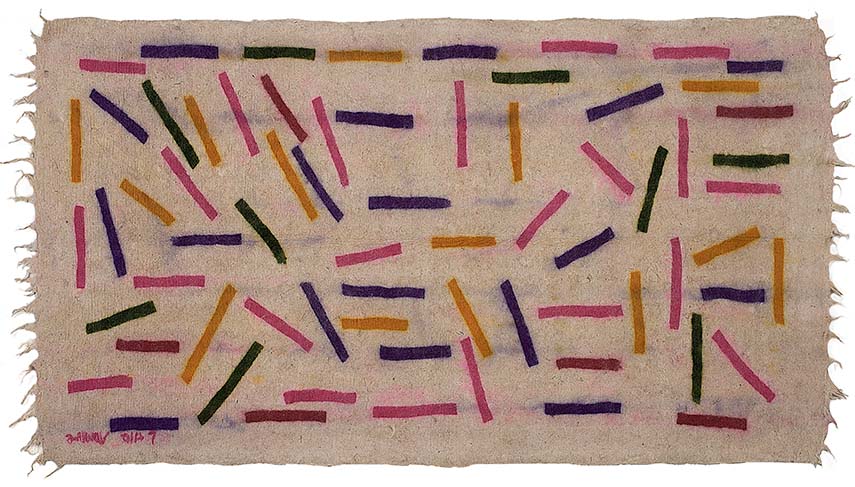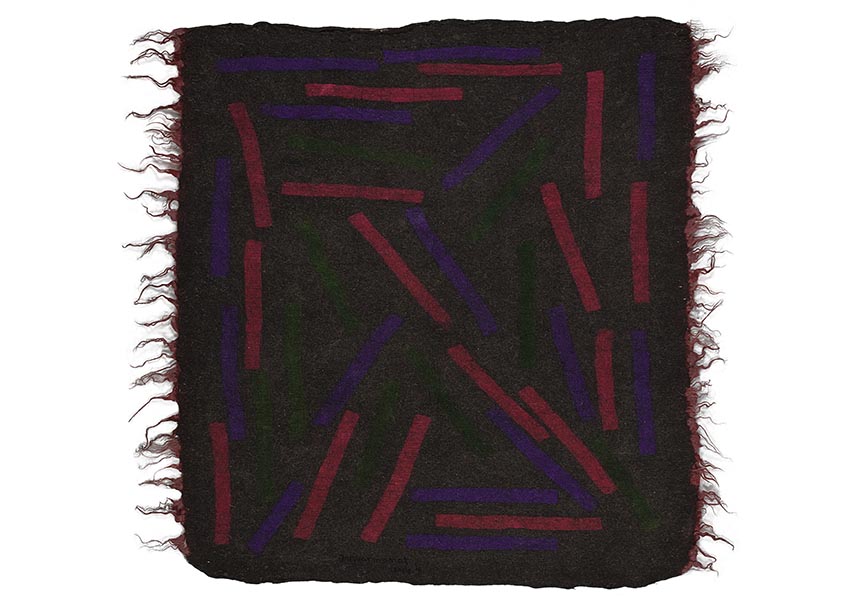 Images courtesy of Pékin Fine Arts.