At present times, economical instability, in the terms of class, race and gender disbalance, is producing tremendous social discontent. Questioning social and political tendencies is an often task of the artists who feel responsibility towards their community. Art of NYC based activist and artist Ann Lewis, certainly is a fine example of such explorations.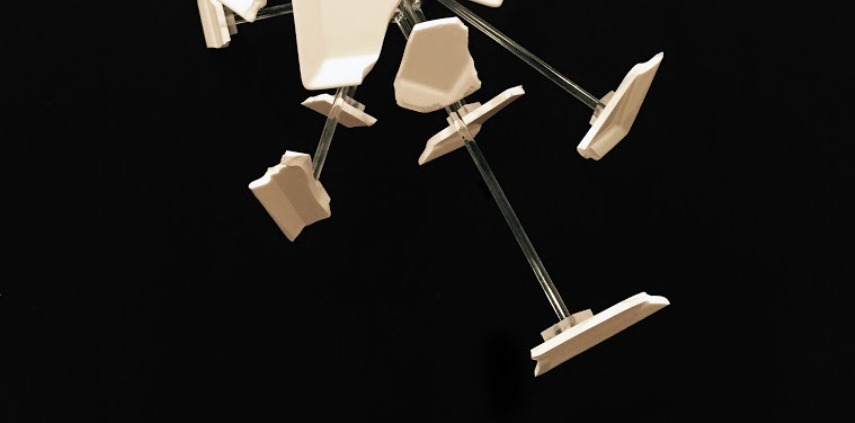 Activism and Art of Ann Lewis aka Gilf
Ann Lewis, also known by the name of Gilf, is one of NYC's most recognized conceptual activist artists. Ann Lewis has had a major impact on the social discussions in New York around the ideas of gentrification and mass incarceration. Best known for her 250' gentrification in progress banner that encircled the now demolished 5 Pointz graffiti mecca in Queens NY, Ann Lewis continues her discussion on the philosophy of active evolution and protest with a new body of work reflecting on the transformative power of rage to produce beauty in the world.
As Ann Lewis explains in her recently published book, The Evolutionist Manifesto: ''In order to continuously build and strive for a just and healthy world we must shatter, then reconfigure, the systems with which we struggle''.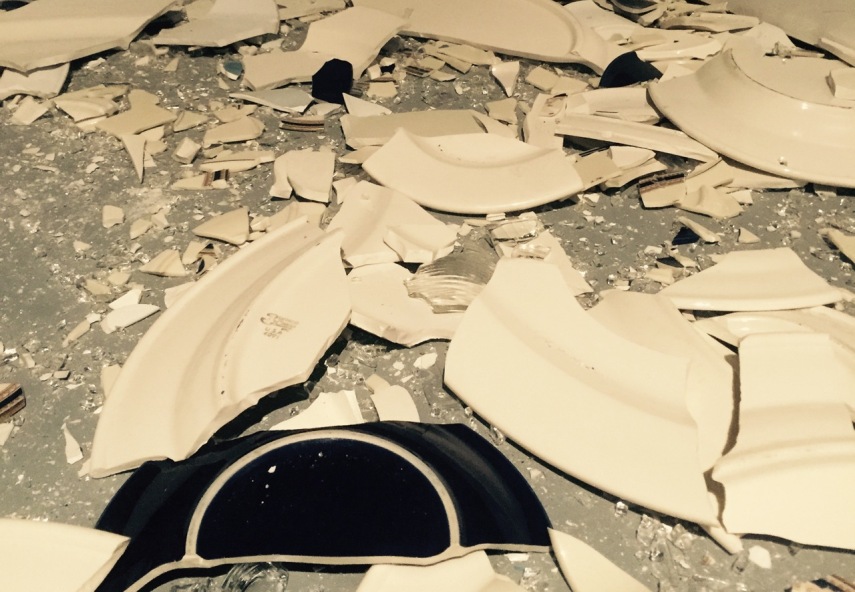 Ann Lewis's Participatory Project
In February 2015, Ann Lewis staged two events as the preamble to Shattering where she invited hundreds of visitors to break glass and ceramic objects in order to release anger and frustration. For this exhibition, the second action in the series, Ann Lewis mounted selected shards to individual rods that will be installed on the gallery walls and space will be created for participatory performance for this exhibition where visitors are invited to destroy intact objects. Similar techniques of socially engaged  and  participatory projects are present in artistic practices of JR and Carrie Reichardt.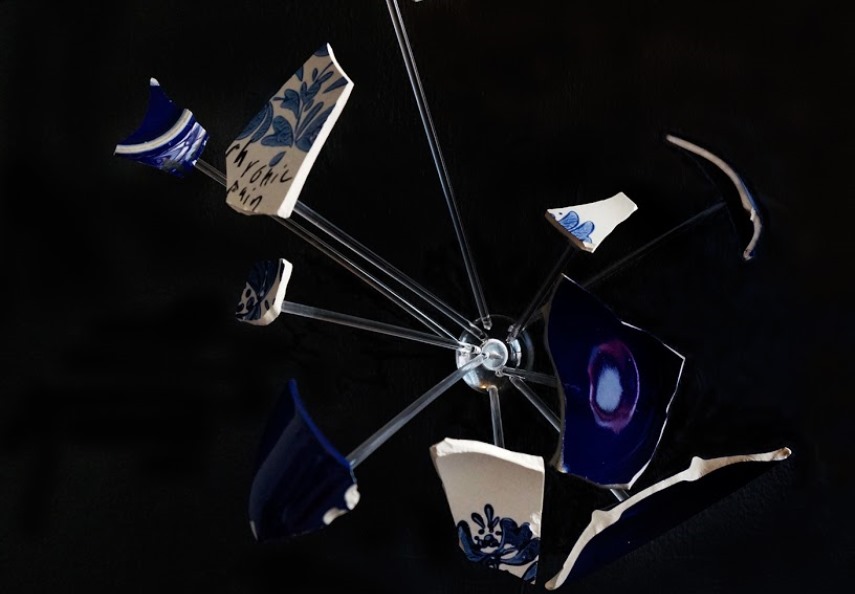 Objects and Outcome of Shattering
In addition to the work for the this exhibition, Ann Lewis will also present police barricades that she restructures, chars, and presents as large scale panels. These works are a visual depiction of the public's outcry for diminished police supremacy. The third action in the Shattering series is a forthcoming collaboration with the Young New Yorkers restorative justice program and the New York City Department of Transportation. Pieces of broken glass from previous events will be incorporated with aggregate concrete mix for public benches that will be installed in Brownsville and East New York. The benches will provide a place of rest and relief for a community that is often surrounded by turmoil.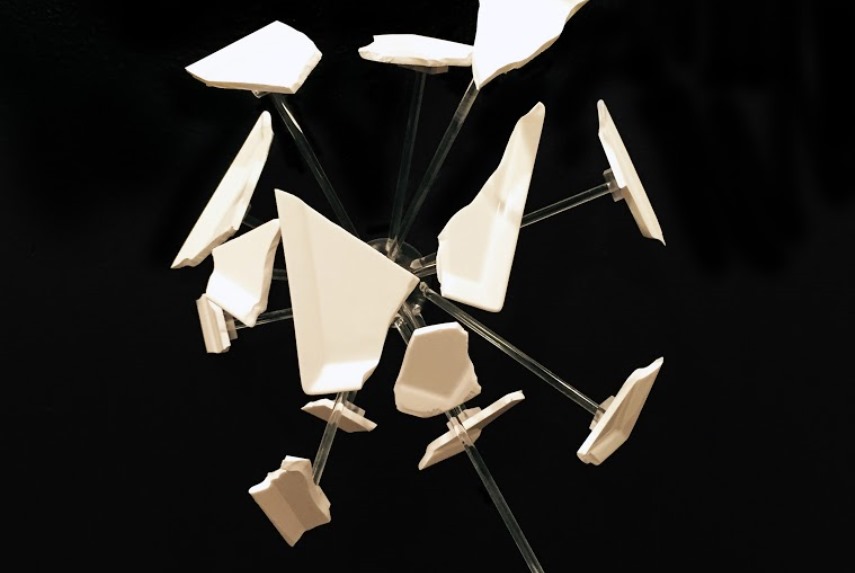 Exhibition at Joseph Gross Gallery
Incorporating mixed media installation, sculptural objects and interactive performance, the work for this exhibition presents the transformative power rage and destruction can have in a socio-political context. Shattering marks Ann Lewis's first solo show at Joseph Gross Gallery and the second of a three part series of participatory actions centering on destruction and transformation.
This exhibition will be on display at New York's Joseph Gross gallery from May 7th to May 30th 2015. You can also check the exhibition of artist Joseph Grazi, still is on a display at this gallery.
You were definitively astir with this article, so let yourself go and Sign up for My Widewalls!
All images are courtesy of Joseph Gross gallery and the artist.