If using the immaterial as a substance sounds unusual, then you must have not heard about Ann Veronica Janssens (which is highly unlikely). Even when involving objects, their role usually doesn't extend much further than to draw attention to apparently ephemeral, intangible aspects – light, color, ambience. Janssens's installations tend to affect our senses in a pure, direct way, using simple occurrences to challenge our perception, and they always contribute to a unique experience, one which cannot be estimated any other way than in person. Therefore, we suggest that you see her solo show, currently ongoing at Bortolami.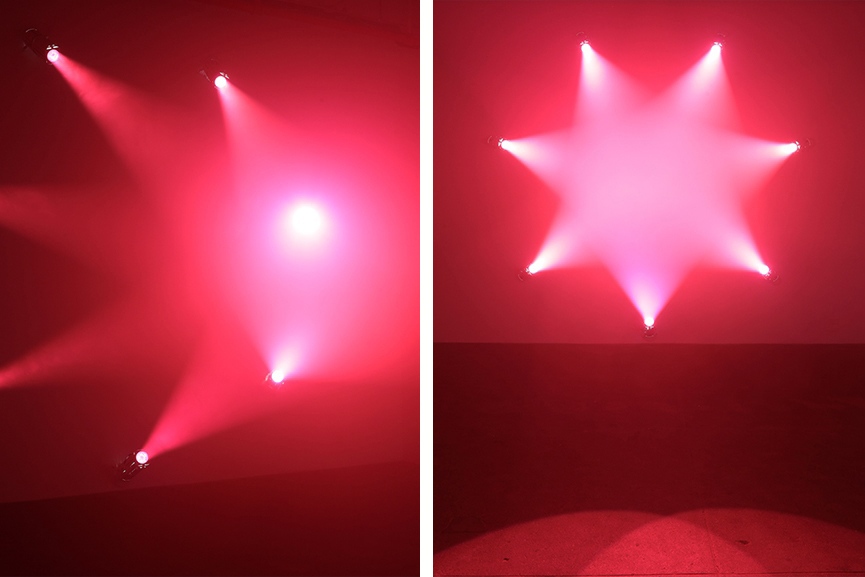 Inconsistent Nature of Light
The thing about immaterial phenomena is that their qualities drastically change, depending on their material environment. Light could be described as complex, because it usually has to have a system to refer to, a surrounding to work with. There is a line of artists that deal with this subject and explore what such basic instances, like light and color, can actually produce when used as protagonists, not parameters. In this exhibition particularly, the light creates gradient zones between opacity and transparency, light and shadow, and the interspace where different types of light meet. But beside that, Janssens uses light as an effective material, and stimulates perception that connects rays into actual shapes and forms.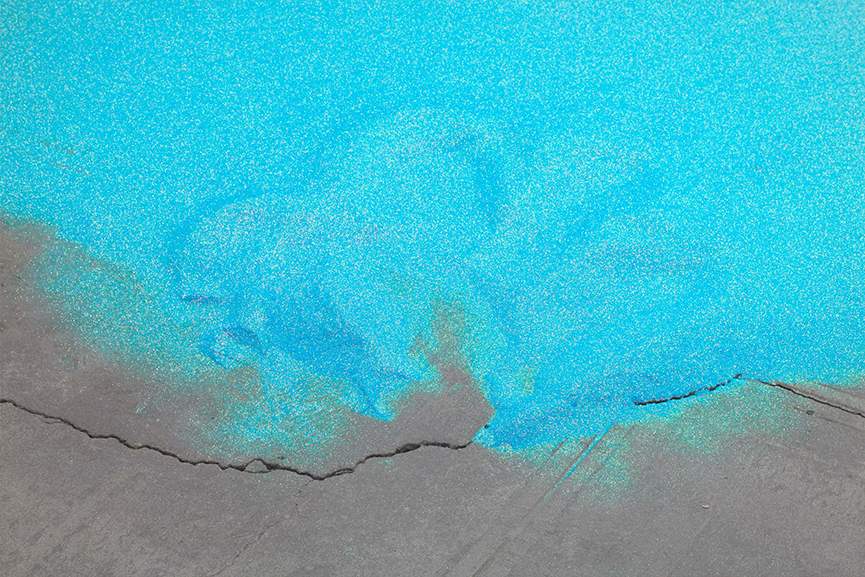 Guide Through the Exhibition
The exhibition begins with a fluorescent neon light that pierces the wall at the entrance, and accompanies the visitors as they pass into the main gallery. Inside the gallery space, there is a pile of blue glitter, followed by two platinum structures hanging from the walls, flanking the space. The platinum structures let the light pass between them and the wall, thus giving an impression of floating. The glided California blinds are set facing one of the walls, silently suggesting a narrative. Finally, the third room contains an iconic light sculpture resembling a star, whose palpability is merely visual, but is definitely present, although not solid as a sculpture.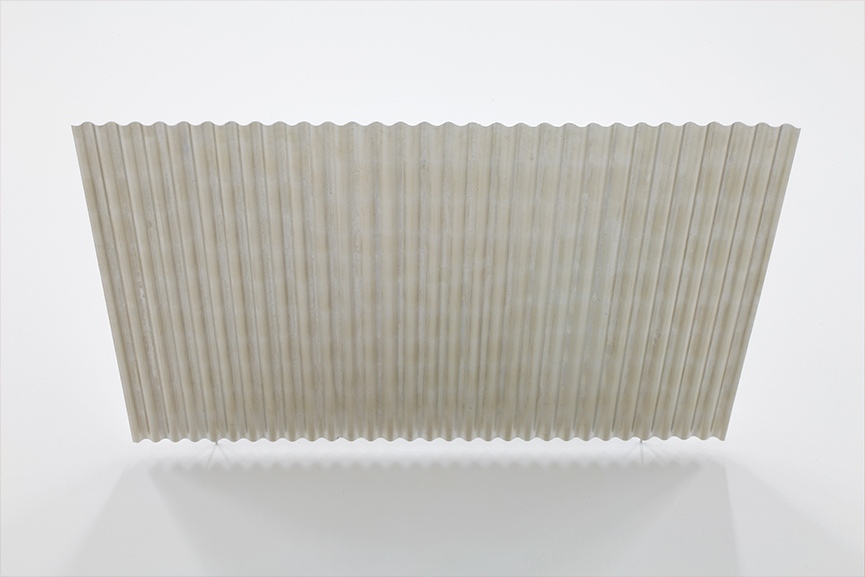 Bonding With the Surrounding
So, the whole setting seems a little bit like an obscure scenography, especially with the inviting red light coming from the third room. The blue glitter on the floor apparently echoes the gestures of action painting, and here the floor is adopted as another work surface. However, these silent narratives engage senses rather than the intellect. Thoughts usually come later, after the strong visuals have been implemented into the mind.
Ann Veronica Jannsens's solo show is on view until February 20th, 2016, at Bortolami Gallery, New York. It also conicdes with her show at the Nasher Sculpture Center in Dallas.
Featured Images: Ann Veronica Jannsens - Solo Show, Bortoami, Exhibition Preview and Image of the Light at the Entrance, 2016. All images courtesy the artist and Bortolami, New York.