A French contemporary artist, Annabel Faustin is known for vibrant and dreamlike portraits inspired by classical art, fashion and today's society. Imagining a softer and a slower world, she presents us with colorful people dreaming, talking, sleeping and sunbathing, in short, portraits of free people.
Her latest body of work is currently on view at Artistellar, an innovative online gallery platform that bridges the gap between the brick-and-mortar gallery concept and online art e-commerce. Titled Harmony, the exhibition brings together nine paintings and works on paper, exclusively made for the gallery, that tackle the new fashion era we currently live in.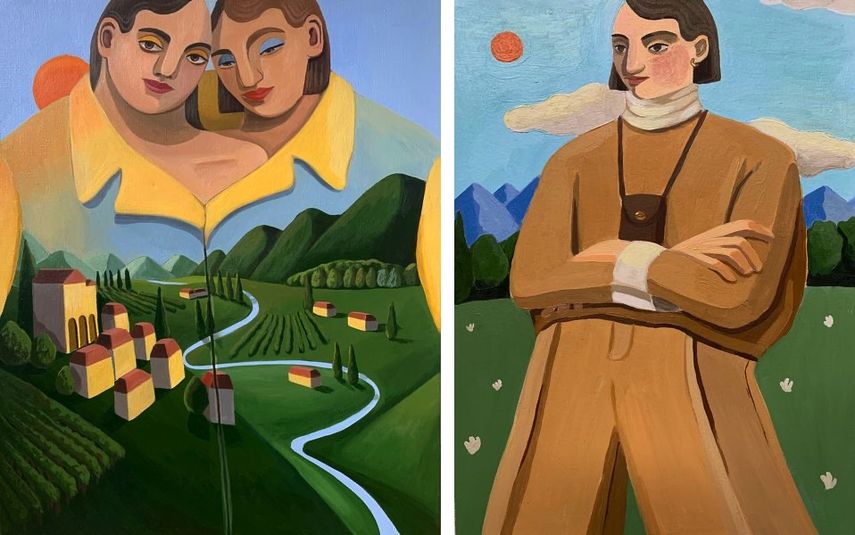 The Practice of Annabel Faustin
Born in the South of France and living in Paris, Annabel Faustin has been working as a Designer for Beauty and Luxury brands for 5 years, before fully shifting to painting in 2019. Overwhelmed with her fast life, she first began painting portraits of peaceful, sleeping characters.
Using bright acrylic colors on canvas, she created a slow, soft and contemplative world, as opposed to the stressful and informationally overloaded world we live in. Made of kindness and harmony, this world works as a colorful mirror to it.
Inspired by both art history, such as Renaissance and Romantic movements, and current social trends in technology and communication, she paints rounded figures with bulky bodies set against classical landscapes that quietly contemplate the world around them and protect each other.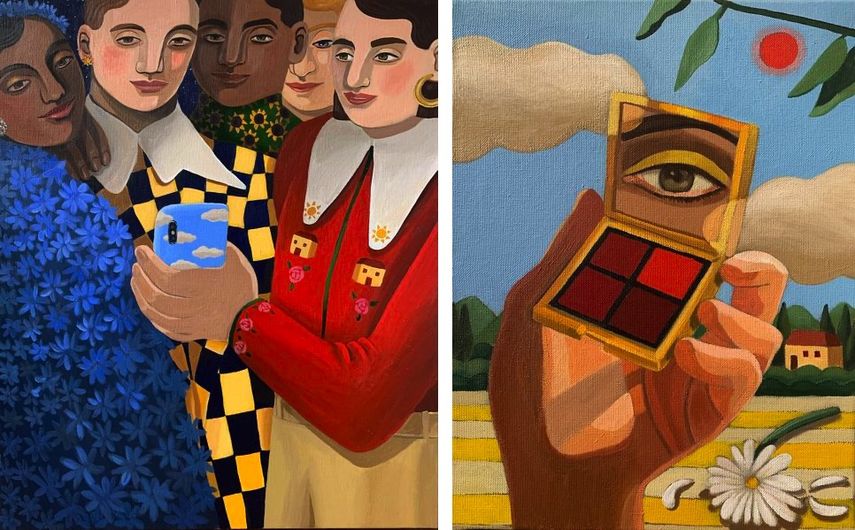 Harmony
As we are in constant search for harmony between the planet and humans, the fashion industry has been undergoing change towards becoming more sustainable and equitable and moving from mass production and consumerism to more conscious and mindful consumption. We are beginning to think about the origins of a clothing item, wondering who produced it and under what conditions.
Throughout history, fashion has been reflecting the society's evolution. While we can easily recognize clothing styles of the previous decades, it seems that what defines the 2020s is the return to the vintage.
In her latest works, the artist finds inspiration in both fashion designs and the functioning of the fashion ecosystem. Drawing from the visionary brands such as Ganni, Imparfaite, Jacquemus and Gucci, she created a visionary world full of bright colors. Peaceful and confident, her characters are dressed in vintage cardigans, flower furs, and landscape coats, appearing in full harmony with tranquil landscapes around them.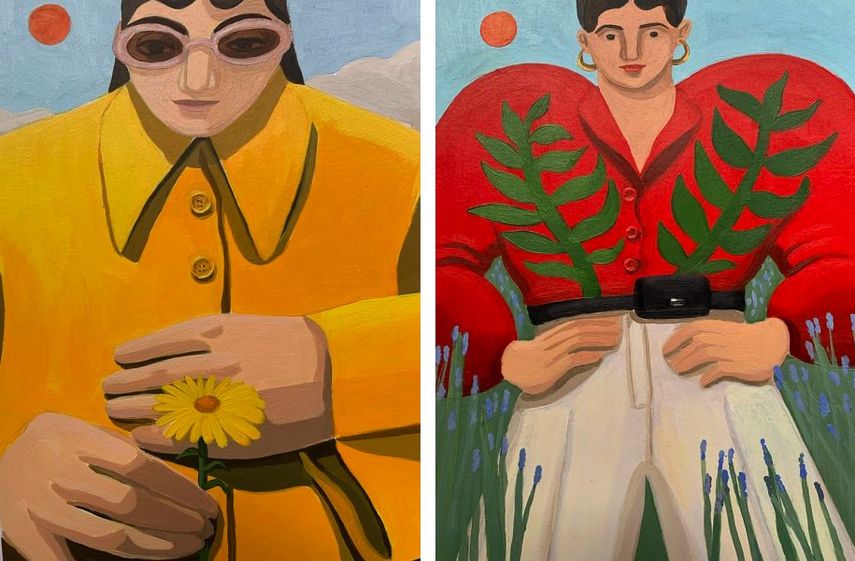 Annabel Faustin at Artistellar
The exhibition Harmony is on view online at Artistellar until March 8th, 2021.
Featured image: Annabel Faustin - Community (detail). All images courtesy of Artistellar.