Almost like famous paintings of the Rorschach test, the works by Annie Lapin contain small details that have a great impact on the overall composition. There is no hegemony in Lapin's compositions, no domination; rather a poetic ambiguous space. Modernism, because it entails so many contradictions and so little capacity to resolve them, may be something we'll never be quite 'ready' for. So writes Lane Relyea in a 2015 essay on Helen Frankenthaler. If artists today choose to leave such tensions unresolved, it's not always to avoid the issue; often it's because they want to engage it all the more broadly. Annie Lapin does not leave such tensions unresolved, as you may see in her latest exhibition at London-based Josh Lilley Gallery. The show is entitled How to Bury Your Stuff.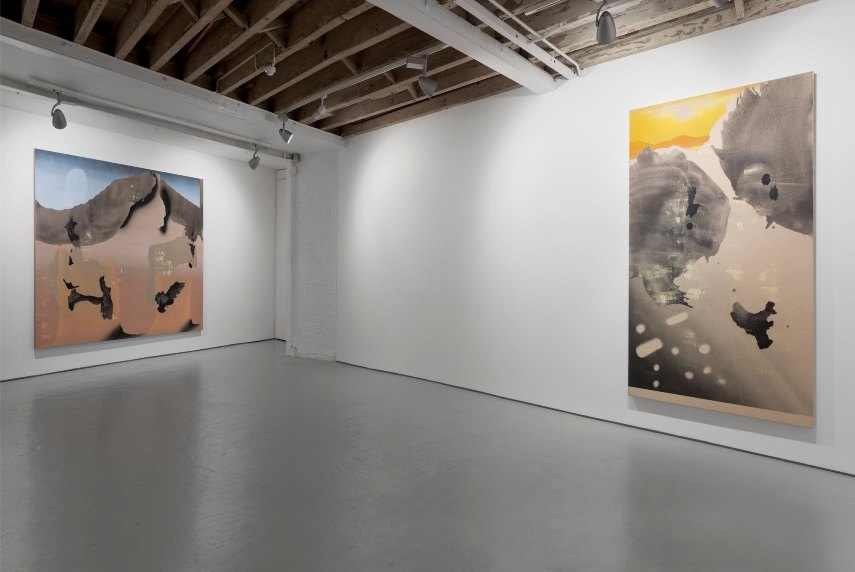 Abstract Imitations of Realism – The Art of Annie Lapin
Annie Lapin was born in Washington DC, but currently lives and works in Los Angeles. Lapin received her BA from Yale University, Connecticut, 2001, and completed her MA at the University of California, Los Angeles, 2007. Annie Lapin's paintings trick the eye with their abstract imitations of realism and representational images. Lapin is interested in functions of perception and memory work, as well as certain recognizable, established genres of historic painting. From a glance, her works look as though they have definite, narrative subjects - like landscapes or group portraiture - but upon looking, reveal themselves to be flurries of abstract marks describing no specific object. She is known for a rich-hued palette and thick impasto. But, she is also well-known for treating the language of Romantic landscape painting as a relic, excavating and recontextualizing their effects to invent evocative but slippery new memories.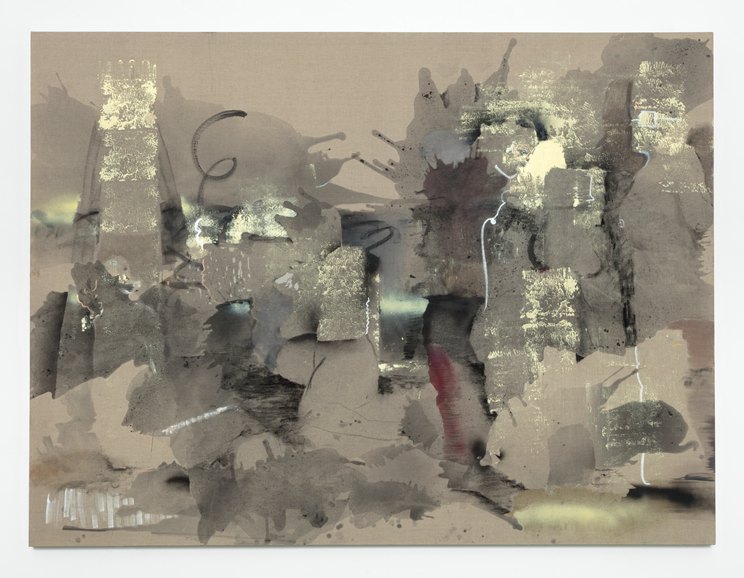 How to Bury Your Stuff
The paintings that are exhibited in How to Bury Your Stuff exhibition at Josh Lilley Gallery reflect a bit different approach Lapin uses in her practice. She starts with the bold, certain building blocks of Modernism, and chisel from there. Beginning with stains of charcoal and water and tracks made by half-loaded rollers running like static over the linen, Lapin builds volume in the compositions around these acts of chance and half-chance. These forms are impregnated in the support and cannot be removed, and their stubbornness requires the artist to take intuitive leaps, to look for spatial cues, and ultimately to make confident additive marks. Clear choices made in a decisive moment - a gestural loop or a glowing edge, a geometrical frame within the frame - seek to take control of a picture plane otherwise dominated by ambiguous space. A narrative starts to emerge that is driven not just by the appearance of figures or objects but also by the forces of space, color, and mark. They interact without hegemony. The smallest details have the greatest impact on the overall composition, earning a status of inevitability and rewarding the slow confidence of the process.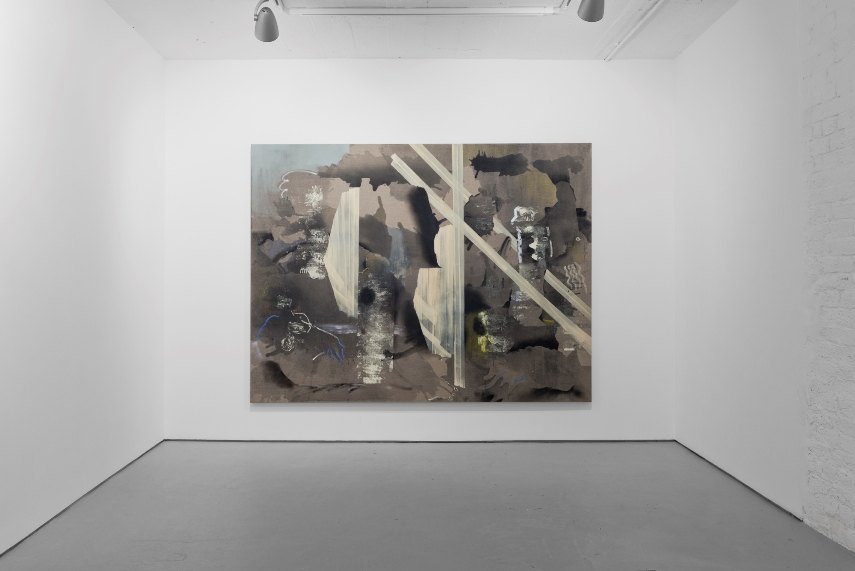 Annie Lapin Exhibition at Josh Lilley Gallery
The art of Annie Lapin could roughly be described as abstract art; she demonstrates that contemporary abstract art is still very popular; there is always space for new discoveries within the realm of abstraction. But we should avoid strict classification when it comes to Lapin's art; there are elements of geometric abstract art, yet Annie Lapin compositions are more poetic, transcending strict geometric boundaries and lines. Be sure not to miss this show! Works that are exhibited are for sale, so the show is also very interesting for collectors as well. The exhibition of Annie Lapin entitled How to Bury Your Stuff opened on March 11 and will be on view until April 8, 2016 at Josh Lilley Gallery in London.
Featured Images: Annie Lapin - Solid States and Tape, 2016, detail. Oil, gesso, charcoal and cel-vinyl on linen. 182 x 244 cm / 72 x 96 inches; Annie Lapin, How to Bury Your Stuff exhibition. Installation View. All Images courtesy of Josh Lilley Gallery.