Every year, an unrestricted grant of $25,000 is given to ten female-identifying artists over 40 years of age to support their career. The Award, called Anonymous Was A Woman after a line in Virginia Woolf's "A Room of One's Own", has been given out since 1996 by art historians, writers, and curators who nominate those whose artistic growth will be nurtured.
In 2020, amid the Covid-19 pandemic, Anonymous Was A Woman will reach out to women artists with another, emergency relief grant, in partnership with the New York Foundation for the Arts (NYFA). This new program will distribute $250,000 in grants, up to $2,500 apiece, to artists based in the United States and its territories who have experienced financial hardship from loss of income or opportunity as a direct result of the crisis.
Artists may apply directly online from April 6 through April 8 on the NYFA's website, and the grant will be awarded based solely on documented loss, with no strings attached - the recipient may use the funds however they see fit.
AWAW will present its 2020 award as previously planned in the fall.
About the emergency relief grant and the hardships of female artists in today's crisis we talk to AWAW's founder Susan Unterberg, who also gave us more details on who can apply.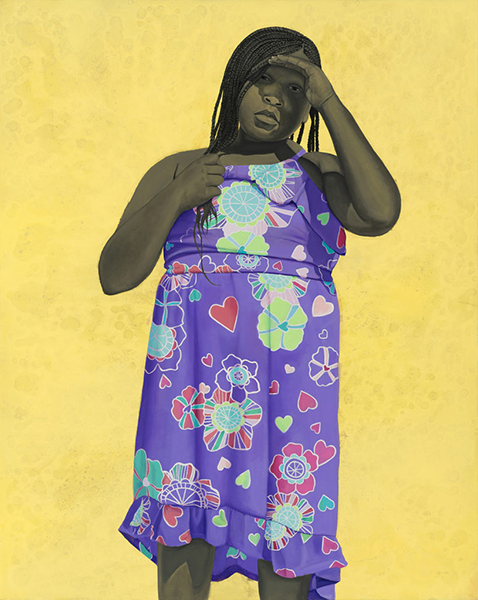 The Anonymous Was A Woman Grant
Widewalls: How did the cooperation with NYFA come to be for this grant?
Susan Unterberg: Our small team at AWAW recognized the need to do something quickly to help the looming crisis that was affecting artists. We knew we weren't set up to administer these emergency grants ourselves, so after speaking to a few other arts organizations, it became clear that NYFA was the best partner organization to handle the administration. The experts at NYFA were completely onboard, and the wheels were set in motion quickly. With their help, we made it a reality.
Widewalls: What do you hope this grant will provide for its recipients?
SU: We felt the 100 or so grants up to $2.500 was sizable enough to cover some of the losses they have incurred and have an immediate impact that would help give recipients time to look for other opportunities.
We knew that government money would probably be slow in coming, so we wanted our grants to be awarded within as short a period of time as possible. The grant is awarded based on demonstrated loss of income or opportunity, but the funds have no strings attached—the recipient can use the money however they see fit, whether that is for rent, healthcare, childcare, supplies, or anything else.
Widewalls: The grant comes separately from the AWAW annual award. What was the experience of helping female-identifying portion of the art world like over the past 20+ years?
SU: I originally set the parameters to meet needs that were not being addressed elsewhere. Since I'm a woman and a feminist, I knew firsthand how the female segment of mid-career artists was being overlooked.
With the attention AWAW has received since going public in 2017, it brought into clear focus that we had helped a significant number of under-recognized, mid-career artists. With my identify revealed, I heard from a number of them who told me how receiving the grant helped them financially but what they really valued was the encouragement and the support to keep making, to continue to work in spite of all life's pressures.
Widewalls: How would you describe the atmosphere among the artists at the moment?
SU: I think it's one of desperation. I've heard from some past winners, the ones who have a bit of a financial cushion, that they will not apply for the grant and leave it for those who need it more. That's very gratifying. But others have lost teaching jobs and studio space that comes with the job.
It is just as desperate for those in the gig economy working a few jobs to keep solvent.
Widewalls: How do you think the art world will look like post-pandemic?
SU: I think we'll see a lot of changes.The big galleries that have the fewest number of women artists on their rooster will most likely remain open, but I fear for the smaller and mid-sized ones that will go under or face challenges. They are the galleries who have historically been more sympathetic to our mid-career women artists.
As a result, there will be fewer places to show and fewer opportunities to sell work. Artists have always been creative and will most likely come up with new venues for getting their work out. But it's going to be a difficult time and a long slog.
Featured image: Portrait of Susan Unterberg. Photo credit: Alain Simic.