One of the most significant American photographers, Ansel Adams, managed to define the notion of landscape photography, pledged for environmental conservation and was one of the key advisers for establishing the photography department at the Museum of Modern Art in New York.
Adams was also one of the founders of anti‐pictorialist Group f/64, which gathered mainly photographers on the West Coast such as Edward Weston and Imogen Cunningham. This short-lived modernist group was entirely focused on sharp focus, contact printing, exposed images of natural forms and found objects, and the use of the entire tonal range of a photograph. During the 1930s, together with Fred Archer, Adams developed a technique for managing negative exposure, development, and printing developed called the Zone System.
Because of Ansel Adams' great legacy which inspired the upcoming generations of photographers, the Museum of Fine Arts in Boston decided to organize a special exhibition titled Ansel Adams in Our Time by contrasting his works in with his predecessors and contemporary artists.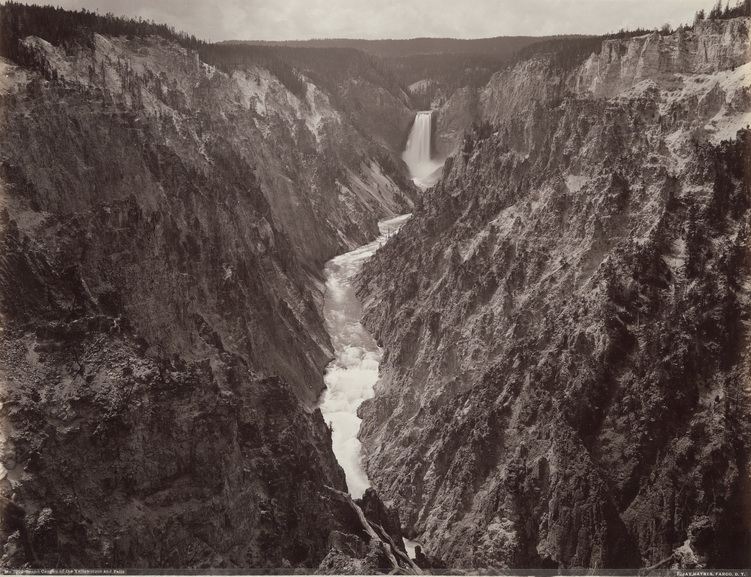 The Domains of A Legendary Photographer
The black-and-white photographs of Ansel Adams became quite iconic, and for a great number of people, they are the visual embodiments of American toponyms such as Yosemite and Yellowstone National Parks, the Sierra Nevada, the American Southwest, etc. As a matter of fact, they are proofs of a staggering beauty of outstanding nature which inspires and provokes.
This great master of photography was largely inspired by his 19th-century predecessors who were engaged in government survey and expedition photography such as Eadweard Muybridge, Carleton Watkins, Frank Jay Haynes, and others. On the other hand, contemporary photographers such as Trevor Paglen, Catherine Opie or Victoria Sambunaris seem to be continuing to explore the sites and subjects that occupied Adams, as well as other environmental issues we are witnessing today such as mining and energy, drought and fire, economic booms, etc.
Karen Haas, the curator of the Lane Collection, which holds a great number of Adams works now on a loan for this exhibition, stated:
Ansel Adams is a larger-than-life figure in the field of photography, and the generous gift of more than 450 of his prints from the Lane Collection has inspired me to revisit his work. With this exhibition, I hope to open up new conversations around this seminal artist, by looking both backward and forward in time. I invite our visitors to explore the role that photography has historically played in our changing perceptions of the American West, as well as to consider Adams' legacy of environmental activism—one that still speaks to us today.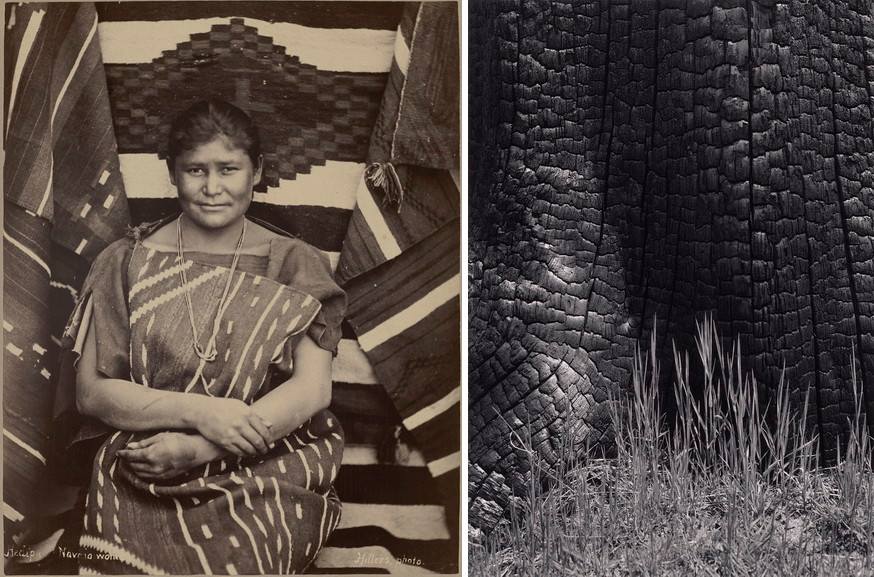 The Selection of Works
The majority of works in the exhibition were made by Adams', while the rest of the works belong to other photographers. The installment is organized thematically and chronologically into eight sections.
The first segment Capturing the View is entirely focused on the beginning of Adams' career; it explores his initial fascination with the Yosemite National Park, a place the photographer used to visit during his entire life. As a matter of fact, Adams continued the explorations of the national park which started with Carleton Watkins, who captured it around 1860s.
The second segment titled Marketing the View further explores Adams' fascination with nature. He was a member of the Sierra Club, and regularly went to a month-long trip to the Sierra Nevada mountains where he took photographs offered to club members to select and order prints. Sixteen of the eighteen prints from this series, including the iconic Monolith – The Face of Half Dome, are on view.
The next segment San Francisco—Becoming a Modernist focuses on Adams' fascination with his hometown of San Francisco, while the fifth segment called Adams in the American Southwest offers a selection of works depicting this part of the country which fascinated Adams not only because of the distinct landscape but also because of its cultural diversity.
Picturing the National Parks is the largest exhibition segment since it examines how photography affected the history of the national parks, while The Other Side of the Mountains shows how Adams became known for his spectacular images of  unspoiled nature, so the audience will have a chance to see less known photographs featuring odd landscapes in California's Death Valley and Owens Valley. Those works will be complemented with the ones made by contemporary artists such as Trevor Paglen, Stephen Tourlentes and David Benjamin Sherry who are also fascinated with remote landscapes.
The segment titled The Changing Landscape will focus on Adams' devotion and active social engagement in regards protection of natural environment, while the last two sections of the exhibition examine the changes of the landscapes once captured by Adams. Here the works of artists including Laura McPhee, Victoria Sambunaris, Mitch Epstein, Meghann Riepenhoff, Bryan Schutmaat, and Lucas Foglia will further articulate that subject in contemporary terms.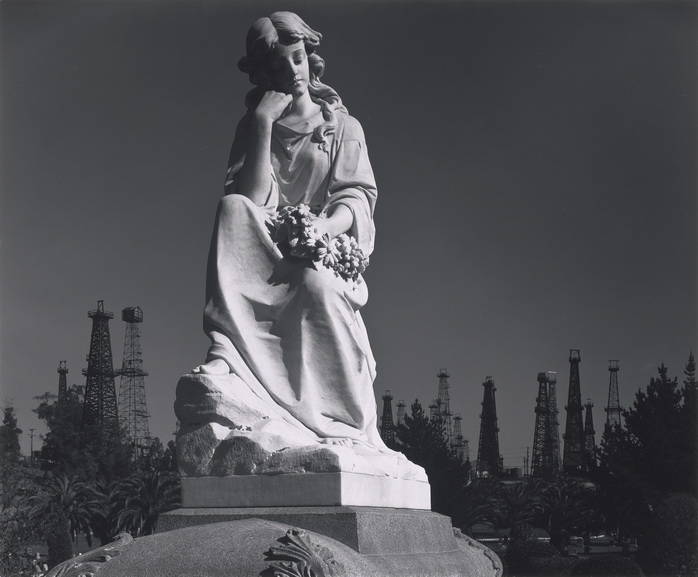 Ansel Adams at The Museum of Fine Arts Boston
This outstanding survey will contribute not only to better understanding of this particular media and the importance of Adams' practice in a broader context of art history, rather it will emancipate, and engage environmental awareness in a time of rapid (climate) changes.
It is important to add that all the photographs by 19th-century and contemporary artists are loans gathered from public institutions, galleries, and private collectors. The audience is encouraged by the museum to use #AnselAdamsInOurTime and share their impressions about the exhibition on social media, as well as to submit photographs inspired by Ansel Adams on Instagram so they can win an MFA membership, Ansel Adams publication, and a private curatorial tour.
Ansel Adams in Our Time is on display at the Museum of Fine Arts in Boston from 13 December 2018 until 24 February 2019.
Editors' Tip: Ansel Adams: The Camera
The Camera, the first volume in Adams' celebrated series of books on photographic techniques, has taught generations of photographers how to harness the camera's artistic potential. This time-honored handbook distills the knowledge gained through a lifetime in photography and remains as vital today as when it was first published. Along with visualization, image management, Adams' famous Zone System, and other keys to photographic artistry, The Camera covers 35mm, medium-format, and large-format view cameras, while offering detailed advice on camera components such as lenses, shutters, and light meters.
Featured images: Ansel Adams - Moonrise, Hernandez, New Mexico, 1941. Photograph, gelatin silver print *The Lane Collection © The Ansel Adams Publishing Rights Trust, Courtesy, Museum of Fine Arts, Boston; print date: 1965–75; Ansel Adams - Clearing Winter Storm, Yosemite National Park, about 1937. Photograph, gelatin silver print. The Lane Collection © The Ansel Adams Publishing Rights Trust, Courtesy Museum of Fine Arts, Boston; Bryan Schutmaat - Cemetery, Tonopah, NV, 2012. Photograph, archival inkjet print. Courtesy Museum of Fine Arts, Boston; Mitchell Epstein - Altamont Pass Wind Farm, California, 2007. Photograph, chromogenic print. Reproduced with permission. Courtesy Museum of Fine Arts, Boston.