If you talk to an American who doesn't know one thing about photography, they will have heard of Ansel Adams anyways. Because Ansel Adams is an artist, nature's guardian and one of photography's greatest technicians. He has made stunning images of America's most exquisite landscapes, landmarks and territories, turning his fascination with nature into an unprecedented form of visual archive that is simply priceless. His immense contribution to fine art photography and the preservation of the environment and all its treasures ensured him an iconic status and respect within these circles, and his images can still make the greatest of impressions on their viewers, even after so many years.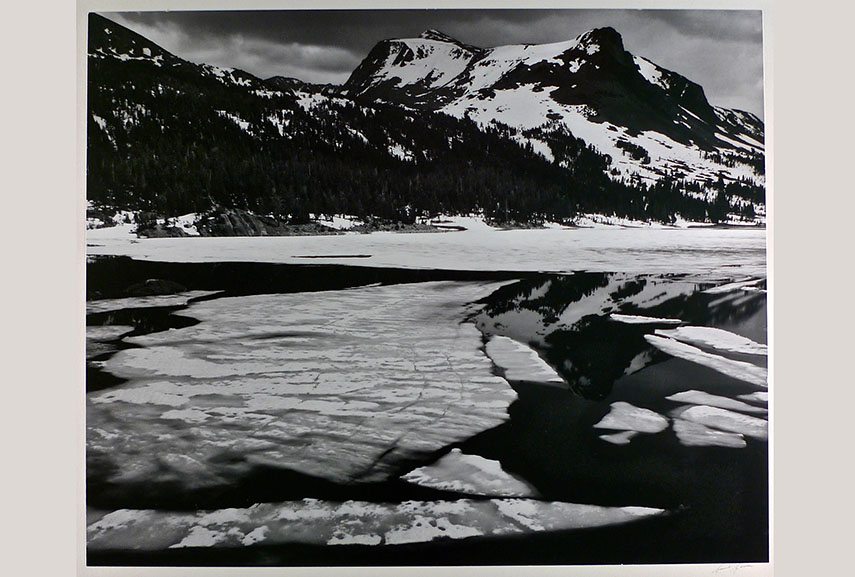 Ansel Adams and the Essence of Nature
Ever since his first encounter with the wonders of the Yosemite National Park at the age of 14, Ansel Adams knew that the connection he had with nature was gonna mark his entire life - and so it was. In his endless and restless effort to capture the very essence of the world around him, he would spend hours and days in it, waiting for the perfect moment, finding inspiration on every corner. His documentations of America's national parks are perhaps his most noted works, although we shall not forget his remarkable skills and the knowledge of the dark room, which gave a new meaning to photography and helped establish new standards that are widely accepted today as well.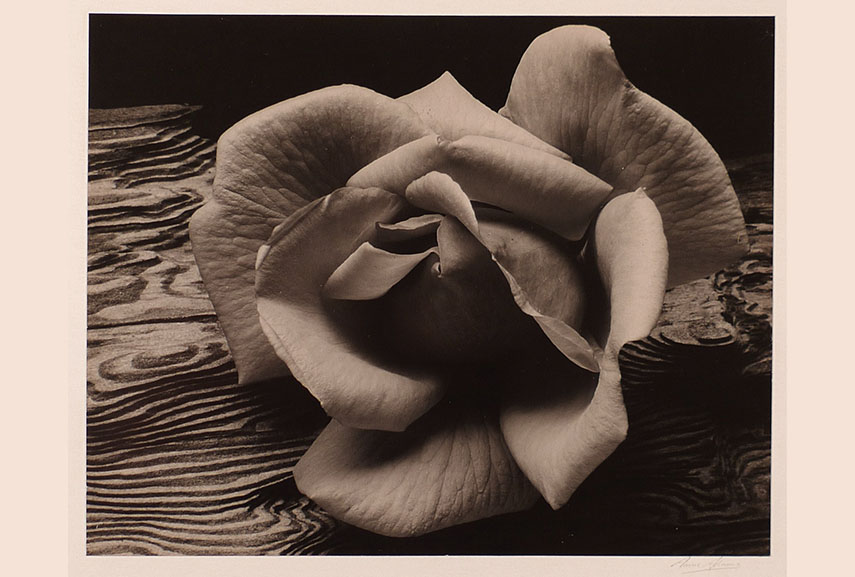 The Masterworks from Seven Decades, 1928–1982 Exhibition
Hosting a major retrospective of the works of Ansel Adams spanning seven decades there will be Quintenz Gallery. The exhibition, entitled Ansel Adams: Masterworks from Seven Decades, 1928-1982, features more than 50 photographs coming from a vast private collection in Florida. Many of these works haven't been exhibited in years and represent very rare prints, but also some of Ansel Adams's most famous images; for example, there is the 1937 photograph Clearing Winter Storm, Yosemite National Park, which was on the cover of his famous 1982 book Yosemite and the Range of Light, and the 1941 Moonrise, Hernandez, New Mexico, made in the early 1960s, when the photographic paper still contained greater amounts of silver. Quintenz Gallery will also put on display Rose and Driftwood, 1932, which was also exhibited in Ansel Adams's very first show in New York in 1933, and two unique photos most likely the only surviving evidence of their negatives: Mount Dana, Tioga Lake, Yosemite National Park from the 1960s and El Capitan, Yosemite National Park from the 1930s.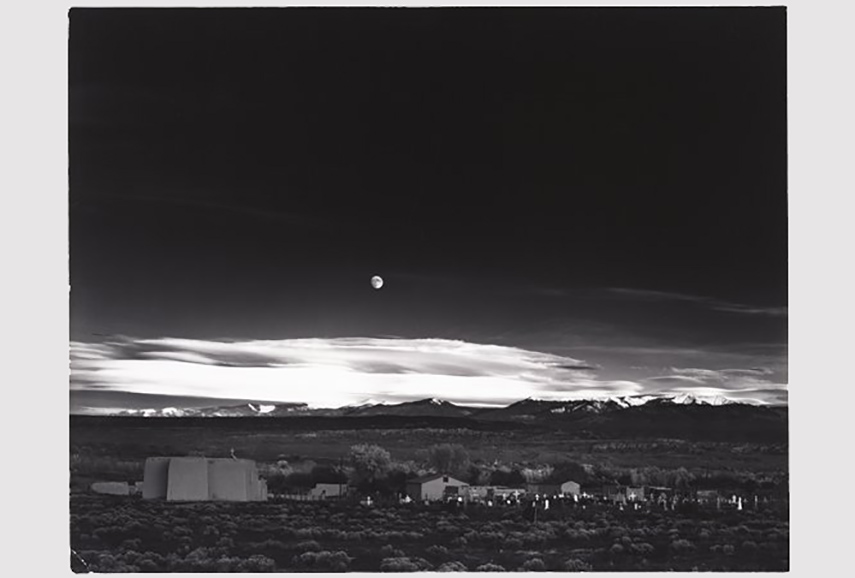 Ansel Adams Retrospective at Quintenz Gallery
Presented in association with Michael Shapiro Photographs, the exhibition is the most important retrospective of Ansel Adams's works since the 2001 Ansel Adams at 100 exhibition organized by the Museum of Modern Art in New York and the San Francisco Museum of Modern Art. With so many superb vintage prints on view, the show promises yet another spectacular look at his extraordinary oeuvre, focusing on both aesthetics and the impeccable technical skills. The Ansel Adams: Masterworks from Seven Decades, 1928–1982 exhibition will be on view at Quintenz Gallery in Aspen, Colorado, USA, from July 10th until September 8th, 2015.
If you're a fan of photography, sign up for My Widewalls today and enjoy it for free!
Featured images in slider:
Ansel Adams - The Golden Gate before the Bridge, 1932. Vintage gelatin silver print, 6 5-8 x 9 1-16 inches. Photograph by Ansel Adams, © 2015 The Ansel Adams Publishing Rights Trust
Ansel Adams - Clearing Winter Storm, Yosemite National Park, California, ca.1940. Vintage gelatin silver print, 15 1-2 x 19 1-4 inches. Photograph by Ansel Adams, © 2015 The Ansel Adams Publishing Rights Trust
All images courtesy of Quintenz Gallery