The Old Truman Brewery will become the center of attention next week, gathering urban and contemporary art lovers alike for the Moniker Art Fair and coinciding The Other Art Fair. However, there is another interesting exhibition to be on the lookout for when visiting this art hub in East London. The exhibition is entitled Nothing's Wrong Something's Right and it is the first solo show by the promising young artist Ant Carver. Londoners are probably familiar with his public works, done predominantly in the East End, and this show will be the great opportunity for those interested in Carver's art to see his studio creations.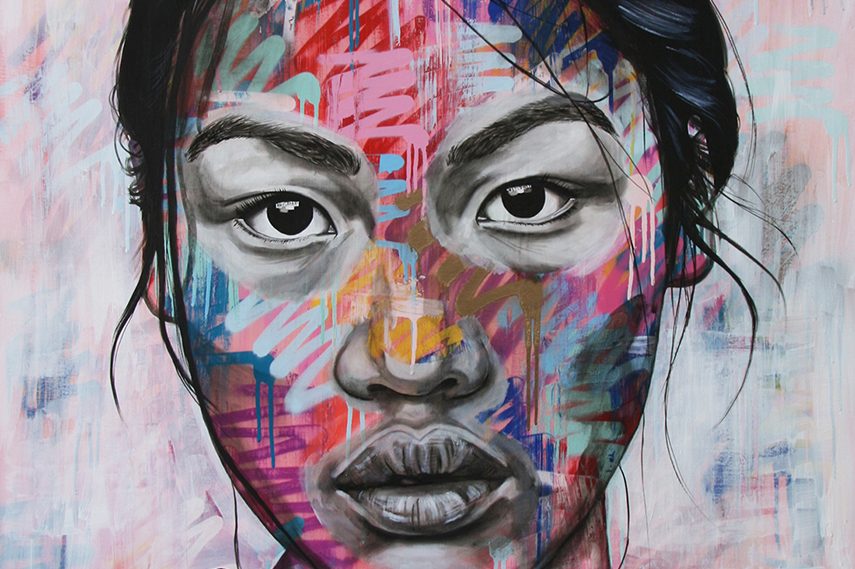 Ant Carver – The Bold Portraitist
Ant Carver is the artist who comes from the graffiti and street art background but also holds an academic degree in fine arts. Carver's artistry has crossed a long path from his first tags and throw ups, keeping the original spontaneity of a graffiti writer but building on that foundation with more complex paintings as a result. His work fluctuates between street art influences and traditional painting techniques, and this mixture of styles is equally dominant in his public and studio works. Ant Carver's favorite subjects of representation are people and in the last couple of years he has developed a unique approach to portraiture, with his portraits usually done in black and gray hues on a vibrant multicolored background.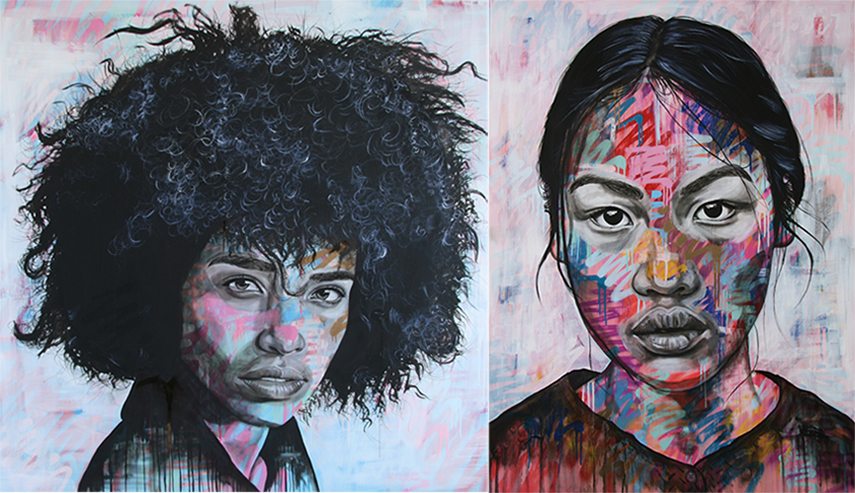 Nothing's Wrong Something's Right
Just as the title suggests Nothing's Wrong Something's Right exhibition will focus on those positive and optimistic notions of life, not so often seen in today's contemporary art practices. The exhibition of the latest works will feature a completely new array of paintings done in the artist's preferred technique. Focusing on portraiture Carver will bring to life various subjects from different cultural backgrounds, genders and ages, showing the universal notion of human beauty which goes beyond our individual differences. All the paintings are done in what is currently Ant Carver's signature style, with a colorful spray-painted background consisting of diverse bright and abstract compositions and carefully painted portraits done in the oil painting technique.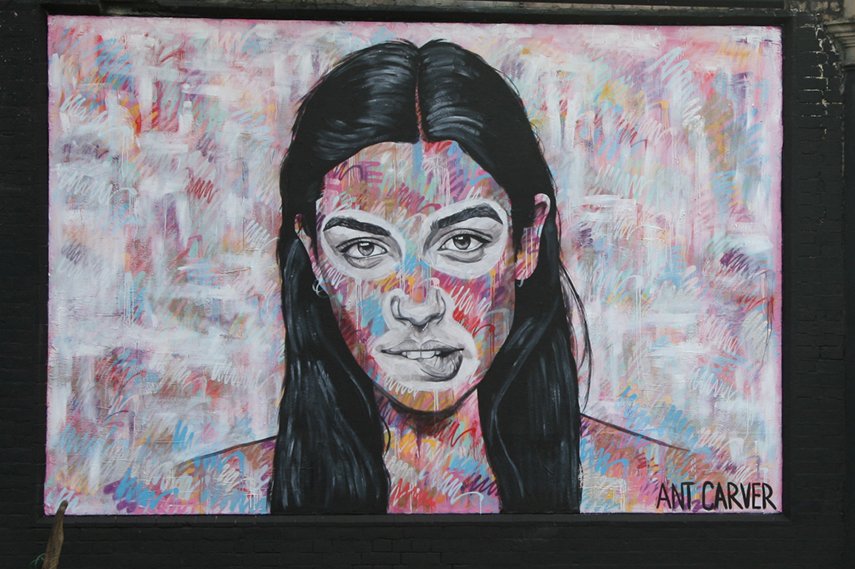 Ant Carver Exhibition at The Old Truman Brewery
After numerous pop-up shows in the past Ant Carver will for the first time present his works in a solo show. The Nothing's Wrong Something's Right exhibition will feature more than twenty new works and limited edition prints showing how much the art of Ant Carver has evolved from his street art beginnings. The exhibition will open on Wednesday, October 14th at Shop 7, Dray Walk, The Old Truman Brewery in London. The exhibition will be on view for a whole week, closing on October 20th, 2015.
For art's sake sign up for My Widewalls today and explore the vast world of contemporary art for FREE!
Featured images:
Ant Carver - Nothing's Wrong Something's Right exhibition. Artwork, detail
Ant Carver - Nothing's Wrong Something's Right exhibition flyer
All images courtesy of the artist