Anthony Lister  (b.1979. in Brisbane, Australia) is already described as one of Australia's best contemporary artists. He was a pioneering force in the stencil and street art movement in Brisbane before moving to New York City in 2003 to apprentice under Max Gimblett. Lister employs a sophisticated, fine art, painterly style in both his street art and his works exhibited inside galleries. High and low culture clash in his paintings, drawings, and installations where boorish contemporary mythology, flirtatious ballerinas, bad-tempered old masters, and imperious vamps raucously coexist. Lister's idea is to create art that is exciting to himself, and looking at his artwork one might think exacly that he is having a lot of fun. With exhibitions worldwide, Lister currently lives and works in Sydney and is represented by the Robert Fontaine Gallery.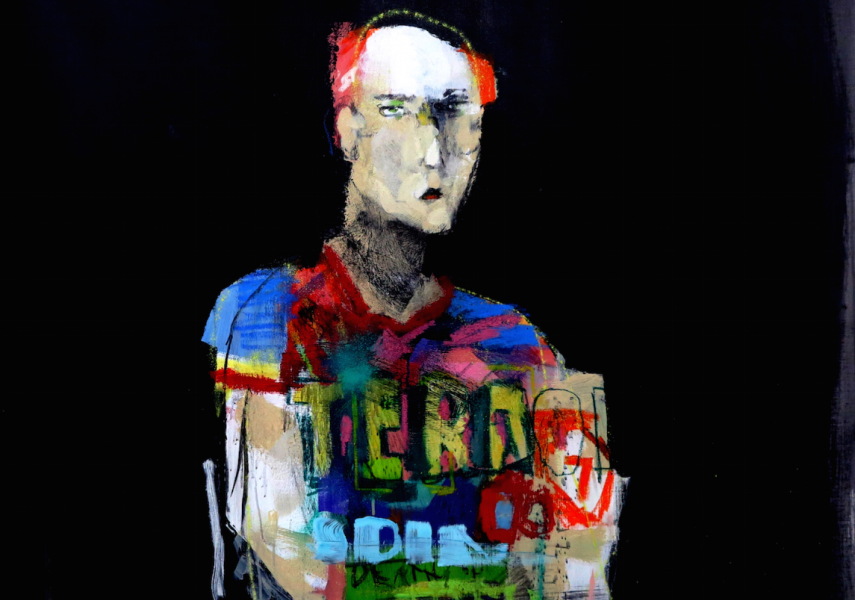 Lister's Black Door Limousine
Black Door Limousine is a survey into the idea of celebrity as it relates to the current contemporary art world. When celebrity clashes with notoriety and its effect on our beastly imagination how has this redefined the role of an artist and the work that comes from it. Each canvas has its place in the timeline of Lister's life, revealing his passing interests, social consciousness, and perception of the future. His influences are varied: graffiti, installations, stenciling, Pop art, comic book imagery, cartoons and his recollections of childhood when everything seemed fascinating and animated contemporary mythology ruled his television screen. The artist hopes to reveal the identity surrounding the myth of fame and is excited by the possibility that one's anonymity can be rediscovered.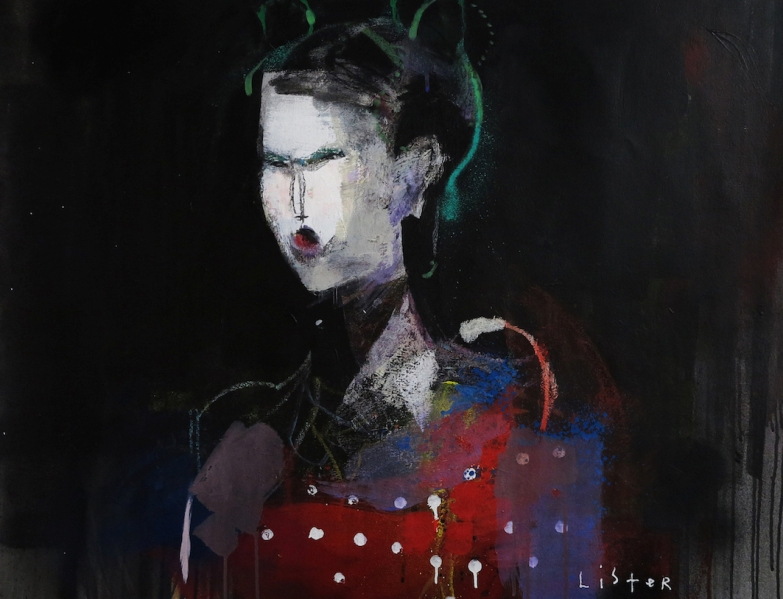 The Art of Anthony Lister
Anthony Lister's paintings and installations draw immediately from his surroundings. And this means lite every thing from what he reads and sees to what he eat for lunch. Everythong is relevant and the obvious is a valid source of inspiration. In effect, his works are parodies of modern life. Lister doesn't separate art from social meaning. His imagery can be read as having a political and social message that engages with good versus evil, right versus wrong. Characterised by subject matter painted on large areas of monochromatic ground, Lister's work reveals a tension between figuration and abstraction, which is evident in his series of Super-heroes. ( Lister is one of the artist featured in our 10 Supeheroes Themed Artworks feature). These subjects indicate concern for how the human condition will evolve within the electronic and communications culture and the ever-changing, recyclable environment of today. His mixed media technique, involving layers of ink, spray and brushwork, allow his paintings to simultaneously have soft ethereality and a garish, raw energy.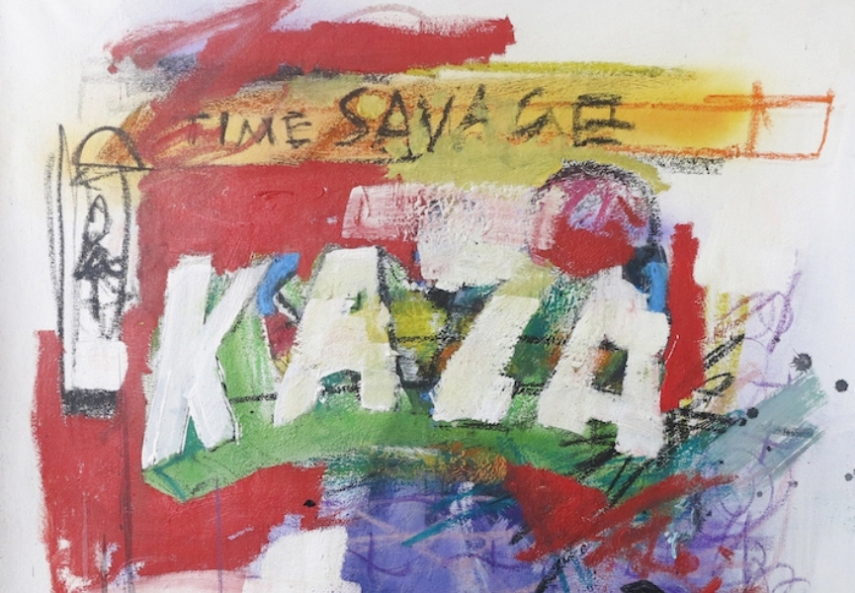 Lister Exhibition at Robert Fontaine Gallery
In a solo exhibition entitled Black Door Limousine Robert Fontaine Gallery in Miami will showcase Anthony Lister's new works. At a time when the art world has in some ways grown into mainstream artists are reshaped into Heroes and Rockstars. During the run of the exhibition Lister will be residing in Miami.
The Black Door Limousine by Anthony Lister will be on view at Robert Fontaine Gallery from April 11th through April 26th 2015.
Read more about Anthony Lister's recent shows in New York and London.
Make sure you stay informed about more exciting shows and artists by signing up for My Widewalls!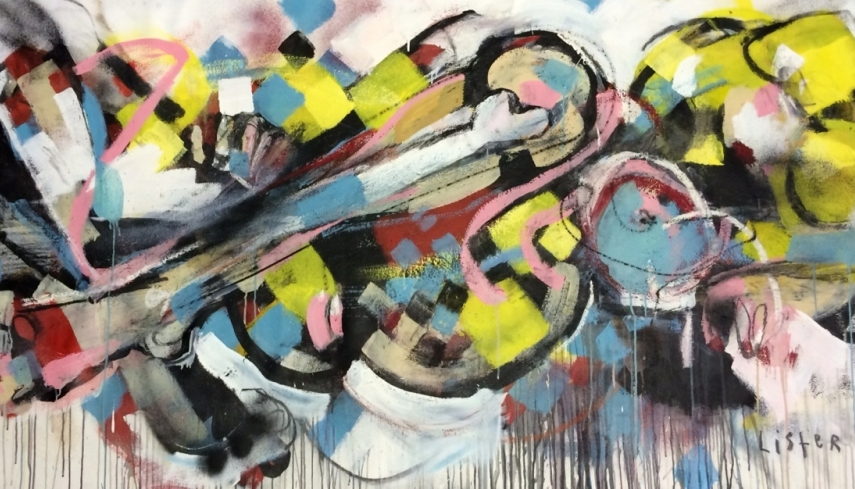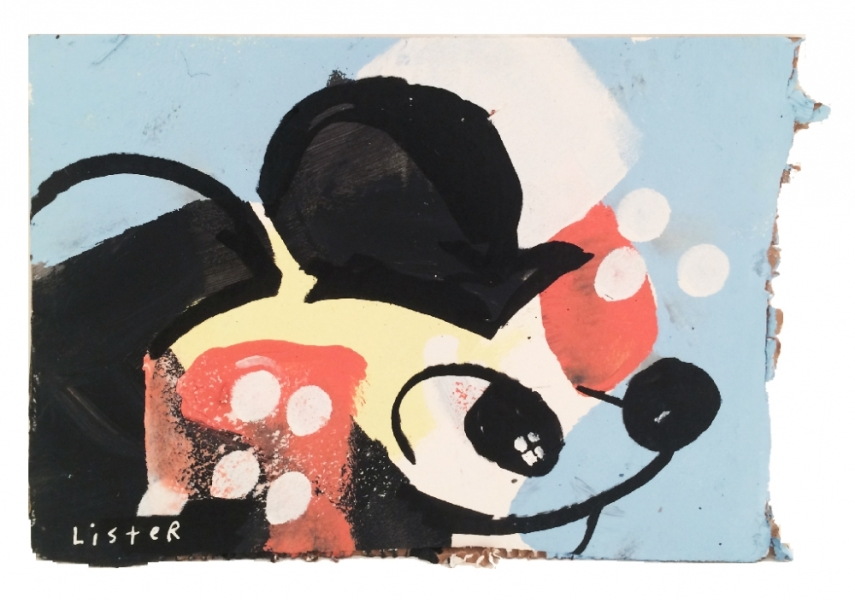 Featured image - Anthony Lister, Cats Fur Jackets 2015, detail, 180cm x 180cm (Courtesy of Robert Fontaine Gallery)