Born in Australia and currently living in New York, Anthony Lister has gained a great critical acclaim for his outstanding pop-surrealist graffiti, paintings, and installations that embody a fusion of highbrow and lowbrow culture. His rich imagination is translated into a vibrant universe inhabited by a diverse cast of characters such as misguiding superheroes, masterful vamps, and alluring ballet dancers.
Lister's shift between street art and fine art is characterized by remarkable fluidity. Affected by and reacting to the world around him, he often takes risks and dives into uncharted territories and seemingly disconnected variations in subject matter. Characterized by rough-hewn but surprisingly delicate bodies, his characters convey a stunning amount of intonation and mood. While carrying an inherent sense of a controlled chaos, his works are imbued with a great emotional power and beauty which allows the viewer to create their own ideas about his intended messages. Provocative and compelling, his art questions reality itself while remaining accessible to the public mind.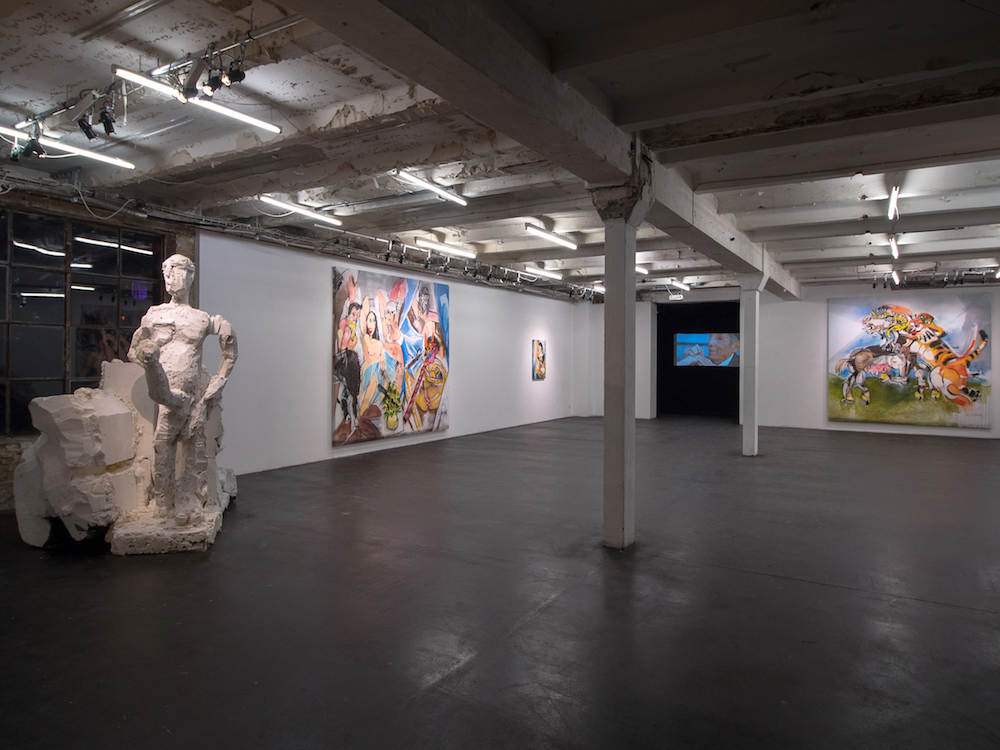 Anthony Lister at Urban Spree
Anthony Lister has spent three weeks between August and September at Urban Spree gallery in Berlin as part of their Artist-in-Residence program. The result is a fresh body of large-scale works comprised of paintings, sculptures, media art and a large mural piece at the gallery's flagship Artist Wall, currently on view at the gallery in an exhibition titled Sneaky Bit In which will be on view until October 10th, 2018.
The work draws from a wide range of references, from Cubism, Picasso, and Alejandro Jodorowsky's The Holy Mountain to African masks, religion, divination and tarot, Aboriginal trans women, and references to Damien Hirst's most iconic works. While the mural piece references some of the paintings, it is blended with the tremors of Egon Schiele.
Anthony Lister spoke to us about this new body of work and his practice in general. In an exclusive Widewalls interview, Lister talks about how this work came to life, subjects which he is drawn to the most, Berlin art scene, and much more.
For more Widewalls podcasts with the world's top artists, art professionals, and enthusiasts, visit our page on SoundCloud!
Scroll down for more images.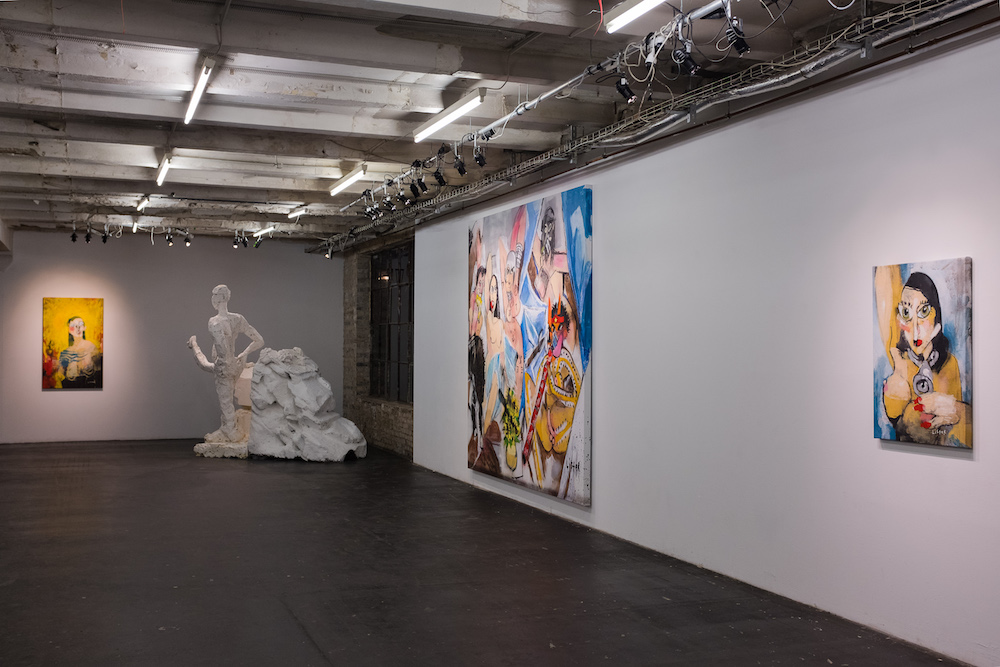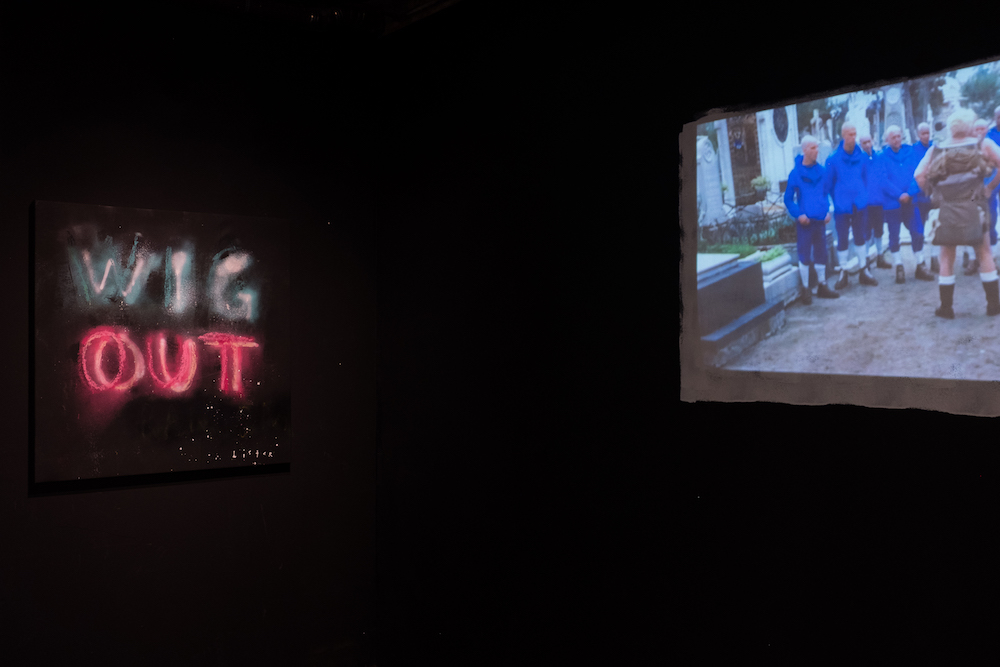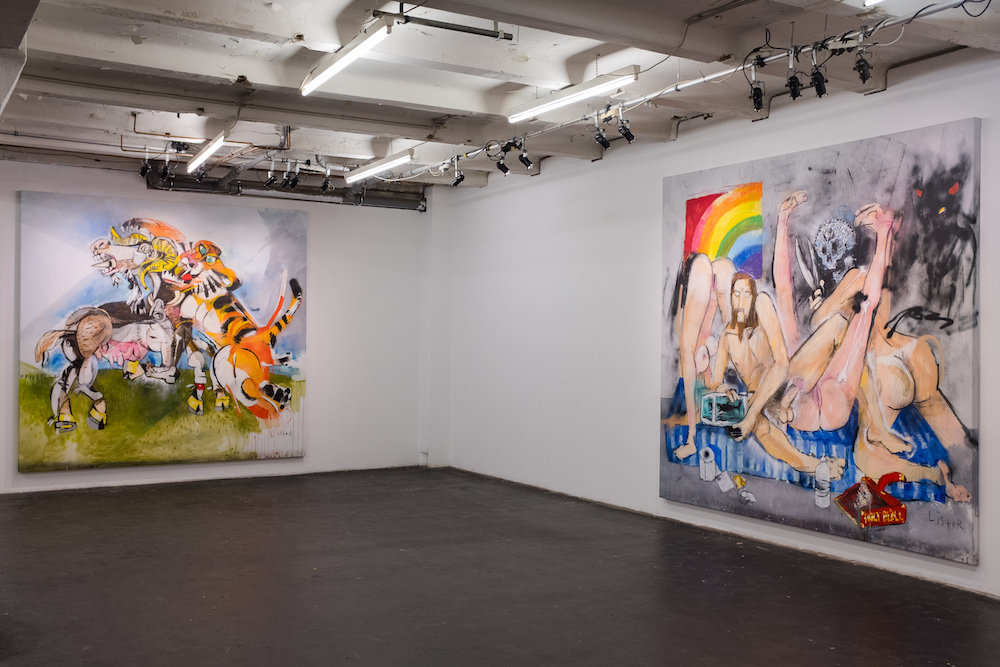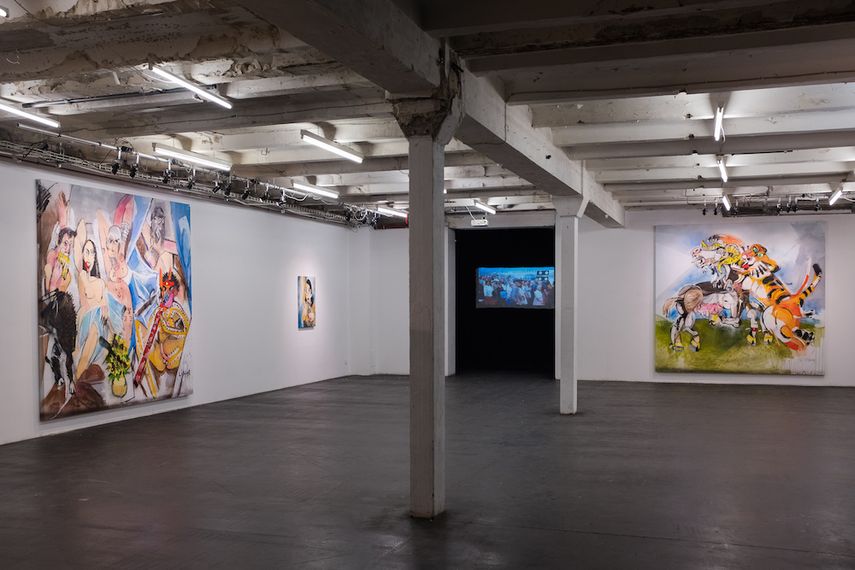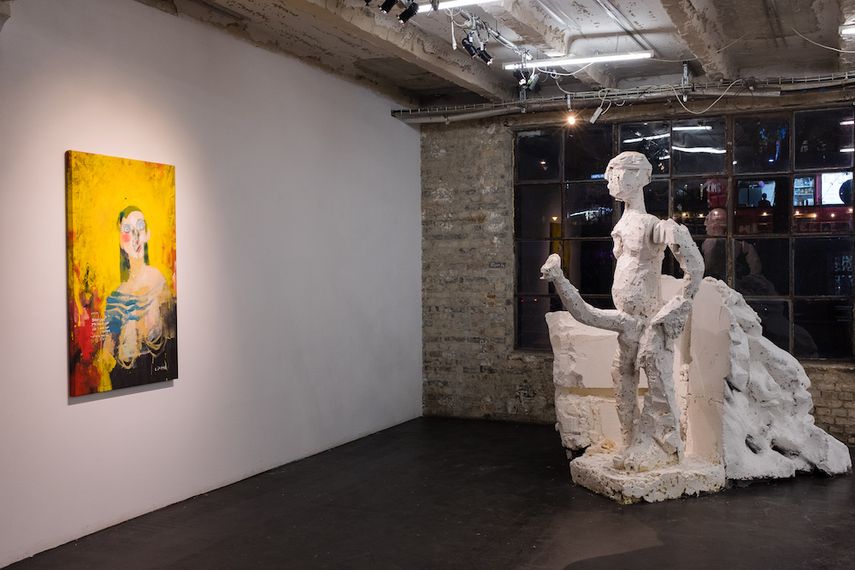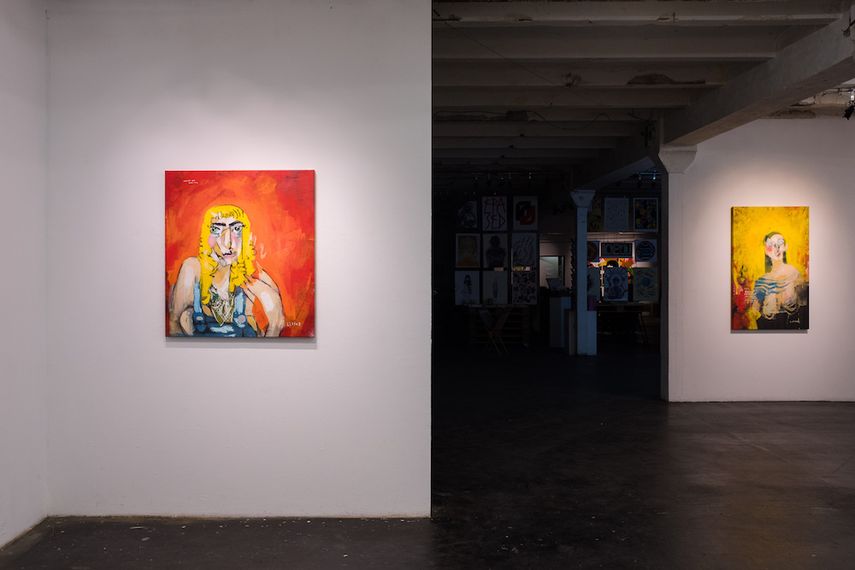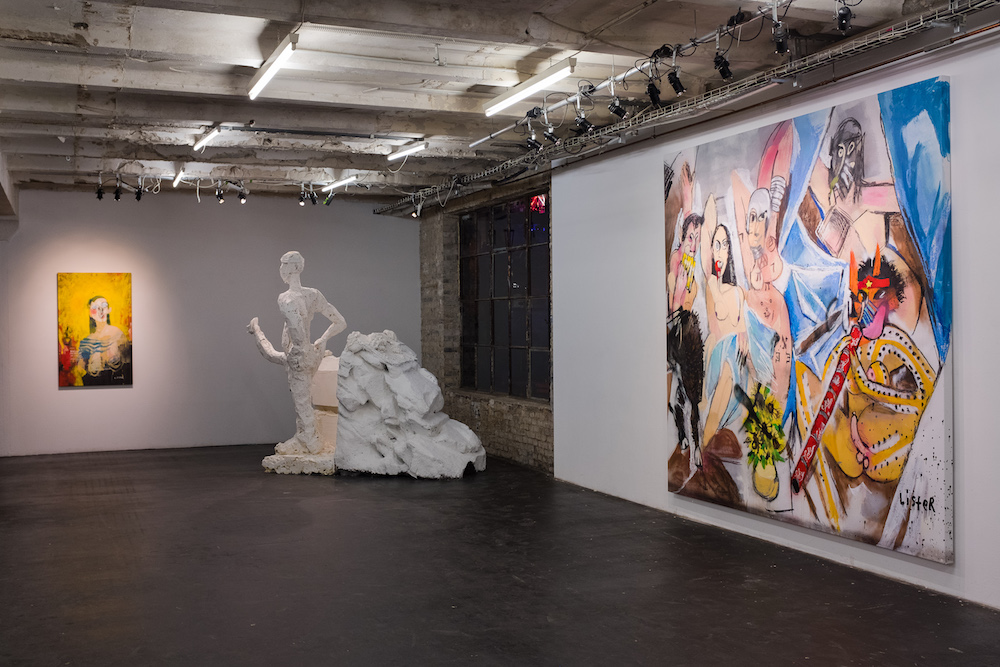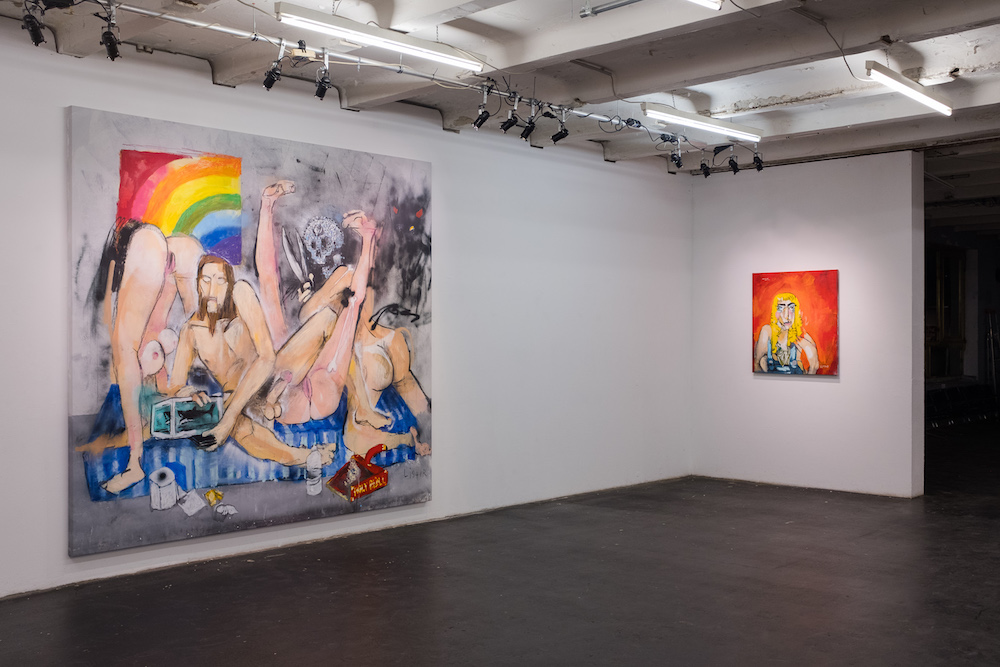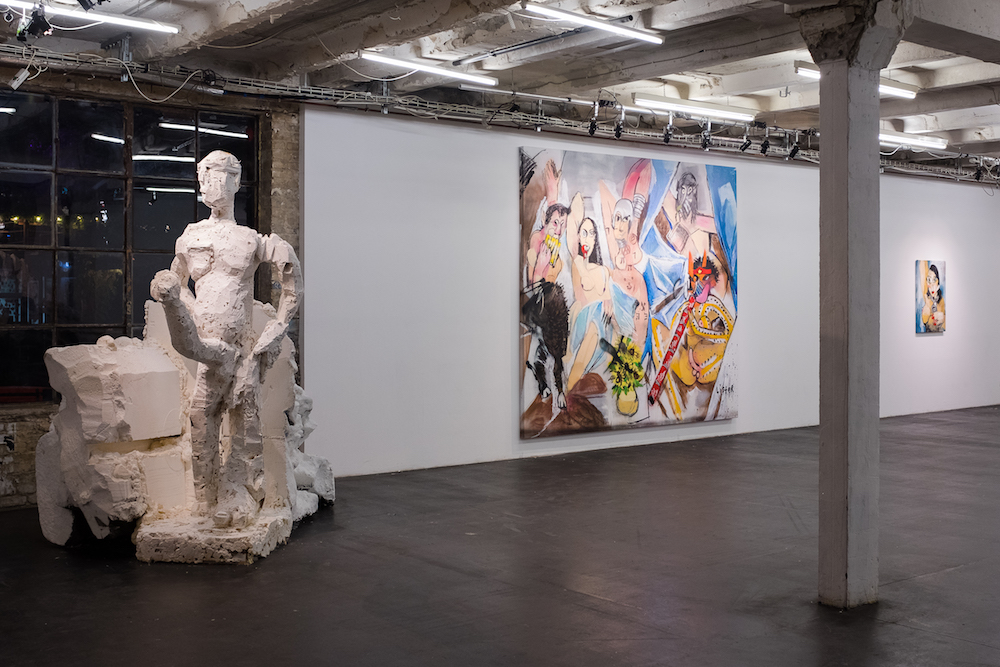 Featured image: Anthony Lister - Urban Spree mural, 2018. All images courtesy of the artist and Urban Spree.