The art of Andreas Leikauf is defined as anti narrative art, which may sound strange at first, given that his paintings almost regularly incorporate visible and comprehensible subtexts and words. Therefore, it appears that the focus is placed on the context, as the artist uses the popularized media image and re-articulates its original notion, providing an opportunity for it to become distorted and obscured. The relationship between the text and the visuals builds up a unique image which could be perceived both as ironic or forthright, but it is never left entirely open to a single interpretation. Those who find themselves in Berlin this summer will have an opportunity to assess the works in person.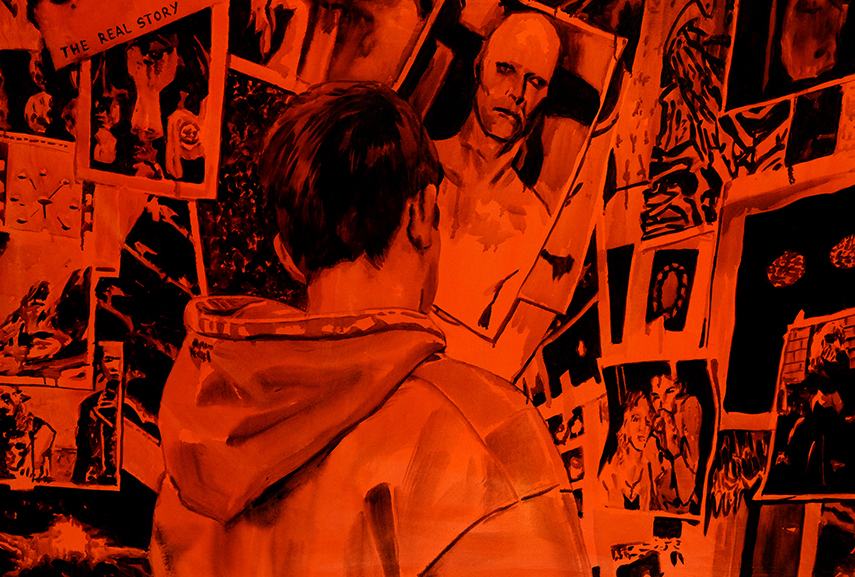 Anti Narrative Art
As defined, an anti-narrative suggests that the fable is generated in an unconventional way, often meaning that events are displayed out of chronological order, or structurally permuted in some other way. The Vienna-based artist Andreas Leikauf combines the narrative power of an image and overlaps it with the direct semiotic notions of words and sentences. Depending on our ability to decipher the facial expressions and the motives that appear in the paintings, the slogans may seem subversive, leaving us with doubt concerning our own capacity to understand the painting. It often appears that we are certain about what we see before ourselves, but then again we can never be entirely sure.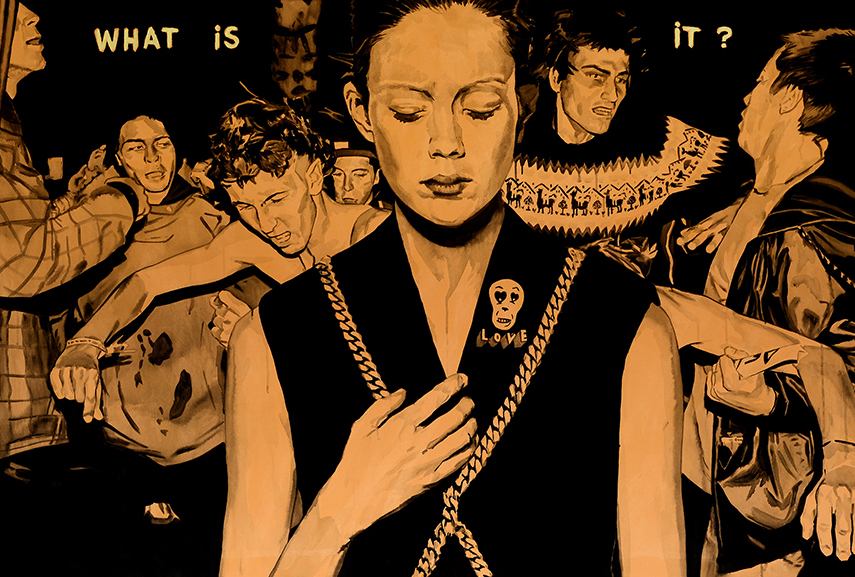 The Visual and the Verbal
Our experience tells us that the things we see are usually more vague than the things we say or read. On the other hand, the paintings attest to the theory that neither visual nor verbal cues are completely reliable in essence. Our struggle to associate the two may even make things more complicated. The slogans that are paired with situations that seem to be drawn from everyday life make the images look like excerpts from comic books or movies. Finally, the question arises - are these sentences supposed to represent the thoughts of portrayed characters, or to reflect our inner selves while observing and contemplating on these artworks?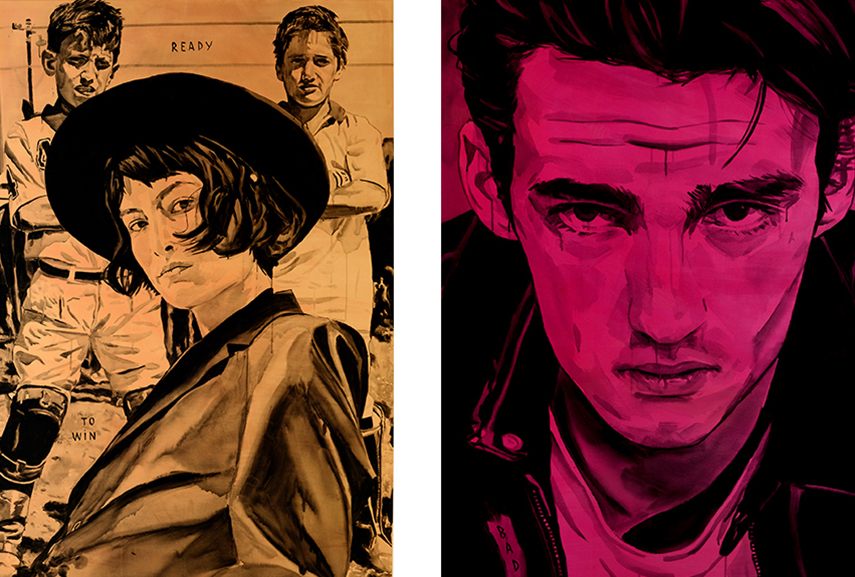 Art of Andreas Leikauf On View at Schultz Berlin
The style in which these works are made is slightly reminiscent of stencils, since the high contrast is very dominant in each of these monochromatic images. However, the brighter elements that we expect to be colored white are hereby represented with a range of neutral tones, such as brown, red or sepia. This manner also adds to the cinematic undertone of the entire collection. The exhibition Ready to Win will be on view from July 23rd through August 20th, 2016, at Schultz Gallery in Berlin. It will coincide with Lilli Elsner's Verkündung.
Featured image: Andreas Leikauf - Can't Remember Anything. All images courtesy of Schultz Berlin.