Alina Chaiderov, the winner of the fifteenth edition of the Premio illy at Present Future section of Artissima 2015, and Antoine Levi, from Galerie Antoine Levi in Paris, have met rather unusually. Levi, an up-and-coming gallerist, was randomly browsing photographs on Instagram, when Alina Chaiderov's photos have caught his eye. That was less than one year ago. Then he contacted her, asked if she was represented by some gallery, they've talked, and, voila, fast forward one year, Alina Chaiderov's pieces are displayed at Galerie Antoine Levi's booth at Artissima, and they've already won one prize.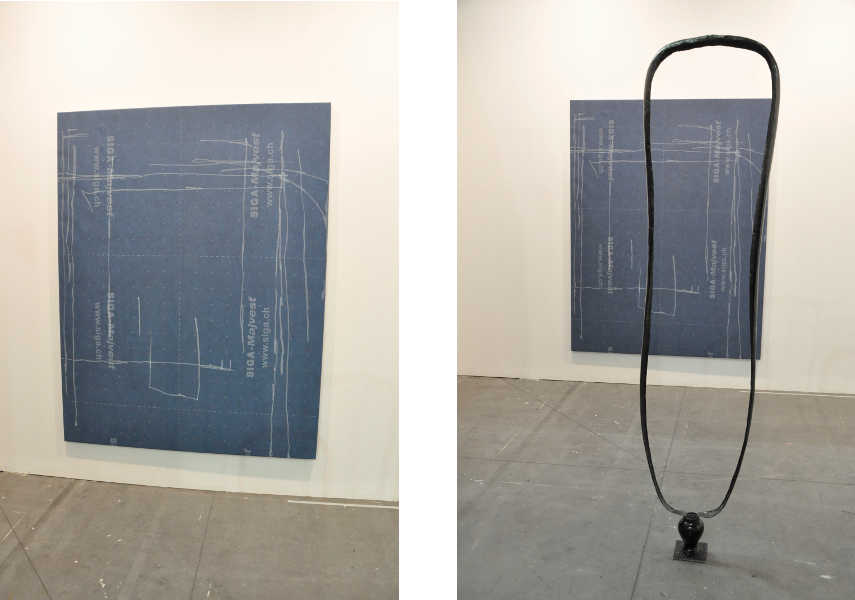 The Cage of Glass
Alina Chaiderov's works at Artissima are actually two installations. The first one, named The Cage of Glass, contains protecting materials, like foam, blankets and air bubbles. These materials are, ironically, closed inside the cage of glass, so, instead of protecting it, the glass seam to protect them - they have been almost geologically layered inside the cage. Alina wanted to tell us that, just like some people extract layers of ground from the soil, Alina extracted this from her studio.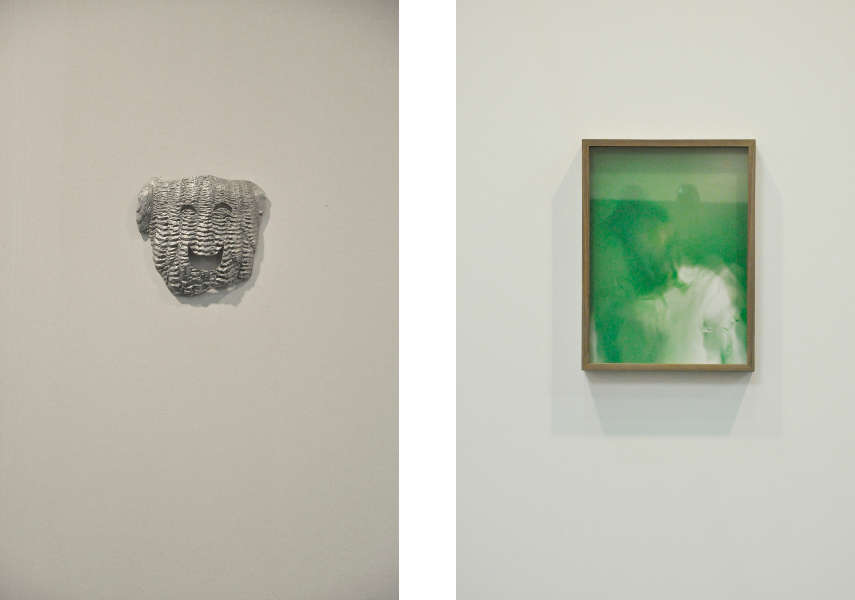 Ties With the Soviet Union
The other installation is closely linked with Alina's background. Even though she moved to Sweden with her family in 1988, when she was only 4 years old, she kept her ties with Russia, or to be precise, with the Soviet and Russian culture. So, when you take a look at her other installation, on the first glance you'll see just an old wardrobe that is full of bananas. But, this is actually a dialog inside of one person, Alina Chaiderov, between her Soviet and Swedish heritage. Back in the time of the Soviet Union, bananas were kept at these kinds of wardrobes. Soviet citizens, or, those who could have afforded them, were buying bananas when they were completely green and unripe, and kept them in wardrobes until they were mature and eatable. On the other hand, Sweds, that were (and are) in much better situation financial-wise, are just buying and eating matured bananas. So, there's this whole process of maturing, that goes both for bananas and societies, and that's what separates mature from the immature ones. But, we may add, the final result is the same. This piece was purchased by Museo Ettore Fico in Turin.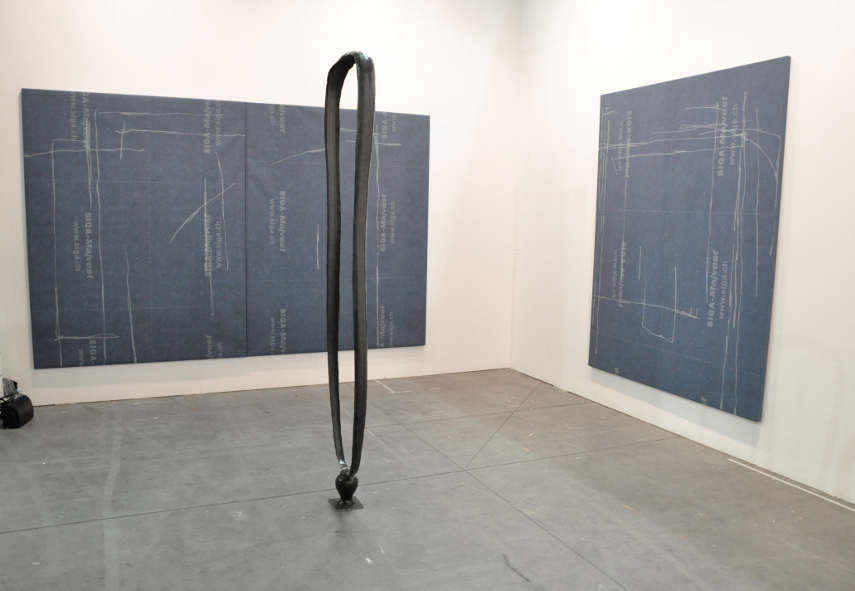 Interview With Antoine Levi
Antoine Levi also has another booth in the Main section of Artissima, that features works by several other artists represented by Galerie Antoine Levi in Paris - Francesco Gennari, Olve Sande and Sean Townley. They are presented by two pieces each, and they all communicate with Alina Chaiderov's works at the Present Future section of Artissima. To find out more about these artists and their artworks, listen the whole exclusive interview with Antoine Levi that he gave to our Ana B.K. at Artissima art fair in Turin.
Sign up for My WideWalls for FREE and be up-to-date with contemporary and street art.