In the landscape of contemporary art, some of the most captivating and original pieces that challenge traditional boundaries have been born out of the simple waste. Transforming abandoned refuse into artistic treasures, Anton Unai art is a dynamic mixture of materials, methods, concepts, and subjects that defies easy classification. Personifying the philosophy represented by Joseph Beuys' legacy, the artist profoundly believes in the sanctity of spontaneity, the poetry of chaos, and the rejection of traditional academia. His latest body of work will soon be presented at Die Kunstagentin. Titled Amor Enemigo, this solo show investigates the loaded space between lover and enemy - the slippery slope of a knife's edge so palpable in today's world.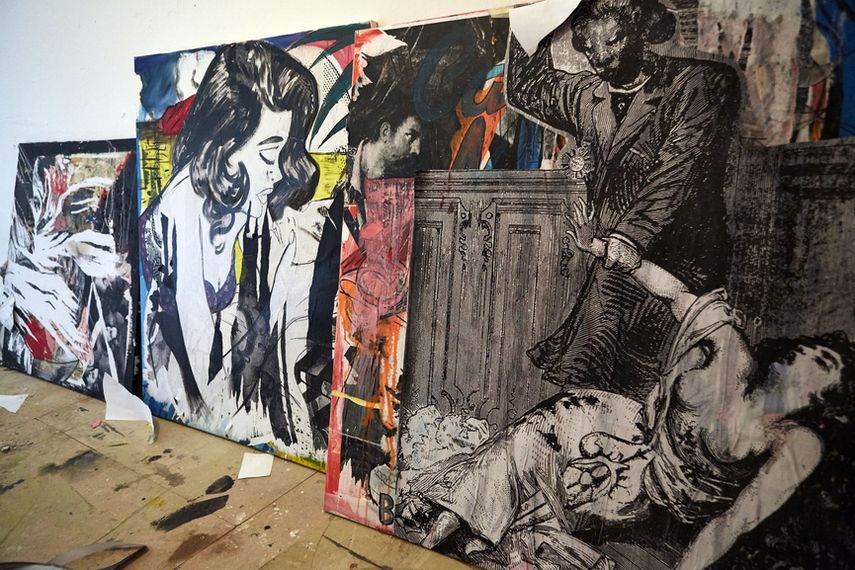 The Visual Poetry of Anton Unai
A self-proclaimed visual poet, Anton Unai has built his artistic philosophy around the concepts of creative spontaneity and the rejection of aesthetic canons, contemplating on a chaotic state of the world we live in by employing anarchic visual language. His paintings, collages, prints and installations are comprised of mostly found objects, or "golden garbage" salvaged from the streets of Berlin. With the greatest of ease and rebellious provocation, the artist translates his brutal, yet elegant prose into an urban language, delivering an uninhibited glimpse at human emotions and echoes of his life. Characterized by the interplay of abstraction and figuration, his ambiguous oeuvre asserts its autonomy through the effect of materiality, color application, and expression.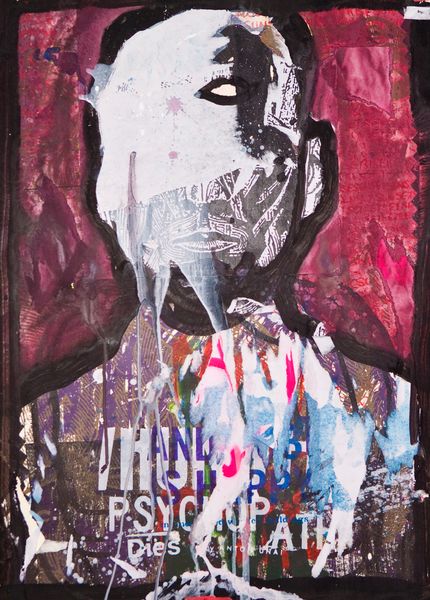 Inspired by Life Experiences
Full of absurdities, medial codes and expressive compositions, the work of Anton Unai is at once rough and delicate, exposing sentimental and vulnerable humanity through violent gestures, provocative irony and messy compositions. Using materials that reflect the urban landscape, the artist resurrects and reinvents the discarded relics of the modern masses. His multifaceted works are comprised of meta-narratives, pop and subculture artifacts, religious iconography, a wide range of literary references, as well as allusions to art historical antecedents. Not limiting his artistic practice in one direction or philosophy, the artist is simply inspired by life experiences and the creative process itself.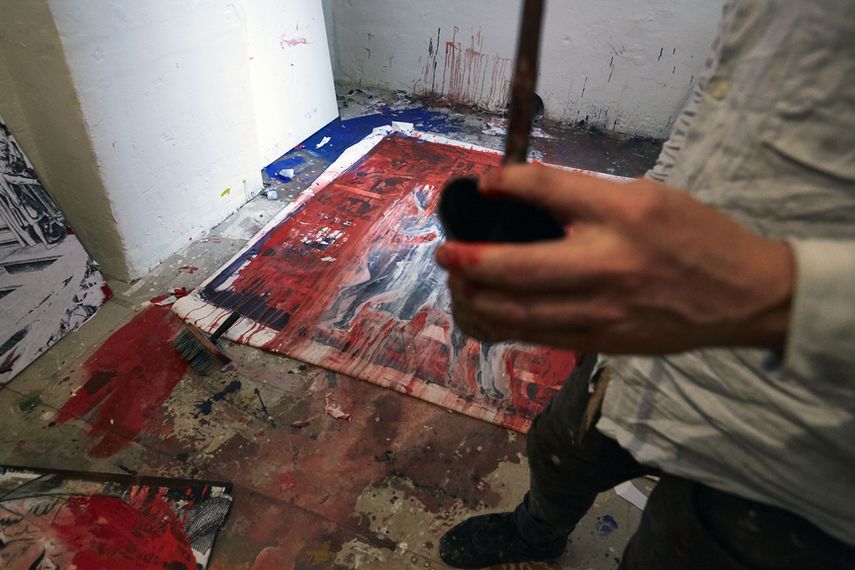 Anton Unai Art Exhibition at Die Kunstagentin
A self-taught artist, Anton Unai describes himself as memoirist, poet, calypso dancer, civil-rights activist, novelist, journalist, a friend of left-wing causes, master of magical realism and professor. His work has been exhibited in many reputed galleries in Berlin, Vienna, London, New York, and Basel, among others. The latest solo exhibition by Anton Unai titled Amor Enemigo will be on view at Die Kunstagentin in Cologne from April 24th until June 10th, 2017. The vernissage will be held on April 22nd, from 7 to 10 p.m. The artist will be present at the opening.
Featured images: The artist's studio; Anton Unai in his studio. All images courtesy of Die Kunstagentin.