"To represent the human measure of a space of light." In the words of Antonio Calderara himself, we get an answer as to what his sublime abstract works aim to achieve. The question is not what we "see", but what we "feel" while absorbing the ultimate power of pure color transmitted in the art of this famed Italian artist, one of the important figures of the country's artistic scene of the 20th century. To do so, one must experience them in person, to find themselves in front of a small, yet substantial oil canvas or watercolor artwork, and some twenty of them are on display at Galerie Stefan Hildebrandt in St. Moritz as we speak, including his iconic Epigrams.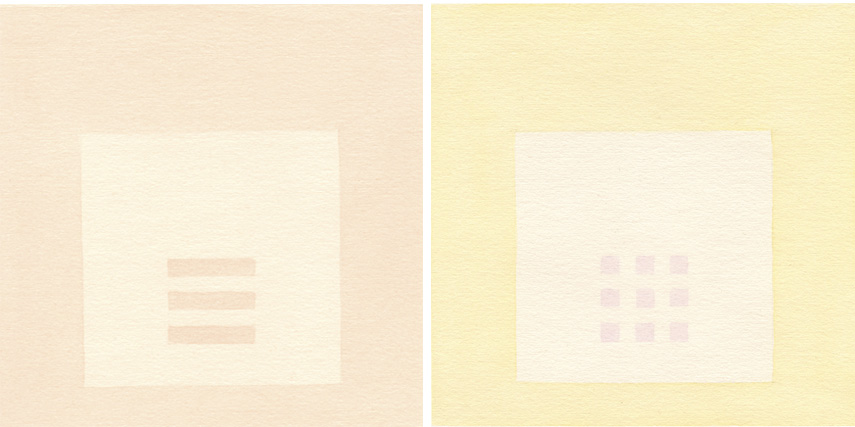 Horizons, Abstracts and Epigrams
Although he comes from a more figurative creative background, Antonio Calderara dedicated most of his career to making geometric abstract art, starting in 1959 with his first such work. He was inspired by the masters of this overwhelming movement, Josef Albers and Piet Mondrian, who understood and employed color and the simplest of forms as their main tools of expression. Antonio Calderara followed such ideas himself, gradually pacing towards almost complete transparency. Indeed, his artworks are made of space and light alone, a couple of pastel colors that seem to radiate from within, illuminating everything around them and evoking a sense of infinity. The artist draws inspiration and reflects on both internal and external landscape, the latter referring to the beautiful lake of Orta in Northern Italy, where he spent his childhood and later years of life, capturing its particular light and charm.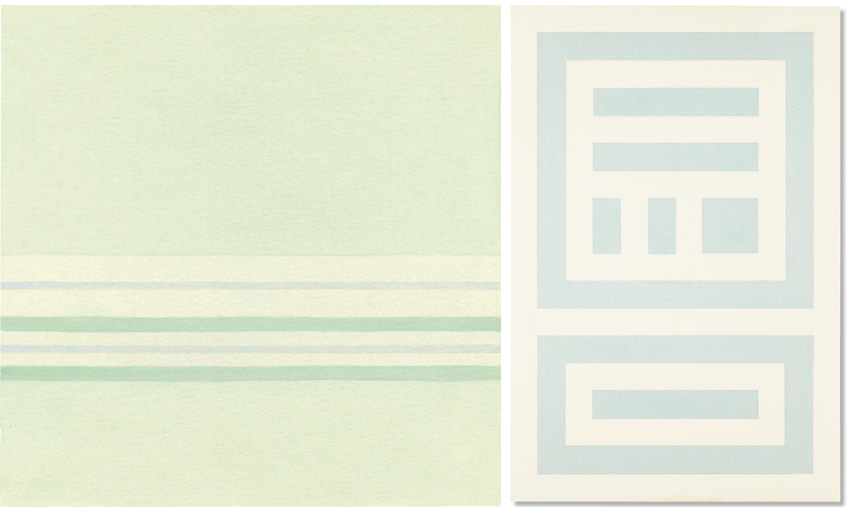 Exploring the Light
The abstraction of Antonio Calderara is emphasised even further through the medium of watercolors. The water base of his paints gives a new dimension to his already light-suffused pastels that spread on cardboard in the manner of an overwhelming sensation. These works added an unprecedented, spiritual value to the medium, leading Antonio Calderara to establish himself as one of the most important artists in the field. Poetic and elegant, his oeuvre is the bearer of a kind of a secret language of shapes and forms, just slightly emerging in hue from their monochromatic background to create a dialogue with the viewer - a dialogue so personal and so universal at the same time, defined yet entirely open to interpretation.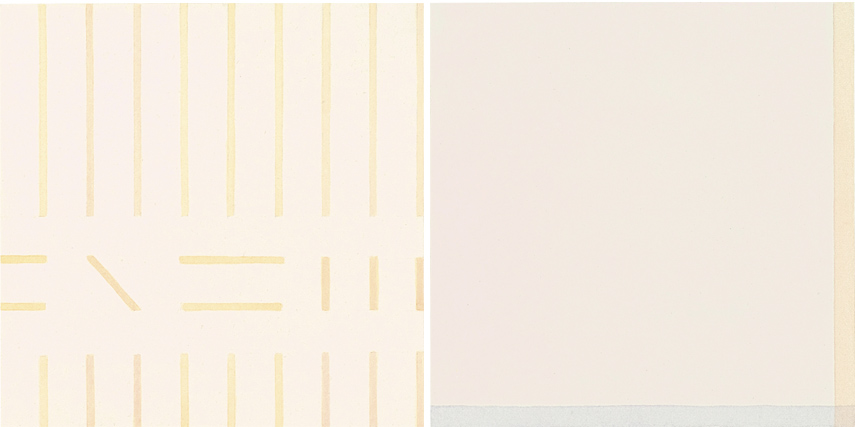 Antonio Calderara at Galerie Stefan Hildebrandt
Horizons, Abstracts and Epigrams, an exhibition of works by Antonio Calderara selected from the artist's estate, opened on December 19th, 2015 at Galerie Stefan Hildebrandt in St. Moritz, Switzerland. The show will stay on view until March 20th, 2016, anticipating the grand retrospective to take place at the newly opened Lugano Art and Culture center in Lugano, coming up this year. Scroll down for the exhibition catalog.
Antonio Calderara - Horizons, Abstracts and Epigrams Exhibition Catalog, Galerie Stefan Hildebrandt
Featured images in slider: Installation view; Spazio Luce, 1972, detail. Watercolor on cardboard, 10.5 x 13.5 cm; Pittura N. 7, 1960, detail. Oil on panel, 27 x 35 cm. All artworks Copyright Fondazione Antonio e Carmela Calderara and Stefan Hildebrandt AG.