Even though the artistic styles of these two individuals could not be more opposite, their artworks share a similar idea - to offer us a look at the things we know all too well with a different set of eyes.
Italian artist Antonio Del Prete, with his re-invented images spanning decades, and German legend Devin Miles, through the symbiosis of screen printing, free painting and airbrushing he produces, will now be presented side by side within the 200-square-meter space of art box berlin.
The gallery will put on display the latest works of both artists, some of which will have their public debut as well, in a show titled flashback.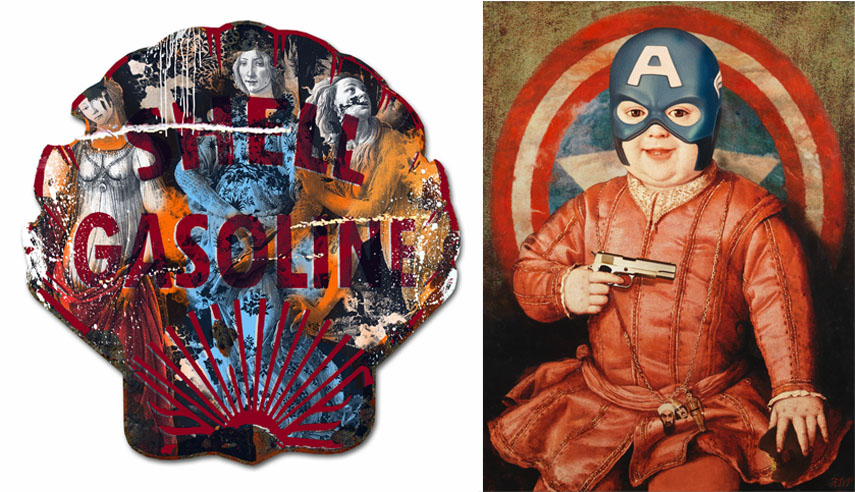 Pop Art by Devin Miles
An icon of Pop art in Germany and beyond, Devin Miles uses what all the representatives of this fascinating movement did - consumerism, Hollywood, famous figures - and places them inside carefully created compositions.
But apart from referencing the world around us, Miles' artworks tackle art history, political events and pop culture in general as well, creating a sort of a visual diary of the world we live in on a brushed aluminum.
The artist's latest body of works, however, seem as though they come from another period in time - somewhat rusty, a bit weathered, they call to mind old enamel signs. The audience in Berlin will have the opportunity to see a few of his pieces for the very first time, such as Spring, which shows a part of the painting Primavera by the Italian Renaissance painter Sandro Botticelli, but it's contrasted with the colors and symbols of the oil industry.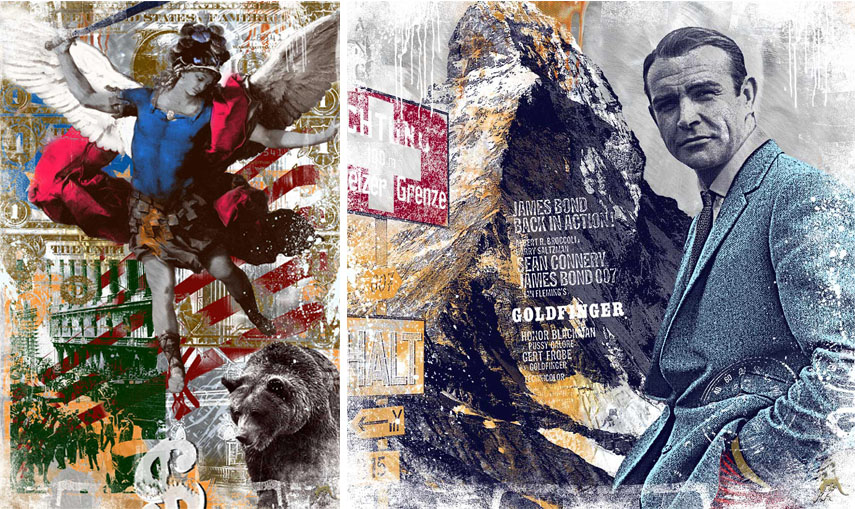 New Interpretations of Classical Painting - Antonio Del Prete
For artists to shed some new light on the well-known artworks from the past is nothing new. However, Antonio Del Prete is someone who uses great technique and satire to produce his trademark pieces.
The basis of it all is a classical and baroque painting, which then becomes the protagonists of contemporary times; a woman's sophisticated pearls are joined with a bling-style, cheap-looking necklace reading "SEX", while another female poser dressed in an evening gown has a tattoo stretching across her almost bare chest.
Del Prete's realistic method of painting indeed resembles a photograph, and it's not uncommon for him to use elements like the Swarovski crystals in order to make his artworks even more appealing and captivating. Through his visions, the old pieces of art history become familiar to the new generations, as if spoken through the language of a new time.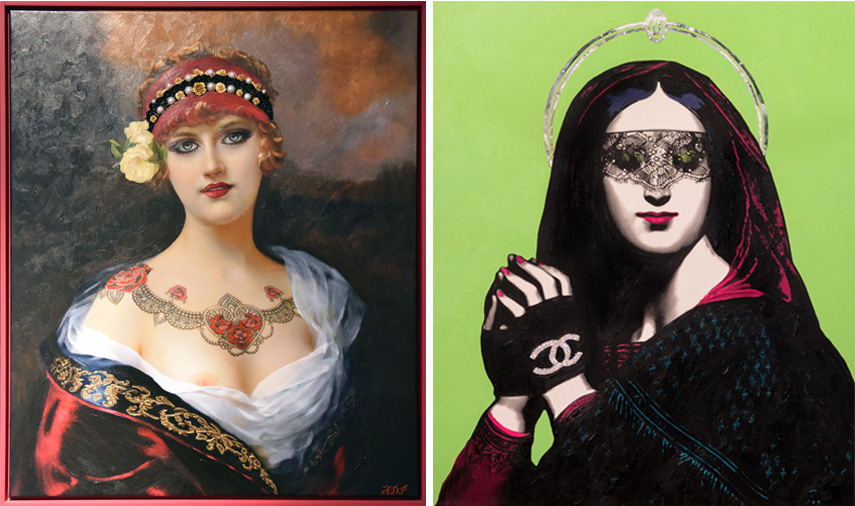 Flashback at art box berlin
By uniting the past with the present, Antonio Del Prete and Devin Miles take the viewers down the lane of another kind of memory - one that inspires, intrigues and invites us to experience art and life on a brand new level.
The flashback exhibition opens at art box berlin on November 30th, 2017, at 7 pm, in presence of both artists. The show will stay on view through January 20th, 2018. The registration for the vernissage in advance is mandatory.
Featured images: Antonio Del Prete - 11 minutes; Devin Miles - Fortuna. All images courtesy art box berlin.