The gallery of Shepard Fairey, Subliminal Projects, has been active in promoting the aesthetics of skateboarding culture in both art and design. The latest exhibition of the Subliminal space opened last Saturday, on March 8, is a presentation of a new body of work created by a San Francisco based street artist, Apex. Titled Warp & Weft, the new Apex exhibit brings a reinvention of his works from a 2011 Indigo series. Indigo was influenced by an artist's affection for denim, and his effort to use the material as a canvas for fine art, heavily referencing his street art background. Warp & Weft will be running throughout the month, till April, 5, 2014.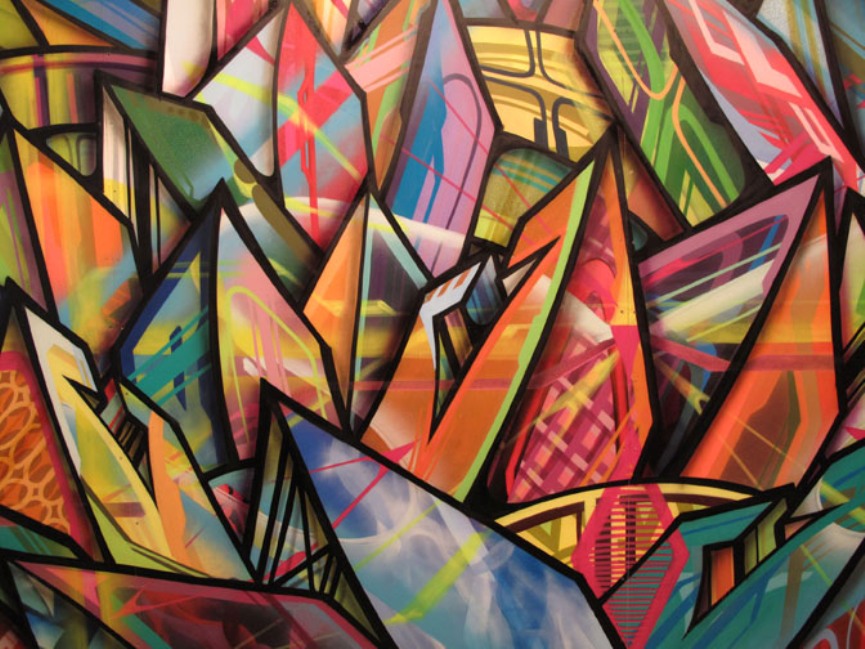 Warp & Weft
Apex exhibited his singular passion for the jeans material, succeeding to stretch it over a wooden panel, and making a canvas out of a fashion cloth. His exploration of the media encompassed all denim kinds, their weight and colors, and he even consulted with friends from the jeans industry. The result were amazing collages with patterns of layered denim, sticking to the surface.
Still obsessed with the self-invented media, his latest series of works deepens the experiment. The relation of the jeans Apex employs with the street art of the 80's lies in the fact that many tag writers of the inner city circle wore self painted jean jackets back in the day, each representing his crew. The colorful abstraction and fluid forms of Apex's expression married well with the texture and the tactile quality of the new canvas, conjuring up a cool union of fine and street art with a distinctive historical note.
Warp & Weft is the inaugural LA show for Apex.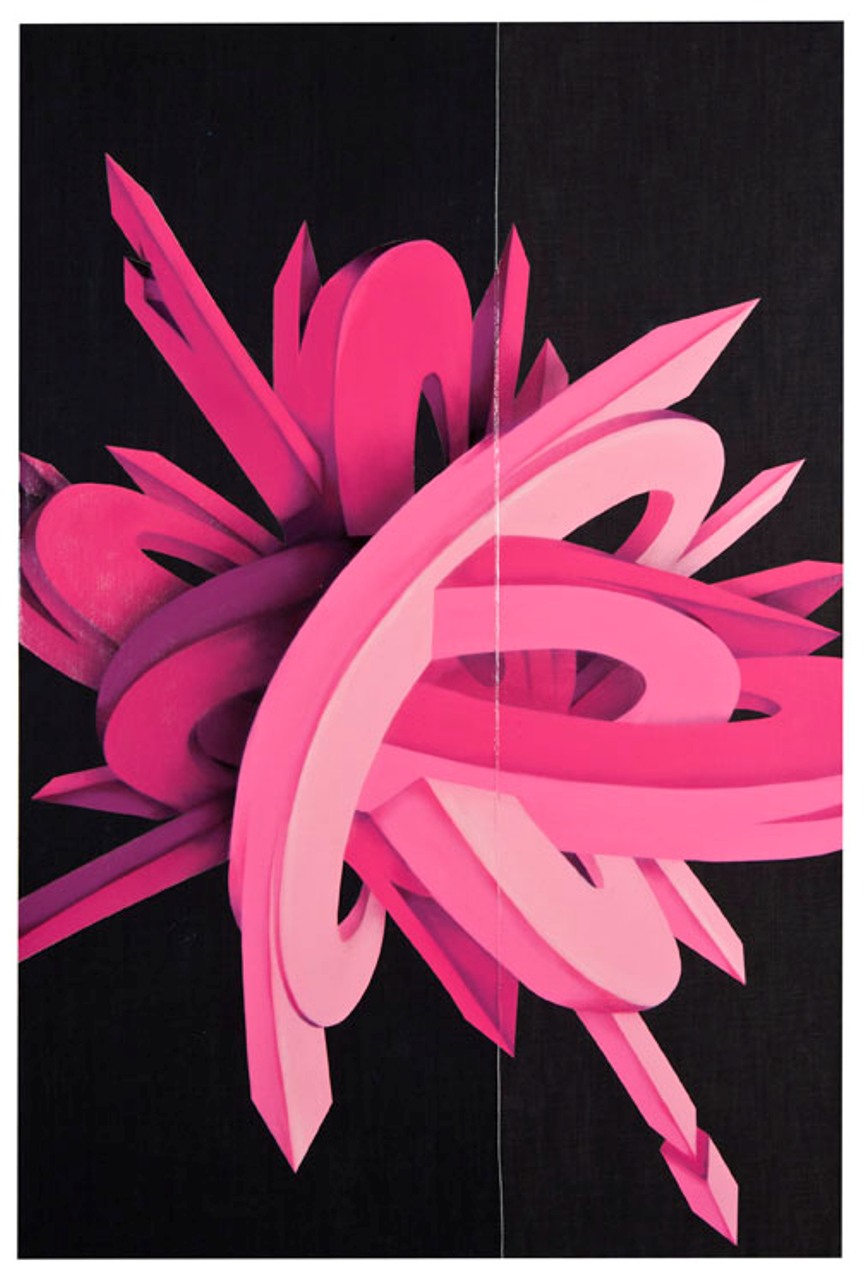 About Apex
Ricardo Richey, a.k.a. Apex is a 36 year old street artist who expresses himself through abstract patterns painted with aerosol. He is a member of Gestalt Collective from San Francisco, and he curated several mural projects, including the one on Bluxome Alley and in different parts of the city. He collaborated with SFMOMA on a display window project. He exhibited throughout the USA, and at the most prominent street art space in San Francisco, the White Walls Gallery. His abstract letter forms evoke many visual reference points, some found in architecture, some in typography and some in sheer expressiveness of the painterly movement.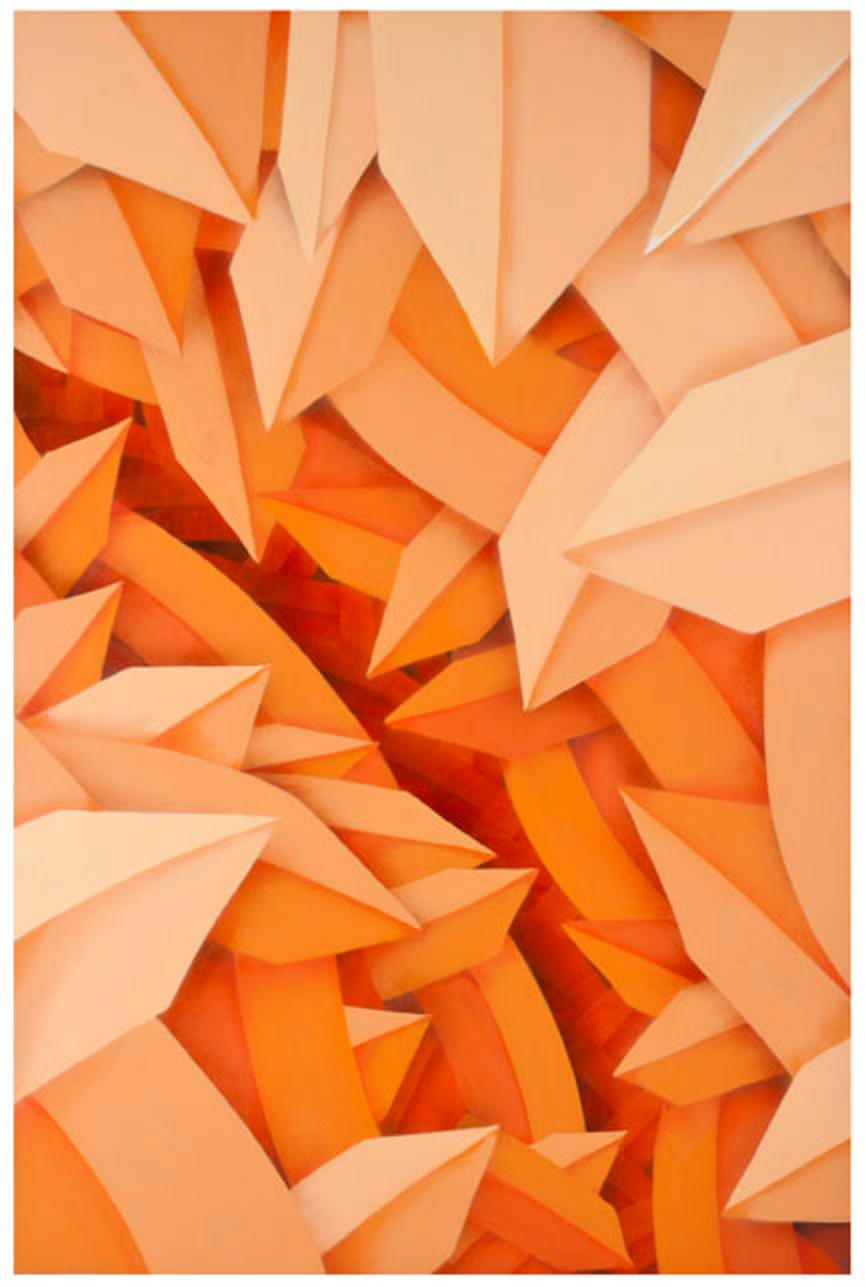 About Subliminal Projects 
Subliminal Projects is a versatile exhibition space dedicated to promotion of different art forms. The gallery is also keen on establishing a contemporary art dialogue platform. Subliminal Projects was founded by Shepard Fairey and Blaze Blouin in 1995, and ever since it has been a key institution in invloviong the skateboarding culture and design to the American art scene. The gallery is situated in the old LA area Echo Park, and it consistently performs as a base for artistic research and progress.