Apps are synonyms for modern and trendy. They represent one of the final steps in product development. They are designed to be optimized and fully-functioning channels for our daily consumption of personalized content. We wrote about examples of what happens when art meets app, and how can such form of technology support both the artists as well as fans. If you are an art enthusiast, with genuine affection for digital platforms in general, you will be very pleased when you find out that few days ago Apollo.tv announced the launch of Apollo Muse. This new app delivers everything new and and exciting for the art world directly to your mobile device.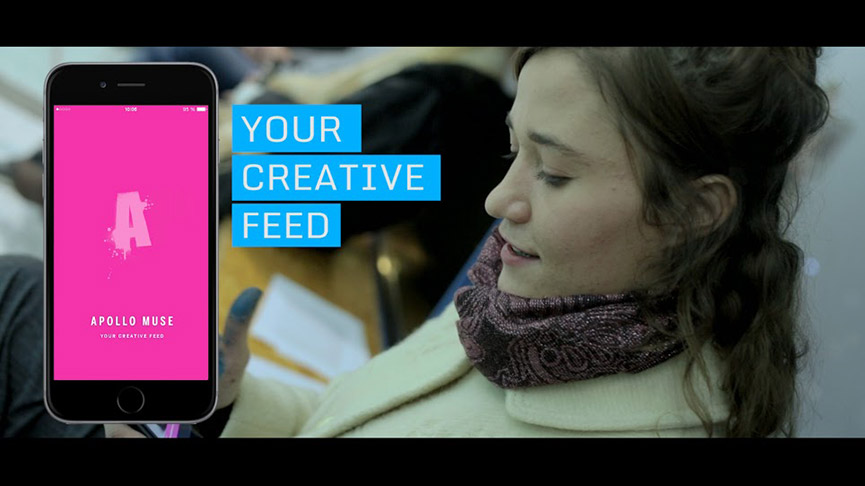 Turn on the Arts
Titled Apollo Muse, this app is designed as simple RSS feed-reader for the iPhone. It serves as a personal mini curator which provides us with all the latest and relevant stuff, cutting-edge art and design media. Put in words of the CEO of the Apollo.tv: "Apollo Muse features the latest breaking news and headlines, current exhibitions, reviews and features, providing a snapshot of collected and curated information relating to the arts." This project is just one of Apollo.tv's ideas on how to empower the art community and push the boundaries of creative expression globally.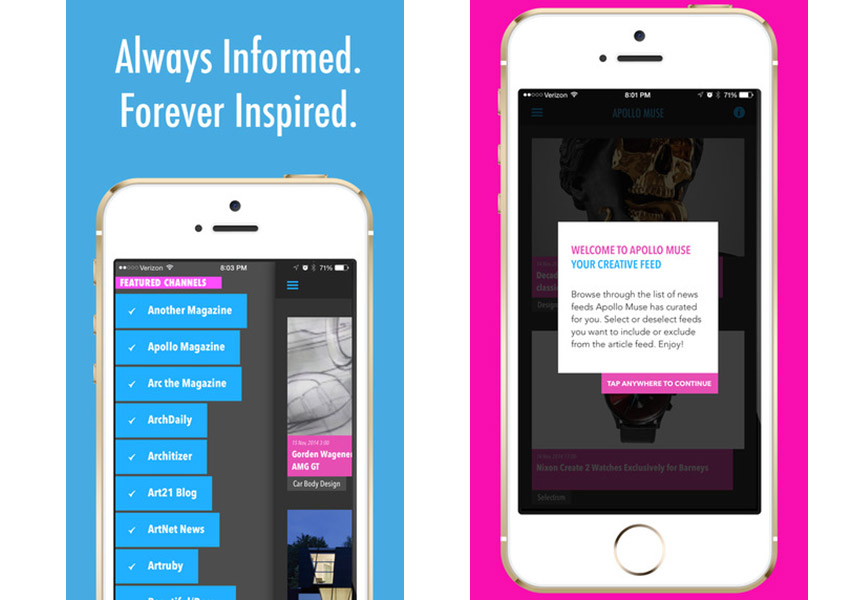 Street Art app and GIF-ITI
Apollo Muse app is among the first of its kind that provides services relevant subjects from the art sphere and is beneficial for parties involved. Still, there are few additional examples of meaningful app usage when it comes to art. One of the american IT companies developed app that covers street art of London and New York. This app allows you to locate and discover favorite artists or close-by piece of work and share them via various social networks. European cities like Berlin and Zurich developed their version of it, with the slightly different concept. Also, there are examples of individual artists taking their turn in exploiting benefits of mobile technology. Famous artist INSA has a new supporting tool in his presentation and it's called GIF-ITI Viewer. There are certainly numerous pro's of this trend entering the art agenda and if you want to be a part of it, go to this link and download Apollo Muse app.
Enjoyed reading this post? Interested in new and upcoming apps that will bring you closer to the world of art? Sign up for My Widewalls today and stay tuned as we update you with all the fresh digital goodies and gadgets!