Hosting a total of 200 galleries from 27 countries, ARCO Madrid will once again present a fine selection of contemporary art on an international level. As part of the many novelties that the event will introduce in its 2017 edition, we have the special participation of Argentina as the Guest Country, which will spread out its art throughout the Spanish capital in the form of numerous initiatives in the main museums and art centers. Organized by IFEMA, ARCO will once again be divided into General Programme, in addition to the curated section made up of the aforementioned Argentina Plataforma / ARCO, Dialogues and Opening sectors.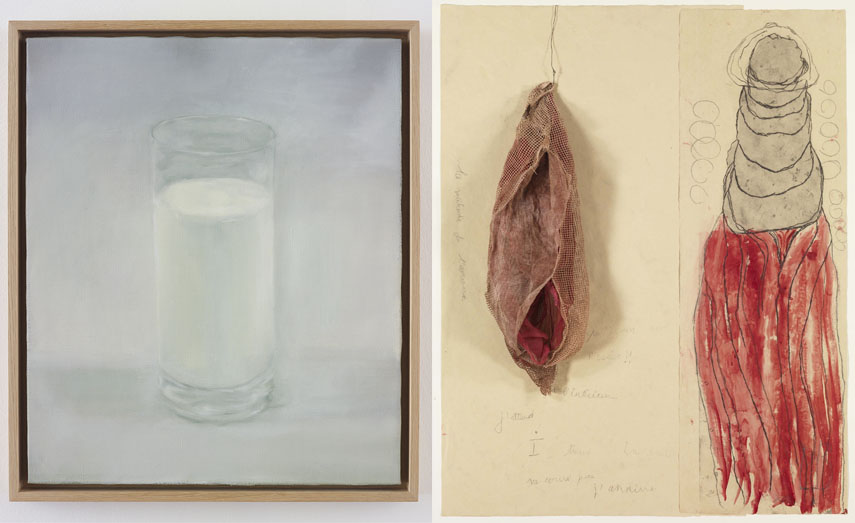 Program Highlights
The ARCO Madrid 2017 program will hinge on a backbone of quality and consolidation of the fair as a hub for the discovery of new talents and contents for collectors and professionals. Thus, of all the galleries selected by the Organising Committee and the curators of the various programmes, almost one third of the Fair will take part with projects focusing on the presentation of one or two artists from different contexts, reinforcing ARCO  Madrid as a space for getting to know the work of artists from different generations. On the other hand, Latin America will have one of the main international presences at the Fair, with Argentina being its most representative participant. In this light, the whole capital city will host numerous exhibitions and projects across its institutions.
The Professional Encounters, which already represent one of the ARCOmadrid trademarks, return to forge a tighter bond with the Fair contents for the purposes of driving synergies between critics, galleries and artists. The Fair will once again welcome the Museums' Working Session, jointly organised by AC/E and ADACE, which will bring around 30 museum directors and representatives to Madrid. In line with this, for the sixth year running, the European and Latin American Museums Encounter will be held.
List of Participants
Participating Galleries and Artists
ARCO Madrid's General programme is made up of 164 galleries, with many returnees like Lisson Gallery, which will bring Ai Weiwei and Anish Kapoor this year; Hauser & Wirth, with artists Louise Bourgeois and Jenny Holzer; Denise René Galerie, which will present Victor Vasarely and Yaacov Agam; Esther Schipper, with Thomas Demand and Ceal Floyer, and Mai 36 Galerie, bringing Remy Zaugg. Within the Dialogues, there are 12 galleries whose stands will generate new contents and in-depth presentations of artists like Roman Ondak, Robert Breer, Ariel Schlesinger and Jessica Rankin. Focused on galleries with a maximum existence of seven years is the Opening section, made up of 18 galleries.
Floor Plan
Argentina as the Guest Country
Argentina Plataforma / ARCO, put together by Inés Katzenstein and Sonia Becce, will host 12 Argentine artists and 23 artists, from Alberto Greco to Eduardo Stupia and Mirtha Dermisache. In addition to this selection of Argentine artists, there will also be the Dialogues section, featuring another selection of artists including Eduardo Navarro and Julio Le Parc, Tomás Saraceno and Analia Saban. Among the exhibitions taking place all over Madrid, highlights include the Colección Costantini at the Real Academia de San Fernando; Diego Bianchi and Luis Garay at Matadero; Nicolás Robbio, at La Casa Encendida; Leandro Erlich, at Espacio Fundación Telefónica; Jorge Macchi, at CA2M Centro de Arte Dos de Mayo, to be joined by other shows at Caixa Forum, Museo Nacional Centro de Arte Reina Sofía and Museo Thyssen Bornemisza. One of the central themes will be the group exhibition En el ejercicio de las cosas, curated by Sonia Becce and Mariano Mayer, comprising over 50 artists from different generations in 8 locations throughout the city: Casa Museo Lope De Vega; Casa de Vacas; Conde Duque; Tabacalera; Museo del Romanticismo; Casa de América; Biblioteca Nacional, and Alimentación30. To complete its Madrid proposal, apart from screen projections in Plaza de Callao and residency programmes in El Ranchito, Casa Velázquez, Media Lab Prado and Educathyssen, the programme will also include a theatre, cinema and literature cycle, organised by Alejandro Tantanian and Marcelo Panozzo.
Location of ARCO Madrid
ARCO Madrid 2017 - Practical Information
ARCO Madrid will be held from February 22nd through 26th, 2017 at Feria de Madrid in Spain. The Professionals Preview is scheduled for February 22nd and 23rd, from 12pm to 8pm. The public hours will be 12pm to 8pm. Ticket prices range from €30 for the 26th and €40 for the 24th and 25th, to €66 for the general admission and the official catalog (€50 reduced) and €20 for students. For more information, please visit the official website.
Featured images in slider: Jenny Holzer - Untitled, with selection from UNDER A ROCK ('You create an incident…'),1986. Misty granite, 43.8 x 121.9 x 53.3 cm / 17 1/4 x 48 x 21 in. © Jenny Holzer, member Artist Rights Society (ARS). Courtesy the artist and Hauser & Wirth; Julio Le Parc - Jeu Visuel, 1966. Madera y Motor / Wood and Motor , 57 x 57 x 14 cm; Left: Tony Oursler - Not yet titled, 2015. Aluminium with ipads and sound, 124.5 x 86.4 cm, 49 x 34 in. All rights reserved © Tony Oursler Courtesy Lisson Gallery. Photographer Adam Reich / Right: Marina Abramovic - The Family A. Photo, chromogenic print marouflé on disband , 150 x 120 cm. Courtesy Art Bärtschi & CIe; Roni Horn - Clowd and Cloun (Blue), 2000/2001. 32 C-Prints 16 Clowns: 27 x 27 in / 68 x 68 cm each. All images courtesy ARCO Madrid.