Located in Düsseldorf, Pretty Portal Gallery is a unique place that acts as a meta-level between street and classical exhibition space. Focusing on urban contemporary art, it showcases a mixture of established artists and emerging ones, often acting as a platform for the promising works of young talents even before they become famous.
In their last exhibition of this year, Pretty Portal will bring together three well-established artists – ARDIF, Pixel Pancho and Guy Denning.
Titled Punks, Robots and Angels, the exhibition will provide an opportunity to see the latest bodies of work of these prominent creatives.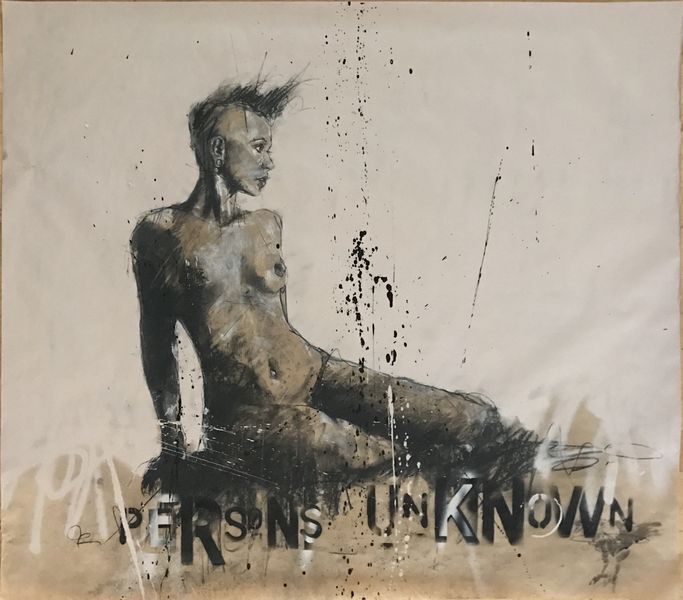 The Practice of ARDIF
A young French artist, ARDIF is increasingly gaining popularity in Paris. While studying architecture, he developed an interest in building and machine aesthetics on different scales, that he now translates into his work.
Throughout his artistic practice, he investigates the hybridization between nature and architecture, specifically dealing with the mechanics behind living entities such as animals.
Exploring their natural symmetry, he depicts them as divided; while one side is completely natural, the other one portrays a metamorphosis through mechanical and architectural elements. Referring to them as "mechanimals", the artist aims to question the impact of artificialization.
For this show, ARDIF will present the latest drawings, made with pencil, ink, coal and markers.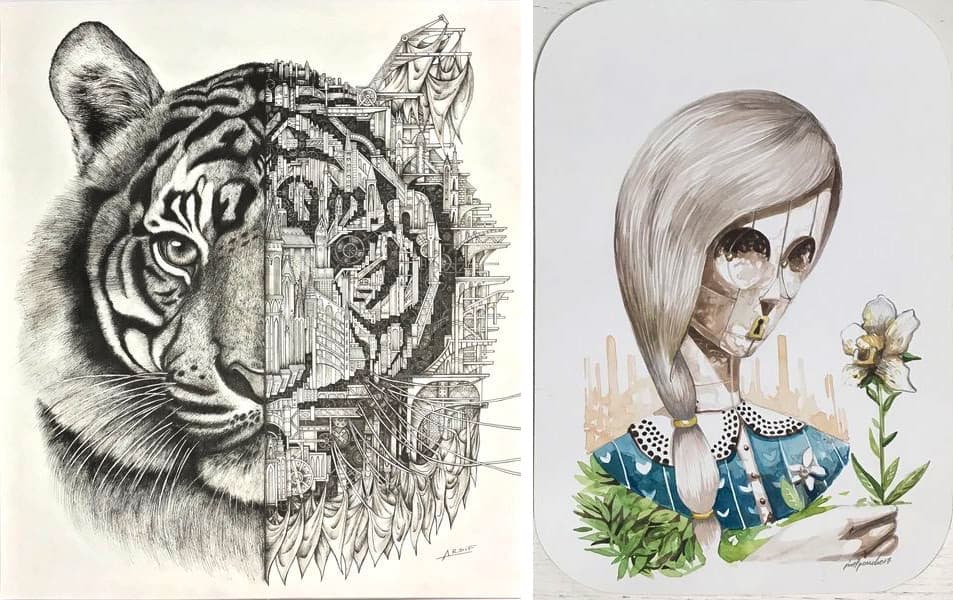 The Practice of Pixel Pancho
An Italian artist specializing in large-scale murals, Pixel Pancho is best known for his obsession with robots. A true robot aficionado, he has been using them as a constant source of inspiration throughout his career, driven by their symbiosis of organic and inorganic.
As he explains, their rusting bodies are falling apart, full of dreams, desires and hopes. What fascinates him the most about these machines is how men project their desires for immortality on them.
In his surrealistic imagery, people, puppets and robots merge into a metamorphosis, referring to big brands of commerce, superheroes and reputable pop icons, where the collapse is imminent.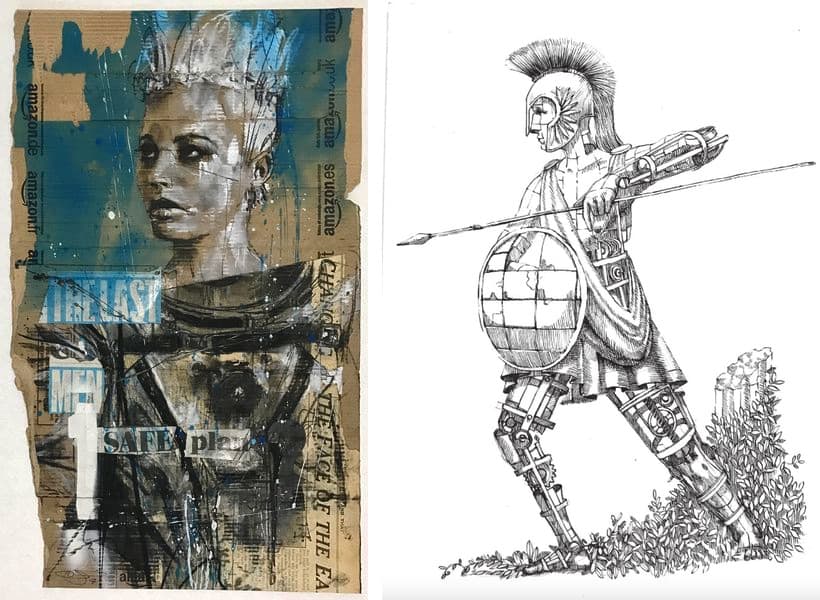 The Practice of Guy Denning
A self-taught English contemporary artist and painter based in France, Guy Denning is regarded as one of the most important painters on the Urban Art scene at the moment.
Developing a distinctive style that builds images from drawing and stenciled text, he creates raw and gritty artworks and portraits that evoke melancholy. Mixing several media and techniques together, he uses stencils, spray cans, brushwork, dripping paint or crayons.
His distinctive aesthetics, blended with a political narrative, has made a significant mark on the contemporary art scene and gained him a loyal audience of followers.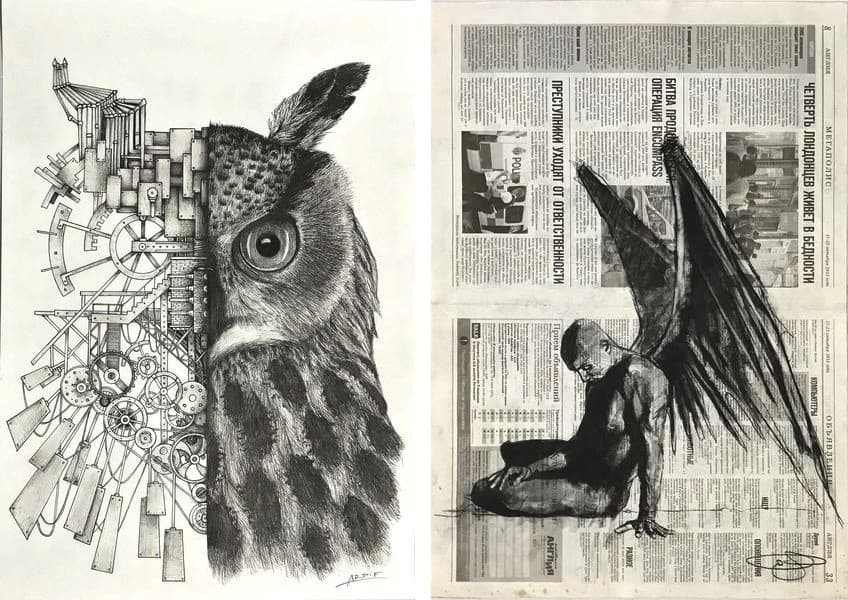 The Group Exhibition at Pretty Portal Gallery
In this amazing show, the audience will have an opportunity to experience a very diverse selection of artworks - from ARDIF's "mechanimals" and Pixel Pancho's robots to Guy Denning's punk-inspired aesthetics.
The exhibition Punks, Robots & Angels will be on view at Pretty Portal Gallery in Düsseldorf from December 8th, 2017 until January 26th, 2018. The opening reception will be held on Thursday, December 12th, 2017.
Featured image: Guy Denning - Angel 3164 (detail). All images courtesy Pretty Portal.