Isn't Internet great? With the development of new technologies we don't have to travel across the world to see shows by our favorite artists. Now, we can observe and buy desired artworks online from the comfort of our homes. Works by urban artist ARDPG are currently on display at one thought-provoking online exhibition at Artsuggest.com. By employing various online tools such as EXHIBBIT and ISSU Artsuggest.com creates lifelike 3D exhibitions of works by numerous contemporary and urban artists. This will be the second solo exhibition by the French artist at the online gallery and this time ARDPG will display a series of deeply intimate works on paper that contain his recognizable humor and graffiti inspired imagery.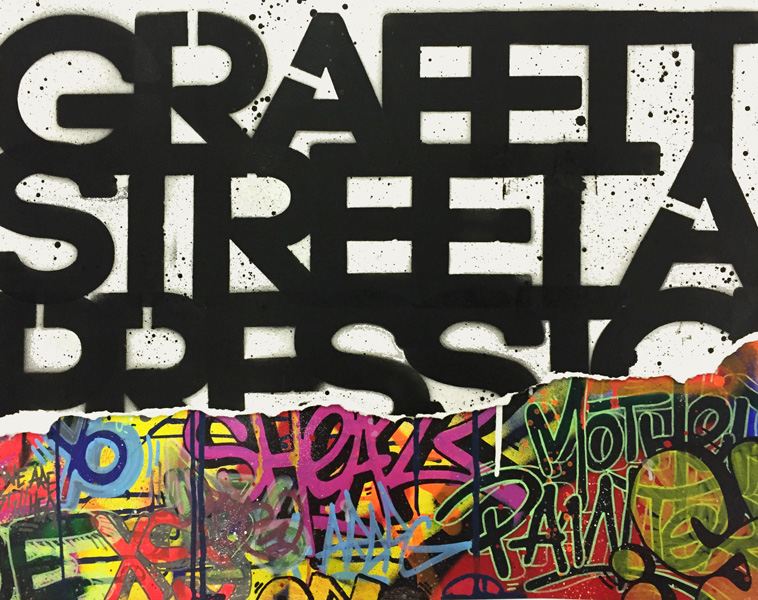 Humorous Public Service Posters by A R D P G
ARDPG is a renowned French urban artist know for his intelligent and humorous artworks located all over the cityscapes. His ingenious posters that resemble public service reminders are often placed in the stations of the Paris metro and serve as generators of amazement and fun. These posters are packed with witty phrases and sentences (such as Sotheby's Could Sell New York as a Piece of Street art and By Taking the Previous Train, You Would Have Come in Time), that make the passerby's and local inhabitant smile every time they spot them on the walls. The artist likes to confront his love for urban art with his knowledge of art history, thus creating amusing phrases that evoke viewers' curiosity and laughter.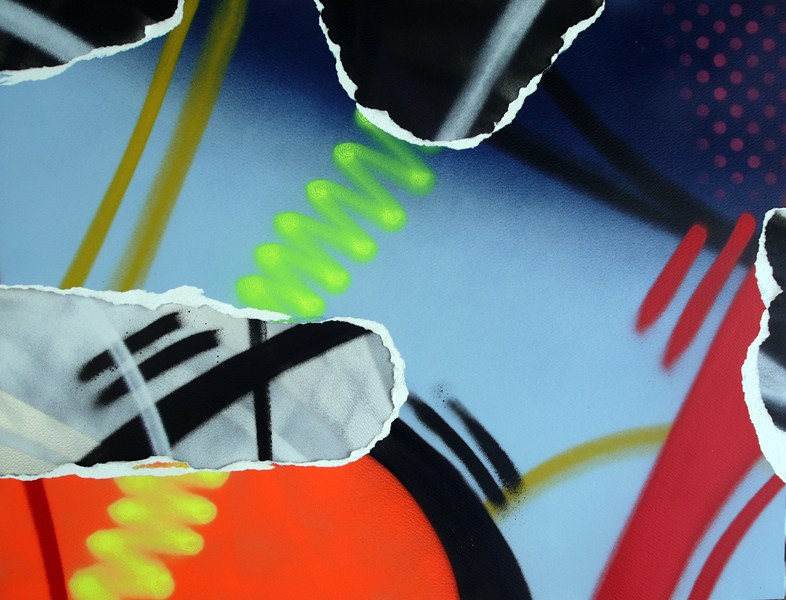 Street Art and Abstract Art Interweave at Dissonance Exhibition
Central motif of Dissonance exhibition and ARDPG's favorite topic is the confrontation between various artistic styles and established graphic codes. From this juxtaposition the series of works emerges whose title evoke the feeling of disharmony and unrest. The latest artworks by the talented artist are created on paper, surface that often serves as a base for his vivid imagery and witty textual commentary. ARDPG employs an array of elements ripped and torn from posters and pasted onto the paper to explore the power of the written word as well as the power of the visual imagery. Sentences about graffiti, street art and abstract art interweave thus presenting a variety of artist's interests and influences.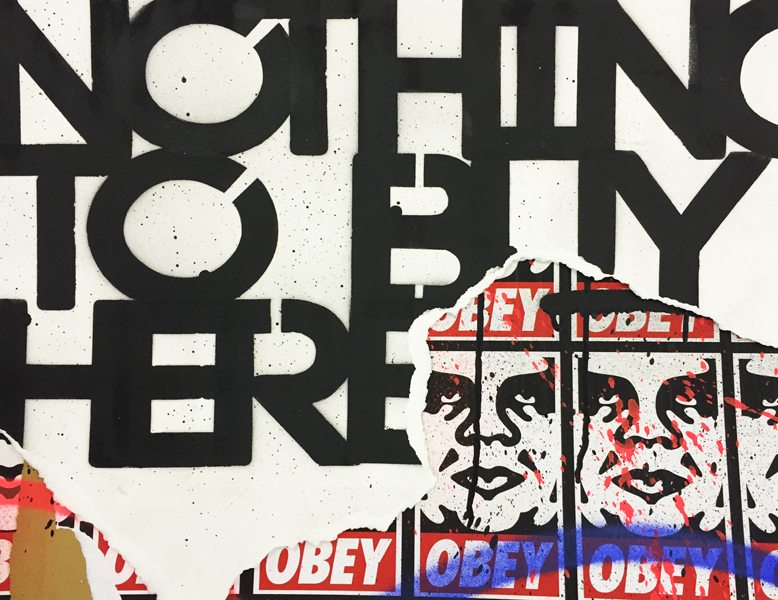 Online Shows at Artsuggest.com
Paris-based online gallery Artsuggest.com, offers a variety of works by prominent contemporary and urban artists, including Blak le Rat, Keith Haring or Shepard Fairey, to name a few. Simply by visiting Artsuggest.com website you can view the available artworks, including those displayed at Dissonance exhibition, make inquiries about them and buy your favorite pieces. A R D P G artworks cost 700 € each and several pieces have already been sold.
Featured images : ARDPG - Under My Skin, 2015 ; ARDPG - Abstraction Urbaine ; ARDPG - Abstraction Dissonante 2, 2015 ; ARDPG - POST NO BILLS! All images courtesy of Artsuggest.com