Imagine spending a night in a hotel that is a gallery at the same time. That is the exciting and passionate concept behind the Art Hotel Windsor in Geneva. In collaboration with iDroom, this hotel combines the world of street art with the hotel experience. ARDPG exhibition will be presented at the Art Hotel Windsor as a part of their artist collaboration project. Choosing some of the most prominent figures from the street art world, the hotel lets them decorate rooms with their wall designs and create accompanying personal artifacts and artwork. In this way, the expectations of the visual experience of a hotel that is usually minimalistic and sterile are broken down with colorful and creative designs. The lobby of the hotel is an urban gallery featuring artwork from the current in-house artist, ranging from paintings, sculptures, live footage and wall murals. Even though this setting changes every two months to present the next artist, the individual room designs remain.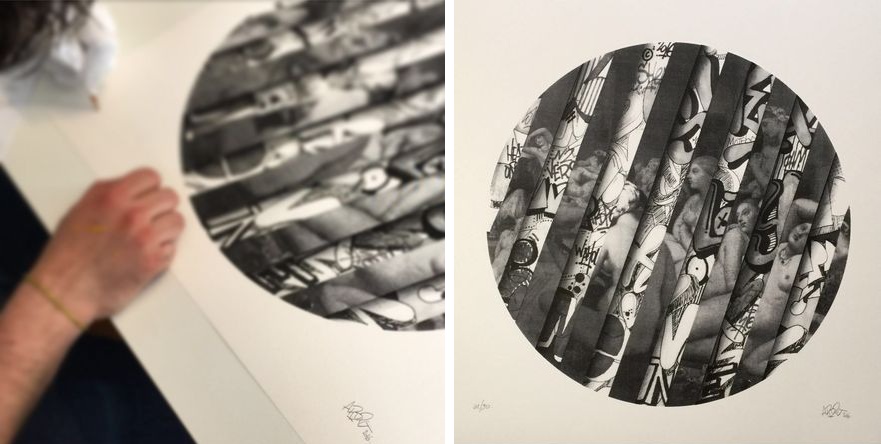 The Versus Series
Prior to the exhibition, ARDPG will spend ten days in the hotel working on brand new canvases following his Versus series and creating a new artist's room. His first screen print will be edited. Featuring contrasting elements, the Versus series allows the viewers to lose themselves in these artworks and process the multiple levels of reading. As art always feeds on the works from the past and inspires the works of the future, ARDPG's profound flat surfaces help us realize we must absorb the past in order to create something new and personal. Playing with all these different notions of urban art, his graphically innovative designs produce a coherent creative discourse.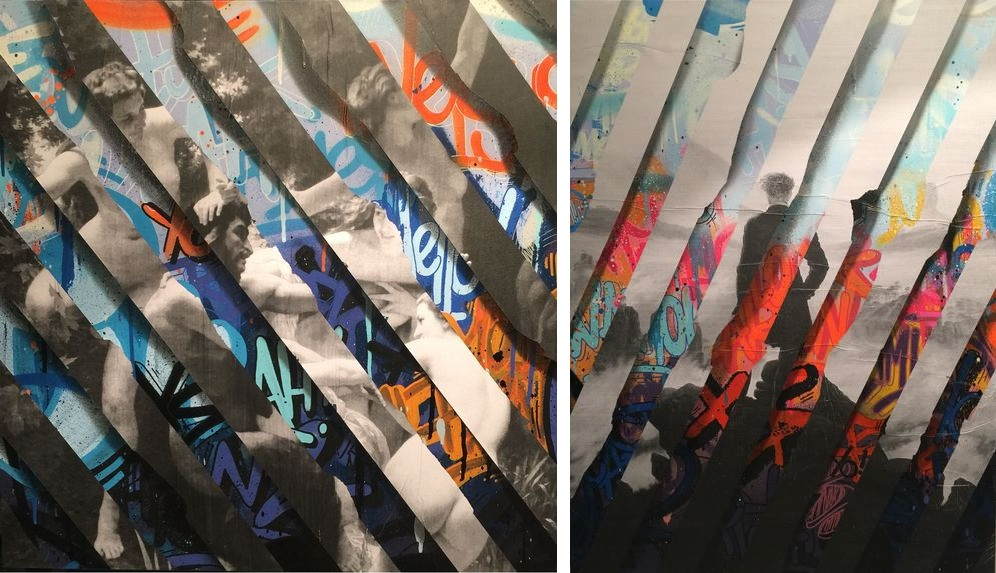 The Practice of ARDPG
Being involved with graffiti since the 1990s, Arnaud Puig aka ARDPG transferred his work onto canvas in the 2000s. After developing a unique concept of putting collage paper on canvas and painting it with spray cans, he soon started to integrate his own photographs into artworks. Collected during his travels around the world, ARDPG uses these photographs to construct and deconstruct images of everyday life and present urban art as an integral part of our surroundings. Helping refine his unique visual identity and personal style, this process combines his passion for graffiti and art history with his knowledge of the art world acquired during his art history studies.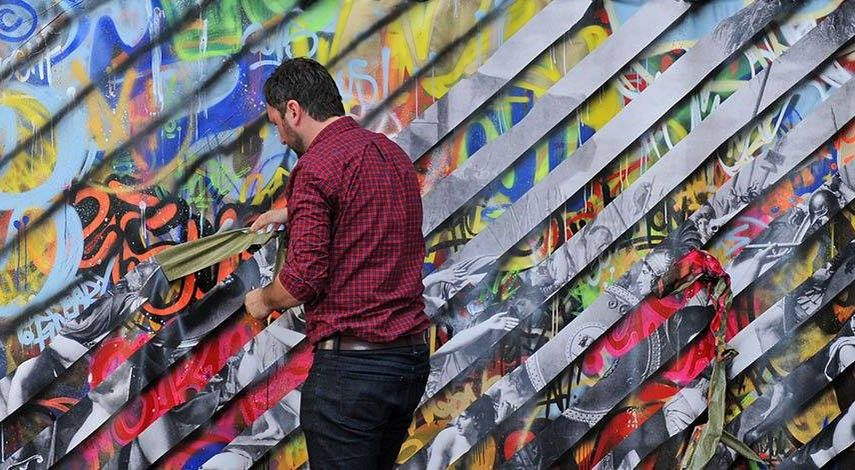 ARDPG Exhibition at Art Hotel Windsor
Recognizing the individuality and personal preferences of every individual, Art Hotel Windsor allows every guest to live their urban experience by choosing a room of their liking. iDroom in collaboration with Art Hotel Windsor is open for public, and artist rooms could be seen every two months during a vernissage. The ARDPG exhibition will be on show from April 13th till June 1st, 2016. The opening reception will be organized on April 13th at 6:30pm.
Editors' Tip: The Popular History of Graffiti: From the Ancient World to the Present by Fiona McDonald
Explore further about the history of graffiti. Graffiti practice has a really long history, dating back to 30,000 BCE. The artist Fiona McDonals explores the role of the graffiti in society. When did graffiti turn from vandalism into art, how it first moved to galleries and became the art that could be purchased? As an innately individualistic expression as well as a visual and narrative expression of a collective group, graffiti brings to mind not only hip-hop culture and urban landscapes, but petroglyphs, tree trunks strewn with carved hearts symbolizing love, and million-dollar works of art. This illustrated history is an important and dynamic addition to graffiti literature, featuring leading graffiti artists including the band Black Flag, Lee Quinones and Fab 5 Freddy, Dandi, Zephyr, Blek le Rat, Nunca, Keith Haring, and more.
Featured image: ARDPG - Ladies, 2016 (detail). All images courtesy of iDroom Gallery and Art Hotel Windsor.