Ariane Monod (b. 1975) is a Swiss artist, based in Geneva. She creates grand scale paintings that fall between abstract and landscape, being neither of the two entirely. Apart from her paintings, Monod is also well known for her on-site temporary mural painting performances that further exemplify the concept of impermanence in her work. Her work have been exhibited in numerous group and solo exhibitions in Switzerland, but also in Japan whose tradional lanscape paintings can be recognized as an influence in Monod's art . (For fresh news on contemporary art scene in Japan check out Art Fair Tokyio 2015 ).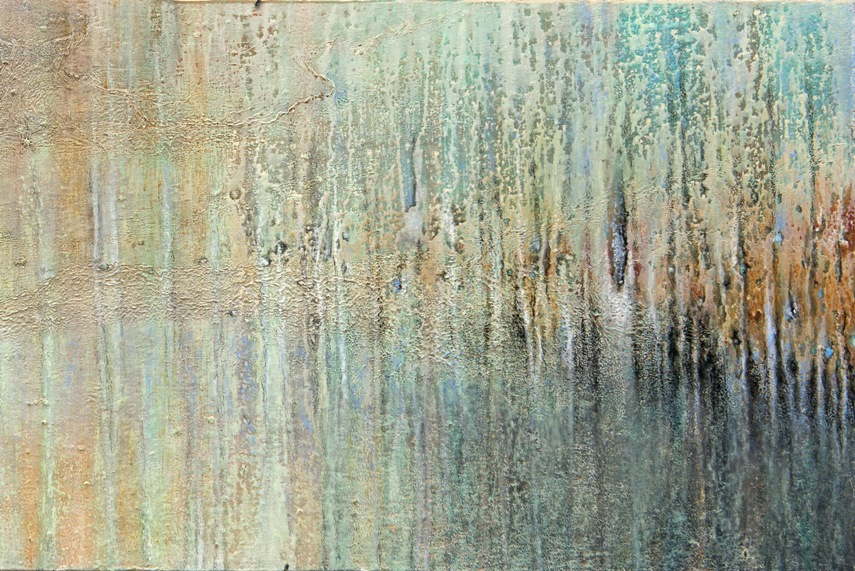 Ariane Monod's Landscapes
Ariane Monod's visually stunning abstract landscapes convey an ephemeral quality that slowly unfolds and evolves as the viewer traverses along the paintings' scroll-like panoramic format. They are abstracted visual assemblages of the artist's dreams and memories, portraying an inner landscape in which the viewers can enter to form new interpretations based on their personal experiences and imagination. Reading rhythm is induced by the elongated shape of the "canvas" which, acting a line of horizon, makes the eye move along the picture, making it impossible to encompass the entire picture by looking at it frontally. The viewer is thus allowed to contemplate beyond the picture plane, as if faced with a real landscape view, one of those that take our breath away.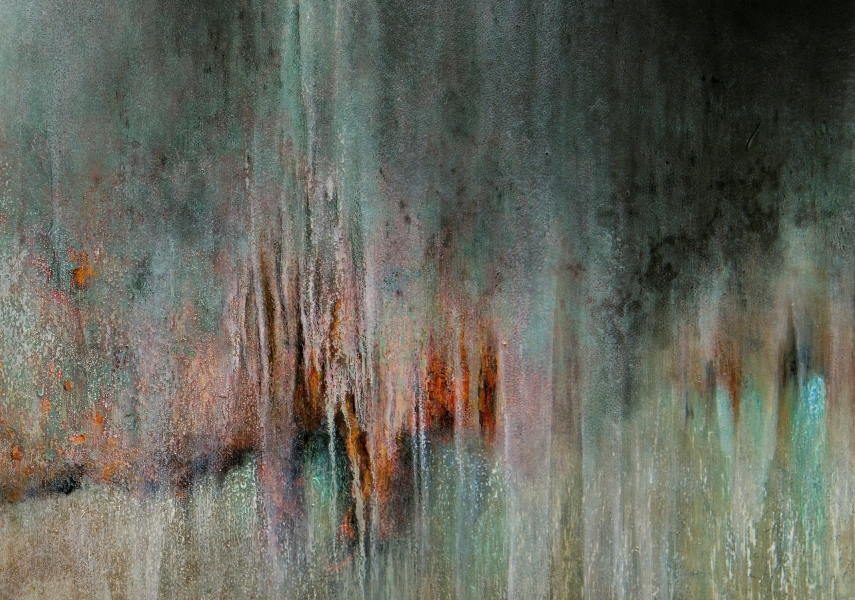 Ariane Monod's Painting
Ariane Monod paints using natural color pigments in combination with various mixed media, that she places on aluminum plates in successive layers. The artist skillfully manipulates the material densities, textures and color saturations, to create a sense of fluidity and delicate atmosphere that visually reveal the transformative passage of time within the fading landscapes. The key for the impact and impressions Monod's painting make is in their scale and proportions. Variable sizes of aluminum plates allow the artist to assemble themin order to create large polyptychs. She uses small nails to join them together, making the joins look invisible. This very thin layer of support allows her to embed the image in the wall, so that it appears as a window, a fresco.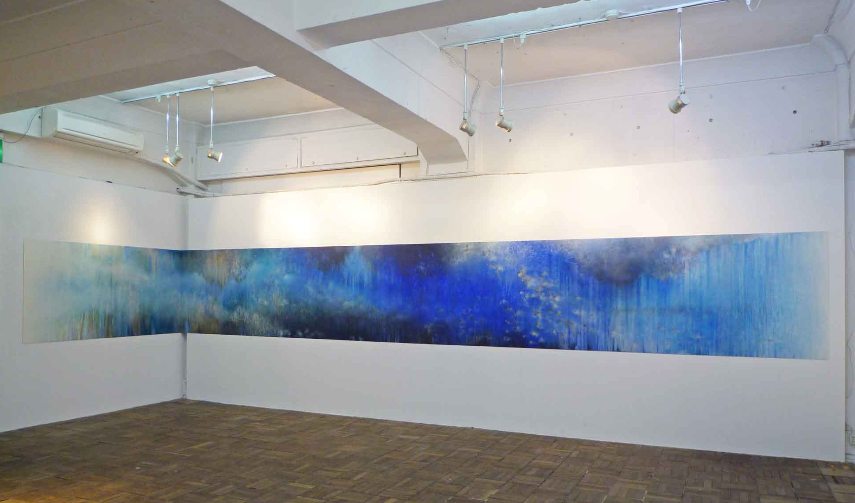 The Exhibition at Art Projects Gallery
Sublime Landscapes by Ariane Monod in Art Projects Gallery, is the artist's first exhibition inHong Kong. This solo show features her latest series of abstract landscape paintings. Monod will also have a live painting performance on-site at Art Projects Gallery on the 2nd and 3rd April prior to the opening reception.
Sublime Landscapes at Art Projects Gallery in Hong Kong opens on April 4th and runs through April 19th.
For another take on landscape painting check out our blog about Pars and his Untouched Lands.
Materiality and the act of painting have been explored since the emergence of abstraction. You can read about a contemporary approach of Thierry Furger here and Ryan Wallace here, or Steve More here.
Pure abstraction in urban art is another side of the abstract movement. Read about work by Poesia and Geso here.
Make sure you stay informed about more exciting shows and artists by signing up for My Widewalls!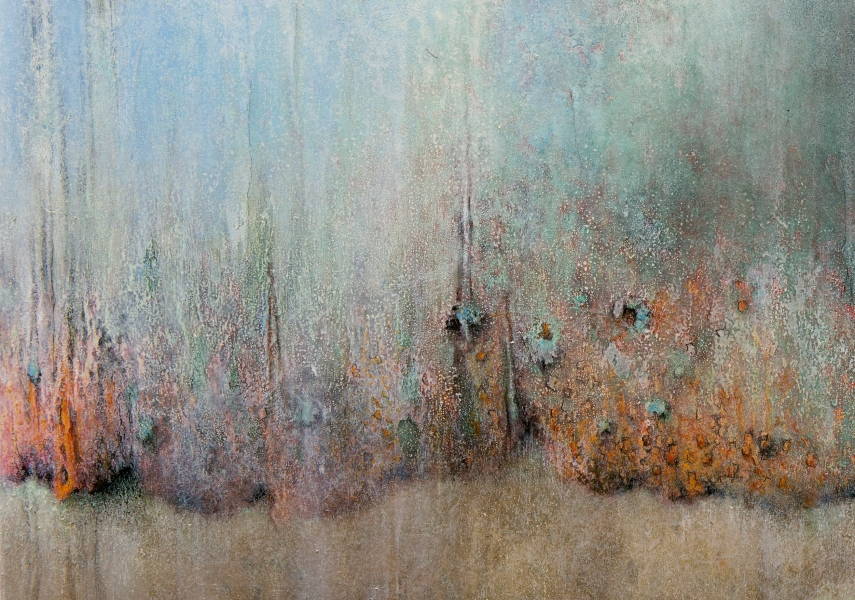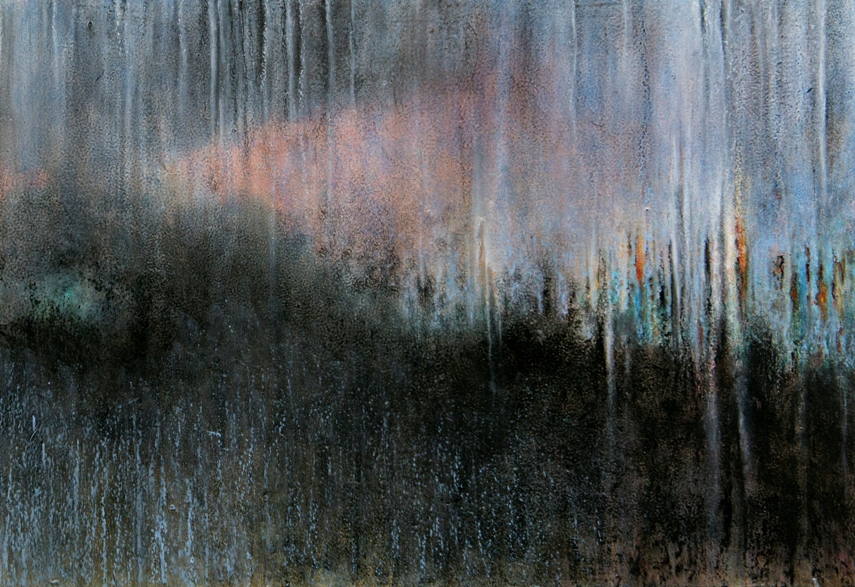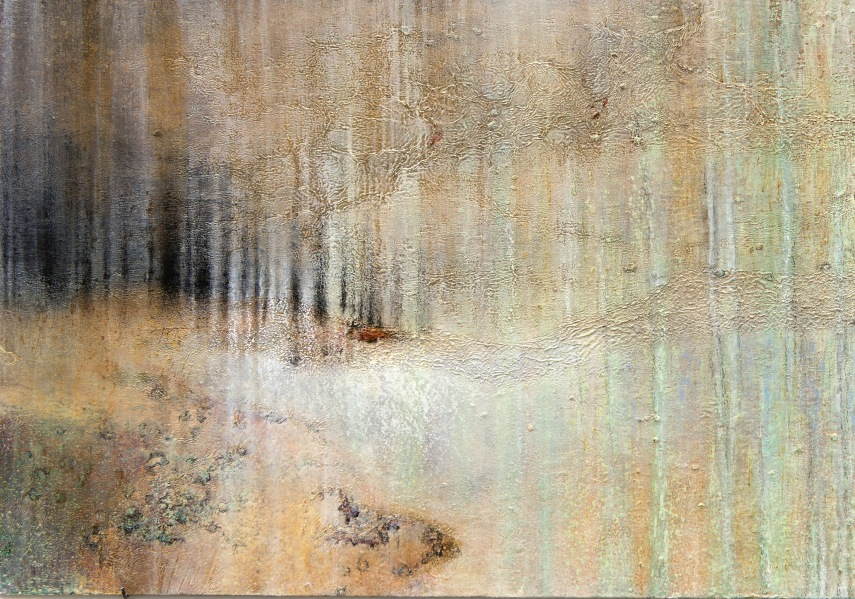 Featured image- Ariane Monod, Untitled #3 2015, detail, Oil on Aluminum, 40 x 100cm
All images courtesy of Art Projects Gallery, Hong Kong.