Like every Spring, the city of New York proves to be collectors' top destination, as premier international art fairs like The Armory Show take place there, offering the highest quality of Modern and Contemporary art out there. The 22nd edition of the event appears to be a force to be reckoned with more than ever, with an extensive program, curatorial initiatives and specially commissioned projects, ready to engage enthusiasts, professionals, gallerists, dealers and collectors within one of the most important art fairs in the world. In 2016, The Armory Show will also coincide with The Metropolitan Museum of Art's much anticipated launch of The Met Breuer, as a preview of next year's Armory Art Week. The new initiative aims to highlight the diverse cultural offerings of New York's arts scene, from exclusive museum tours to discussion panels, gallery openings and performances. Aside from The Armory Show, a number of parallel art fairs will also take place in NYC during the first week of March, including ADAA The Art Show, the Independent Art Fair, as well as VOLTA NY, taking place on Pier 90.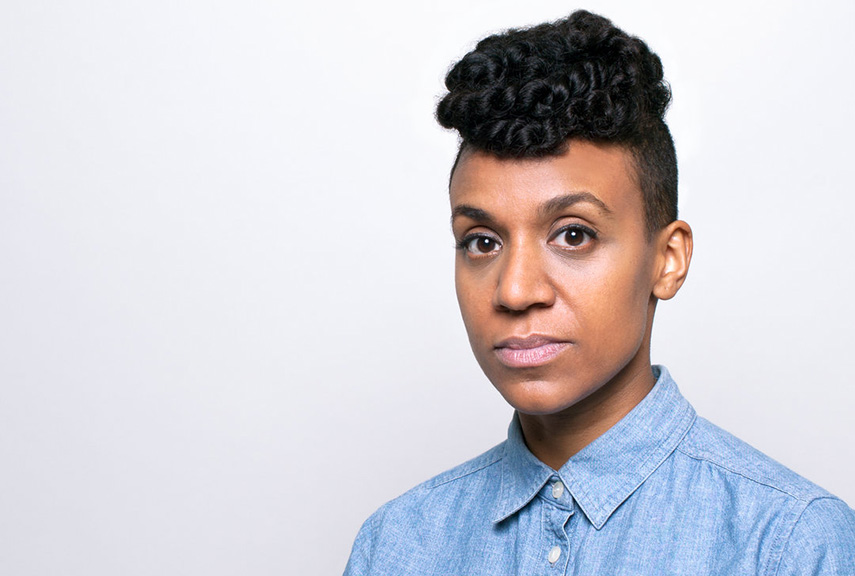 Modern and Contemporary Art Exhibition Program
As per tradition, The Armory Show will present different sectors of its rich exhibition programs, which includes Armory Presents, dedicated to single and dual artist presentations by galleries fewer than ten years old and exhibiting in Pier 94, a section devoted to contemporary galleries. The third edition will include artists like Ed Fornieles, Julian Charrière, Douglas Coupland, Gladys Nilsson, Letha Wilson and David Scanavino. Another important part is Armory Focus, which spotlights the artistic developments of a different region every year. The seventh edition is entitled Focus: African Perspectives – Spotlighting Artistic Practices of Global Contemporaries and will present the creations from the African continent. Participating in Focus, there will be 22 spaces and 10 artists from countries like Nigeria, Ivory Coast, Kenya, South Africa, Ethiopia, but also the UK, France, and Germany, for instance.
Also as part of Focus, there will be a presentation of this year's commissioned artist, Kapwani Kiwanga, appointed by the Focus curators, Julia Grosse and Yvette Mutumba, and The Armory Show. Active since 2002, this program enables artists to contribute to the fair's visual identity, and this year's chosen one will contribute to the design of the official fair Catalogue, realize an on-site commissioned project and produce a limited edition artwork with proceeds benefitting The Museum of Modern Art in New York. Kapwani Kiwanga is a multimedia artist working in the fields of film, installation and performance, with numerous solo shows in Africa and Europe.
List of Exhibitors
Participating Galleries
The fair will host a total of 204 galleries from 36 countries worldwide, which is the largest number of exhibitors to date. The Pier 94 - Contemporary section will feature 113 prominent spaces, who will show the work of today's most influential artists. Among them, we have Blain|Southern, Lisson Gallery, Galerie Lelong, Roberts & Tilton, Thaddaeus Ropac, Galerie Daniel Templon and David Zwirner. As for the artists, the visitors can find German painter Daniel Richter at Contemporary Fine Arts Berlin, Frank Stella at Marianne Boesky Gallery, Lucio Fontana at Cardi, Alberto Burri at Mazzoleni, Elizabeth Peyton and Matthew Barney at Two Palms, for instance. At Pier 92 - Modern, 55 participants will present the best of the 20th century, through works of artists like Alexander Calder at Jonathan Boos, Joseph Beuys at Montrasio Arte / Km0, Joan Miró at Mayoral, or Pablo Picasso at John Szoke Gallery. Another important exhibitor is New York's Bryce Wolkowitz Gallery. In the Presents section, we highlight the booth of DITTRICH & SCHLECHTRIEM Berlin.
The Location of The Armory Show 2016 NYC
The Armory Show 2016 - Practical Information
The 22nd edition of The Armory Show will be held at Piers 92 and 94 in New York City, USA, from March 3rd through 6th, 2016. The VIP Preview is scheduled for March 2nd. Opening hours will be 12pm to 7pm every day. Ticket prices range from $45 for the One Day General Admission, $35 for groups (10 people or more), $30 for seniors (65+ years old) and students (with school ID), $25 for school groups (10 people or more, with school ID), to $60 for Armory + Volta Dual Admission and $50 for Armory + Volta Dual Group Admission. For more information, visit the official website.
Featured images in slider: The Armory Show 2015. Image courtesy of Roberto Chamorro.