Over the past three decades, China has experienced profound socio-economic changes that dramatically altered the cultural landscape, prompting calls to revisit, reconsider and redefine the nation's identity. This process saw a profusion of different styles and experimental tendencies that emerged in Chinese contemporary art. The Solomon R. Guggenheim Museum will soon host the largest exhibition of contemporary art from China spanning 1989 to 2008 ever mounted in North America. Titled Art and China after 1989: Theater of the World, the exhibition will explore artistic tendencies that emerged in the midst of the geopolitical dynamics that resulted from the end of the Cold War, the spread of globalization, and the rise of China. It surveys a bold contemporary art movement that chronicled country's social transformation from a traditional society to an ultra-modern nation-state that became the center of the global conversation. Yet, the Guggenheim's sweeping new exhibition has already sparked a lot of controversies.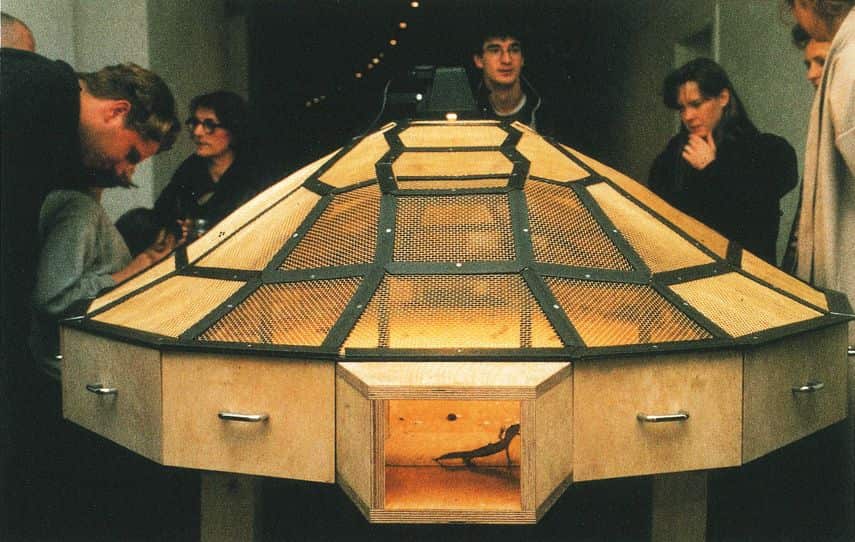 Defining Contemporary Chinese Experience
The exhibition at Guggenheim explores how two generations of conceptual artists have acted both as agents and skeptics of China's emergence as a global presence. Aiming to forge reality free from ideology and collective polity, these artists have managed to define contemporary Chinese experience in universal terms. Divided into six chronological and thematic sections, the exhibition brings together 71 artists and collectives and features nearly 150 works that range from film and video, ink, installation, and Land art, to painting, sculpture, photography, performance, and socially engaged participatory art and activism. Firmly placing the practice of these artists in a global art-historical context, the show is accompanied by archival materials documenting and contextualizing key moments and movements in this contested history.
The Controversy
The title of the exhibition is derived from a 1993 installation by Huang Yong Ping titled Theater of the World. A large octagonal structure that houses hundreds of live reptiles and insects that would fight for power and survival, the piece foreshadows an underlying sense of visceral realism and realpolitik of the contemporary China. Yet, it is this piece, along with Dogs That Cannot Touch Each Other by Sun Yuan and Peng Yu and A Case Study of Transference by Xu Bing, that has caused a major stir. Following an outrage from the public over these pieces that involve live animals and were lambasted as cruel, the museum was forced to remove them from the show in the face of mounting pressure. This sparked a lively debate on animal cruelty and freedom of expression that involved the public, critics and artists. In an official statement, the museum stated their dismay for being forced to withhold works of art.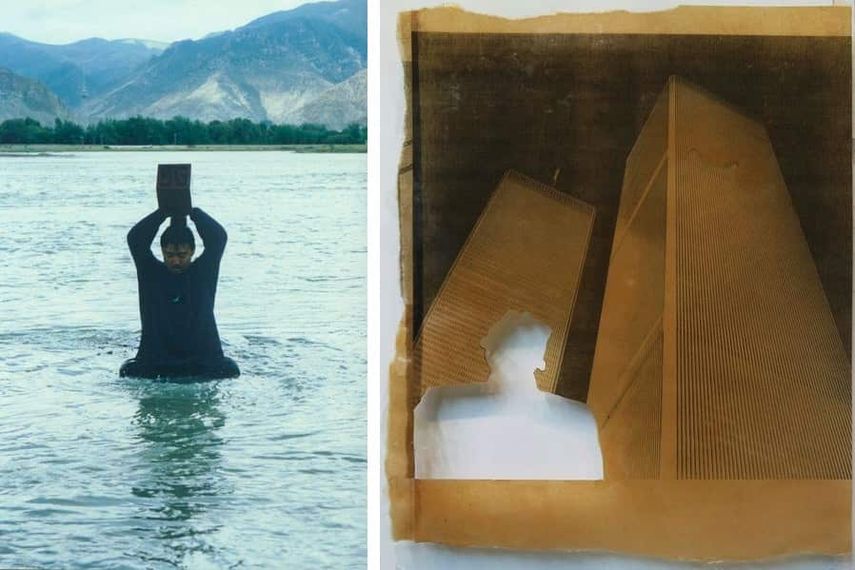 Chinese Art at Solomon R. Guggenheim Museum
The exhibition Art and China after 1989: Theater of the World will be on view at Solomon R. Guggenheim Museum at Rotunda Levels 1-6, Tower Levels 5 and 7 from October 6th, 2017 until January 7th, 2018. It will be accompanied by a 300-page scholarly catalog and a range of integrated digital resources. In addition to essays from the exhibition's three curators, the catalog features extended annotations on the objects on view, including interpretive analysis by scholars such as Katherine Grube, Lu Mingjun, Stephanie H. Tung, and Xiaorui Zhu-Nowell. It also includes an exhibition history of the period under consideration, prepared by Anthony Yung and Jane DeBevoise of the Asia Art Archive, Hong Kong. Running parallel to the exhibition, the Guggenheim will present a 10-week documentary film series co-curated by Ai Weiwei and Wang Fen, featuring 20 documentary films by more than a dozen filmmakers.
Participating artists are Ai Weiwei, Big Tail Elephant Group, Cai Guo-Qiang, Cao Fei, Chen Zhen, Chen Chieh-jen, Datong Dazhang, Ding Yi, Geng Jianyi, Huang Yong Ping, Wenda Gu, Kan Xuan, Rem Koolhaas/OMA, Libreria Borges, Liu Dan, Liu Wei, Liu Xiaodong, New Measurement Group, Ou Ning, Ellen Pau, Qiu Zhijie, Shen Yuan, Song Dong, Wang Guangyi, Wang Jianwei, Yan Lei, Yang Jiechang, Yin Xiuzhen, Yu Hong, Xijing Men, Xu Bing, Zeng Fanzhi, Zhang Peili, Zhang Hongtu, Zhang Xiaogang, Zhao Bandi, Zhao Gang, and Zhou Tiehai.
Featured images: Wang Xingwei - New Beijing, 2001; Oil on canvas 200 x 300 cm; M+ Sigg Collection, Hong Kong, by donation; Photo: courtesy M+ Hong Kong; Zhou Tiehai - There Came a Mr. Solomon to China, 1994; Ink, graphite, watercolor and paper collage, 230 x 350cm; Collection of Laurence A. Rickels; Photo: Courtesy of the artist; Jiang Zhi - Object in Drawer, 1997; Three chromogenic prints 150 x 100 cm each; A collection of the artist; Photo: courtesy of the artist; Wenda Gu - 36 Vanishing Gold Section Pigments, 1991; Mineral Pigment in 36 parts, overall trench dimensions: 3m deep x 150m x 7m; Installation view: Exceptional Passage: Chinese Avantgarde Artists Exhibition, former Kashii, Rail, Yard; Fukuoka, Japan, August 29 - September 30, 1991; Photo: courtesy of the artists; Zhang Peili 30 x 30, 1988 Color video, with sound, 32 min., 9 sec. Guggenheim Abu Dhabi; Chen Zhen - Fu Dao/Fu Dao, Upside-Down Buddha/Arrival at Good Fortune, 1997; Steel, bamboo, resin Buddha statues, washing machine, computer monitor, tires, bicycle, fan, chair, household appliances, other found objects, and string, approximately 350 x 800 x 550 cm overall; Courtesy Galleria Continua, San Gimignano/Beijing/Les Moulins/Havana; Cao Fei - RMB City: A Second Life City Planning by China Tracy (aka: Cao Fei), 2007; Color video, with sound, 6 min. Solomon R. Guggenheim Museum, New York, Purchased with funds contributed by the Young Collectors Council, with additional funds contributed by Shanghai Tang, 2008.30 © Cao Fei; All images courtesy of Solomon R. Guggenheim Museum.