As the political dust settles in the wake of the 2016 election, we find ourselves in a deeply divided country. Sanctuary was created to question those divisions. A performance of art and music will flow throughout the gallery, while movement and poetry will help to connect the pieces, creating a visceral bond between audience and art. The gallery has been divided into four enclosures, each transformed into a living representation of the artists' personal sanctuary. Drawing inspiration from their respective political, cultural and religious environments, the artists cross boundaries to reimagine their sacred spaces. Mediums such as sculpture, works on paper, found materials, photography, painting, and video projection have all been used to contribute to the display.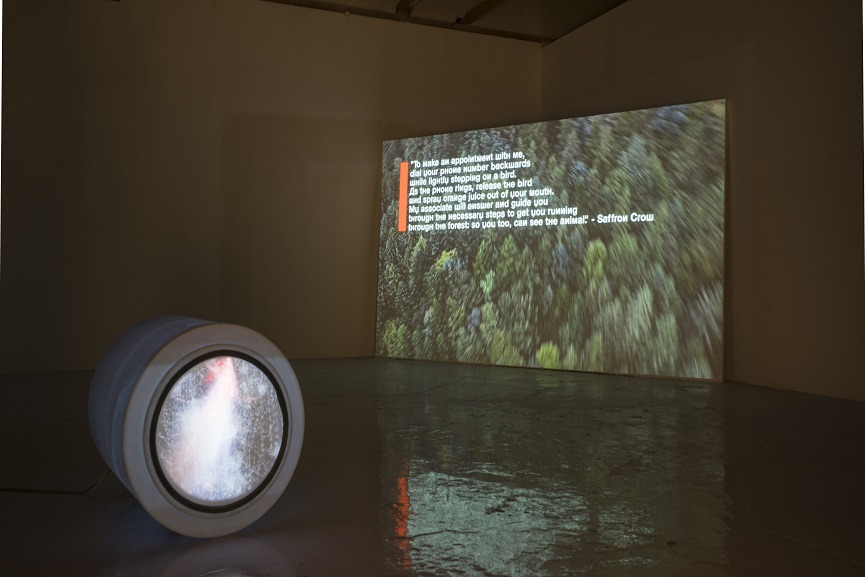 Future Tongue and New Guard
Future Tongue has hosted critique panels, lead discussions, and curated events that work to find an intersection between fine art, performance and music. The collective works to divulge the secrets of the immense contemporary art culture of Los Angeles by diving head first into the artists' studios in order to capture their practice, history and lifestyle. New Guard Theater Company is an ensemble of actors, directors, writers, and designers who have come together to create vital, immediate works of live performance. We support collective creativity, pushing one another to seek what is beyond our individual limitations.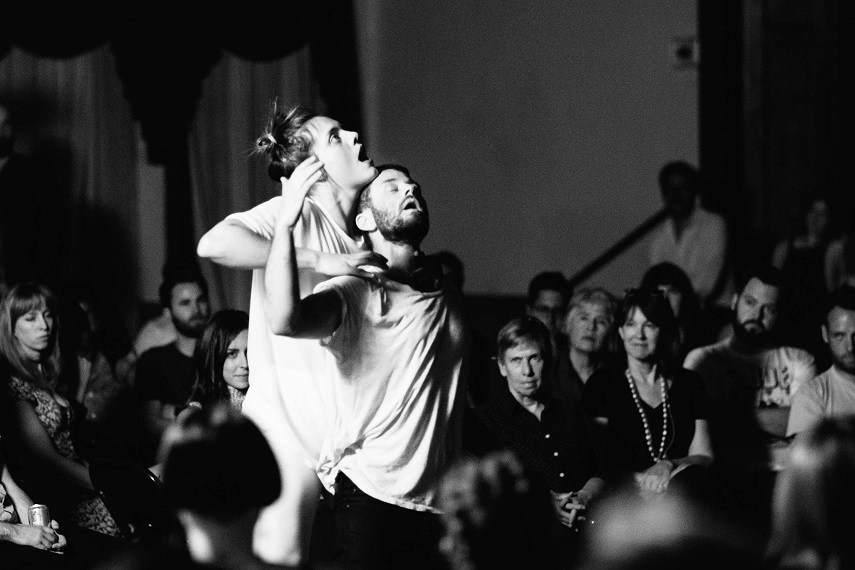 About the Artists
Monica Canilao takes processes from traditional handicrafts and technique from high art, weaving them together to create unique pieces that touch on the meaning of home, the power of collectivity, and the imprint history has left on her. Double Diamond Sun Body experiments with sourced video and carefully crafted soundscapes to create experiential installations and using large sculptural elements such as septic tanks and hydro massage chairs. After graduating, Lindsey Garrett began working in the art department for commercials cultivates a dissociative experience that investigates our culture from an extraterrestrial perspective.
Britt Harrison uses painting, sculpture, and printmaking to address curiosities about our existential anxiety and our need to control the natural and unnatural world around us. She uses imagery of animals and nature to critique human interaction and the significance of connection and honesty. Tess Hewlett began her dance career at the age of 18 and has been featured in many music videos, commercials, films and in television. Tess' true passion lies in live performance. B. Justine Jaime is photographer and multimedia artist. Justine actively works in collaboration with various artists and musicians as a conceptual portrait photographer, videographer, and art director. Jeremy Radin is a poet, actor, and teacher. He's appeared on several television shows including It's Always Sunny in Philadelphia. Nick Thurston has appeared in many television shows and movies. He is an avid climber and mountaineer. Frohawk Two Feathers is one of many aliases of Los Angeles- based artist Umar Rashid. Through drawings on stained paper and epics scribed on stretched hide, Umar adapts traditional folk art and colonial imagery to comment on race and power.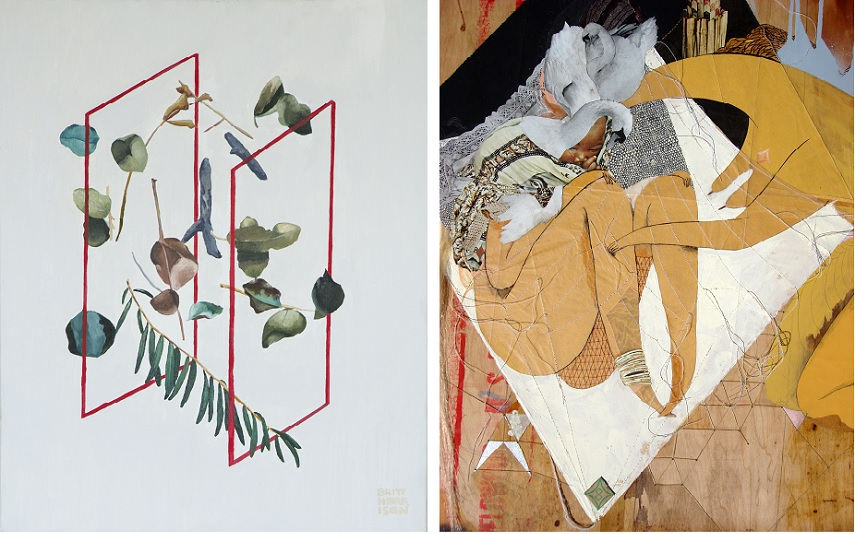 Spectacular Art and Music Performance in Los Angeles
Sanctuary will host alternative programming on off nights, including poetry readings, musical performances and private cocktail events. The performance begins at 8 pm and will take place from 2nd to 11th June 2017 at Little Tokyo Art Complex gallery in Los Angeles, USA, also featuring a DJ Set by Shepard Fairey (DJ Diabetic). On closing night, the reception will include a performance by Double Diamon Sun Body.
Featured images: Frohawk Two Feathers - My creators Death Is Giving Me So Much Life (El Mundo es Tuyo) 2006. All images courtesy Britt Harrison.