Once being hugely popular and today holding a dear place in every nerd's childhood memories, arcade machines of the 1980s have over time become rarities, precious antiques and their followers have raised the appreciation of their video games into a cult. Arcade machines appeared in America and subsequently in Europe in the 1970s, as a novelty on the electronic gaming market. Their incredible popularity and success soon led to serious development of video game art and design. We are all familiar with the classic video games and images of Pac-Man, Pong, Space Invaders, Mario Bros, Donkey Kong and Tron, since they did not only have an impact on the development of electronic gaming, but on the popular culture and design as well. A lot of these games have been redesigned into a more modern versions of video game art, and adapted for contemporary superfast mobile devices, but nothing, and that is the only truth, NOTHING can compare to the gratifying feeling of playing a vintage game on an original arcade machine. However, the adaptation of these games for the use on PCs and video game consoles contributed to the expansion of personal computers in homes around the globe.
Pentapong Arcade Game
Video game art
There is a number of artists who share great appreciation for the aesthetics and design of these vintage arcade machines, and often use them as an artistic medium. They program new games for these machines, turning Pac-Man into art, and recreate entire arcade units into art objects and installations. The conversion of arcade machines frequently includes the addition of new functions, new gaming concepts, innovative and contemporary approach to the 8-byte visuals, which results in a completely new, original form of so-called Pac-Man art.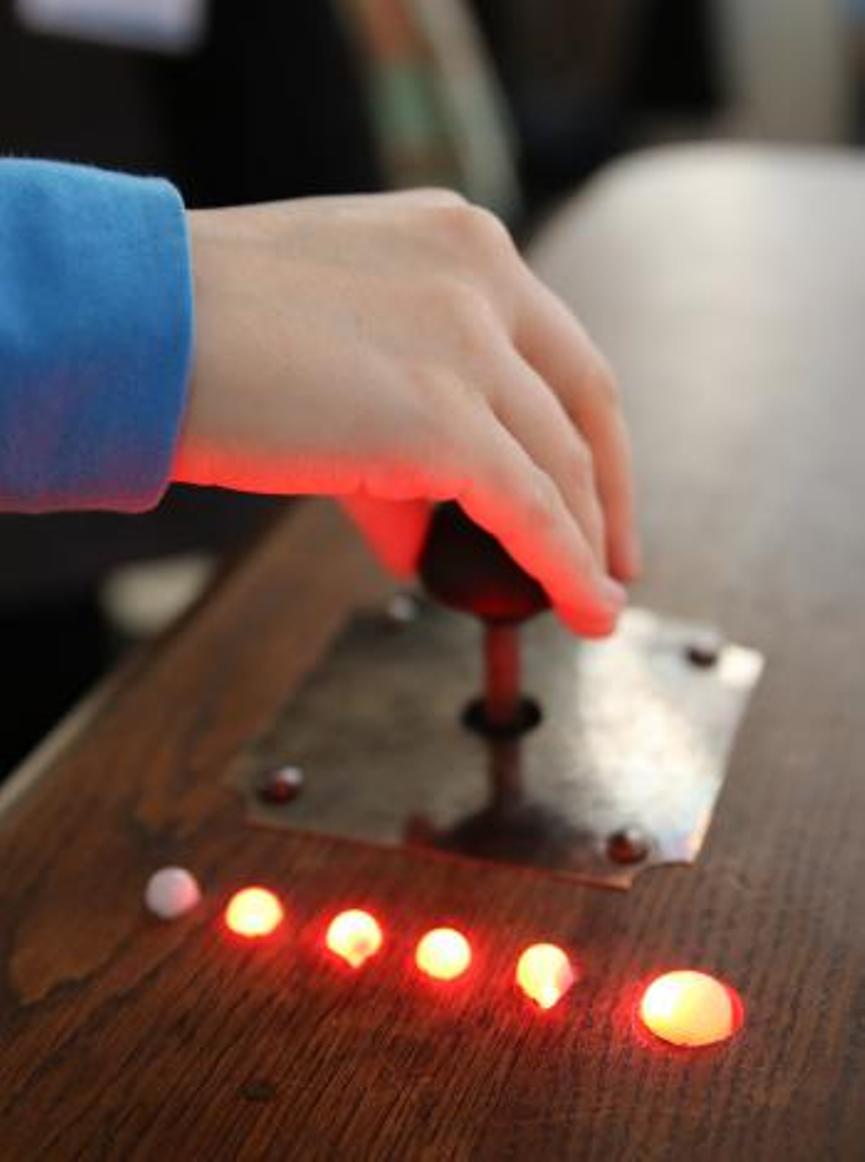 Haus für Elektronische Kunst
Exhibition titled Art and Arcade is to be hosted by the House of Electronic Arts in Basel and it will showcase seven artistically altered arcade machines gathered from around the planet. Video game art enthusiasts will be happy to know these will include Painstation, PentaPong, The Machine, Radical ATM, Tesla Arcade, Cage was n00b and Racer, in combination with presented artwork by JODI, Evan Roth, and Hussein Chalayan. Visitors will be able to enjoy imaginative interpretations of the vintage video game art, but - the best of all - to play games on these unique consoles as well! Curated by Alain Bieber, the opening reception is scheduled for 7pm, January 15, with a word of welcome from the director of House of Electronic Arts, Sabine Himmelsbach. The show will include guided tours and a special programme for the Basel Museum Night on January 17. Art and Arcade will be on view through March 16, 2014. Founded in 2011, The House of Electronic Arts (HeK) in Basel  is an artistic center dedicated to presentation and preservation of art forms that come in electronic form and it focuses on delivering events, festivals and performances of new media art. One of the aims of the institution is emphasizing the aesthetic development of technologically channeled art.