So, we wrote about what should we expect about the art fairs this autumn. Today, the time has come to see where the art auction autumn season is heading. And, the similar things that were being said for art fairs, imply to the new season of art auctions, as well. It appears that we are at that point where trends are slowly beginning to change - this time for worse - and that the art market, along with art auctions as one of its key elements, is starting to slow down. Of course, it's far from being clear whether this deceleration, if happens, will mean just a slower, but steady growth, or the art market is heading to another big dive, just like it happened during the global financial end economic crisis. One thing is sure - art auctions, as well as the art fairs will have their destiny closely tied and shared with the destiny of the art market.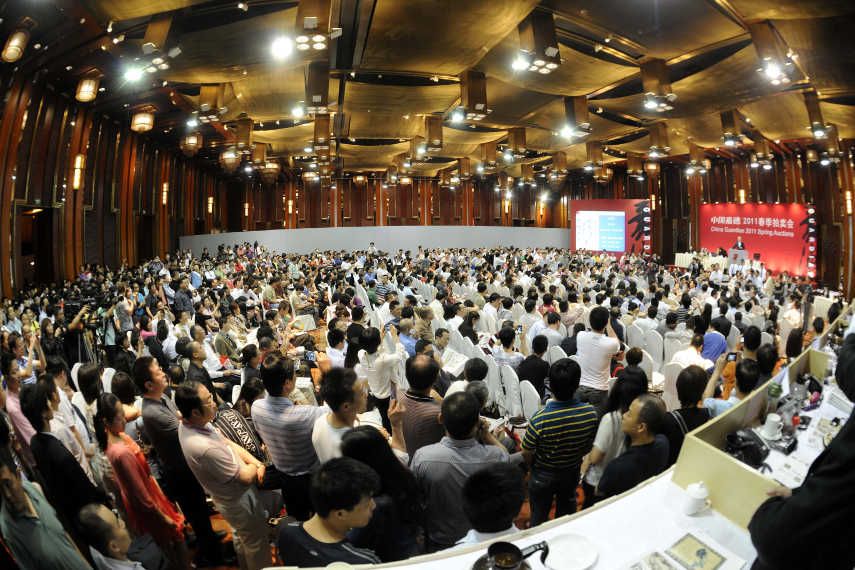 Cruel Numbers
Why do we say that the change of trends is about to happen? Well, there are two groups of indicators. First one is information and data from the art market. According to Artprice's Overview of the global art market, during the first half of 2015 global turnover from Fine Art auction sales stopped at $7.6 billion, around 6 percent less than $8.1 billion, which was the result for the same period of 2014. Artprice's report shows that the number of lots sold in China during first six months decreased a whooping -39 percent, and the Chinese Fine Art auction turnover shrank -30 percent, comparing to the first half of 2014. And, just for a reminder, those were the results BEFORE the Chinese stock market crash, that started in June, but continued its big dip in July and August, as well. So, the second half of the year 2015 will be much worse, than the - already woeful - first six months. Artnet had reported that, during the first half of 2015, contemporary works created within the preceding three years generated $167.5 million, which was 23 percent less than at the same period in 2014, when the score was $217.4 million. The New York Post backed this information with the example of the 26-year-old Lucien Smith, and one of his works made by spraying paint on a canvas with a fire extinguisher. In February 2014, Smith's Rain from 2012 was sold at Sotheby's London for 224,500 pounds. Fifteen months later, in May 2015, another his work that is named Rain, that was created in 2012 and that was the same size as the aforementioned one, was sold for $62,500 at Phillips in New York. In other words, works by the young artists were, and still are, overpaid - without any distance that is necessary to figure out if some work is just temporary fashion, or a true masterpiece, young artists' works are being paid as high as classics. This is directly linked with our second group of indicators, but we'll be back to them after we take a look at what is happening with the biggest auction houses.
Art Auctions at Sotheby's and Christie's
One of the two largest auction houses in the world, Sotheby's, had a huge share-price drop in August, when this company had lost almost 16 percent of value, totaling -18.5 percent drop in 2015 so far - today, Sotheby's shares are at 2013 level. Its private sales almost halved, and total revenues are down by 1 percent comparing to the first half of 2014. Christie's, as a global leading auction house, had 8 percent increase in sales during January - June of 201, but only if we are looking the final results in British pounds, since Christie's home is in London. If we switch currencies to the U.S. dollar - and we should be able to do that, as the majority of Christie's sales is coming from Christie's New York - results are the same as in 2014, so no decreasing, but no increasing of the total sales, either. This is because the U.S. dollar gained almost 10 percent against the pound in the last 10 months or so. Also, Christie's had 33 percent drop in private sales. So, sales of two biggest auction houses are not growing, and shares of the one that is listed are dropping. Yes, they've both had some spectacular results during spring art auctions, especially at Impressionists/Modern and PWC auctions, especially with that hybrid Looking Forward to the Past sale at Christie's, where a world record was broken for the most expensive painting (Picasso's Les Femmes d'Alger (Version O) from 1955, that was sold for $179.4 million) and the most expensive sculpture ever sold at auction (Alberto Giacometti's Pointing Man from 1947, that went for $141 million). On the other hand, Sotheby's also had some spectacular auctions, and managed to have bigger sales than Christie's on "their ground", in London, both in February and in June, and both at Imp-Mod and PWC sales. But all of this success will not mean much, if we are running into the shrinkage of the art market. Which leads us to that second group of indicators.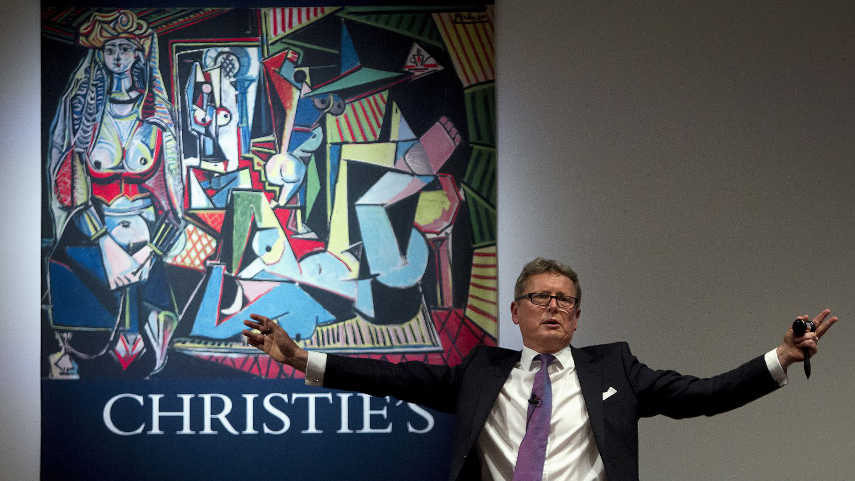 Is Contemporary Art Being Treated Like Art?
This group of indicators are not that precise, as it's not some kind of data as the first one, but rather reflects more profound view on the art market - we might call it the nature of the art market. It is obvious that the focus of the collectors is on contemporary artists and their artworks, as this segment of the art market is growing like crazy. Like a bubble of soap, one might add. Now, since nowadays almost everybody is buying contemporary art (sometimes exclusively, sometimes along with other epoch) and the number of those art collectors is steadily increasing, we might stop and ask ourselves - why are they collecting art, and why are they so much focused on the this art? Did the number of people that know, enjoy and collect art for their own pleasure grow that much during the past decade or two? That is possible, but the chances are small. Much, much smaller than the other option, which is that most collectors that buy contemporary art are not doing that to keep artworks, but to re-sell them when prices are higher. And that's not what characterizes a true art collector, who is, remember, a person who wants to keep an artwork, and not re-sell it. Art is more and more becoming a form of securities, or investment, rather than the enjoyable, moving, touching and inspiring product of human spirit, wit, talent and intelligence. So, this kind of art had become a speculative business before everything else. And when you play that kind of a game, it will end, sooner or later. We have reasons to believe that it's going to happen sooner, and the art market and its art auctions are going to feel that impact.
Sign up for My WideWalls for FREE and be up-to-date with contemporary and street art.