The November 2017 auction week in New York was one to remember, and it seems that we can use only three words to describe it in a nutshell: Leonardo's Salvator Mundi. The world got its new most expensive painting ever sold at an auction on November 15th, at Christie's Post-War & Contemporary Art Evening Sale.
A whopping $450.3 million is what the painting of Jesus is now worth, and just think that the previous record was held by Pablo Picasso's The Women of Algiers at no more than $179.4 since May 2015. It was a 19-minute bid with offers coming in from around the world according to the representatives, but the painting eventually ended up in the hands of a private client, whose identity was not disclosed.
Auctioneer Jussi Pylkkanen certainly had the night of his life.
Below, find all the highlights of the auction gigaweek in the Big Apple.
Christie's Impressionist & Modern Art Evening Sale (Nov 13)
The first major auction of the 2017 fall season in New York offered - and sold - 68 artworks from the periods! Realizing a total of $479,320,250, it scored the second highest total for the auction of its kind in Christie's history. The winner of the night was Vincent Van Gogh's Laboureur dans un champ, created a year before his death, which was acquired for $81,312,500 with buyer's premium, settling as the second highest auction price for the beloved Dutch artist. New world-auction-records were also set for a sculpture by Man Ray, titled Catherine Barometer, Wassily Kandinsky's Improvisation mit Pferden (Studie für Improvisation 20), and Fernand Léger's Contraste de formes, which was bought for $70,062,500 and is the second-highest price of the night at the same time.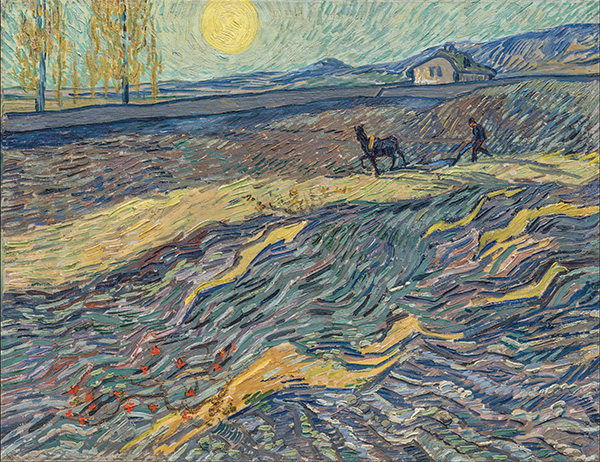 Christie's Impressionist & Modern Art Day Sale (Nov 14)
The Day Sale which followed the evening one at Christie's, offering Impressionists and Modernists, reached 76.8% of sold lots, for a total of $35.7 million. The highest bid, $1.2 million, went to Claude Monet's La Plaine De Gennevilliers (1877), hitting almost the middle of its estimates, followed by a sculptural piece by Rembrandt Bugatti, Dix Minutes De Repos Ou Le Grand Fardier, going for $1.15 million, the same price of Camille Pissarro's Verger A Saint-Ouen-Laumone En Hiver from 1877. Another notable work was Pablo Picasso's Nature Morte A Loiseau En Cage, which went for $1.1 million.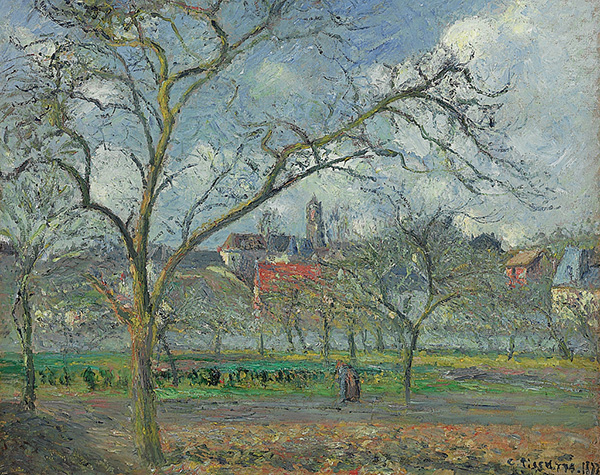 Sotheby's Impressionist & Modern Art Evening Sale (Nov 14)
At Sotheby's Impressionist and Modern Art Evening Sale on November 14th, the top lot of the $269.6 million was Marc Chagall's Les Amoureux, bringing a record $28.5 million to the artist! After being in the same collection since it was painted in 1928, the artwork is finally in the hands of a new owner. Another Chagall, Le Grand Cirque, grabbed $16 million, and its success was followed by Picasso's assembly of ten works, sold for $46.8million, and Claude Monet's Les Glaçons Bennecourt ($23.4 million).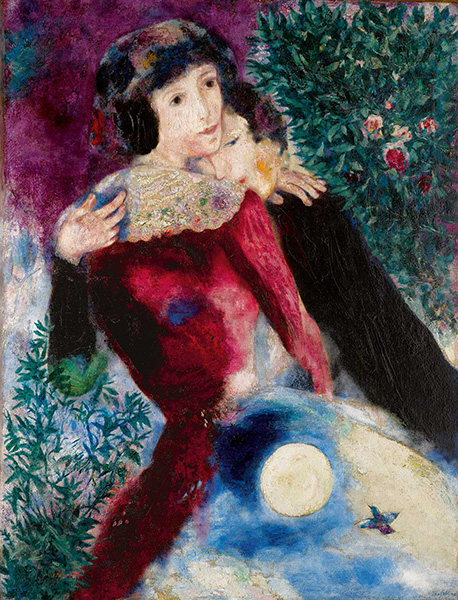 Bonhams Impressionist & Modern Art Auction (Nov 14)
Among the 54 Impressionists and Modernists on offer at Bonhams, 41 of them managed to find new owners, for a total of $3.38 million. As predicted, Max Ernst's Ohne Titel (Sedona Landschaft) from 1957 was the star of the night, selling for $588,500, a little over its low estimate of $500,000. Following as close second is Alberto Giacometti's Figurine [Femme Debout Au Chignon], also going slightly over low estimate to achieve $552.500.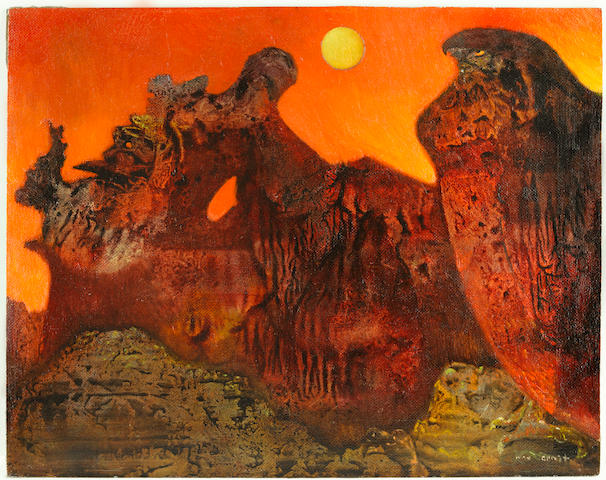 Sotheby's Impressionist & Modern Art Day Sale (Nov 15)
The highlight of Sotheby's Impressionist & Modern Art Day Sale on November 15th surely was Pablo Picasso, whose Paysage, Vu d'Atelier de l'Artiste, which sold a little over its high estimate, for $1,57 million, while Modèle dans l'Atelier went for a little over its low estimate, $1,21 million. The sale total of $41,296,750 also includes Auguste Rodin's Figure de l'Homme Qui Marche, Moyen Modèle ($1,02 million), Max Ernst's Amour Violent ($915,000), and Chemin de Village (La Sense du Père Dupin) by Paul Gauguin ($915,000).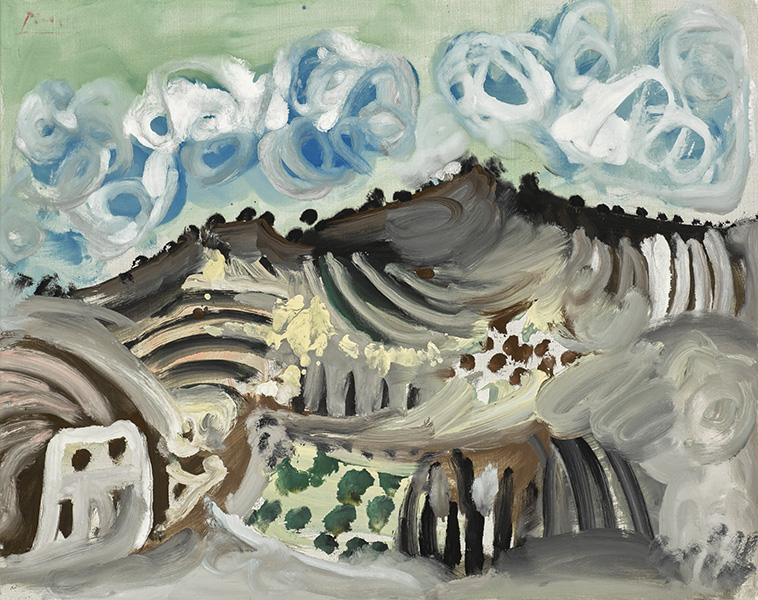 Christie's Post-War & Contemporary Art Evening Sale (Nov 15) - Leonardo da Vinci's Salvator Mundi
When we say this was a historic night in New York, we're certainly not overreacting, because on November 15th, 2017, the world got the new most expensive work of art at auction. After much anticipation and a 19-minute bidding by an anonymous buyer, Leonardo da Vinci's Salvator Mundi was sold for whopping $460,312,500 with buyer's premium, surpassing the previous holder of the record price for an Old Master painting - Peter Paul Rubens' Massacre of the Innocents ($49,5 million).
This is the last known painting by the legendary Italian artist, and the only one not to be in a museum. Almost. 30,000 people saw Christie's exhibition of Leonardo da Vinci's Salvator Mundi during the weeks it was on view before the sale.
The $785,942,250 sale went on with another important sale: Andy Warhol's Sixty Last Suppers from 1986 went for notable $60,875,000, while Cy Twombly's Untitled from 2005 reached $46,437,500. Mark Rothko's Saffron achieved $32,375,000.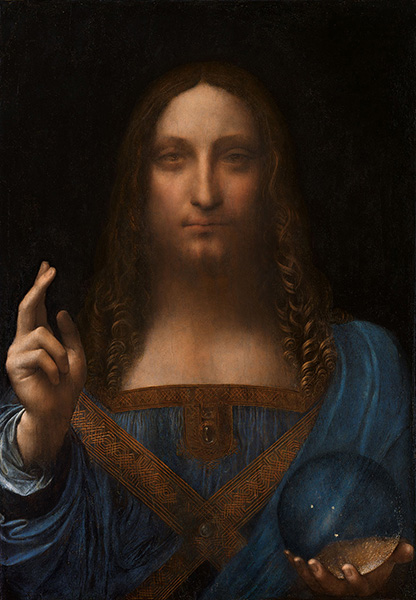 Phillips 20th Century & Contemporary Art Day Sale (Morning & Afternoon) (Nov 15)
The two sessions at Phillips held at November 15th were the Morning and the Afternoon. The Morning Sale was marked by Roy Lichtenstein's Brushstroke, which went for $591,000, followed by Study for Homage to the Square: Decided by Josef Albers at $555,000. The Afternoon auction, on the other hand, donned Damien Hirst's Adenylosuccinate Lyase for $855,000 and George Condo's Full Figure Combination, at $591,000.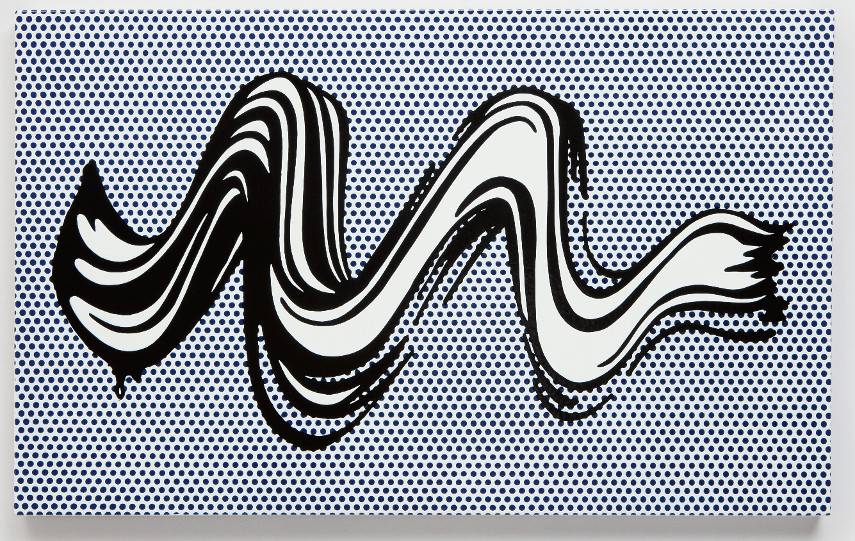 Bonhams Post-War & Contemporary Art (Nov 15)
Out of the 40 lots at Post-War & Contemporary Art auction held by Bonhams, 22 managed to sell, achieving a total of $4.83 million on November 15th. As predicted, the winner of the evening was Andy Warhol, with Puma Invader (Positive), with $1,452,500, with Love (Red Faces Blue Sides) by Robert Indiana for $368,500. Ed Ruscha's A Nightclub Names "The Universe" went for $444,500, while S-Farm achieved $336,500.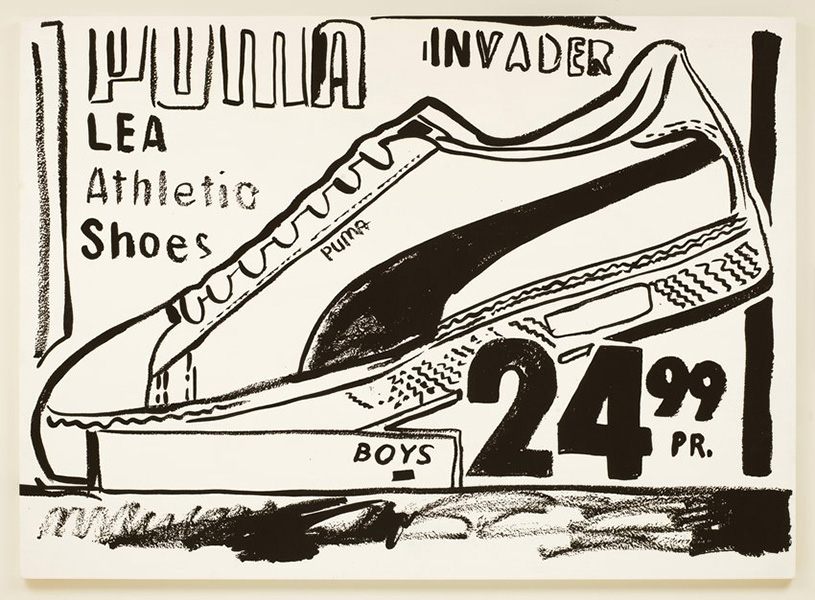 Christie's Post-War & Contemporary Art Morning & Afternoon Sessions (Nov 16)
The $18,5 million Afternoon sale at Christie's was led by two artworks selling over one million: Richard Prince's Neighbor's Wife, going for $2.3 million, as well as Julie Mehretu's Excerpt (citadel), at $1.56 million. Its "predecessor" on the other hand, the Morning sale, was far more successful: $62.2 million in sales, dominated by Alexander Calder's Four Above Ten Blacks ($3.9 million) and Morris Louis's Gothic ($3.6 million).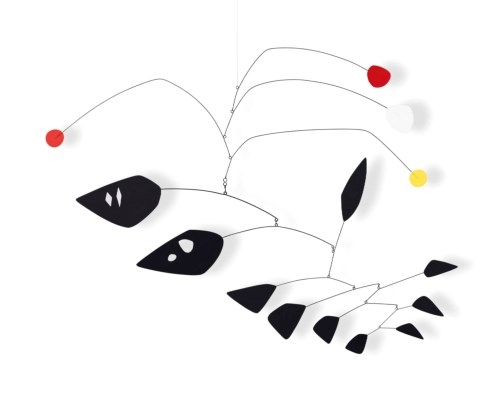 Sotheby's Contemporary Art Evening Auction (Nov 16)
"With a 96% sell-through rate in a sale of more than 70 lots spanning 65 years, we delivered strong results for our consignors," said Grégoire Billaut, Head of Sotheby's Contemporary Art Department in New York, commenting on the November 16th sale. The auction brought a solid total of $310,289,350, although this was largely thanks fo the $7.5 million Ferrari. Art-wise, the winner of the night was Francis Bacon's Three Studies of George Dyer, in auction for the very first time, managing to go for $38.6 million, followed by Andy Warhol's Mao ($32.4 million) and Roy Lichtenstein's Female Head ($24.5 million).

Phillips 20th Century & Contemporary Art Evening Sale (Nov 16)
At Phillips, only four out of 44 lots failed to sell at their 20th Century and Contemporary Art Evening sale, gathering up $113,9 million in total. It was Peter Doig's Red House (1995-96) that delivered the top lot, quickly selling for $21.1 million, and leaving behind Franz Kline's Sawyer ($9.9 million), Pablo Picasso's Portrait de femme endormie III ($9.3 million), and Cy Twombly's Untitled ($7.5 million), among others.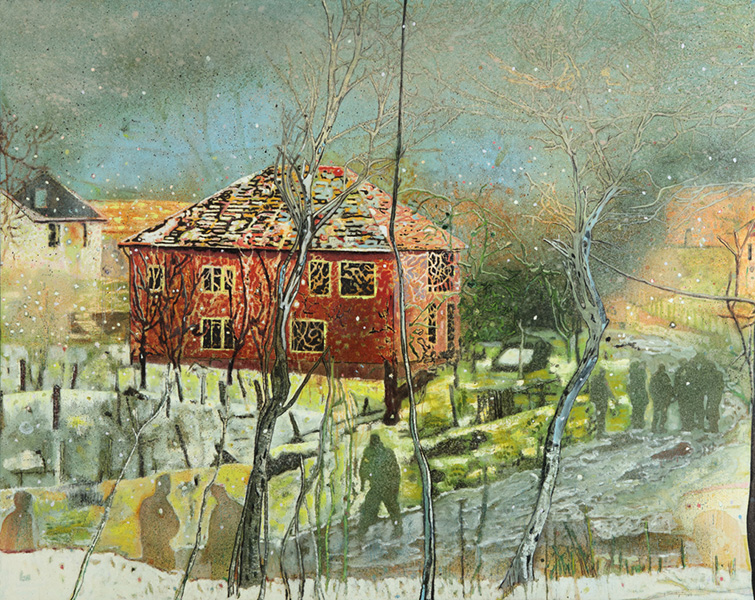 Sotheby's Contemporary Art Day Auction (Nov 17)
The final big sale of the fall season was the Sotheby's Contemporary Art Day auction, offering a strong selection of works from the post-war period to present. It was a $103,048,800 sale, led by Wayne Thiebaud's Nine Candy Apples, selling for way over its high estimate of $1.5 million - the final price was $4.5 million! Similar could be said for George Condo's Compression IV, whose range was $800.000-$1.2m, and it went for $4.07 million. Other notable lots were Willem de Kooning's Boudoir (($2.77 million), Keith Haring's Untitled (($2.29 million), Yoshitomo Nara and Mark Bradford selling for $2.17 million, and a self-portrait of Andy Warhol going for $1.8 million.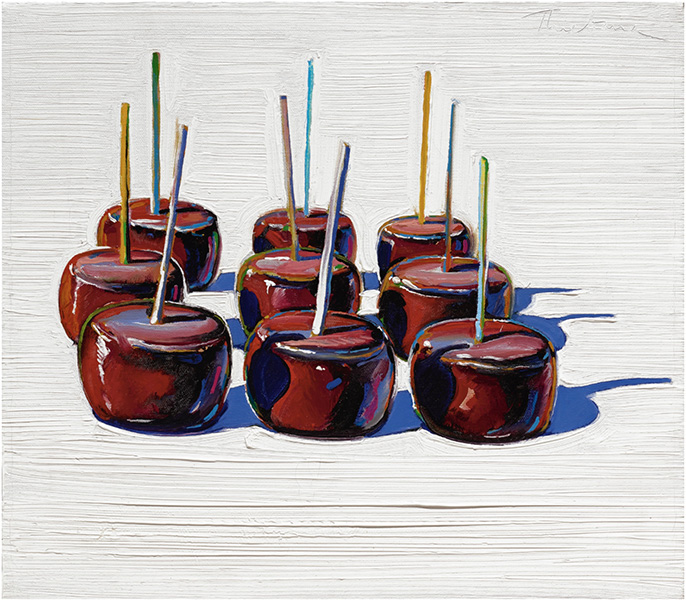 Featured image: Salvator Mundi by Leonardo da Vinci at Christie's via fortune.com.