In what could be perceived as the first step towards a different art fair reality for smaller galleries, Art Basel announced is new booth pricing structure set to come in place in 2019.
The move came only a few months after gallerist David Zwirner proposed a "tax" for bigger galleries at the New York Times art conference in Berlin in April, which then prompted talks about the costs of participating in art fairs for small and mid-sized galleries.
Could this mark the beginning of a meaningful change?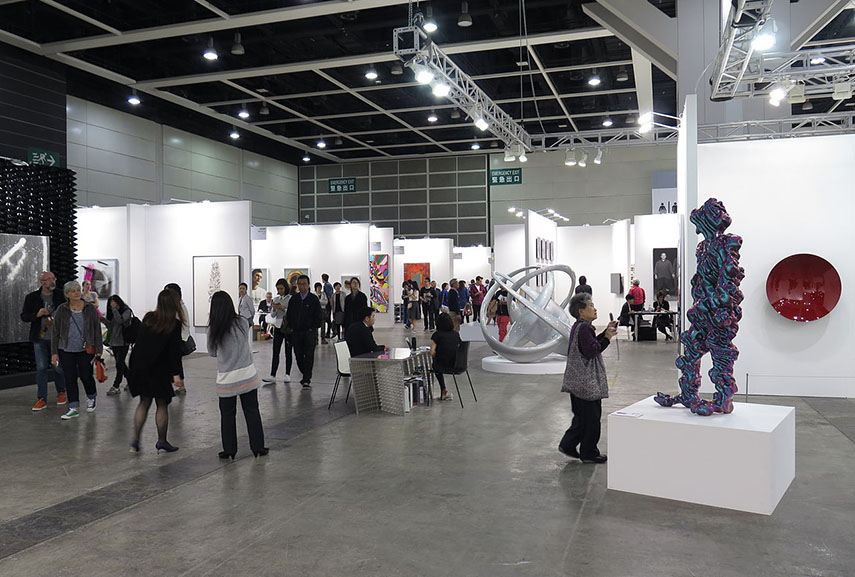 Art Basel's New Sliding Scale for Booth Pricing 2019
The newly announced change in pricing will be introduced at the 2019 Art Basel in Basel, at which smaller galleries will pay 8% less money for their booth, while the larger ones will, in turn, spend 9% more money on it. Of course, the old rule of paying more for each additional square meter remains.
When we translate these numbers to money, it means that the smallest galleries will pay CHF 760 ($783) per square meter, while for the largest galleries, that price will be CHF 905 ($933) in the central, Galleries section. Furthermore, the section's newcomers will also receive an additional 20% off their square-meter price in their first year, and 10% in the following.
But that's not the only section that comes to offer a different price list. Art Basel's Statements, for example, which is dedicated to solo projects for emerging artists, will drop from CHF 12,000 ($12,385) to CHF 10,000 ($10,320). In order to have a stand in the Feature section, which presents curated projects from established/historical artists, galleries will now pay CHF 20,000 ($20,640) instead of CHF 25,000 ($25,800).
Art Basel has also decided not to go through with its 5% annual increase on booth prices for now, which was to account for rising expenses and high spending on the fair development. It would seem that the new sliding scale took this in consideration already, so the only thing that remains is for us to see whether the strategy will check out.
Impressions of Art Basel in Basel 2018

A Step Forward (?)
According to Art Basel, a similar pricing model will be introduced to the fair's other two branches, Miami Beach and Hong Kong, in 2019 and 2020 respectively. Although other costs that the galleries encounter, such as shipping and staffing, are not a part of the new arrangement, some say this will also be addressed in the future.
Art Basel's decision seems to have been welcomed by the big galleries, yet it is clear that the problems small and mid-size spaces will still have at fairs will remain. Nevertheless, many agree that this is an important step in the right direction and that other bigger fairs are likely to follow and introduce something similar in the near future.
Featured image: STPI's booth at Art Basel Miami Beach 2014, via Wikimedia Commons.