Mary Boone Gallery will be representing 29 artists at this year's Art Basel Miami. Amongst such renowned artists like Ai Weiwei, Ross Bleckner or Barbara Kruger our special interest lies on one Brian Donnelly, the man behind KAWS. The New York based gallery will be exhibiting the wood sculpture 'Along The Way'. The Kaws sculpture is sure to be one of the Galleries highlight pieces. In context with the Art Basel Miami presentation of KAWS the gallery is also hosting a KAWS solo exhibition at their New York gallery space at 541 West 24 Street. Visit Marry Boone Gallery in the Galleries Exhibition Sector at the Art Basel Miami.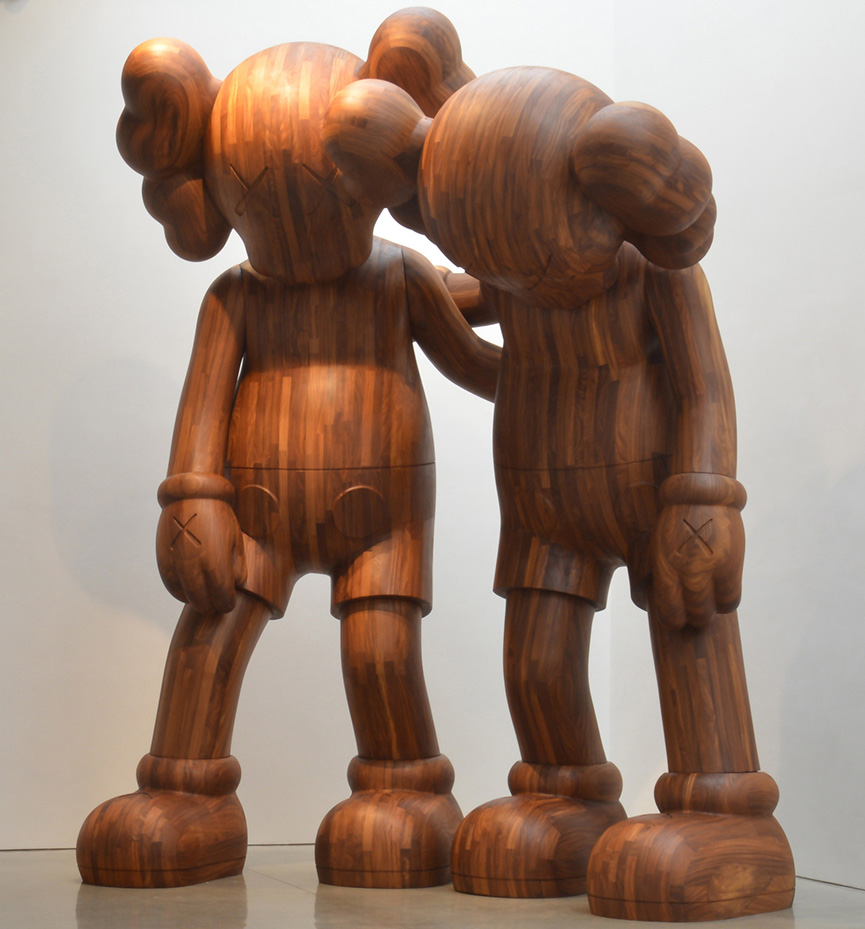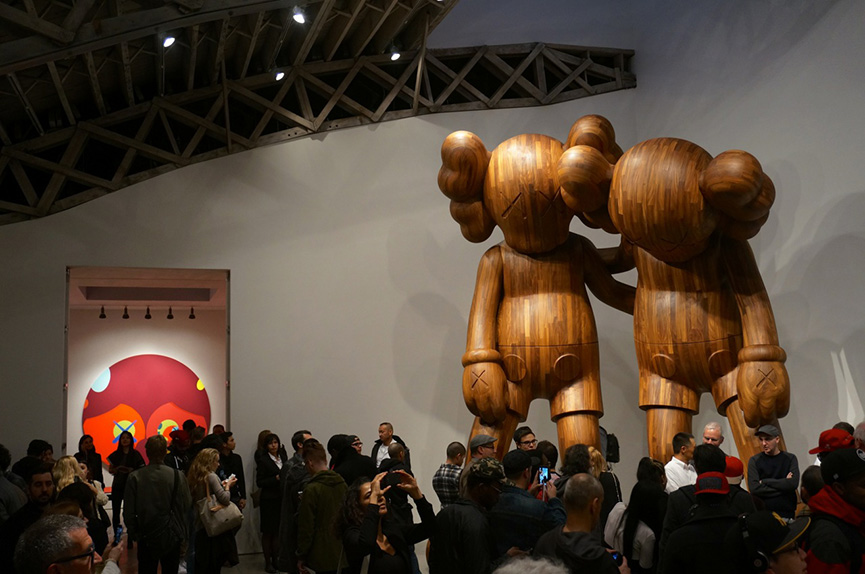 Mary Boone Gallery - Contact
745 Fifth Avenue
New York, NY 10151
USA
Mary Boone Gallery – History
Mary Boone Gallery was founded in New York in 1977. The first Gallery was a small ground floor space at the renowned Soho address 420 West Broadway. From the outset, the Gallery was committed to showing the work of innovative young artists. By the early 1980s, two artists who started with the Gallery—David Salle and Julian Schnabel—had attained international recognition. Other prominent New York-based artists under Gallery representation during this period include Richard Artschwager, Jean Michel Basquiat, Ross Bleckner, Eric Fischl, Barbara Kruger, Brice Marden, and Richard Tuttle. Many of the most significant international artists also had solo exhibitions at the Gallery during the 1980s: Georg Baselitz, James Lee Byars, Francesco Clemente, Jorg Immendorff, Anselm Kiefer, Jannis Kounellis, Malcolm Morley, Sigmar Polke. The Gallery in this manner functions as a Kunsthalle or project space, stimulating observation and discourse. In addition to artists long-associated with the Gallery – Ross Bleckner, Francesco Clemente, Eric Fischl, Barbara Kruger, David Salle – the gallery now represents established artists such as Barry Le Va and Keith Sonnier alongside intriguing new artists like Pierre Bismuth, Patty Chang, Chie Fueki, Luis Gispert, Hilary Harkness, Jacob Hashimoto, and Aleksandra Mir. Mary Boone Gallery is actively involved in the secondary market of artists important to its history, including Jean Michel Basquiat, Jeff Koons, Brice Marden, and Julian Schnabel.
Retrieved from: Mary Boone Gallery
Pictures retrieved from: Art Basel Miami & Arrested Motion