What Art Basel Miami Beach represents is a unique blend of parties, art-buying, business and socializing, all mixed together into a very enjoyable and spectacular event. Trend setters, celebrities, millionaires and the world's art elite gather in the sunny Miami Beach to attend the grand parties, and also to do some serious art-buying. Even though the circling rumors say that much of the art has already been presold and most of the guests and collectors come for the parties, that is not quite true. A lot of the long-time dealers claim they achieve their best results right at Art Basel Miami Beach and most of them rely on the garnered reputation to do the work for them. Some dealers even make a point of not selling any work in advance, looking forward to seeing some surprises at the actual fair. After the opening day, many dealers were pleasantly surprised, reports of strong sales and a successful start for primary market works priced under $1 million came as a delight for the participating members. Usually, many art dealers simply opt out from the overwhelming array of parties, after all, they're there to do business and make good sales, which is one of the reasons why the famous fair is growing to be one of the top art events in the world. Have a look at our guide to the 14th edition of the world's biggest art fair in Miami Beach.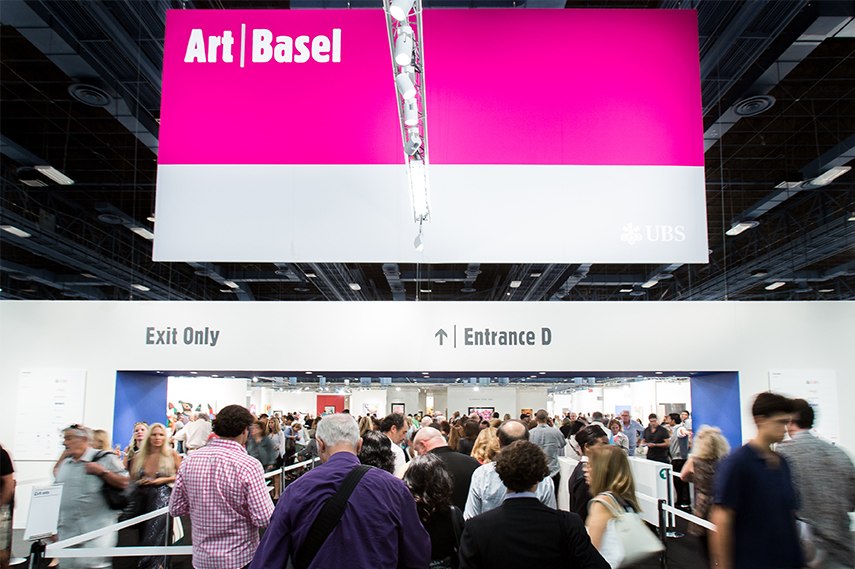 The Art of Buying Art
One of the things which make Art Basel Miami Beach different from all the other high-stakes auctions and events is that it provides all the collectors and buyers with an opportunity to catch fresh art trends and discover new up-and-coming artists. Art Basel fully shapes the city's character to an art center of the world, and Miami Beach becomes a mecca for amazing modern and contemporary art. Now, when it comes to the actual buying of art, some say it is a process you must be very familiar with, well-informed about, and never reckless.
Numerous advice and strategies circle around the fair, but according to Robert Fontaine of the Robert Fontaine Gallery Miami, there are no rules in art. Fontaine further explained that people come to Art Basel to be surprised, to discover things they haven't seen, or learn more about the ones they already know. He pointed out to a certain level of spontaneity, referring to the many fairs available where you can't see it all, and said that sometimes no plan is a plan. Oftentimes you simply have to take the leap and make the purchase because patience, focused looking and "going back for another look" may be luxuries you can't afford at Art Basel Miami. As one of the private art dealers described the event, it's like one-stop shopping, the mall experience… where you have fashion, parties, business and fun all wrapped up in one.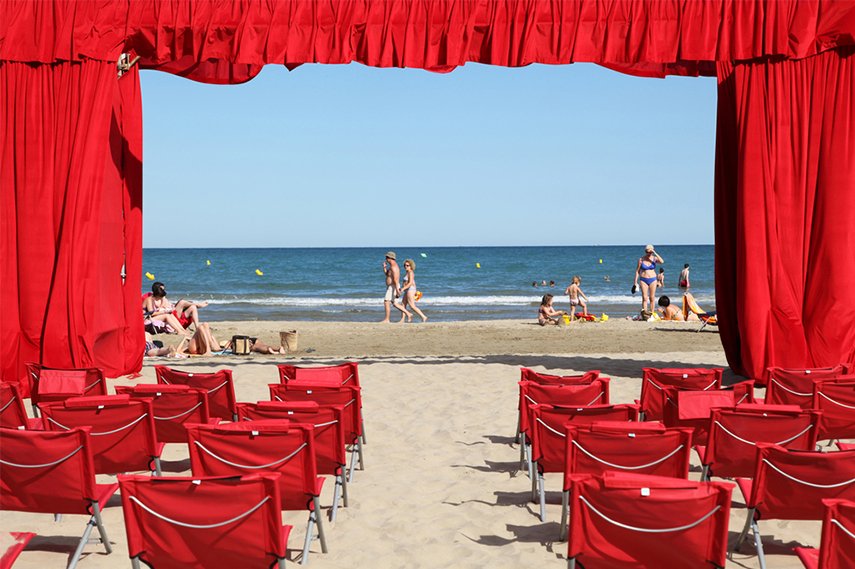 Artists to Keep an Eye on at Art Basel Miami Beach 2015
When it comes to discovering new up-and-coming artists and latest art trends, Art Basel Miami Beach really shines through with an eclectic array of amazing talents. So many represented artists are more than worth mentioning and following, but we'll try to bring up a few names you should definitely look out for. Recently, we've compiled a list of ten booths you have to visit at the fair, and since the focus of the fair is on Latin American creators, here we'll mention a few artists whom you should check out.
Roberto Huarcaya is a Peruvian artist who takes inspiration from his native land to produce amazing photography of the Amazon forests in southeastern Peru. What makes him stand out is the unusual technique he uses, called photogram, which was invented in the 1800s. It takes a lot of patience and time-consuming work for him to translate the image from the wild to the paper, making his artwork appear surreal and quite unique. With photography market being bigger than ever, Huarcaya's work will surely find its way to an eager collector.
Cuban-American painter Kiki Valdes may not be your first choice at the fair, because he is considered to create art for the anti-Basel crowd. His paintings often contain cartoon-like characters and are known to shun the typical art world conventions of what makes art worth buying. Then again, Art Basel is known for setting new trends and forming fresh values…
Coming from Spain, Almudena Lobera will present an unorthodox work designed for the inauguration of the new Faena Miami Beach hotel. The innovative artist will create a theatrical backdrop of Miami's iconic shoreline, all with red curtain and rows of seat right there on the sandy beach behind the Faena. Even though she is only 31 years old, Lobera has already managed to accumulate recognition with exhibitions across Europe and Latin America.
Another example of this year's trend, which is the pioneering female artists, would be the Miami born and raised, Cristina Lei Rodriguez. As part of the Rubell Family Collection's highly anticipated exhibition No Man's Land (which includes works by 100 female artists the Rubells have collected over the years), Cristina Lei Rodriguez is the only Latin American artist featured. The Miami-based artist will present a solo show, a site-specific installation, and participate in a group show of local artists. So keep an eye out for this very busy and dedicated emerging artist.
All images used for illustrative purposes only