The 17th Edition of Art Basel Miami Beach opened its doors to the public at the newly renovated Miami Beach Convention Center. Rid of its construction woes, guests will now find easy access from both the west and east sides; convenient valet parking; plus enjoy the expansive lobby space filled with natural light.
At the press conference, Noah Horowitz, Director Americas said that Art Basel Miami Beach expects guests from over seventy countries and 250 cultural institutions and museums from around the world. Past fairs have attracted over 82,000 visitors over the course of five days.
This year, the fair has 268 galleries from 35 countries of which 29 are entirely new to the show. Horowitz expressed pleasure in seeing the strength continue of Latin America in the halls, as well as a lot of new galleries from the US. He made special mention of David Castillo Gallery which is the first gallery from Miami vetted into the exclusive Galleries Sector in over a decade.
Marc Spiegler, Global Director calls Art Basel Miami Beach the crossroads of the creative class of the Americas. He remarks:
This week, Miami Beach hosts pivotal players from the world of design, architecture, fashion, tech, music and film. And let's be clear, they are not coming here to socialize. The people who come here are the people from those industries who are involved in every art.
Johan Jervoe, Group Chief Marketing Officer, UBS further comments:
The group of US base of art collectors are highly engaged, highly active and are actively looking to add to their collection. One of the things that I thought was interesting, as we went through the findings, is that we now have about 65% using social media to follow, post their favorite artists as well as collectors and museums; but also, as a way to find art and to exchange opinion. This technological change that is now changing the economy so widely, is now also having somewhat a way into the art world.
This finding was evident at the private preview where scores of VIP's not only engaged with gallerists, but took notes on and photos with their phone.
Here are some fair highlights.
Art Basel Miami Beach 2018
Galleries
Victoria Miro (Booth H7) shows works by Doug Aitken, Njideka Akunyili Crosby, Milton Avery, Ilse D'Hollander, Yayoi Kusama, Alice Neel, Jorge Pardo, Tal R, Do Ho Suh, Sarah Sze, and Adriana Varejão.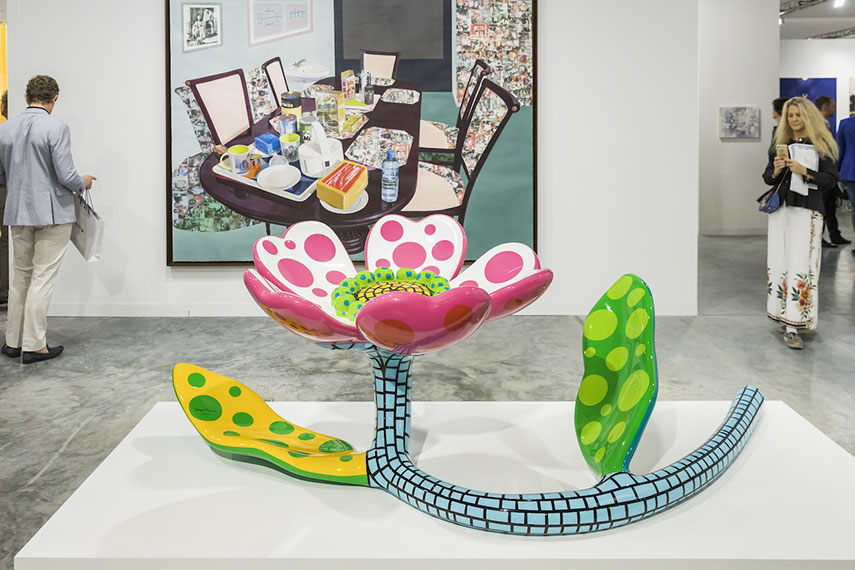 Magazzino (Booth H5) exhibits works by Massimo Bartolini, Elisabetta Benassi, Pedro Cabrita Reis, Mircea Cantor, Guillermo Galindo, Fiamma Montezemolo, Alessandro Piangiamore, Namsal Siedlecki, and Yan Xing.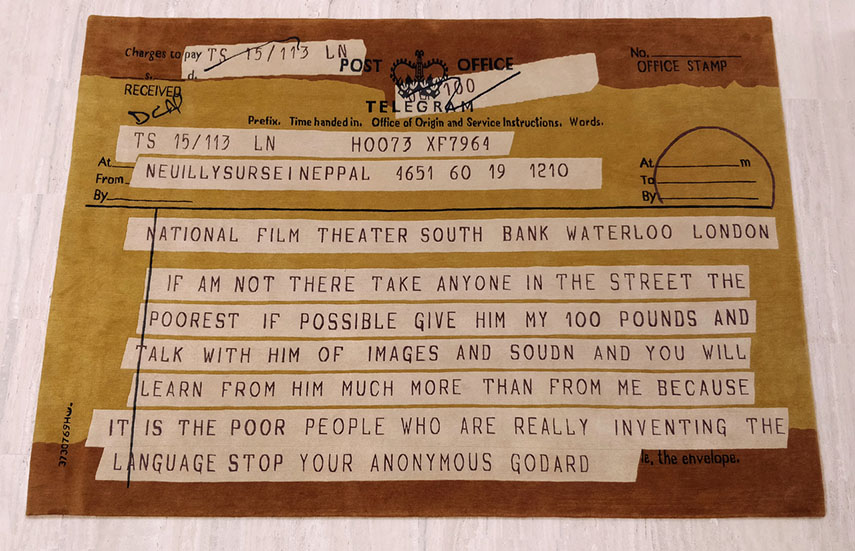 Templon (Booth D2) presents a survey of sculptures by George Segal.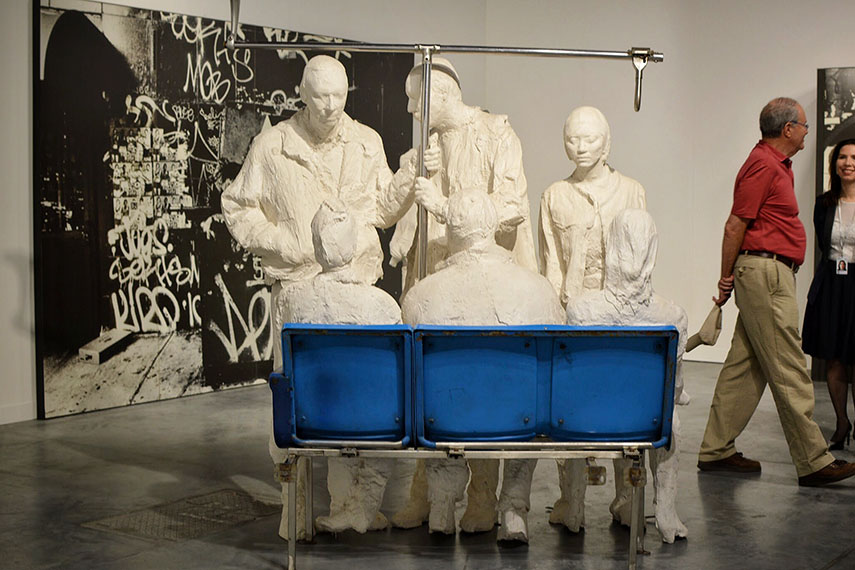 Kabinett
Kavi Gupta (Booth A17) focuses on presenting exhibitions of international emerging and mid-career artists in all media. The gallery is presenting new and historic works by founding members Gerald Williams, Jae Jarrell, Wadsworth Jarrell, and Sherman Beck. In addition, the booth features works by Young-Il Ahn, Beverly Fishman, Glenn Kaino, Jessica Stockholder, Richard Hunt, Jeffrey Gibson, Manish Nai, Firelei Báez, Michael Joo, Tony Tassett, Alfred Conteh, Claire Rojas, Scott Reeder, Inka Essenhigh, Patrick Chamberlain, Irena Haiduk, Claire Sherman, José Lerma, Roxy Paine, Angel Otero, and Manuel Mathieu.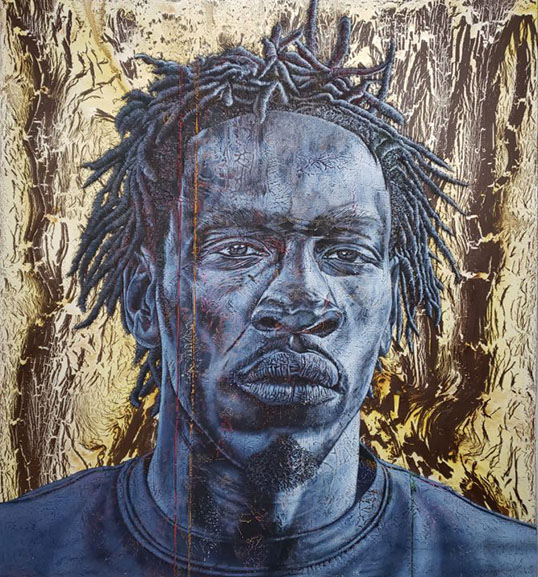 Edition
Gemini G.E.L., (Booth B8) is an artists' workshop/gallery and publisher of limited-edition fine art prints and sculptures. On view are works by John Baldessari, Richard Serra, Bruce Nauman, Richard Tuttle, David Hockney, Claes Oldenberg, David Hockney, Roy Lichtenstein, Analia Saban, and Ellsworth Kelly.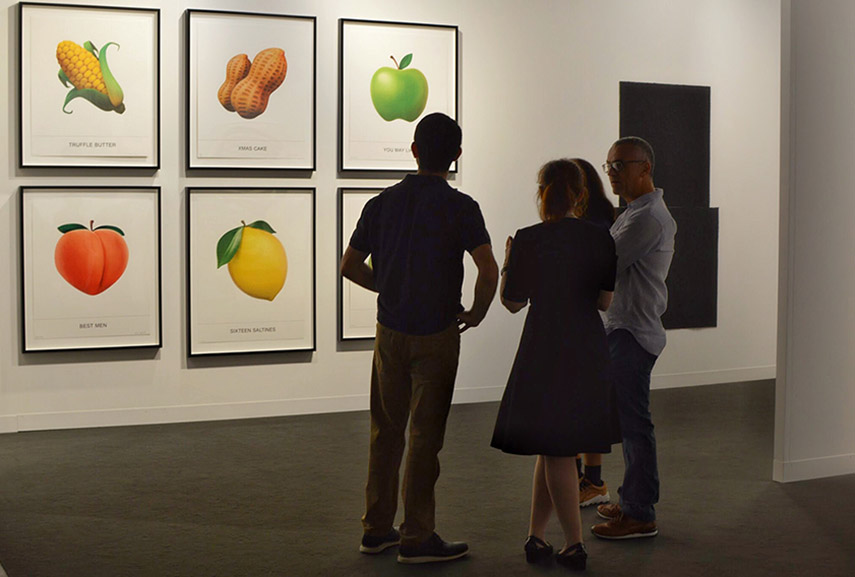 Positions
Antenna Space, Shanghai Shi Positions (Booth P4): Artist, Wang Shang presents three works of different mediums all relate to gems. Wang Shang's work for Positions further examines the corundum of belief and human value in relation to their origin in the illogical natural history.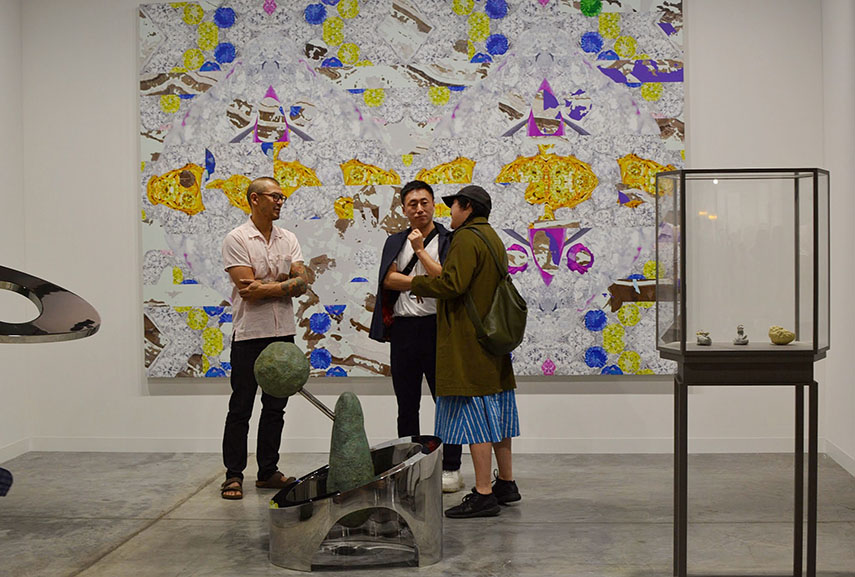 Nova
GRIMM (Booth N26) presents ¡Kachkaniraqkun! / ¡Somos aún! / ¡We are, still!. Claudia Martínez Garay's work combines standing murals, geometric forms, and ceramic works to reflect on the idea of sacrifice, invoking a strong identification with indigenous cultures.
Featured image: Art Basel Miami Beach 2018, General View. © Art Basel