Having your booth at one of the art fairs is one of the best ways to make your entrance into the art market. Whether you are an emerging artist, art dealer or a gallerist, art fairs can be a great opportunity to display and sell your work, establish new professional connections and get your art directly in front of collectors. But this is a troublesome experience if you are taking part in art fairs or festivals for the first time. For newcomers, there are several crucial things they need to know before they get involved. The prime goal for every artist and gallerist is to sell their work of course, but in a long run art fairs and festivals should be seen as the events that can open your door to the prestigious art market. The art fair season is coming, and there are some basic tips for setting up your art booth, making it more appealing to customers and presenting your art in a memorable way.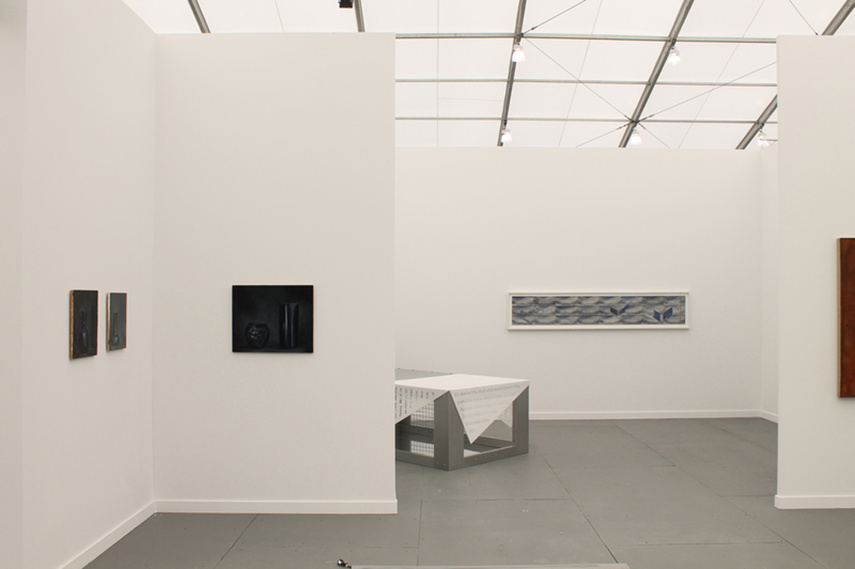 Tips for Art Booth Design – Display Your Art in a Best Possible Way
Once you are admitted to the exposition and got your very own booth, you need to think about the best way of customizing it, and making it attractive to visitors. The basic thing you need to keep in mind at all times is that you are not only an artist but also a merchant. Your primary goal is to present the work to collectors and the future owners, and not only to art enthusiasts. What any potential buyer will want to know is the price of the artwork, and details such as measurements and techniques. These information should be apparent and clear, preferably found on a label next to your work. Visitors of your booth can walk around, find a piece they're interested in on their own, and you can provide them with additional details if they show particular interest in one of your works. Further on, design for your booth is very important and it depends on the type of the works you're showcasing whether it's photographs, paintings or sculptures. In any case, your booth design should be customer-friendly and here is where some tips might help.
Think Space !
When exhibiting in a booth you are working with limited space and resources, a notion many find difficult if they're used to displaying their works at galleries and in studios. As you already know, any collector interested in a purchase would like to imagine how a particular piece you're offering would look on his wall, and he will need enough room to view the piece from different angles. If your booth is overcrowded with artworks you are most likely going to chase away all potential buyers, as you are not leaving them space to focus on a particular piece they're interested in. So plan your space well and you will avoid making mistakes! Don't exhibit everything you've got but a selection of your finest works and be sure that those fascinated by your artistry will find a way to reach you later.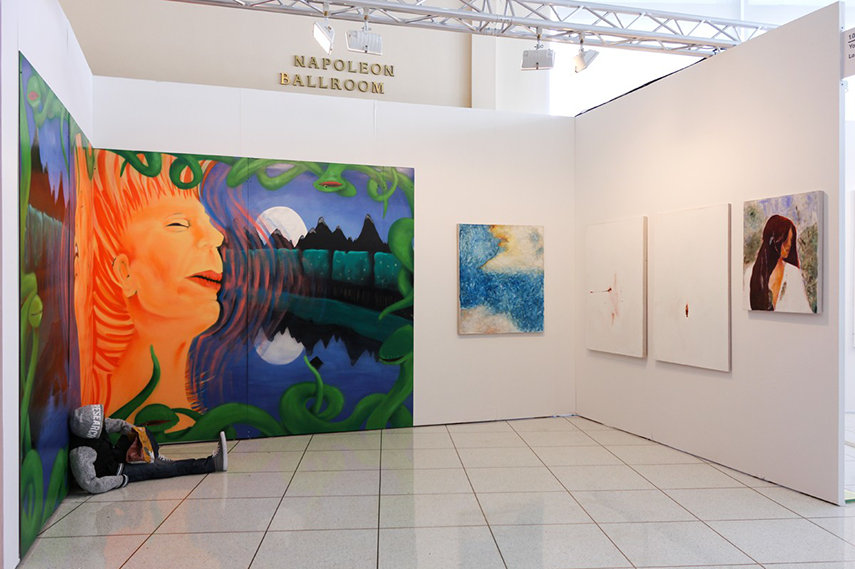 Helpful Tips for Artists and Gallery Owners: Creating a Visually Appealing Booth for Art Festivals
Unlike craft fairs and festivals, fine art fairs are usually not happening outdoors and you don't need to build your own booth from scratch as they are already set up for you and ready to use. White cube aesthetics regularly found in galleries across the world is mirrored in most of the booth designs at art fairs. For the most part, there is no compromise when it comes to the color of the "walls". But what you build on that is a matter of your choice.
What You Should and Shouldn't Do When Exhibiting at an Art Fair
Here are some tips on what you should and shouldn't do when it comes to setting up your booth. As you know, the art fairs are often crowded and there are many exhibitors offering their artworks. You don't have much time to capture the attention of passersby, so you need to have effective ways of pulling them in. That is why you should keep your works aligned at the eye level of the visitors, with your centerpiece, visible from afar. As mentioned before, you need to arrange works in a way that there is a space between them, and do not place them one above the other as many visitors are not interested in bending or twisting their neck if the pieces are placed higher than expected. If your works are on the floor, or pedestals, make sure there is plenty of room for people to walk around them.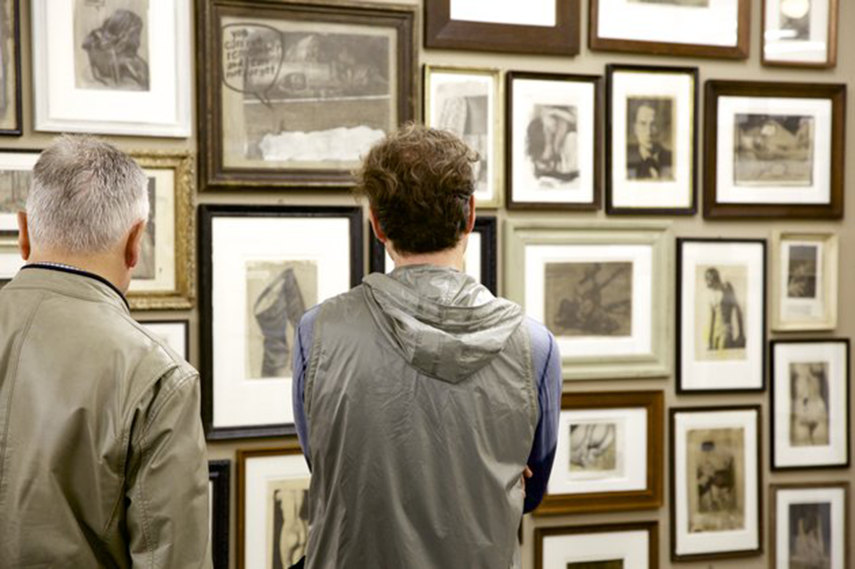 Learn From the Competition
If by any chance you find yourself in a position of sitting idly, looking across the room where the crowd is gathering at some other booth, then obviously you are doing something wrong. While preparing for the art expo, it is always good to check out how others manage their space and visit as many fairs and festivals prior to the one you're exhibiting at. And the occasional stroll around the hall might come in handy, just to see what your competition is doing, and maybe "borrow" some ideas from them. If they are friendly, you might get a couple of tips.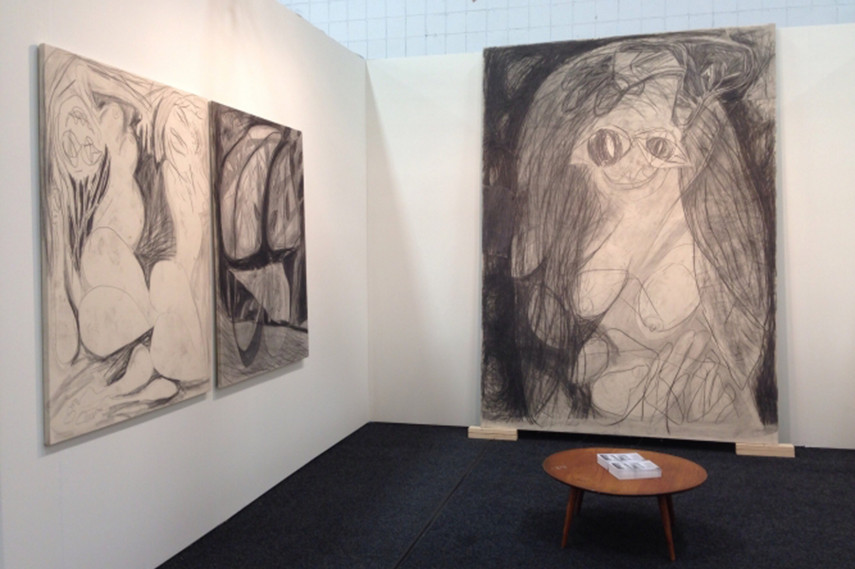 Attracting Visitors to Your Booth and Making Connections
Your art booth must be visually appealing in order to attract collectors, but there are also other things to be considered when it comes to presenting and selling your art. And it has to do more with your social skills than the look of your booth, which I'm sure looks great by now if you haven't skipped previous paragraphs. Social interaction and pleasant approach to visitors can be the crucial thing when it comes to art fairs. You need to make them feel welcome in order to make them stay longer. You should prepare statements about the work you've done or the one you are selling and be suggestive about it. Art fairs are the great opportunity to make connections, so while you are selling your art you might as well do some networking and share contacts with collectors, or initiate collaborations with your fellow artists or gallerists. The season of art fairs is approaching, and we wish you do best of luck for your first art booth set up.
Sign up for My Widewalls and don't miss our reports on the forthcoming art fairs and events. It is free of charge!
All images used for illustrative purposes.