To understand what an art broker does, it may be good to start from the testimonies of collectors who used brokers' services to acquire art pieces of interest. One of them testifies what problems he faced before he employed an art broker.  "Not being a professional in art markets, I found myself uncertain about several important aspects of artwork I was interested in acquiring, including reasonable values, price negotiations, the extent to which specific pieces were representative of artists' oeuvre, comparable transactions and value trajectories."[1] Another one explains that his art broker was "working very closely with me in the acquisition of Impressionist and Post-Impressionist art for the past four years. I have found him to be extremely diligent, knowledgeable and hard working. In that time we have worked with the very top people at the major auction houses, many of the biggest art dealers in the world and a few of the foremost historians on Impressionism."[2]
What can be taken from these examples is that an art broker helps art aficionados and collectors to make the right choices when buying art. Brokers also collaborate with collectors when they decide to sell some artworks from their collection and follow tendencies on the market. But how it all works and what are the nitty-gritty details of the brokers' trade? Well, read through to find out.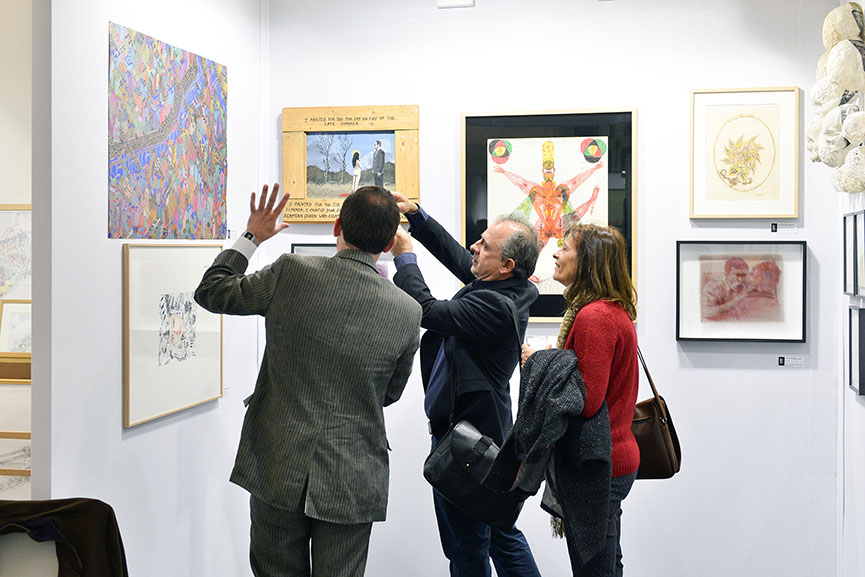 Art Broker, Art Dealer, Art Agent - Who Does What?
Before going into a detail explanation of what art brokers do, it is important to make a distinction between them, art dealers, and art agents. They are easy to confuse, especially if you are not an expert in the field of art market. Usually, art dealers are gallery owners. Their job mainly entails discovery, promotion, nurture, and advertisement of "their artists". Each gallery owner makes these decisions based on her personal taste but also the general tendencies on the market.[3] Art agents mostly come from the rows of the former gallery employees or owners. The relationship of trust between artist and agent needs to be cultivated, as agents work on their behalf in placing art commercially on the market. They can also collaborate with collectors in finding creatives who work in styles their clients are looking for. Agents facilitate selling of art and receive commission when the business is done.
Art broker may have similar function as an agent and a dealer in discovering art for clients, but the expertise expected from her surpasses those required from the previous two art workers. Brokers are usually experts in a particular field such as American modern art, Italian paintings of the 18th century, or Precisionist style. They work exclusively with collectors and help them locate the adequate pieces for their collections, or help them sell art already in their possession.
Art as an Investment
Art Broker and Art Market - A Necessary Liaison
If you are interested in investing in art, it is important to have a sound knowledge of not just art market but also of art and particular styles or artists you are interested in buying. As your investment may pay off or flop if you are not versed in all the aspects of collecting art. However, the speed of today's life may prevent you from researching these aspects, and this is where an art broker comes into play. Although what an art broker does may sound glamorous, it is actually a hard work that requires high level of skills. Art brokers, as mentioned above, need to be versed in specific period or artists they are dealing with. This is a necessity as they should be able to authenticate each piece of art the collector is interested in buying, and to advise on works that may be interesting for investment. It is not uncommon for an art broker to have multiple clients if they are interested in art from the periods the broker is expert in.
Art brokers companies today usually advertise online the services they offer to each client, which usually include - complimentary and confidential consultations, advice on trends, value and quality, global sourcing, research and authentication of art, negotiation with the sellers and bidding, administration of purchases, and art market reports. Commissions are also only charged on completed transactions. In case the client is selling art, then the package of services is somewhat different, and it includes - along with the standard consultations and advice - global contacts with private collectors, managers and auction houses, help in choosing the right method, venue and time to sell, and advice on how to maximise investment when selling. Besides the help art brokers provide in buying or selling of artworks, they can also manage your collection. This may include the services of curating, planning and budgeting, geographical reach and representation of your collection, regular appraisals for insurance, and administration of expertise and licenses.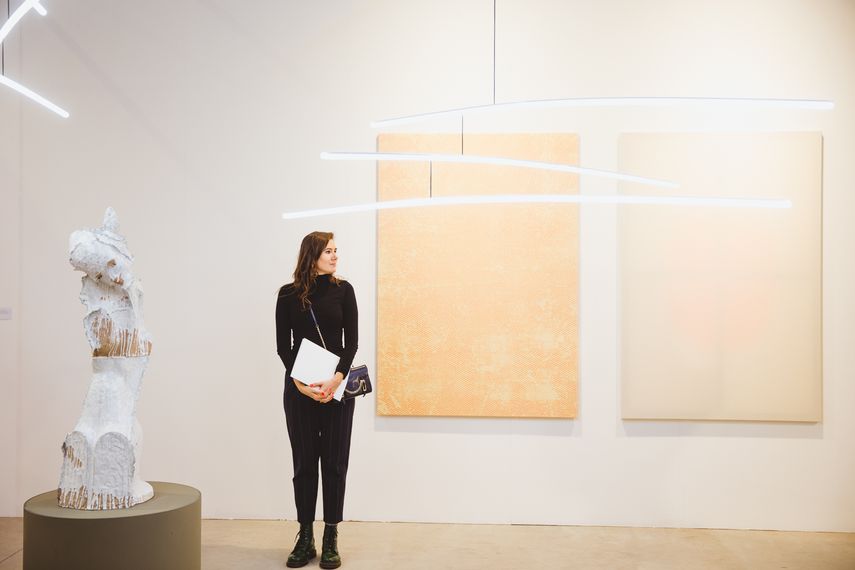 Art Brokers - The Best Friends of Collectors on the Market
As seen from the introductory remarks, art brokers pull a great deal of work in order to help collectors get what they want. This may include travels, a lot of negotiations, and consultations with buyers, sellers and various experts. Even when the purchase or sale concludes, art broker may continue to collaborate with the collectors in managing their collected art. The advice on a sound deal in art and how to promote and use art on the market may be crucial for anyone who sees art as an investment, and expects revenue from it in the future. Getting these advices from experts who follow the market tendencies, who are knowledgeable in particular art you are interested in, and who protect your interest, make art brokers your closest friends in the often ruthless ring of art sales and commissions.
References:
Anonymous,

Clients Testimonials

, fineartbrokers.com
Ibid.
Dana U., (2015),

What is the Difference Between an Art Dealer, an Art Broker, and an Art Agent?

, linkedin.com.
Featured image: Art Fair Cologne 2016, courtesy Widewalls. Images used for illustrative purposes only.