Art Brussels, one of Europe's most original and most established fairs, has managed to retain its youthful profile as a discovery fair for decades. Founded in 1968, the fair has since evolved into a must-see in the international art calendar.
Returning to Brussels this April, the fair celebrates its 50th anniversary. Once again, the city will be a focal point for collectors, gallerists and art lovers from all over the world who will have an opportunity to explore its artistic richness that has grown immensely over the years thanks to the fair.
Regarded as one of Europe's foremost discovery fairs, the fair continues to privilege solid artistic content and profile surprising artistic practices that could not be seen at other art fairs.
This year, the fair will welcome the total of 147 international galleries which will provide an opportunity for both discovery and rediscovery. To celebrate this important milestone, the fair has also prepared several artistic projects that will enrich its extensive exhibition program.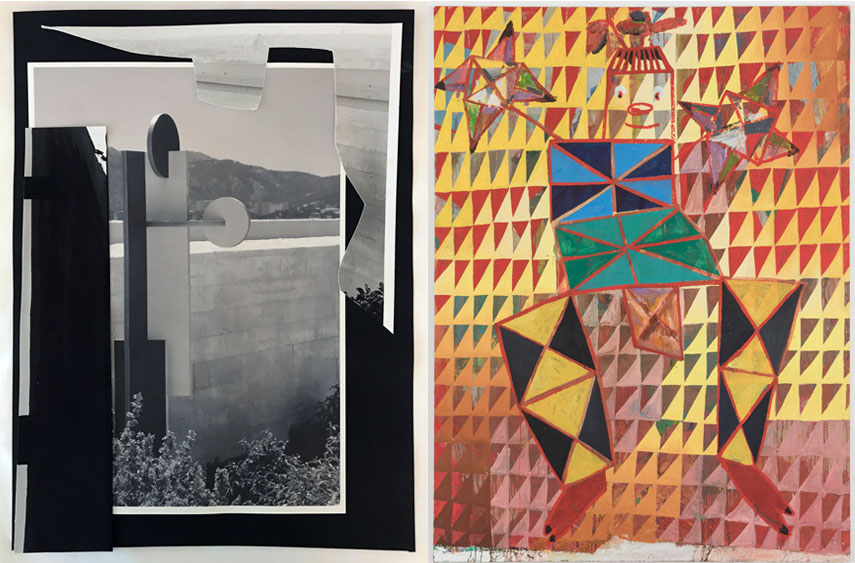 Exhibitors at Art Brussels 2018
For its 50th anniversary, Art Brussels will bring together the total of 147 galleries from 32 countries. The galleries will be presented in three section, 33 in DISCOVERY, 114 in PRIME and REDISCOVERY as well as 22 SOLO presentations. There will be a strong display of support from the key Belgian galleries as well as a high rate of returning galleries, a total number of 111. On the other hand, the fair will welcome 33 newcomers.
Some of the highlights of the PRIME section, where the focus is on established artists from modern to contemporary, are AYE from Beijing, Blain|Southern from London and Berlin, Galleria Continua from San Gimignano and Beijing, Les Moulins and Havana, Thomas Fischer from Berlin, Gana Art from Seoul and Busan, Kalfayan from Athens and Thessaloniki, Martos Gallery from New York; Anne Mosseri-Marlio from Basel, Tatjana Pieters from Ghent, pop/off/art gallery from Moscow, Sage from Paris, and 10 Chancery Lane Gallery from Hong Kong, among others.
Among galleries presented in the DISCOVERY section, that features recently created work from artists that are not yet known in the Western European art scene, are Allen from Paris, with Colin Snapp and Emmanuel Van der Meulen; Derouillon from Paris, with Przemek Pyszczek; Dürst Britt & Mayhew from The Hague, with Lennart Lahuis; Francisco Fino from Lisbon, with Karlos Gil; The Hole from New-York, with Morgan Blair, Jonathan Chapline and Anne Vieux; and Levy.Delval from Brussels, with Alfredo Aceto, Martin Belou and Mohamed Namou; among others.
The list of artists presented in the SOLO section, that will be spread out throughout the fair, includes Alice Anderson, presented by La Patinoire Royale / Galerie Valérie Bach from Brussels, duo artists Florian Pugnaire and David Raffin, presented by Ceysson & Bénétière from Paris, Luxembourg, Saint-Étienne and New York, Daniel Firman, presented by Choi&Lager from Cologne, Stelios Karamanolis, presented by Flatland from Amsterdam and Alex Chaves, presented by Martos Gallery from New York, among others.
Four galleries will dedicate their booth to a REDISCOVERY presentation dedicated to art from 1917 to 1987 and living or deceased artists that are under-recognised, under-estimated or forgotten. The selection includes Darío Villalba, presented by Luis Adelantado from Valencia, Jaime Davidovich, Carlos Ginzburg and Osvaldo Romberg, presented by Henrique Faria Fine Art from New York, Evelyne Axell, Jacques Verduyn and Pol Mara, presented by Antoine Laurentin from Paris and Brussels and Ida Barbarigo, presented by Axel Vervoordt from Wijnegem and Hong Kong.
The List of Exhibitors
The Artistic Projects
As part of its 50th-anniversary celebration, Art Brussels has prepared several artistic projects that are illustrative of the fair's integration with the Belgian artistic scene.
In collaboration with the High Institute for Fine Arts in Ghent, the fair will present the exhibition Mystic Properties under the lead of esteemed curator Elena Sorokina that will include works by HISK alumni and (future) friends. The point of departure for the project is the Ghent Altarpiece by Jan and Hubertus Van Eyck, also known as The Adoration of the Mystic Lamb, considered one of the most important paintings of the Western canon. Taking a vertiginous perspective on the historical shifts in the altarpiece's status in mind, the exhibition will explore histories of possession and temporalities of belonging, displacement and recovery, as well as the paradoxes of owning and exhibiting art in the present day. The exhibition will be accompanied by a series of public events.
The fair has also commissioned artist Philippine Hoegen for an original film entitled Crossed Wires, which explores the internationally recognized distinctiveness of the vibrant Brussels art scene, from 1968 until today. Through a series of conversations between people are deeply immersed int he contemporary art environment, the film will provide insight into its development and complexity, focusing in particular but not exclusively on the Belgium capital.
In collaboration with Belfius Wealth Management, the principal partner of the fair, Art Brussels will also present the exhibition Inspiring / Inspired: Women in the Belfius Art Collection that takes women as a starting point, both on the canvas and in front of the easel. On display in the Belfius Lounge, the exhibition will present works by female artists such as Lili Dujourie, Marthe Wéry, Berlinde De Bruyckere and Anne-Mie Van Kerckhoven, as well as their male counterparts, including Michaël Borremans, Paul Delvaux, Rik Wouters and Luc Tuymans.
The Location
Practical Information
Art Brussels 2018 will take place at Tour & Taxis in Brussels from April 19th until April 22nd, 2018. The Preview, by invitation only, will take place on Thursday 19th, from 5 to 10 p.m.
The doors of the fair will be open to the public from 11 a.m. to 7 p.m. from Friday until Sunday.
The price of the Day Ticket will be 16€ (≈$19.5), the price for the students will be 10€ (≈$12.5), while the price for the Vernissage will be 50€ (≈$61.5). If you buy tickets online, prices will be reduced by 20%. On Friday 20th April, students will have a free access on presentation of their student card.
For more information, visit the official website of the fair.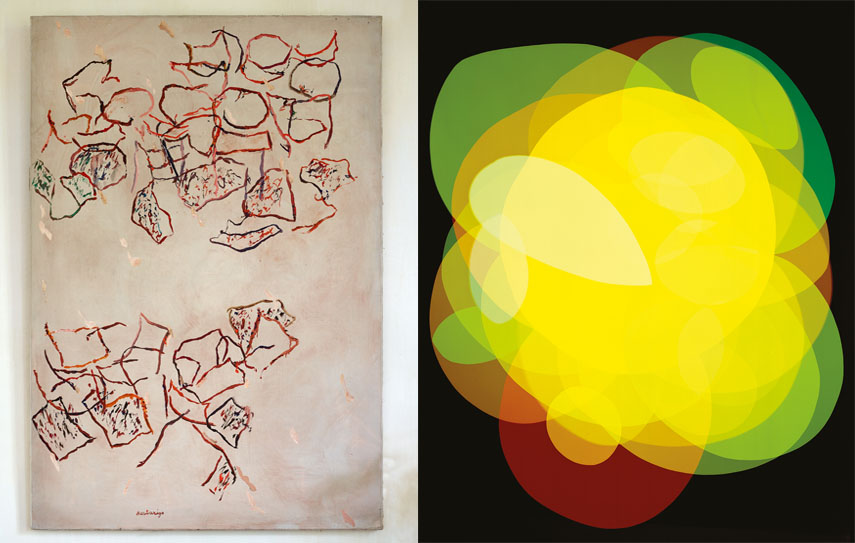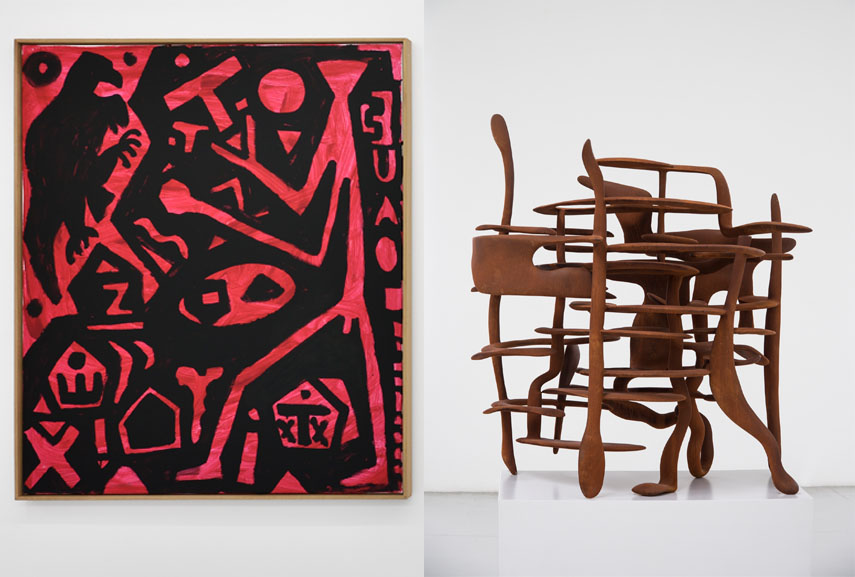 Featured images: Art Brussels 2017, General View. Copyright David Plas; Daido Moriyama - Sardine, Shibaya-ku, Tokyo, 1990. Gelatin silver print, 39 x 58 cm. Copyright Daido Moriyama and SAGE Paris; Alighiero Boetti - Untitled, 1968. Camouflage canvas on plywood, 21 x 29.5 cm. Courtesy Repetto Gallery. All images courtesy Art Brussels.