In the world of art, a commission is an act of requesting the creation of a unique piece(s) directly from an artist of your choice. Regardless of whether you are a casual collector or a curator of a gallery looking to make a break, art commissions are a great way of obtaining new works that will enhance your collection. Furthermore, the piece you receive will be completely one of a kind, which is vital to all sorts of collections. The good news about art commissions is that there's always someone out there with the skills and the talent to fulfill any vision you might have. However, commissioning art isn't the same as going to a store - in fact, it's a deceptively simple process that has a lot more variables than you may expect. That's why we've assembled a little guide for both the casual collectors and owners of galleries that will go through the dos and don'ts of art commissions, giving you an upper hand when the time to directly order a piece from a contemporary artist comes.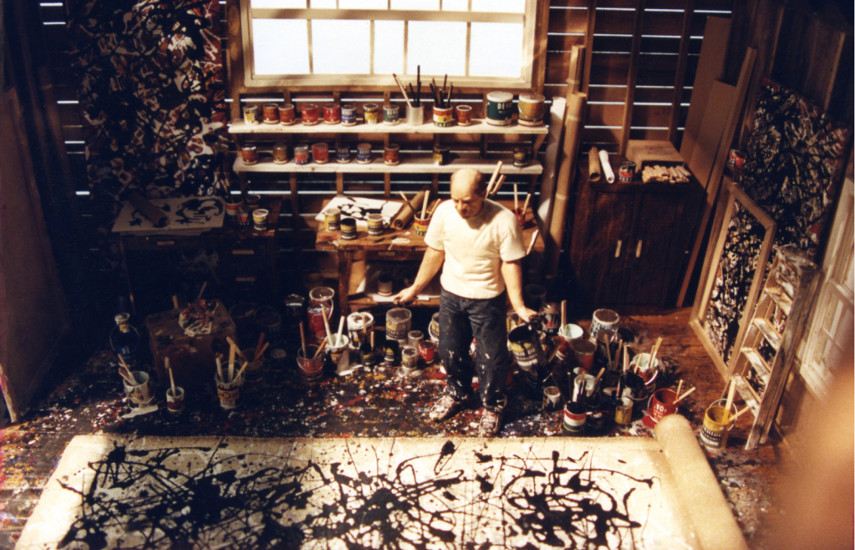 The History of Art Commissions
Although greatly transformed due to the invention of the Internet, the process of commissioning art is actually far from a novelty. Throughout history, it has been common for leaders and governments of all types to commission public art as a means of demonstrating power and wealth. The best example of a commission from ancient times is the Roman Colosseum, commissioned by Emperor Vespasian. Functioning on the "big political figure-anonymous artist" relation for centuries, the principle of commissioning art evolved significantly during the Renaissance. As visual art flourished in the cities of the Apennine Peninsula, Italian artists were receiving patronage from wealthy merchants and government officials that were ordering their works on a regular basis. Leonardo da Vinci himself received countless commissions, such as the Virgin of the Rocks for the Church of San Francisco Grande, Last Supper for the monastery church of Santa Maria delle Grazie or the Gran Cavallo at Sforza Castle. Another example is the Sistine Chapel ceiling at the Vatican, painted by Michelangelo and commissioned by Pope Julius II.
Today, art commissions are at an interesting concept as literally anyone is capable of ordering a work of art of any scale. The amount of available artists is also at an all-time high. Old-school commissions, if we may call them as such, still exist - a great example is Famine (1997), a series of sculptures by Rowan Gillespie depicting victims of the Great Famine, commissioned by Norma Smurfit and donated to the city of Dublin. However, as the Internet took its toll on the world, ordering art has become an everyday procedure available to literally anyone that might be interested. And with the change of how commissions work, the rules changed as well.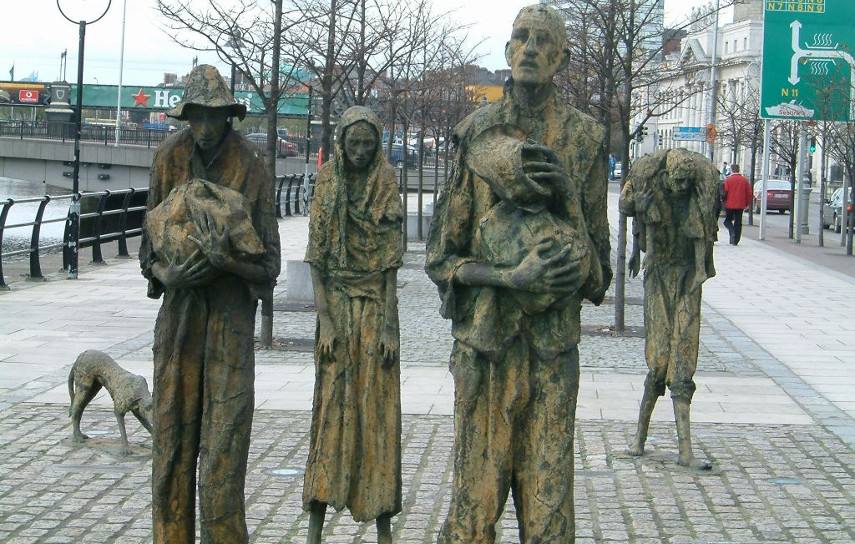 Some Practical Advice and Rules Before You Commission Anything
Regardless of whether you are a private collector or someone expanding a gallery's portfolio, the natural place to start looking for artists is the Internet as there are tons of places to find them online. And here lies your first problem - the sheer amount of artists out there. For any type of art you may require, there are countless individuals that will offer their services, so you must be able to narrow the field in terms of what you need. If you know the kind of medium you're interested in, look for those who specialize in that particular technique. Be certain of the style you want and look out for how your needs mesh with the artist's visual vocabulary. Narrow the field down to several choices and rank them according to who you'd prefer to hire based on nothing more than the work they've displayed online.
Once the preliminary list has been established, it's time to start researching the potential "clients". The easiest way to explore someone's portfolio is to check out official websites that will provide you with an overlook of work and frequently asked questions. See the pricing and how they feel about commissions. Needless to say, you have to be aware of your budget at this point in order to know who you can and can not afford. These things will help eliminate some options and all you need to do now is contact the person on the top of the list. Make sure that you're contacting them the right way - do not leave a comment on their Facebook page but find the email and send them an inquiry. Trust us, those of them who take art commissions will make sure you can find their official contact easily.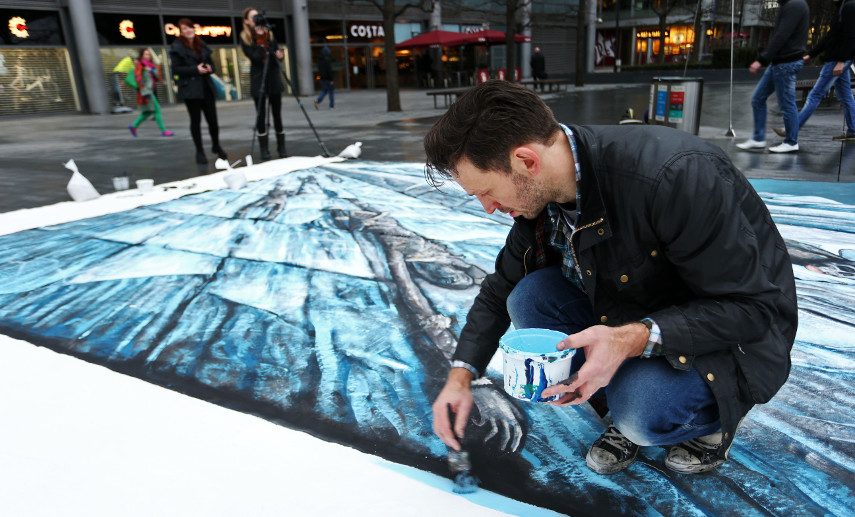 The Dos of Commissioning Art
Remember that a successful commission demands a collaboration between the artist and the collector. With that being said, we'll now go through the most important dos of what we believe, on account of happy clients, is what makes triumphant art commissions. First and foremost, you should consider preparing and signing a contract. A contract in place between you and the artist(s) should specify prices, payment terms, usage rights and a timeline. This contract may seem a bit redundant for passionate collectors, but it should really be considered as a contract precisely defines the fundamental guidelines of a commission and neither you nor the artist will want to regret[1] a lack of a contract down the road.
You must be on the same page as the artist and, by that, we mean that you should direct questions and express your wishes as clearly as possible[2]. Even if it seems nosey, you should ask about the creative process, the timeline, the artist's opinion on your vision. This will create chemistry between the two sides and that's precisely what you want. You should provide them with as many details about your piece as possible, so do not hesitate from going into the particulars. Give them examples, references and guidelines - this will help avoid confusion down the line. With that being said, communicate and have fun. Keep in touch with the artist in order to follow along on progress - this will show they you are passionate about their work and will definitely motivate them. Furthermore, you minimize the chance of something going against your wishes as you will be aware of precisely what's going on at any given time.
The Don'ts of Art Commissions
Now's the time to go through what you should avoid doing during an art commission process. The golden rule of what not to do is deceptively simple: do not presume anything beforehand. Do not presume that the artist will agree with everything you ask him to do, don't expect him to know what you believe to be trivial details, do not be certain that he or she will see your idea as a good fit with their creative principles, don't assume that terms/prices/deadlines will work themselves out. Everything, and we do mean everything, needs to be discussed and transparent. Another piece of advice is to not be vague. Research shows that being vague is the number one reason why some potentially great commissions eventually end up in the okayish column, if not worse, so make sure you precisely define what you expect. Additionally, not asking questions is always a bad idea, no matter how trivial they may seem.
Needless to say, you should avoid doing anything that may compromise your relationship with the artist. This means a polite manner is always the way to go as talented artists will easily go after someone else's commission if you make them mad for whatever reason. The final word of caution is to not lose contact with the artist. Going down a wrong track may result in big revisions, two words that sound expensive and time-consuming by mere vocalization. In order to avoid such situations, constant communication needs to be present - in fact, any artist should expect you to reach out frequently and you definitely want to check in if things have gone quiet.
References:
Lieu, C., 2015, Ask the Art Professor: How do Artists Handle Commissions?, Huffington Post [Oct 2, 2017]
Chris, A., Nov 16, 2009, How to Commission an Artist, Deviant Art [Oct 2, 2017]
Borbet, Jason T., Four Questions To Answer Before Commissioning An Artist, Forbes [October 13, 2017]
Featured images: Antony Micallef, via huffpost.com; Yue Minjun In His Studio, via pinterest.com; Art Studio, via travelandleisure.com. All images used for illustrative purposes only.