How we can measure the influence of art critics today? Perhaps the easiest answer would be to check their social media accounts, and see how many people read their words. However, this simplistic approach does not reveal much regarding the quality of their work, as numbers and the quality of one's writings are not always correlated. If we move away from social media and their influence, another option is to have a closer look at what certain critics have written, and how their written words affect the ways we see and understand art today. Some of them even engaged in writing about the art criticism itself, and its function within the complex web of contemporary art market guided by profit.
Their texts are active participants in the often arcane discourse on contemporary art, and they help us focus our attention on artworks that really deserve that name. While blogs, news articles and other mass media sources written by people coming from all walks of life contribute to the volume and variety of art criticism, the major critical texts still come from professionals in the field.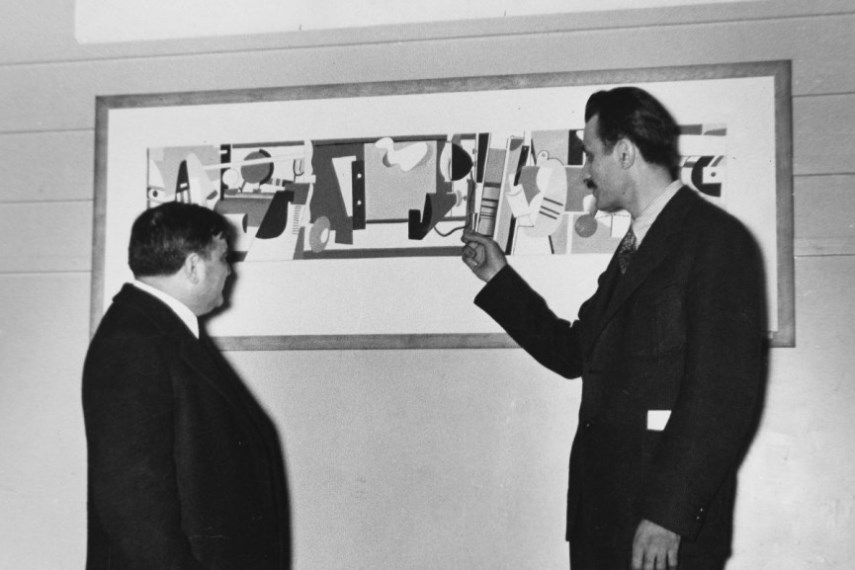 Art Critics - From Greenberg to Postmodernism
Art critics from the 20th century to the present day have always been guided by a certain set of values in their writings. Clement Greenberg is among the authors who exercised a great influence on the way abstract art is valued, but his formalist approach was later substituted by a wave of criticism that was more openly political. Feminist and Marxist analysis of art dominated 1960s and 70s, but remains also important and influential today. Postmodernism introduced a plurality of perspectives that also mark art criticism in the 21 century. Below, we selected a group of critics who are presently considered to be among the most influential in the art world.
Editors' Tip: How to Write About Contemporary Art
How to Write About Contemporary Art is the definitive guide to writing engagingly about the art of our time. Invaluable for students, arts professionals and other aspiring writers, the book first navigates readers through the key elements of style and content, from the aims and structure of a piece to its tone and language. Brimming with practical tips that range across the complete spectrum of art-writing, the second part of the book is organized around its specific forms, including academic essays; press releases and news articles; texts for auction and exhibition catalogues, gallery guides and wall labels; op-ed journalism and exhibition reviews; and writing for websites and blogs.
Featured image: Rebecca Solnit. Image via speakerpedia.com
Eleanor Heartney - Social Responsibility and the Art Critic
A New York based author Eleanor Heartney is a contributing editor for Art in America, but has also written extensively for other publications such as The New Art Examiner, Washington Post, Artnews, and the New York Times. She also authored several books, including Art and Now, Defending Complexity: Art, Politics and the New World Order, Critical Condition: American Culture at the Crossroads, and co-authored The Reckoning: Women Artists of the New Millennium.
Among her influential shorter pieces Out of the Ivory Tower: Social Responsibility and the Art Critic from 1996 stands out. Although written over two decades ago, this text, which examines the role of art critics in a situation when "cultural conservatives…reshape society into a form that greatly weakens the open exchange of ideas and the freedom of opportunity essential to a vital culture" seems more pertinent than ever.
Featured image: Eleanor Heartney. Image via news.appstate.edu
Rebecca Solnit - Defining Counter-Criticism
Coming from America, Rebecca Solnit writes on a variety of subjects, including the environment, politics, place, and art. She is also a contributing editor at Harper's Magazine. Her texts have appeared in numerous publications in print and online, and she also authored seventeen books as well as essays in numerous museum catalogues and anthologies.
In her writings on art Solnit points out that much of the contemporary commentary on art and culture is a "kind of aggression against the slipperiness of the work and the ambiguities of the artist's intent", and "a desire to make certain what is uncertain, to know what is unknowable." Instead of this form of aggressiveness she proposes an alternative in her book Men Explain Things To Me, which she names as counter-criticism.
"Counter-criticism… seeks to expand the work of art, by connecting it, opening up its meanings, inviting in the possibilities. A great work of criticism can liberate a work of art, to be seen fully, to remain alive, to engage in a conversation that will not ever end but will instead keep feeding the imagination. Not against interpretation, but against confinement, against the killing of the spirit. Such criticism is itself great art."
Featured image: Rebecca Solnit. Image via speakerpedia.com
Roberta Smith - Trying to Know Art
Roberta Smith is an American lecturer on contemporary art and an art critic for the New York Times. She writes about visual arts in general, including decorative arts, design, architecture, and popular and outsider art. She has written numerous essays for monographs and catalogues on contemporary artists as well. In 2003 she was awarded with Frank Jewett Mather Award for Art Criticism by College Art Association.
"Everything around you can be analyzed in terms of its visual presence…the great thing about art is that there's more than you can ever know about, you can't learn it all. And you're lucky if you get to spend your lifetime trying to."

Featured image: Roberta Smith. Image via arttable.org
Lucy Lippard - Writing About Art that Raises Consciousness
Lucy Lippard is internationally acclaimed art critic, curator, activist and writer, who is among the first authors who wrote about dematerialization of an artwork in conceptual art. She is also an active feminist who explored feminist art in her work, and has written over 20 books on contemporary art. Among the texts she wrote are criticism for are Z Magazine, The Village Voice, In These Times, and Art in America.
"I always say art can't change the world, but it can be a very strong ally for unconventional ways of looking at the world. Effectiveness is usually consciousness rising. [Art] raises people's consciousness about the issues, and about what capitalism is doing to all of us."

Featured image: Lucy Lippard. Image via veralistcenter.org
Rosalind E. Krauss - Critiquing Visual Culture
Rosalind E. Krauss works at Columbia University and is known for her works on 20th century painting, sculpture and photography. Since 1965 she has published regularly in Artforum, Art in America and Art International. She also worked as an associate editor of Artforum, and has been an editor of October, a journal of contemporary arts criticism and theory she co-founded in 1976. She wrote about Jackson Pollock and has recently come into focus for her strong opposition to the formation of visual studies and visual culture as a new discipline.
"I have certainly participated and even formented various ways of attacking what Michel Foucault called the unities of an epistemological field that work in terms of a set of unified objects. I believe that some of those unified objects dissolve as you begin to look at them.
So it's not as though I'm resisting new departures in art historical method, but I suppose I feel very strongly that that kind of critique is powerful and productive when it's conducted within a discipline, when a discipline renews itself. So what I have against "visual studies" is the project of getting rid of the disciplines."

Featured image: Rosalind E. Krauss. Image via barthescongerence2013.wordpress.com
David Hickey - The Bad Boy Of Art Criticism
Over the years David Hickey wrote for many American publications including Art News, Harper's Magazine, Artforum, Rolling Stone, Art in America, , and Vanity Fair. His nicknames are - the bad boy of art criticism, and the enfant terrible of art criticism. He worked as a Professor of English at the University of Nevada, Las Vegas, and as a Distinguished Professor of Criticism in the Department of Art & Art History at the University of New Mexico.
In 2001 he was awarded the Genius award for his cultural criticism which has been collected in two books, The Invisible Dragon: Essays on Beauty and Pirates and Farmers. As he explains, he never looks at art, but waits for art to, a sort of, hits him.
"I'm really never looking at a piece of art. Usually I'm walking through a gallery or a museum and I walk until something stops me. And if it stops me I look at it. I like that kind of BANG. I look at it and I relate it to what I have seen."
Featured image: Dave Hickey at the Nasher Museum of Art. Image via theguardian.com
Julian Spalding - Why You Should Sell Your Damien Hirst(?)
A controversial British critic, Julian Spalding, wrote in 2012 a book titled Con Art: Why you should sell your Damien Hirst while you can. This supposedly led to a conflict with Hirst who banned Spalding from attending his retrospective at Tate Modern. The most vocal critic of contemporary art, Spalding attacks its incomprehensibility and appeal that resonates only with a self-congratulatory in-group. His criticism of Hirst is acerbic, but not completely without a point.
"Damien Hirst isn't an artist. His works…have no artistic content and are worthless as works of art… I've coined the term Con Art, short for contemporary conceptual art and for art that cons people. Contemporary conceptual art? All art is a concept in the sense that it's the product of thought.
But all art must also be a creation…Michelangelo was an artist and Damien Hirst isn't. Michelangelo's extremely subtle, profoundly moving ideas were manifest in what he made; they weren't pretentious profanities tossed off the top of his head."
Featured image: Julian Spalding next to Damien Hirst's Shark in formaldehyde. Image via dailymail.com
James Elkins - A Critic of Art Criticism
James Elkins is among the most prolific writers in the art world. His texts range in topics from histories and theories of images in art, but also science and nature. He writes mostly about fine art, and has published several books on this topic, including What Painting Is, Why Are Our Pictures Puzzles?, What Happened to Art Criticism? ,and Art Critiques: A Guide.
In writing about art criticism Elkins states that "art criticism is in worldwide crisis, [it is] diaphanous … like a veil, floating in the breeze of cultural conversations and never quite settling anywhere… critics have begun to avoid judgments altogether, preferring to describe or evoke the art rather than say what they think of it."
Featured image: James Elkins. Image via badatsports.com
Boris Groys - Re-evaluating Socialist Art
Boris Groys is an art critic, philosopher and media theorist currently working as a Professor at New York University and as a Fellow at the Karlsruhe University of Arts and Design in Karlsruhe, Germany. Known for his re-evaluation of Socialist art, Groys is an influential thinker who published several books among which are The Total Enlightenment: Conceptual Art in Moscow 1960-1990, Ilya Kabakov: The Man Who Flew into Space from His Apartment, Dream Factory Communism, The Total Art of Stalinism, and Art Power.
"Criticism of socialism actually affirms socialism, which means the critique saves what is criticized, by attributing merit to it, in fact, because I will only criticize that which seems valuable, worthy and fateful to me, as Nietzsche said."
Featured image: Boris Groys. Image via conversations.e-flux.com
Jerry Saltz - Burning Criticism
Jerry Saltz has been a senior art critic for The Village Voice, and has been working since 2006 as the senior art critic and columnist for New York magazine. He has also served as a visiting critic at The School of Visual Arts, Columbia University, Yale University, and The School of the Art Institute of Chicago and the New York Studio Residency Program. He was nominated for the Pulitzer Prize in Criticism three times.
Being considered a star in art critics' world, his sharp and often biting remarks amassed him a large number of followers on social media, but his somewhat unorthodox manner of expressing dissatisfaction with certain art shows and a clash with Facebook that ended in closure of his account, also contributed to his popularity.
On his approach to art criticism Saltz states the following: "I don't look for skill in art...Skill has nothing to do with technical proficiency... I'm interested in people who rethink skill, who redefine or reimagine it… I'm looking for what the artist is trying to say and what he or she is actually saying, what the work reveals about society and the timeless conditions of being alive."
Featured image: Jerry Saltz. Image via delistraty.com