The season of art fairs is in its peak, with many extraordinary events, such as ARCO Madrid or Art Basel Hong Kong that already took place. Another amazing art fair is approaching – Art Dubai 2015. Art Dubai is the leading international art fair in the Middle East, Africa and South Asia. This year, Art Dubai celebrates its ninth edition.  The art fair is held under the Patronage of HH Sheikh Mohammed bin Rashid Al Maktoum, Vice-President and Prime Minister of the United Arab Emirates, Ruler of Dubai. Over the last eight years, Art Dubai has become a cornerstone of the region's booming contemporary art community. The program of this year's edition is truly amazing. Around 90 galleries from UAE and around the world feature Art Dubai 2015, across three special programs: Contemporary; Modern that is devoted to masters from the Middle East, Africa and South Asia; and Marker, which is a curated section of art spaces that focuses each year on a particular theme or geography. The art fair also includes many not-for-profit programs, such as commissioned projects, film and radio programs; artists' and curators' residencies; educational initiatives for children through to professionals, including the year-round art school Campus Art Dubai; an annual exhibition of works by winners of The Abraaj Group Art Prize; and the critically-acclaimed Global Art Forum.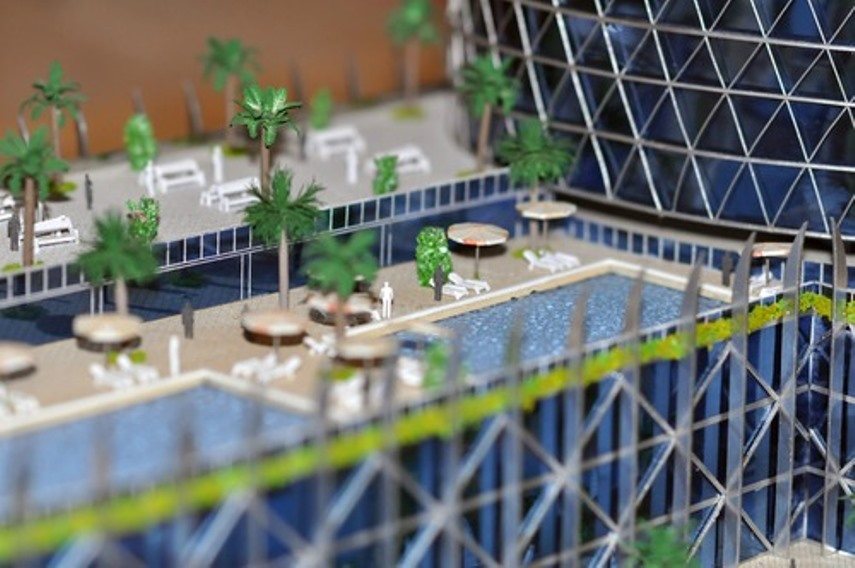 Art Dubai 2015 Highlights
This year Art Dubai will have 92 galleries representing 40 countries. With an amazing list of galleries and artists participating in the art fair, the additional program is extraordinary as well. Global Art Forum, founded by Art Dubai, will begin in Kuwait, before coming to Dubai. The ninth edition of the Global Art Forum takes on the theme of technologies and their impact on the world of art and culture. Entitled Download Update?, the Forum is co-directed by Turi Munthe and Sultan Sooud Al Qassemi, with Shumon Basar as Director-at-Large. Another highlight is RCA Secret Dubai, introduced by Paul Smith - an exhibition and sale of original postcard-sized artworks by regional and internationally acclaimed artists and designers, plus up-and-coming graduates from the Royal College of Art. For collectors, this is a chance to get original works of art for a small price, while supporting students at a formative time in their careers. Each postcard in RCA Secret Dubai is signed only on the back, so collectors don't know the identity of the artists until they have made their purchase. Art Dubai 2015 Marker Program, another highlight of the art fair, focus on Latin America, and the connections between this region and the Arab world–from hundreds of years of migration to today's trading relationships, via a shared sensibility and approach to art practices. Curated by Luiza Teixeira de Freitas, Marker takes – for the first time – a multidisciplinary approach, dwelling on its broad theme through honed, specific lines of enquiry. The program, located within the Art Dubai Contemporary gallery halls, includes artists' books, performance, sound projects and film, as well as drawing, painting and installation.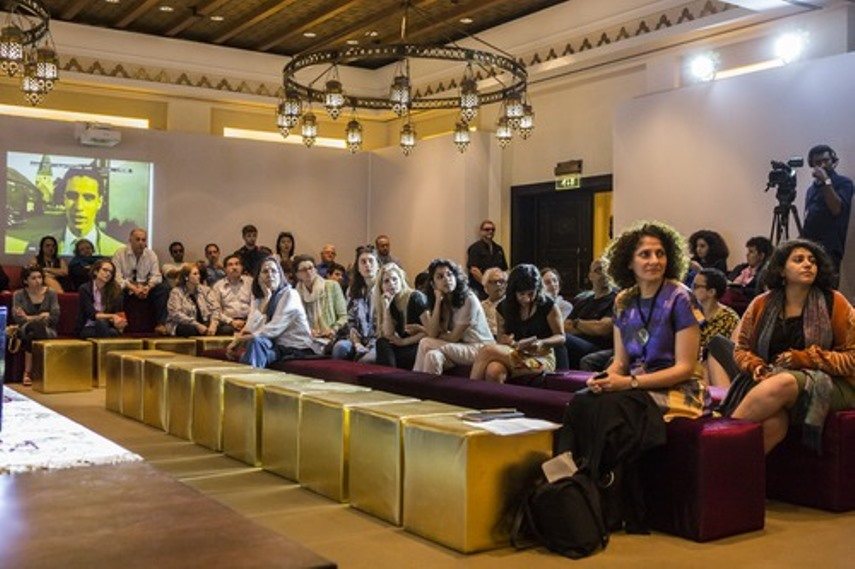 Contemporary and Modern Art Program
The list of galleries participating in Art Dubai 2015 is quite extraordinary. Among participating galleries in contemporary art section are: Aicon Gallery from New York, Hannah Barry Gallery from London, Laura Bulian Gallery from Milan, Green Art Gallery from Dubai, Leila Heller Gallery from New York, In Situ-Fabienne Leclerc from Paris, Wentrup from Berlin, and many others. In the Modern Art Program, among the galleries participating are: Galerie Claude Lemand from Paris, Perve Galeria from Lisbon, The Park Gallery from London, Meem Gallery from Dubai, and others. Honor Fraser gallery from Los Angeles will present new works by KAWS, referencing the history of animation as well as gestural abstract painting from the 1950s and 1960s.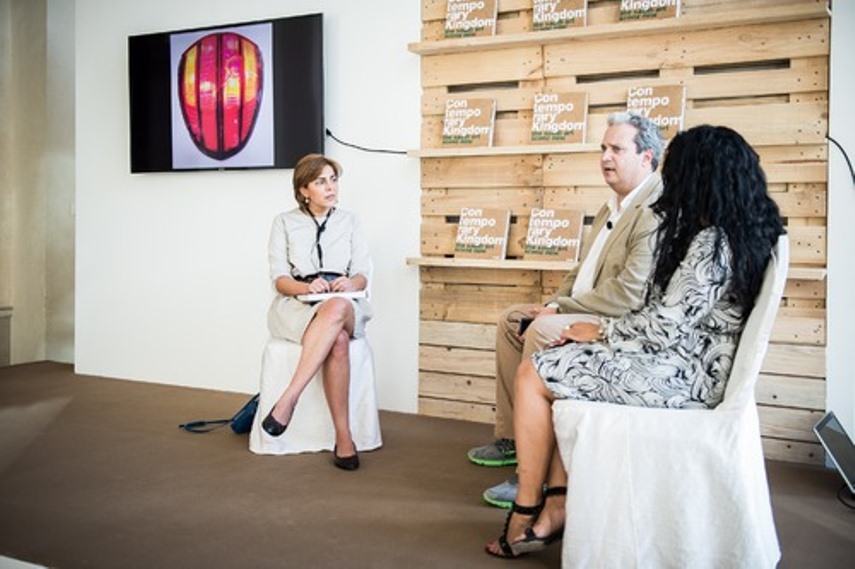 Additional Programs
Among the additional programs of Art Dubai 2015 is A.i.R Dubai, the residency program run by Dubai Culture and Arts Authority, Tashkeel, Delfina Foundation and Art Dubai. This three-month programme sees six artists develop their projects for Art Dubai while in-residence in the UAE, working together in studios, and taking part in an expanded outreach programme of talks, reading groups, screenings, publications and open studios. Also, a special prize - Abraaj Group Art Prize is awarded to artists from the Middle East, North Africa, and South Asia which uniquely rewards proposals rather than completed works-of-art. The winner for 2015 is Yto Barrada.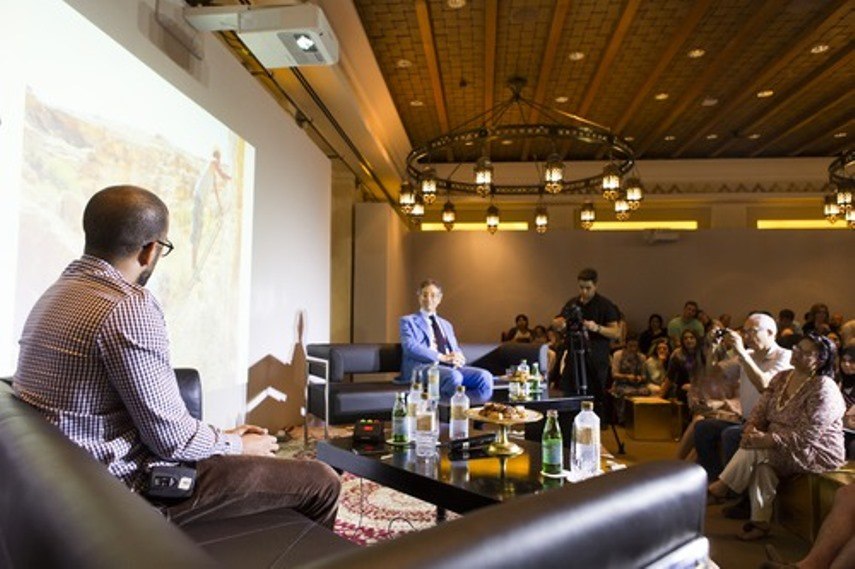 Art Dubai 2015 Practical Information
The ninth edition of Art Dubai takes place from March 18th until March 21st 2015. The main venue of the art fair is luxury Madinat Jumeirah in Dubai, UAE. Tickets to Art Dubai can be purchased onsite during the fair at the Welcome Desks. Children 18 years old and under are admitted free of charge, while university students can also enter free upon show of student ID.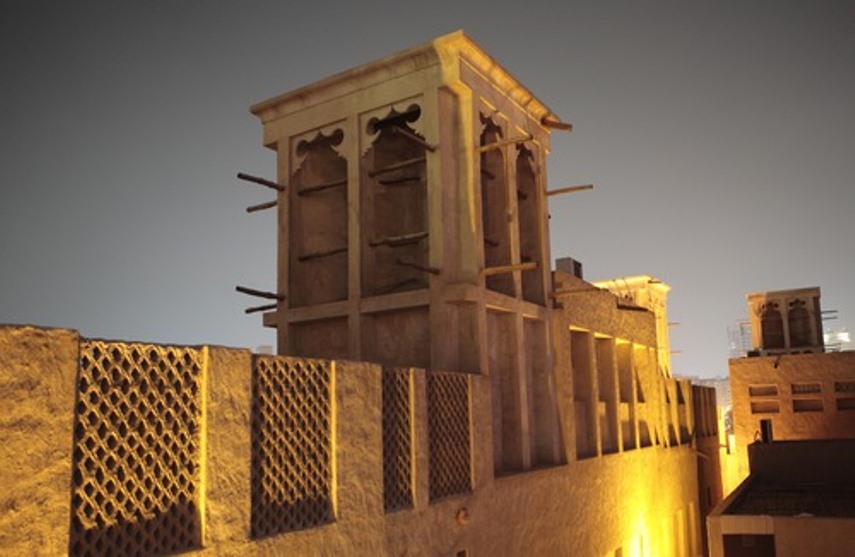 Sign up for MyWidewalls, and follow upcoming art fairs!
Featured Images: Cecile B. Evans - What A Feeling, 2014
All Images courtesy of Art Dubai 2015.