In a few weeks, the city of Paris will become the center of the art world. One of the capital's immersive art experiences not to be missed is certainly Art Élysées – Art & Design. Contributing to the city's artistic dynamics and activity and managing to reinvent itself each year, it is a fair that offers reliable assets, valuable works of art and an alternative to the current art market. Coming back for the 11th time, it will showcase a truly exceptional program, divided into four sections set under four ephemeral pavilions along the Avenue des Champs- Élysées. The exposition will present a broad array of modern, contemporary and urban art, as well as twentieth-century design furniture.
Bringing together 62 French and international galleries, the fair will showcase contemporary artists alongside some of the greatest references that have marked art history of the 20th century. Therefore, it will once again serve as an international meeting point for gallery owners, collectors, specialists and art enthusiasts.
To find our more about the fair and its program, we had a chat with Isabelle Keit Parinaud, the CEO of the fair and Adeline Keit, the General Coordinator. In an exclusive Widewalls interview, they talk about the versatility of the fair, novelties, future plans and much more.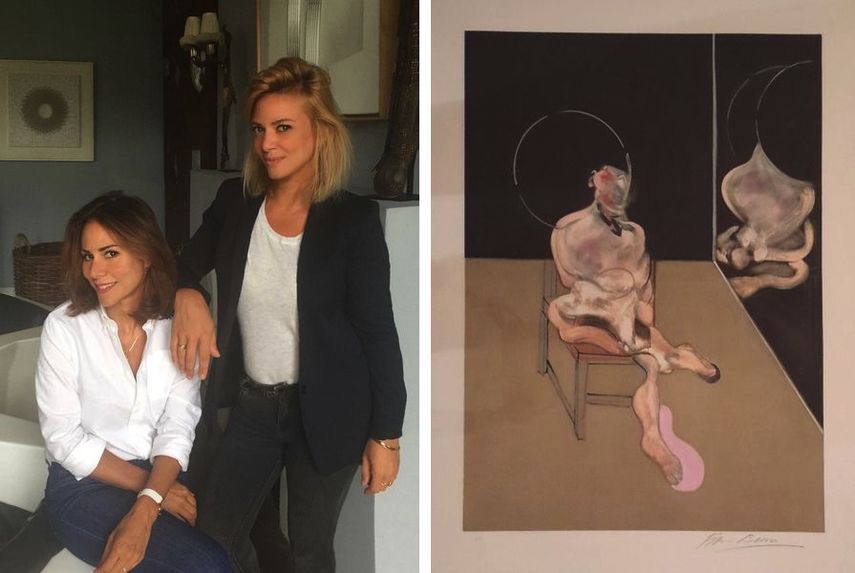 A Versatile Art Fair
Widewalls: Art Élysées - Art & Design is a fair of a very broad range, covering modern, contemporary and urban art and design. How did you decide to incorporate all these sections into the fair?
Isabelle Keit Parinaud & Adeline Keit: It's something that happened very naturally. From the very beginning, Art Elysées' strength was Modern Art, it was our baseline and starting point. From there, in order to meet our visitors' expectations and growing appetite, we chose to add Contemporary Art, Design and a few years ago Urban Art, to the general line-up.
Widewalls: The fair is now back on the Champs Élysées avenue for the 11th time. What has changed since the last edition?
IKP & AK: Last year, we opened up our Design Section to contemporary design. For this edition, we are extending this by showcasing along with Atelier Jespers, based in Bruxelles, the young Belgian design scene.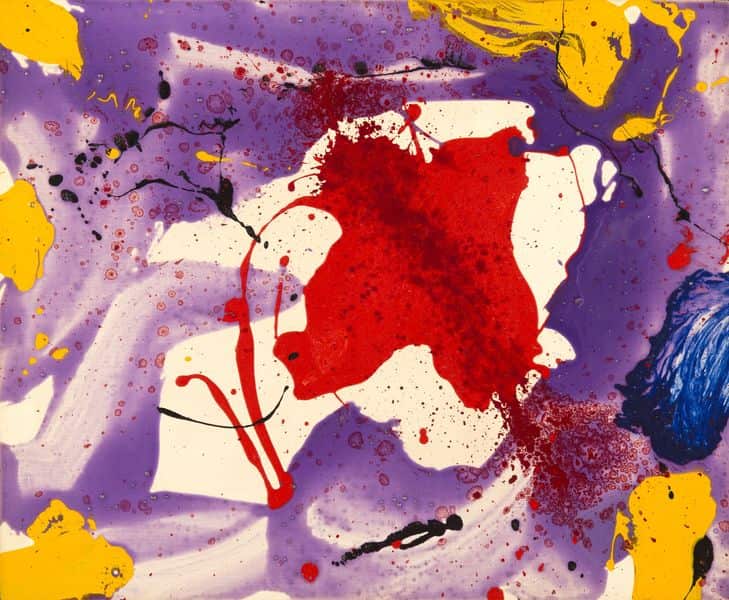 Art Elysees - Art & Design
Widewalls: Could you tell us something about this year's exhibitors? Are there some highlights you would like to mention?
IKP & AK: With over a hundred exhibitors, we're delighted to welcome new galleries such as Huberty & Breyne, Galerie Celal and Galerie Robillard, to name just a few.
Widewalls: The fair will set up different events within the fairgrounds, including the exhibition by the artist Fred Kleinberg hosted in the Pavilion A. Could you tell us something about the concept of the show?
IKP & AK: Fred Kleinberg will be presenting his yearlong work, an imprint of our society today and the subject of migration. This exhibition really raised a lot of questions and got us thinking about the role art plays in social and political questions. His work is very powerful with its immersive atmosphere; the paintings are large formats and there's a soundtrack to it that sticks in your head. The exhibition is called Odyssey.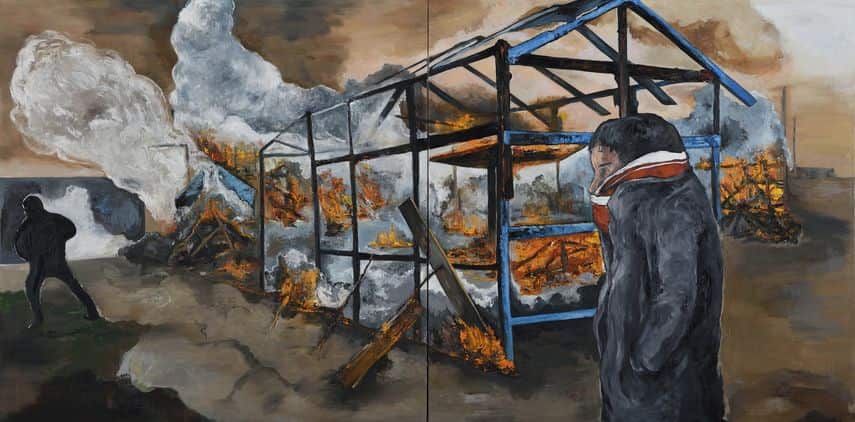 Future Plans
Widewalls: The fair takes place during the Paris Art Week. How do you see the event's position within the global art market? Who are the visitors of the fair?
IKP & AK: This week is a major period in the art calendar. A lot of visitors assist the event, most of them are art aficionados or collectors.
Widewalls: How would you like to see the fair evolve under your guidance? Where do you see it in the future?
IKP & AK: We put a lot of effort in our more cultural involvements, in organizing exhibitions for example. For several years now, we have institutions, foundations or collectors that have hosted exhibitions in each pavilion with increasingly high standards. I think it's important to offer cultural insight to our visitors on a fair. In the future, we'd like to look into setting up the fair abroad.
Featured image: Art Élysées – Art & Design 2016. All images courtesy of the fair.