Art Élysées – Art & Design, one of the major events during the Parisian Art Week, renews a lively and coherent dialog between four different sections across four ephemeral pavilions set up along the Avenue des Champs-Élysées - modern art, contemporary art, urban art and design.
The fair returns to Paris for its 13th edition between October 17th and 21st, 2019, once again blending great references of 20th century art with more contemporary artists. Within its Modern and Contemporary Art Section, Art Élysées 2019 will bring together 61 galleries, while the Design Section will welcome 13 galleries and Urban Section will welcome 24 galleries. In addition, the fair will feature three exclusive institutional exhibitions to its visitors.
We had a chat with the Fair Director Isabelle Keit Parinaud to find out more about Art Élysées. In an exclusive Widewalls interview, Parinaud talks about this year's exhibitors, the relationship between different sections, collecting at the fair, and much more.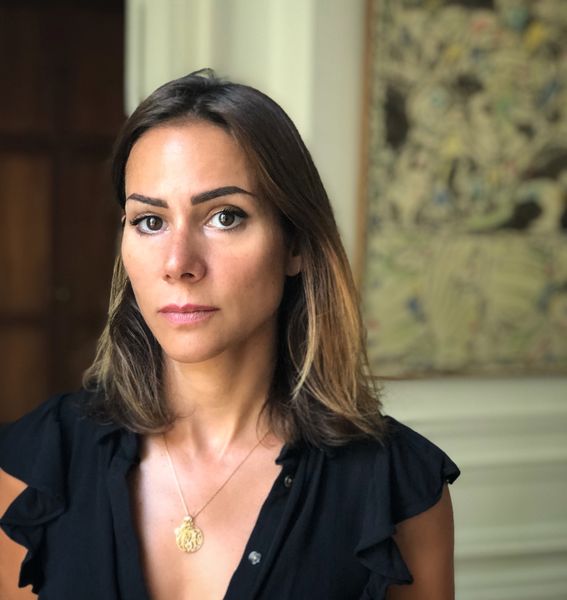 Art Élysées 2019
Widewalls: This year, the fair brings together a large and exceptional range of French and foreign galleries. Who are this year's exhibitors? Are there some highlights you would like to mention?
Isabelle Keit Parinaud: For the next edition of the fair, we have renewed our selection with a line-up of galleries that we are quite proud of.
Within the design section, galleries from the young international contemporary scene with l'Atelier Jespers who presents Pierre Bonnefille, also H Gallery and Galerie Alain Hens who both come from the Netherlands, Huskdesignblog, It's Great Design, Mobilab Gallery, Modern Shapes Gallery and Momtaz Gallery who will be presenting a selection of contemporary rugs. We also have a few galleries presenting 20th-century design, with Galerie Stanislas Reboul and two newcomers: Galerie [l'Atelier 55] and Galerie Jean-Marc Lelouch who we are happy to welcome. 


We have quite a few first-timers in the Modern & Contemporary Art pavilions: Galerie Guillaume, Galerie Charraudeau, Galerie Placido just to name a few.
In our Contemporary & Urban art section, we will be welcoming for the first time Martine Ehmer, Openspace, Lebenson Gallery, Gallery Wallworks.


We're also extremely pleased to be the partners of the Picasso Museum for the first time this year.


Widewalls: The fair will also present three exclusive institutional exhibitions to its visitors. Could you tell us something about this program?
IKP: This year the fair's cultural capital is very rich, eclectic... and international. The Cuban artist Javier Balamaseda who will be presenting his museum-like installation of ceramic crabs La Ruta Migratoria refers to the dangerous itineraries migrants have to follow. A part of the funds collected will proceed to the charity Sos Mediterranée.
In Pavilion A, the exhibition focuses on the renown American photographer, Joël Peter Witkin and the parallel between works and those of Picasso. The artist will also celebrate his 80th birthday during the fair.
Last but not least the entrance to pavilion B and C will both be designed by French designer and decorator Fabrice Ausset who invites us into his magical, dream-like world. A tribute to sculpture creating a breath of fresh air before an encounter with our exhibitors.
Widewalls: 

How would you describe the relationship between the different sectors of Art Elysees? How do they complement each other?
IKP: 
Just like bridges between different artistic fields, we wanted our pavilions to breach the gaps between art, design and architecture. It's the blend of disciplines that interests us and our clients.
We wanted to create a dynamic that worked, and that would appeal to all art lovers and collectors.
Collecting at Art Élysées
Widewalls: Paris is one of the centers for urban art. What do the exhibitors of this section contribute to the art market of this movement?
IKP: Urban has changed in such a structural fashion. It is no longer left at the door, on the streets, the movement has spread and has stretched from auction houses, galleries and fairs to homes.
Today, just as any gallery whether it be second market Modern art or Scandinavian vintage furniture, urban art has become a key player of the growing art market.
Widewalls: Who are the visitors of Art Élysées?
IKP: 
Our visitors are a diverse crowd. From the young art aficionado to the more established art collectors, well-used to the most prestigious international art fairs.
Widewalls: What would be your advice to collectors coming to the fair, especially the starting ones?
IKP: My advice for young collectors would be to be curious and to buy what you like. That's how you start to build a collection: basing your investment on what you enjoy.
Widewalls: What has your journey at the realm of the fair looked like so far?
IKP: 
It looks like a marathon! These past 12 years, we've been through quite a few different phases with the ever-changing Art Market but also France's current political and economic meanders. 
Art Élysées' DNA is first and foremost modern art. The baseline to understanding Contemporary Art, like a code. We wanted to build a lasting fair that knows its classics but remains curious and free and seeks to renew itself continuously.
This is why we've always been lucky enough since the creation of Art Élysées to have the opportunity to work with multiple institutions such as the Vasarely Foundation, Cruz-Diez's Atelier and many more.
Featured image: Georges Braque - Oiseau, vers 1957-1958. Huile et crayon sur papier marouflé sur toile, H 46,3 x L 64 cm. Signé en bas à droite G Braque. Provenance: Collection Dr. Arthur Brandt Walter Annenberg, New York collection Ira Haupt, New York. Bibliographie: Georges Braque, 1882-1963, An American tribute, M. Knoedler and Co.,New York, 1964, n° 31, ill. cat. Expositions: Georges Braque, 1882-1963, An American tribute, M. Knoedler and Co.,New York, 1964. Courtesy Galerie Berès. All images courtesy Art Élysées.