The largest international art fair in Japan, Art Fair Tokyo has promoted the art scene and market in Japan on a global level. With the latest edition this March, it strives to help art become part of more people's lifestyles as the leading art fair in Asia.
Now coming back for the thirteenth time since 2005, Art Fair Tokyo 2018 will present an incredible array of artworks, from antiques and crafts to examples of Nihonga (Japanese-style painting) and modern and contemporary. This year's theme of the fair is Art is Life, aspiring to present a vision of the future in which everyone can enjoy the wonders of art in their daily lives, coexisting with art in organic harmony.
This year's theme is also reflected in the fair's visual design and new logo created by Yoshihisa Tanaka. The minimal design of the logo features the letters A, F and T combined and written with shadows, symbolizing the lines supporting the various people, things and concepts involved with the fair.
The 13th edition of the fair will welcome the record numbers of exhibitors for the Galleries and Projects sections. With a new visual identity and a strong exhibition program, the Art Fair Tokyo aims to further enhance its identity and impact as an art market platform for disseminating the Japanese art scene on the global stage.
Art Fair Tokyo 2018
Art Fair Tokyo 2018
Across its two sections - Galleries and Projects - Art Fair Tokyo will bring together a total of 164 exhibitors from a total of 29 cities in Japan and around the world.
The Galleries section will present 153 exhibitors from both Japan and overseas, featuring even more impressive highlights than before. Comprised of booth-style exhibits, the section will show a diverse selection of art, from a superb range of antiques rooted in highly Japanese aesthetics to the modern art that developed so spectacularly in Japanese art history, crafts that reflect Japanese skill. The section will provide an overview of the quality and vibrancy of the Japanese art scene.
Be sure not to miss booths by Galerie Perrotin from Paris, New York, Seoul, Tokyo and Hong Kong, offering increasingly vibrant and creative environments to experience artists' works; 313 ART PROJECT from Seoul, focused on providing dynamic chances to Korean artists and reinforcing the position of Korean arts in the global art scene; galerie bruno massa from Paris, operating at the forefront of the most dynamic international markets; Gallery Hirota Fine Art from Tokyo, introducing paintings by modern artists and contemporary emerging artists; and Galerie Stephanie from Manilla, one of the leading artist-centered galleries in the Philippines, among others.
The List of Exhibitors
Projects Section
The section Projects focuses on cutting-edge and up-and-coming artists presented in a mini-series of solo shows, ranging from photography and abstract art to contemporary netsuke and realistic painting. Selected by 11 contemporary art galleries, the exhibiting artists represent the next generation of talent expected to lead the art scene in Japan and overseas. Presented in the lobby of the venue, which will be free to enter, this section will provide an opportunity for visitors to experience the present and future of Japan's art market.
Exhibiting galleries are COMBINE/BAMI gallery from Kyoto, Gallery Hanakagesho from Tokyo, island JAPAN from Tokyo, KAYOKOYUKI from Tokyo, Yutaka Kikutake Gallery from Tokyo, nap gallery from Tokyo, Nii Fine Arts from Osaka, Satoko Oe Contemporary from Tokyo, Takashi Somemiya Gallery from Tokyo, Sprout Curation and TALION GALLERY from Tokyo.
In addition, the fair will present the project World Art Tokyo, showing the exhibition PANGAEA TECTONICS - Diastrophism of Emerging Art - Diverging Art Tales that features works by multiple artists each recommended by their respected embassies to represent their countries, as well as Future Artists Tokyo, curated by students from six of Japan's art universities who have promising futures on the world stage.
The Floor Plan
Asian Art Award 2018
First Introduced in 2017 with the support of Warehouse TERRADA, Asian Art Award is an award for contemporary art that aims to support artists who are anticipated to be successful first in Japan, then Asia, and ultimately internationally. Decided by a panel of curators, the shortlist includes AKI INOMATA, Takehito Koganezawa, Motohiro Tomii, and Masahiro Wada. These artists will create new works that will be on view at TERRADA ART COMPLEX 4F from March 3rd to March 18th. The recipient of the Grand Prize will be chosen during the show by a jury of six international art figures and announced during Art Fair Tokyo.
The Location
Practical Information
The Art Fair Tokyo will take place at Tokyo International Forum Hall E from March 8th until Sunday 11th, 2018.
The Press View will be held on Thursday, March 8th from 1 to 2 p.m., the Private View will be held from 2 to 4 p.m., while the Vernissage will be held from 4 to 8 p.m. The fair will be open to the public between 11 a.m. to 8 p.m. on Friday and Saturday, and between 11 a.m. to 5 p.m. on Sunday. The 1DAY Advanced Free Pass will be JPY 3,000 (≈$27.5) and 1DAY Free Pass will be 3,500 (≈$32).
For more information, visit the official website of the fair.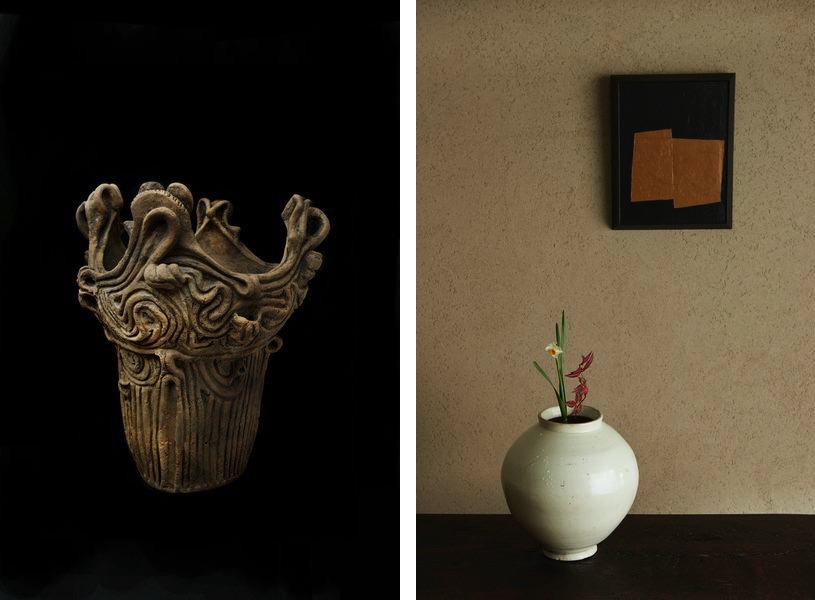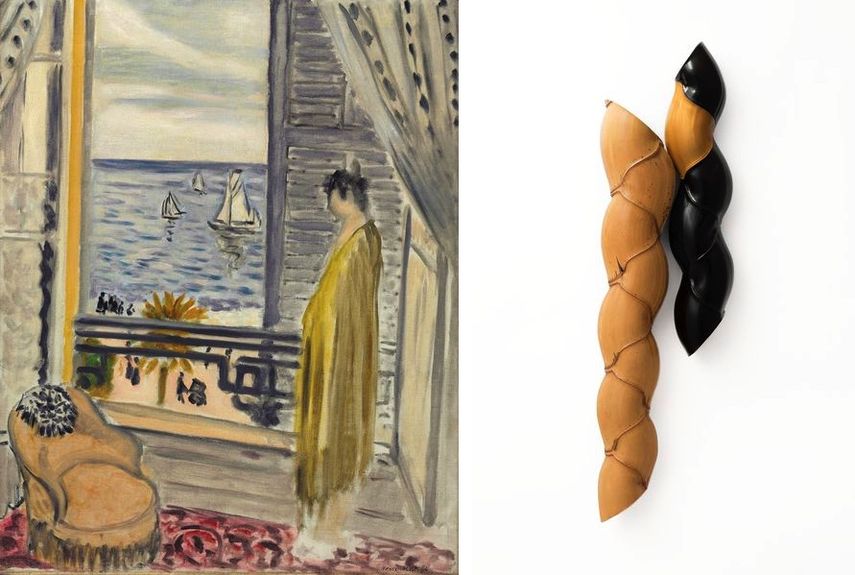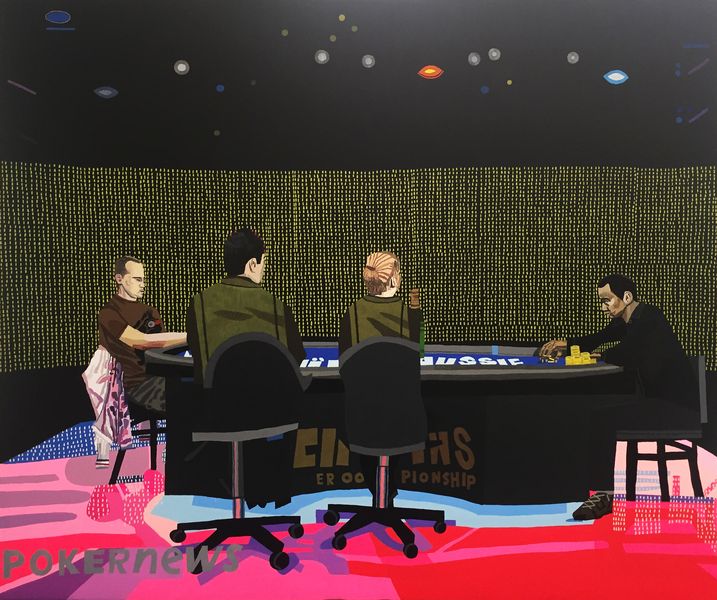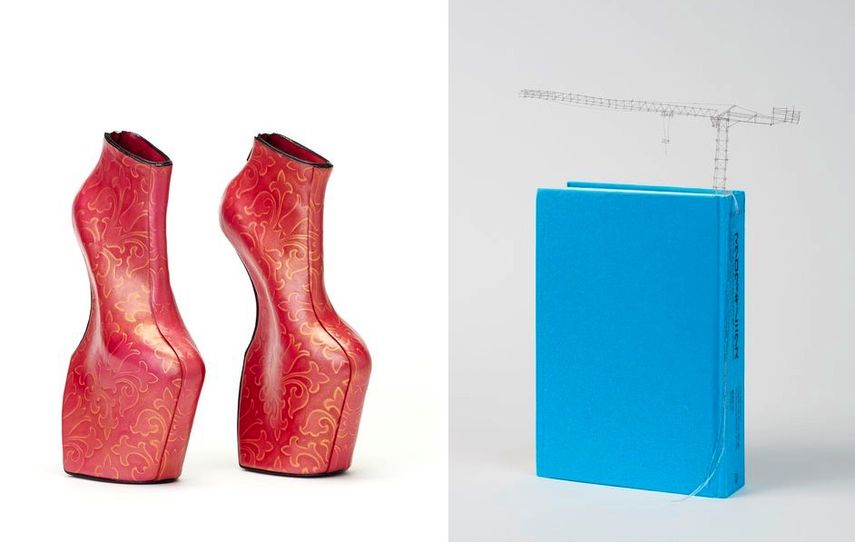 Featured images: Kengo KITO - Cartwheel Galaxy, 2017; Yuki Nara - Bone Flower, 2017. All images courtesy of Art Fair Tokyo.