In the 21st century, Feminism conveys a broader, deeper, and more diverse range of voices and interests than ever before. As varied as the movement itself, feminist art practices continue to intervene in the dominant patriarchal culture, scrutinizing the building blocks of culture and identity.
Australian Centre for Contemporary Art will host an exhibition aimed at stimulating critical, under-represented, practices and debates within contemporary Australian art and society.
Titled Unfinished Business, the show is part of the series of Big Picture exhibitions focusing on contemporary art's relation to wider social, cultural and political contexts.
Through new commissions and recent works, alongside selected historical projects, the exhibition will ask if the feminism is still relevant, necessary and critical.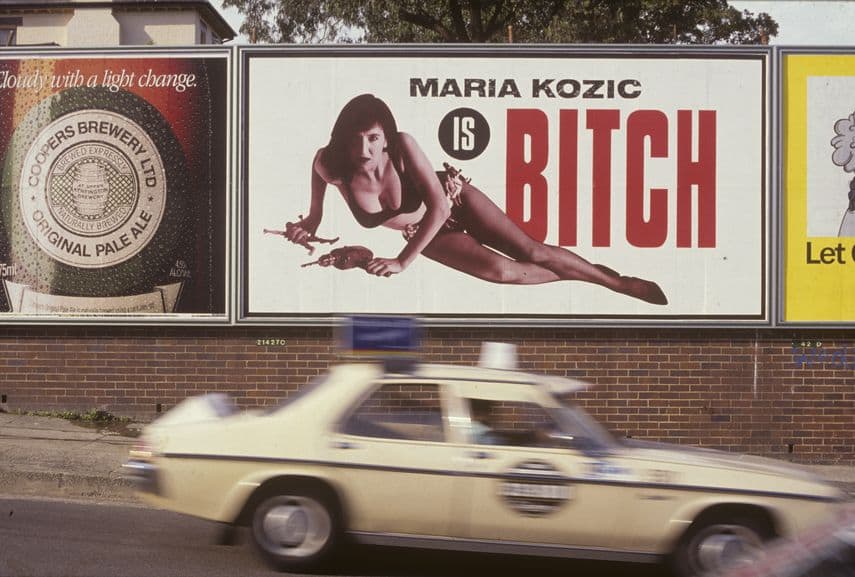 The Breadth of Practices
Taking into account the dynamic formal invention and social engagement of feminist artists, the upcoming exhibition at the ACCA will explore the diverse range of feminist art practices, spanning painting, performance, photography, film, community engagement and cultural activism.
It will feature new commissions and recent work, as well as a variety of historical projects, programs of film and performance, accompanied by a publication with contributions by art historians, artists and theorists from the 1970s to the present.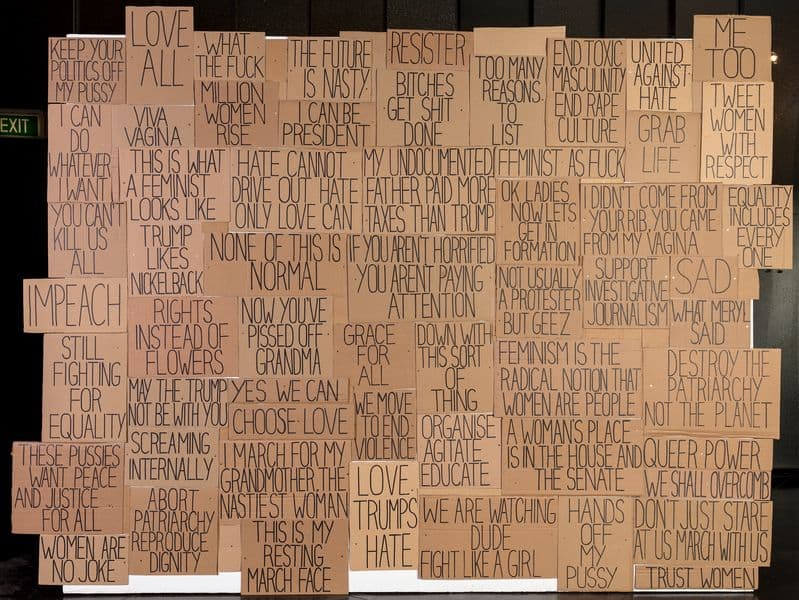 Encouraging New Debates
Themes that the show will tackle include strategies and analyses of gender identity and representation, intersectional politics, and practices which embrace performative codes, text and media technologies, humour and critique.
Examining the relevance and critical necessity of feminism, the exhibition will delve into trans-generational legacies, inheritances and shifts, alongside contemporary conditions and concerns, in order to encourage new debates and discussions around the "unfinished business" of feminism today.
Perspectives on Art and Feminism at ACCA Melbourne
The exhibition Unfinished Business: Perspectives on art and feminism will be on view at Australian Centre for Contemporary Art in Melbourne from December 15th, 2017 until March 25th, 2018.
The exhibition is being developed by a curatorial team that includes ACCA's Artistic Director Max Delany and Senior Curator Annika Kristensen, working in collaboration with Paola Balla, Wemba-Wemba and Gunditjmara, an artist, curator and academic from Victoria University, Julie Ewington, a curator, writer and broadcaster, and previously Head of Australian Art at Queensland Art Gallery / Gallery of Modern Art, Vikki McInnes, Managing Editor, Art & Australia, and Research Development Fellow at Victorian College of the Arts, and Elvis Richardson, an artist and initiator and chief researcher of CoUNTESS.
Featured images:Kelly Doley - Things learnt about feminism #1 - #95, 2014 (detail); ink on 220 gsm card 52.0 x 60.0 cm (95 pieces); Collection: Cruthers Collection of Women's Art, The University of Western Australia; Photograph: Robert Frith; Atong Atem - Barber, 2017; digital print; 21.0 x 15.0 cm; Courtesy the artist; All images courtesy of ACCA Melbourne.