During the weekend on International Women's Day falling tomorrow, there are many events highlighting the burning issues of women's rights, their role in society, anti-abuse campaigns, all aiming to make women around the world feel empowered and confident. Art+Feminism is one of the campaigns working towards improvement of female presence on Wikipedia, working on the front- and back-end alike. The group announced its Second annual Edit-a-thon, an all-day happening made to increase coverage of women and the arts on Wikipedia and to support female editorship. The event is scheduled for today, Saturday, March 7, 2015 at 11am New York time, with the root editorial team working from MoMA.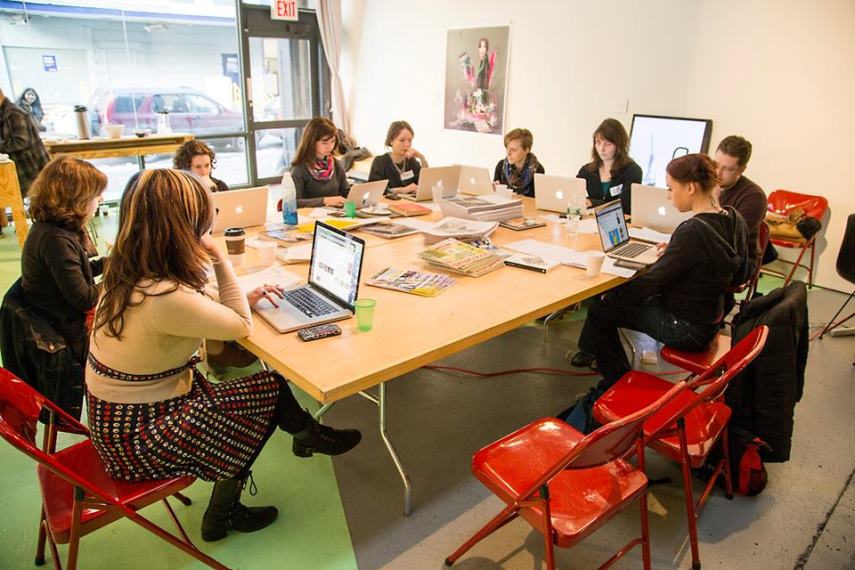 Start Editing, Women and Girls!
Art+Feminism Edit-a-thon includes tutorials for beginner Wikipedia editors, support, materials for reference, child day care for and refreshments. New York event is only the one of 70 Satellite Edit-a-thons happening throughout the weekend, online and on various locations from Amsterdam's Stedelijk Museum, Sonntags Club in Berlin, LACMA, Walker Art Center in Minneapolis, Foundation Galeries Lafayette in Paris, Art Gallery of Ontario in Toronto, to New Zealand's Dowse Art Museum, and naturally - an online Google Hangout.
According to the data from Wikipedia and Art+Feminism pages, the gender inequality problems of the world's biggest open source encyclopedia is known and documented. A survey done in 2011 by the Wikimedia Foundation uncovered that less than 10% of all contributors are female, which resulted in a severely decreased amount of content about women on the Wiki pages. The initiative to start Art+Feminism editing marathon came out of the need to improve the number of articles about women on the online pages, as well as to include more women into online editing. The whole initiative is oriented predominantly towards subjects related to art and feminism.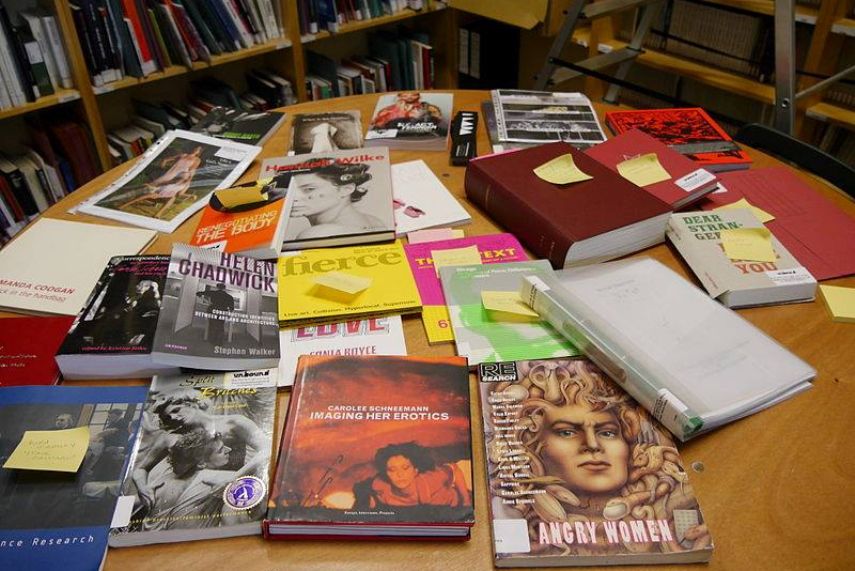 Goal: More Women and Art on Wikipedia
Last year's Art+Feminism Edit-a-thon gathered around 600 participants in 31 locations across six countries. During one day, 100 articles were created and at least 90 improved, bringing more information about female artists, feminist artistic movements and scholarships for women to the vast online audience.
The 2015 issue is announced as bigger and better, including 70 more edit-a-thon locations spanning across 11 countries intercontinentally and lasting all the way through the Women's Day Weekend.
We invite all of the Widewalls readers to take part and shine the light on the importance of women in art via Wikipedia pages! You do not need to be in any of the locations - just watch the video prepared by the Art+Feminism campaign and you're ready to start editing!
Sign up for My Widewalls and enjoy the International Women's Day tomorrow with a set of articles dedicated to the truly stronger sex!