A four-day curated art event, Art Fort Lauderdale transports attendees on a journey along the famed Intracoastal waterways via water taxi and private yacht with stops at vacant luxury waterfront properties that feature diverse art exhibitions that reflect the past, the present and the future.
Art Fort Lauderdale now returns to the city for its third edition this January. Continuing to highlight the uniqueness of the city, Art Fort Lauderdale 2019 will once again put Fort Lauderdale on the art world map as a premier location to view, interact with and purchase art along with giving art aficionados, residents and visitors a cultural experience that is memorable, interactive and engaging.
Each year, the event continues to refine and develop new experiences and programming. This year, it will launch Fort Lauderdale Art & Design Week, bringing together the city's most prestigious institutions to feature select aligned programming, including museum exhibitions, artist studio tours, gallery openings, get-togethers, events, architectural walks, roundtables, professional encounters and more.
In addition to presenting artists in luxury waterfront homes, represented by top real estate brokerages, the fair will also present the return of the artDIALOGUE Series - a panel and lecture series to complement the selection of VIP events and after-parties, as well as several curated site-specific installations and performances.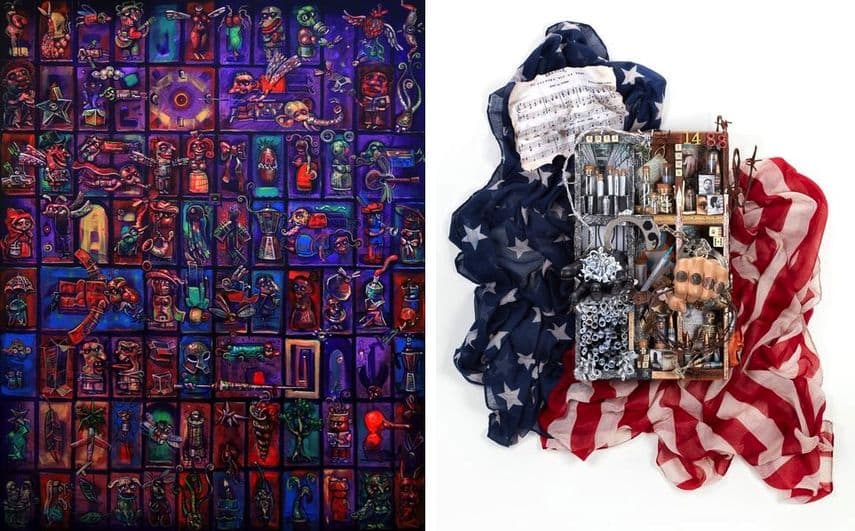 Art Fort Lauderdale 2019 Programming
A breeding ground for discovery, finding synergies and exchanging ideas, Art Fort Lauderdale 2019 will present exciting and diverse programing. Encompassing an entire luxury waterfront property, a new artCURATED exhibit will present more than forty artists, within six distinct, thematic exhibitions, under the direction of guest curator Lisa Rockford. The fair will also present an installation centric exhibit by Interactive Initiative, where the organization will take over an entire home with immersive projections, video, performance and interactive art by local and national contemporary artists.
The artist collective behind the first A.I. created painting titled Portrait of Edmond de Belamy, which sold by Christie's for nearly half a million dollars in October 2018, will make their first art fair appearance at the fair. The collective will have two pieces from the same collection up for sale at pre-Christie's auction pricing during the 3rd Annual Art Fair on the Water which returns for its third edition this January. In addition, the French Collective will have a scheduled talk sharing the process behind the first A.I. generated art piece during Art Fort Lauderdale's artDISCOURSE Series taking place at multiple venues across the city.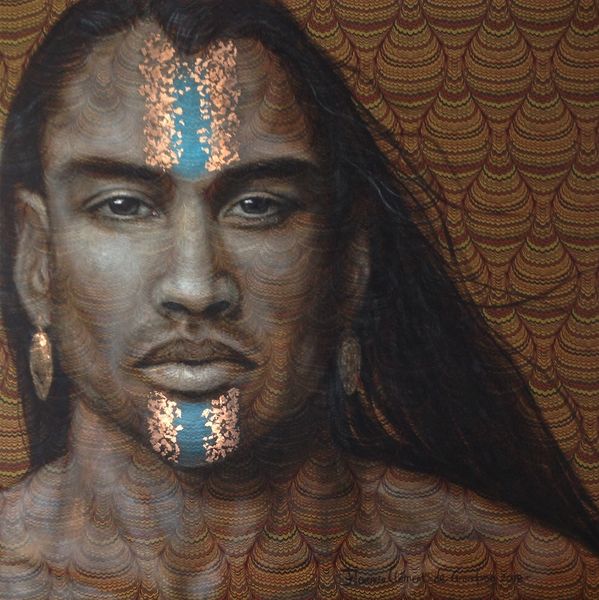 Fort Lauderdale Art & Design Week
The first annual Fort Lauderdale Art & Design Week will extend programming beyond the fair. Co-Founder and Director Andrew Martineau explained:
The inaugural edition of Fort Lauderdale Art & Design Week will showcase the vast amount of cultural opportunities the city has to offer residents, collectors, dealers, art enthusiasts and visitors and also be a platform for research and promotion of the arts, its relationship to the community and discussions over contemporary art trends in the areas of the Arts, Architecture, Cinema, Dance, Music, and Theater.
In addition to Art Fort Lauderdale, this event, which will be joined by Fort Lauderdale's premier cultural institutions, will include Art & Dine Lauderdale (January 19-27) – a delectable restaurant promotion showcasing the city's culinary arts; Sistrunk-A-Fair (January 20-26) - a weeklong expo featuring several activations that include exhibits, performances and films throughout the historical black communities of Broward County; A1A Architectural Fair (January 21-25) – presenting the creativity of architects based in South Florida and beyond through innovations in architecture; Symphony of the Americas: "Magico" Visual Concerto (January 22) – featuring symphonic photochoreography to familiar classics by Nicholas Bardonnay paired with a new work of Mexican Grammy Award-winning composer, Eduardo Magallanes; Late Night Catechism (January 23) – the interactive comedy which is one of the longest-running shows in U.S. theater history; and Broward's Artistry N Soul Experience (January 24) – highlighting local black artists as they illustrate the past and present beauty of Broward's black history.
The Map of the Location of Art Fort Lauderdale 2019
Practical Information
Art Fort Lauderdale 2019 will take place at Pier Sixty-Six Hotel & Marina in Fort Lauderdale, and then to Waterfront Properties on the intracoastal waterways, from January 24th until January 27th, 2019. Fort Lauderdale Art & Design Week will take place from January 19th until January 27th, 2019.
The Vernissage and the Opening Preview, by invitation only, will take place on Wednesday, January 23rd, from 11 a.m. to 5 p.m, while the Opening Party will take place from 7 until 10 p.m.
The fair will be open to the public from 12 to 6 p.m. on Thursday and Sunday and from 12 to 8 p.m. on Friday and Saturday.
The Vernissage Ticket will cost $150, the Day Ticket will cost $55 online and $65 onsite, the Multi-Day Ticket will cost $135 online and $150 onsite, while the Yacht Ticket will be $75 online and $85 onsite.
For more information, please visit the official website.
Featured images: Art Fort Lauderdale 2018