Placing Fort Lauderdale on the art world map, the Art Fort Lauderdale fair offers the audience a chance to view, interact with and purchase art along with giving art aficionados, residents and visitors a cultural experience that is memorable, interactive and engaging. Over the four days, the famed Intracoastal waterways and its luxury waterfront properties become unique gallery spaces, reachable by water taxi and private yachts.
Returning this January, the fair continues to refine and develop new experiences and programming. The novelty at this year's edition is Fort Lauderdale Art & Design Week, which will bring the city's most prestigious institutions to feature select aligned programming, including museum exhibitions, artist studio tours, gallery openings, get-togethers, events, architectural walks, roundtables, professional encounters and more. The visitors can also expect the return of the artDIALOGUE Series – a panel and lecture series to complement the selection of VIP events and after-parties, as well as several curated site-specific installations and performances.
To find out more about what to expect at Art Fort Lauderdale 2019, we had a chat with the Fair Co-Founder, Andrew Martineau about the event's journey, the idea behind Fort Lauderdale Art & Design Week, this year's exhibitors, new curated shows, the future of the fair, and much more.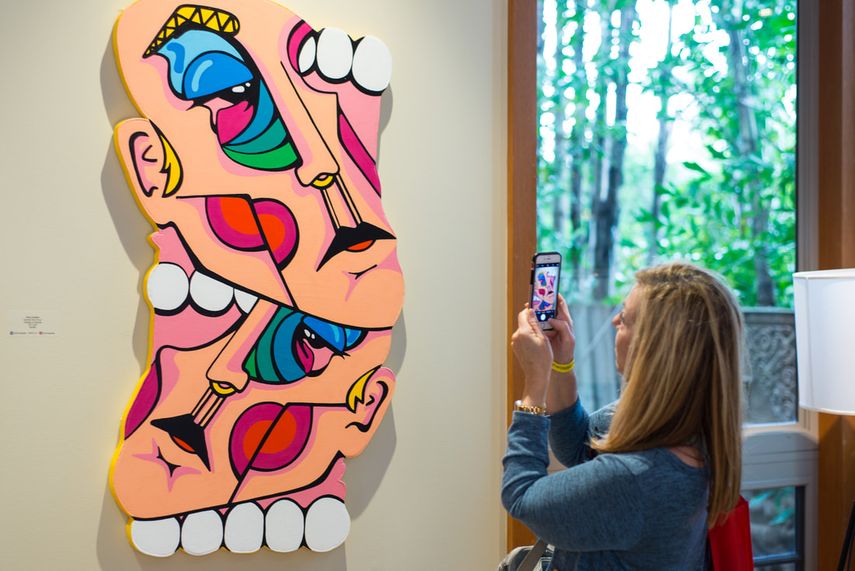 Novelties at the Art Fort Lauderdale Fair 2019
Widewalls: This January, Art Fort Lauderdale returns for its third edition. How would you describe the fair's journey so far?
Andrew Martineau: The journey has been an exciting one. We have grown exponentially after our first year, learned from our mistakes and still try to push the boundaries of the traditional fair model by focusing on the experience and curation of the perfect environment to view, interact with and purchase art. But above all are the incredible friendships we have fostered with artists from all over the world that we care deeply about motivated by to create platforms for exposure and sales.
This year, the Fair inaugurates Fort Lauderdale Art & Design Week. How did this come to be? 
AM: Fort Lauderdale Art & Design Week was a result of our desire to unite all of Fort Lauderdale's artists and arts & cultural institutions in an effort to highlight all that the city has to offer through an annual self-guided tour and celebration of everything art and culture throughout the Greater Fort Lauderdale area with the ultimate goal of establishing Fort Lauderdale as an international cultural destination.
Due to the fact that Art Fort Lauderdale has a maximum capacity of 3000 people we felt that there were quite a few people in the community being left out of the experience, furthermore, the week creates a platform for anyone and everyone to engage with and showcase the arts in their own way.
Widewalls: Fort Lauderdale Art & Design Week will extend programming beyond the fair. Could you tell us more about these collaborations with cultural institutions of the city?
AM: We were the catalysts for starting the inaugural AIA Architecture Fair in conjunction with the American Institutes of Architects (AIA), the Sistrunk-A-Fair produced by AL Huggins and Emmanuel George and hosting several Artists Talks (our artDISCOURSE Series) at NSU Art Museum, Museum of Discovery & Science and the Florida Atlantic University MetroLab to name a few.
We have also launched Art & Dine Lauderdale a Prix-Fix menu option at select restaurant during the week of the fair. In addition, the popular FAT Village and MASS District Art Walk will be going on during the same week.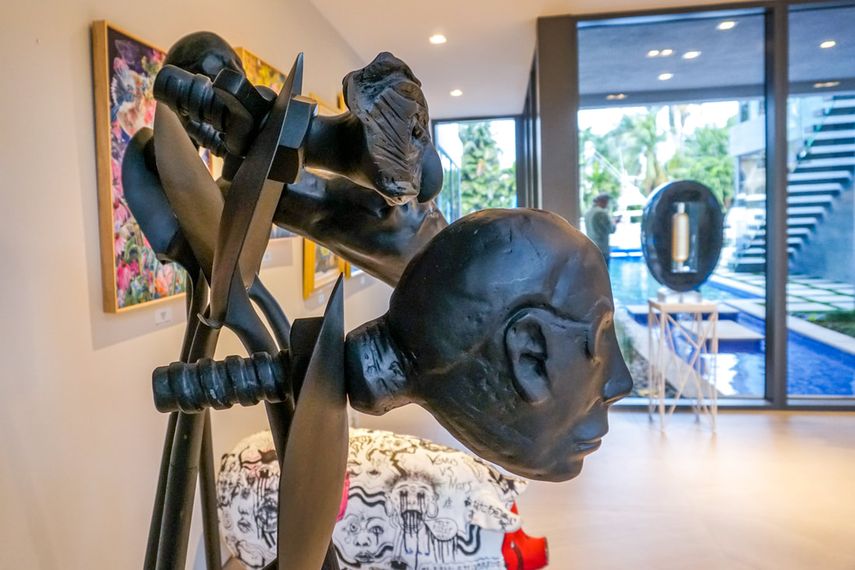 The 2019 Programing
Widewalls: Could you reveal some exhibitor highlights at the fair?
AM: Obvious - Paris Collective that created the first A.I. artwork to be auctioned by Christie's - this will be the first time they will be exhibiting at a fair and they will also be bringing for sale some new pieces that have not been seen by anyone as yet). In addition, artINTERACTIVE is back after a hiatus in 2018 and will feature an entire home transformed by video and projections.
Widewalls: The fair will also present a new artCURATED show. What can the audience expect from this section?
AM: The artCURATED section will be incredible as it will feature themed rooms by a guest curator, Lisa Rockford. Rockford is using the idea of a single enclosure with adjacent rooms as a stimulus to create a journey for the viewer, staging the property with works that translate elements of life and existence for reflection.
The viewer will begin their experience in the "ECSTASY" room- offering a rainbow of vivid, saturated colors at the entrance chamber. Bathrooms and enclosures will be "AURA" themed, with their own warm, celebrations of light in art, many made of neon, LEDs, and other synthetics. Attendees will next be given a literal experience of reflection, as they see themselves in the mirrored surfaces and polished stainless steel of the "NARCISSUS" bedroom. Adjacent rooms turn to the natural—with the "ELEMENTAL" themes of Earth, and Water particularly emphasized, being conceptually connected the site.
Artworks that reference more serious concerns relevant to the locale, like sea level rise, and our human impact on ecology, will be of curatorial emphasis. The second to last room is "MEMENTO MORI," featuring the most universal of themes—resonating death and transience.
The last room, "OMEGA," in contrast, will offer calm in artworks with an absence of color, formed completely of white materials, yet offering exquisite surface quality and texture.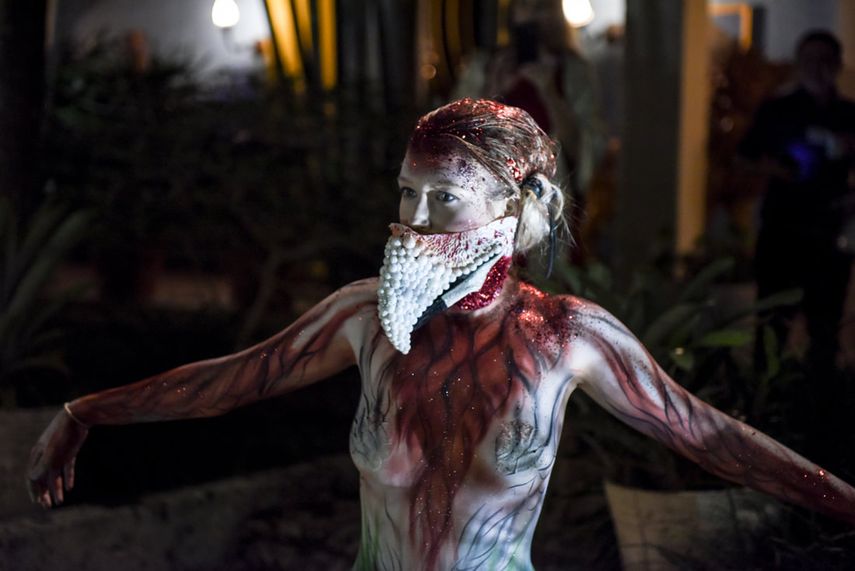 The Art Scene of Fort Lauderdale
Widewalls: How would you describe the art scene of Fort Lauderdale? How do you think the fair contributes to its development?
AM: The scene is still in its infancy with Miami having a 30-year start with Art Miami and Art Palm Beach getting into its 21st year. But with places like FAT Village providing a home for artists and the up and coming MASS DIstrict quickly following in its footsteps opportunities are starting to present itself for artists that live in Fort Lauderdale and others running away from expensive rents in Miami's popular Wynwood area.
The Fair has been a good shot in the arm for the community and gives us an art fair that we can own an embrace as a community - the only other place where there is an Art Fair on the Water is Venice Italy but we are known as the Venice of the Americas so it fits perfectly!
Widewalls: Who are the visitors of Art Fort Lauderdale? What would be your advice to starting collectors out there?
AM: Our visitors are a mix of potential luxury home buyers, curious and seasoned art collectors, art aficionados and culture seekers looking for a unique experience and in some ways an alternative to the traditional art fair.
Widewalls: How do you see the fair evolve under your guidance in the coming years?
AM: I see the fair evolving to being the preferred way to view, purchase and interact with art. We will continue to provide a unique experience and continue to bring in guest curators from around the world to curate a home.
We also plan on growing our list of exhibitors and blue-chip artists as people become accustomed to this unique fair model that provides time for introspection and intimate discussions with artists within the comforts of a home.
We also hope to continue building on the programming around the city and hope to expand our partnerships/relationships with some of the brands that have come on board in 2019, including Lexus, Bank of America and Moet among others.
Featured image: Co-founders of the Fair, Evan Snow and Andrew Martineau. All images courtesy Art Fort Lauderdale.