In this day and age, you'll have trouble gaining any king of exposure without proper marketing. Since the art community is no different in that regard, effective art gallery marketing plan can make all the difference in the world.
However, marketing your gallery in a competitive space such as the art market can be difficult, especially now that there are so many tools through which curators and owners acquire attention. Furthermore, the collectors are rapidly changing the way they view and buy art, introducing new aspects to the marketing game on a regular basis, so it's usually hard to keep up with them.
The biggest problem with coming up with sound marketing plans is that the art market is evolving so rapidly that it's hard to constantly keep track of all the changes. One of the biggest alterations recent times introduced to the world of art is the continuous turning towards the online art market.
Make no mistake though, because even if collectors can buy art wherever they want via the Internet, a vast majority of them still chooses to shop exclusively in galleries and face to face with the dealers. This means that investing in and thinking about good marketing strategies outside of the online context is still a very smart idea, although it makes a lot of sense to not neglect your Internet presence as well.
The following pointers will be concrete pieces of advice that will help you improve your marketing plan, not some vague tips such as "get more good artists" or instructions on of how you should build your brand from the ground up.[1] The pointers will be short, sweet and applicable, ready to show you what you can do for immediate positive impact on your marketing strategy and start seeing results in a heartbeat.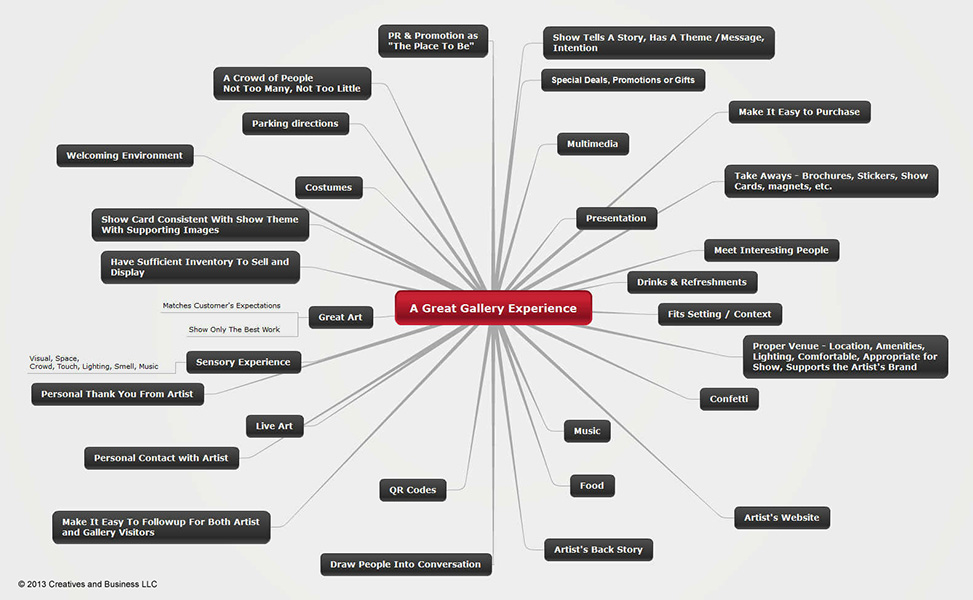 Key Tips For Improving the Marketing Business Plan of Your Gallery
Although you should always keep in mind the generally illogical nature of the art market[2] whenever you are planning a strategy for marketing, also be aware that there are many common grounds shared between this world and any other business.
Having said that, our first piece of advice is to remember the basics. It's natural that, since we are very close to our businesses, we assume people know what we do, who we are and what is featured in our galleries. However, this is simply not true.
You need a strong outreach program that should tell your story in fresh ways in order to attract new people and reinvigorate those who have not been in for a while. Nobody will know about the great things you may be doing if they are behind closed doors, so make sure people are aware of what you are doing.
Artists you are promoting will also appreciate this as almost of them like the focus to be on their most recent works.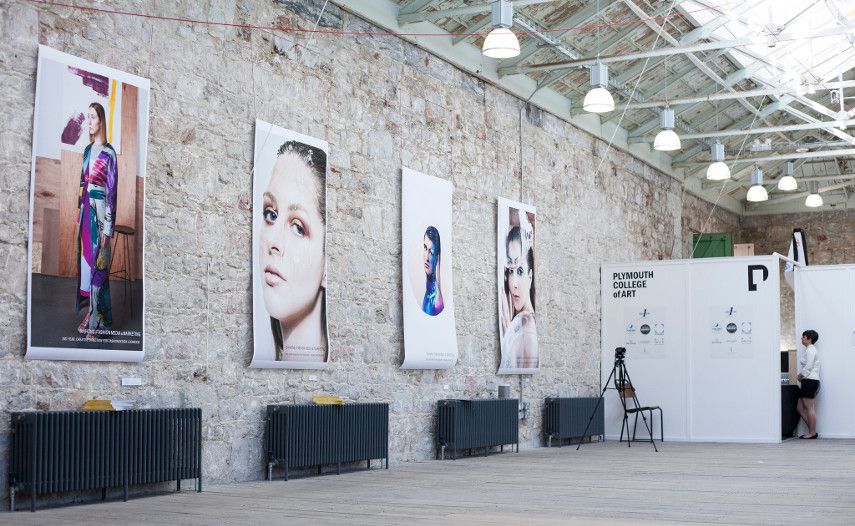 Things Tend to Stagnate and Become Boring
Although traditions and habits breed comfort, they also breed complacency. As with anything else, running a successful art gallery demands staying on top of things and constantly avoiding any scenario that may make you predictable.
There are numerous ways to shake things up. You can invite interesting people to participate in the shows, promote an upcoming young artist, feature an intriguing speaker, connect with other galleries, etc.
It's incredible what comes to mind when you start thinking outside of the box.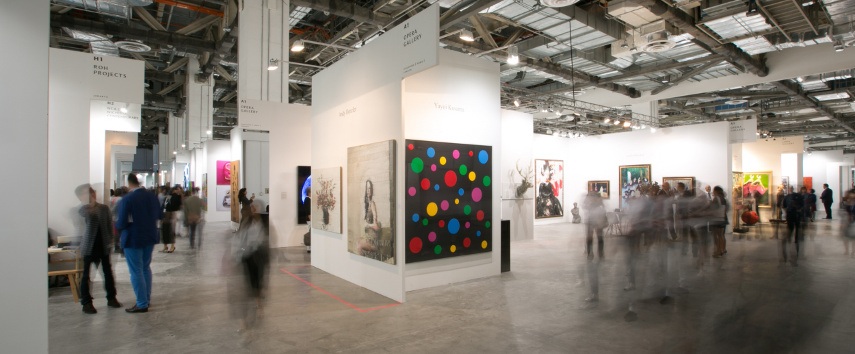 Remember the Business Retail Basics and Get New Ideas
Even if galleries prefer not to be perceived as retail, the reality is that all of them share many marketing basics that apply to any other business, big or small. And, quite frankly, a lot of them are really easy to pull off.
Create interesting window displays and change them frequently, making sure they are well lit and interesting to observe at night.
Remember that new decor helps people see your space differently, which is always good for publicity. The environment of your gallery should be welcoming - things like music and scents stimulate buying, which is your goal at the end of the day.
Even little things can make a difference, like a simple sign that says "Please come in and browse" that may sway those daunted passersby or a simple inviting plate of cookies to lure people in.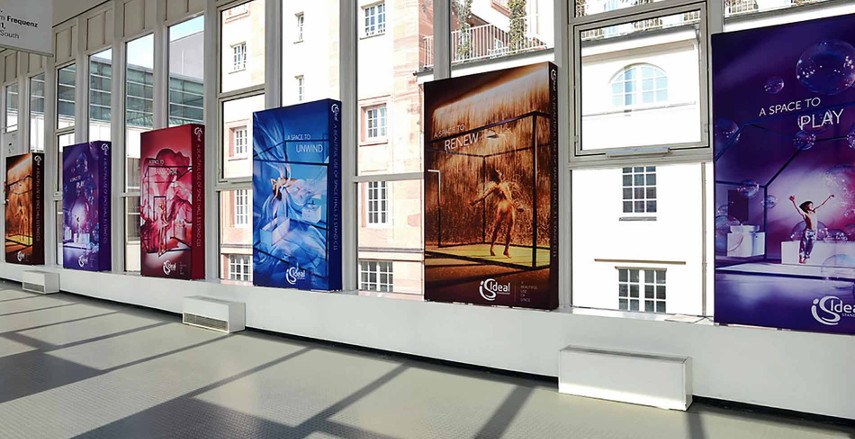 Actions Are Always Louder Than Words - Especially in Marketing and Art
However you cut it, there is only so much marketing and exposure can do for you - at some point, the highest priority becomes creating a great experience for those who attend your shows and buy the artwork.
The thing that makes great brands and companies ultimately stand out from their competition is not marketing but the ability to retain customers and always make them want to come back. In order to do that, your service needs to be impeccable, as well as your understanding of what you are selling.
Even seemingly meaningless details like packaging and transportation go a long way.
Be professional and work hard - this is always the best course of action when it comes to marketing as people are sure to notice your dedication. At the end of the day, the most satisfying exposure is when someone recommends you to their friends, so you should always be worthy of commendation.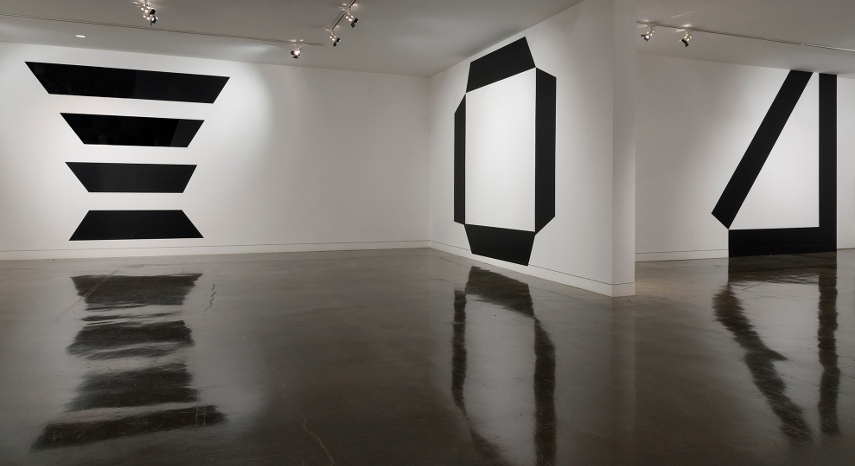 Online Art Gallery's Marketing and Social Media
Online presence is definitely a key aspect of art gallery marketing, so it's probably not for the best to think that you can make it without investing time and effort into your website.
The Internet revolutionized marketing for galleries, so hire experts to work on your UX and SEO - especially if you do not know what these words even mean.
There are some galleries that function solely on their online presence and many of them do not even have a brick and mortar shop established - this should be a clear indicator of how powerful the online world can be.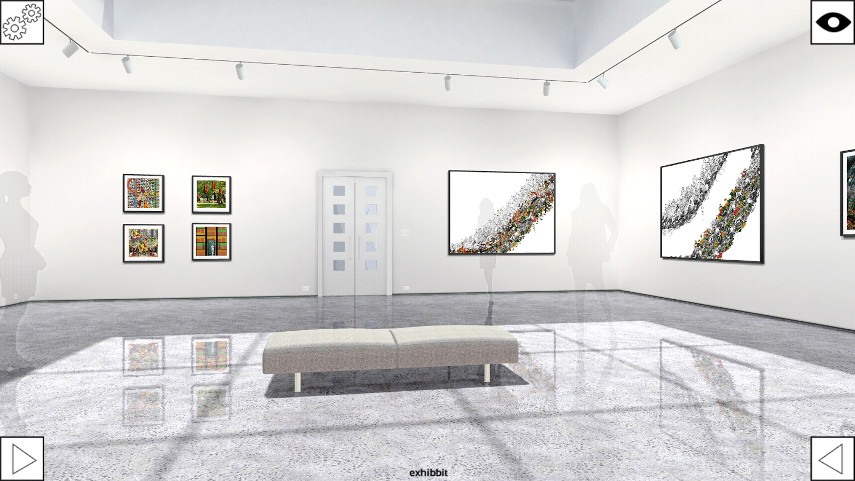 Social Media
According to a Tech Crunch survey, 100 million hours of video per day are watched on Facebook alone! This should be enough of an indicator of how seriously you should consider employing videos for your online marketing.
Video presentations of your gallery's interior, artists and their works[3] can be greatly attractive to customers. Keep in mind that you should always concentrate on what makes you different from the competitors.
Furthermore, consider making live video presentations as they have shown a lot of success in recent times.
On that note, and since we already mentioned Facebook, you should really work on your presence on social media. Contemporary world lives and breaths social networks and that's precisely why so many businesses rely on them to get customers.
Needless to say, you should also be aware that the content you put out should be adapted to all the devices customers may use to visit the websites in question.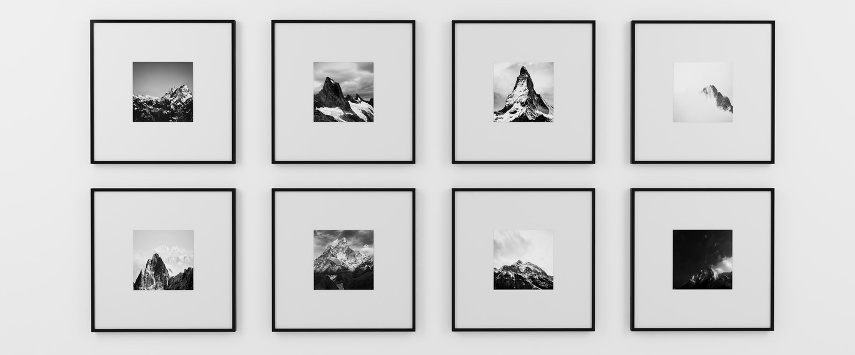 Interactive Content
As studies and surveys showed in the past, interactive content is a great medium when it comes to marketing for art galleries. The reason for this is simple - by giving someone an opportunity to interact with your content, you can encourage engagement and maybe even interaction with your gallery.
Not only that, but you can get a great insight into what your customers want and need by creating polls of various kinds, finding out what needs changing and what works well.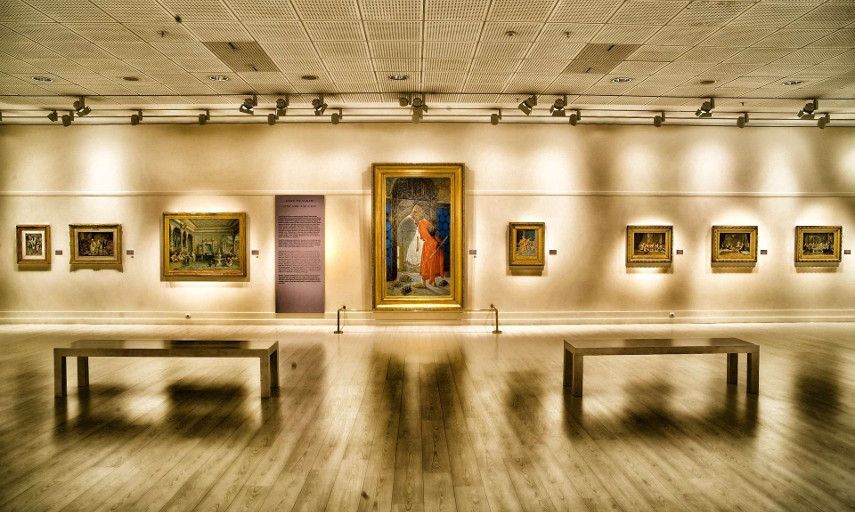 Consider Virtual Reality
Although it seemed to be an ambitious Sci-Fi dream a few decades ago, virtual reality has truly taken off in recent times and it found its role in the world of marketing. It can definitely play a big part of a good digital marketing program, as many art galleries already found out.
Why not give it a shot yourself?
It's incredibly satisfying for online customers to have an option of seeing your gallery through augmented reality, so VR is definitely one of the more sound marketing strategies worth investing in.
 Editors' Tip: Making It in the Art World: New Approaches to Galleries, Shows, and Raising Money

Learn how today's artists survive, exhibit, and earn money, without selling out! This book explains how to be a professional artist and new methods to define and realize what success means. Whether you're a beginner, a student, or a career artist looking to be in the best museum shows, this book provides ways of advancing your plans on any level.

References:
Rhoads, E., February 06, 2012, The Importance of Branding in the Sale of Art, B. Eric Rhoads [Nov 12, 2017]
Schrager, A., July 11, 2013, High-End Art Is One of the Most Manipulated Markets in the World, Quartz [Nov 12, 2017]
Berg, B., June 15, 2017, Planning A Marketing Strategy For Artists, Agora Gallery [Nov 12, 2017]
Featured image: Silhouettes of People at an Art Exhibition, via artbusinessnews.com. All images used for illustrative purposes only.