They're not quite still as a photograph, but also not as moving in action as a video. That's how one could describe gifs, and when it comes to art gifs, like for any digital arts form, there's an idea, a concept, an aesthetic. It would appear that this Graphics Interchange Format has immersed itself into creative spheres of life as soon as it was born, in 1987, becoming much more than a low-quality image format stuck in an endless loop of sequential frames. So how is it exactly that these simple graphics got to have so many fans around the world and why are so many people fascinated by the same, tiny portion of an animation, which does nothing else but repeat itself to eternity? As the technology advanced through the years, so did art gift, becoming (a bit) more complex and (a lot) more popular.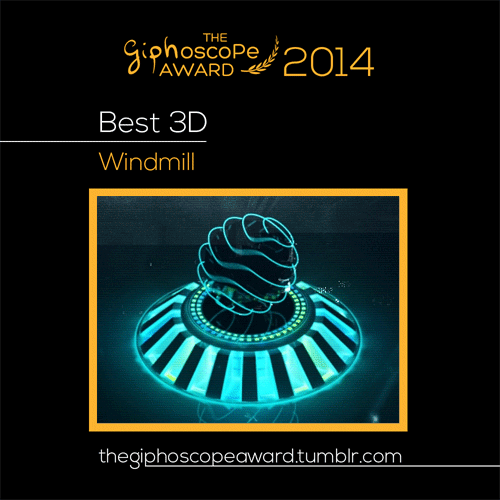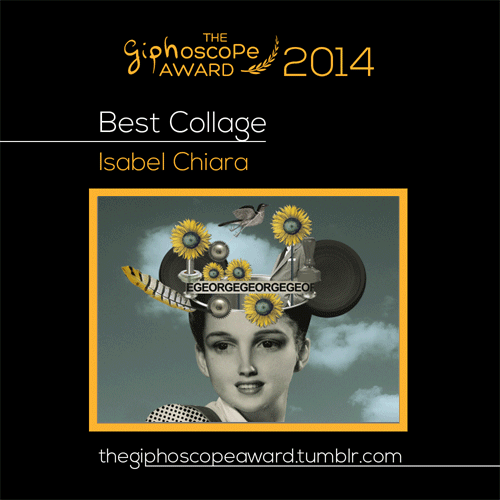 What is Gif Art?
To explore the topic of art gifs, let us first take a better look at the medium as a choice of an artist. At first sight, there is nothing much you can do with a gif - it has a palette of only 256 colors, thus only a certain visual appeal, and its size (or weight) can never be too big. That being said, gif artists really have to plan their topic wisely, because only a small portion of their storytelling will actually end up as a micro-animation, becoming quite low-quality in the process as well. This "the smaller the gif the better" ideology is based on a faster flow of information. Since it's usually uploaded to an Internet page, a gif should be able to load fast, and if it's counting many megabytes, its slow loading will not make anyone wait in today's quick-paced world. Kinda like for images in general. For art gifs we could say that there's more freedom, although their creators usually stick to the rules. Luckily for talented animation makers, things have changed for the better in the past fifteen years, as the web became even more vast and more tolerant towards size and dimensions. And so, their creativity got its boost as well.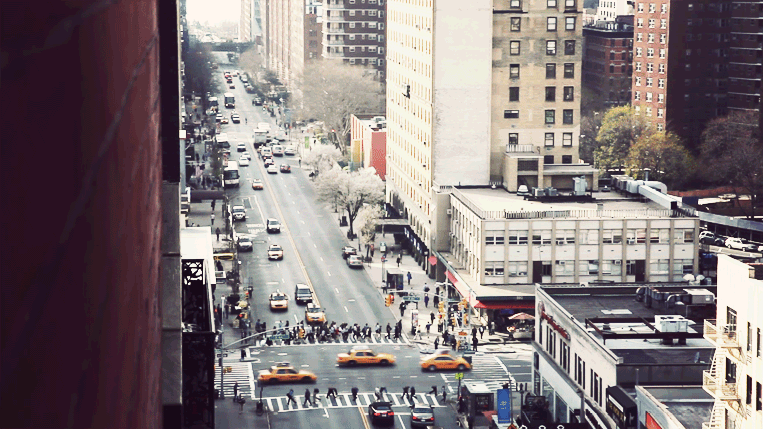 Cinemagraphs - Sophisticated Art Gifs
As recently as 2011, the world of photography, video and gifs got a new member - cinemagraph. Although their roots are found deep in all three above mentioned mediums, cinemagraphs managed to emerge as an artistic form of their own. Coined by American photographers Jamie Beck and Kevin Burg, the term was assigned to a special technique they used to animate their fashion and news photographs. In their essence, these micro-animations are gifs, but the difference is that only one small detail within them is animated, while the rest remains perfectly still, untouched, a frozen frame. This little fact is exactly what gives this art form its unique flare - a living moment can be found in a vastness of stillness, making it alive yet remaining an integral part of its landscape. In addition to that, going back to the technicalities, this kind of process further diminishes the size of a gif, as not all of it is animated, making it even "lighter" in terms of kilobytes without deteriorating its visual quality - a win-win!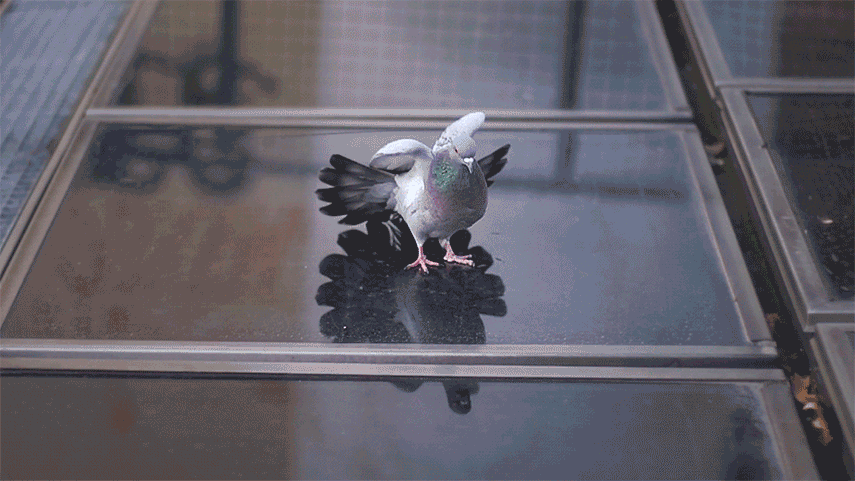 The Creativity of the Animated - .gif as a Mainstream Arts Movement
Truth be told, if you ever planned on becoming a gif artist, now would be the time to do it. In the last ten years, there has been a proper boom - for example, websites like Tumblr or Twitter have promoted the format to the point where still images have practically vanished and in the real world, art gifs have been featured in an actual art institution - The Museum of the Moving Image. Although by gifs on Tumblr people usually mean animations of animals doing silly stuff or excepts from movies or tv shows, the platform has become a hub for gif makers, one such group being The GIF Artists Collective, founded by a 16-year-old lover of the digital. But it doesn't stop there. In April 2014, Saatchi and Google teamed up to give away the first ever Motion Photography award, gathering six winning animations into an exhibition in London (and just so you know, the members of the competition's jury included the likes of Cindy Sherman, Tracey Emin and Baz Luhrmann). In January 2015, we had the Savannah GIF Festival, which featured 670 animations from 180 artists in over 20 countries. Artists collaborate and get commissioned. And then, as perhaps the most interesting endeavour when it comes to art gifs, there's the Gif-iti project.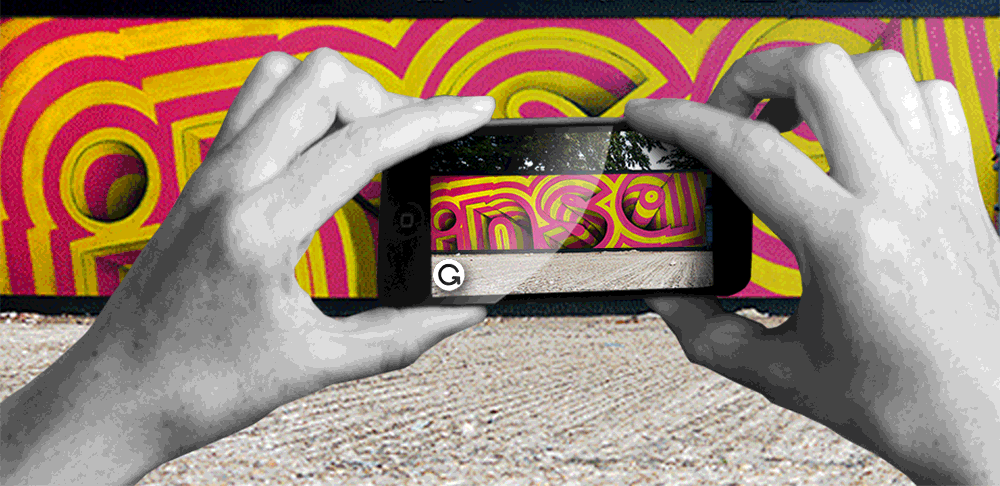 Gif-iti - When Graffiti Come to Life
An artist named INSA is a graffiti writer. Yet, his particular street art is only viewable - online. He makes Gif-iti, gifs + graffiti, animated paintings that require great physical effort. INSA goes on to paint numerous layers of his street works by hand onto actual, physical walls, photographing each of them as he goes. He then merges these images together in a looping gif file, which is then uploaded online for his audience to see. To expand his artistry, INSA has also introduced the Gif-iti mobile application, which allows the users to view his works in real life. Once you download the app, you can point your phone toward an actual street artwork made by INSA and see its creation first hand, or you can visit the artist's website and do it there instead.
To sum up, while it's true that art gifs as artworks won't be able to get a physical form - although they could reach as far as being an art installation - they can still be perceived as tools of creative expression, even if they're made just for fun. Hell, if one Michael Green could sell his gif file for as much as $1,300 at an auction, maybe we should pay more attention to it. At this very moment, future of art gifs seems very bright, as their immediacy continues to attract many people, who find their beauty within their simplicity and an endless repetition.
Fan of digital art? Sign up for My Widewalls for more!