Coming to China for her first solo exhibition there will be the talented photographer Christy Lee Rogers, whom you may remember for her stunning post-modern underwater works. The honor of hosting the show will be Shanghai's Art Labor Gallery, a versatile gallery dedicated to both Chinese and international contemporary artists. The show promises to be yet another successful display of breathtaking imagery in Christy Lee Rogers's trademark style, and we have no doubt that will be the case precisely.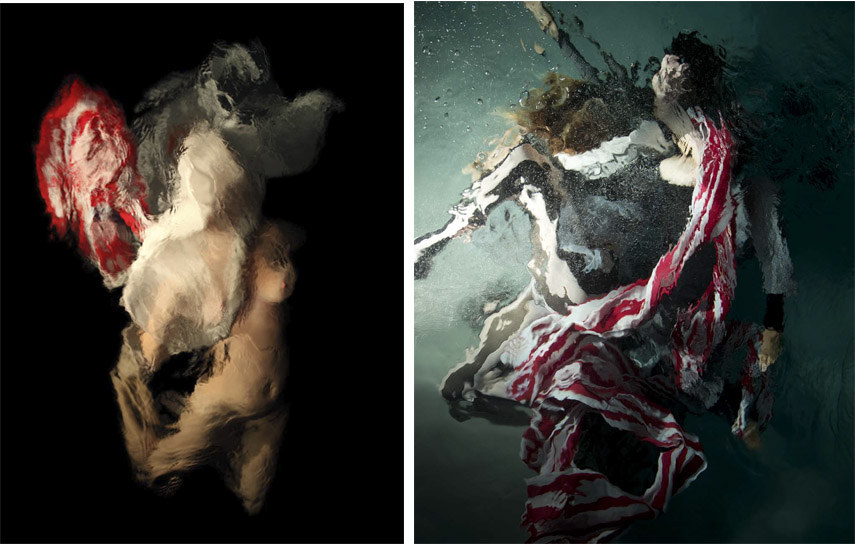 Christy Lee Rogers: Beyond the Sea Level
Known for creating her own worlds beyond aquatic surfaces, where human bodies merge with bodies of water in magnificent fashion, Christy Lee Rogers has been present on the contemporary photography scene for more than ten years. Her experimental underwater images portray the notions of humanity in a unique way, by immersing it into both physical and philosophical depths of matter and thoughts. Boldly referencing classical romanticism, Christy Lee Rogers's art offers a contemporary view of the movement, soaked in distinctive dramatic lighting, recognizable compositions and an exquisite palette of colors that calls to mind the great works of masters like Caravaggio or Rubens. When looking at these works, one instantly gets the feeling of freedom, thriving in the poetic beauty of movements, visions and emotions.
The Eternal Aquatic
Often based on previously thought-over scenarios, Christy Lee Rogers's pictures is otherwise quite spontaneous and completely un-retouched. On a quest to surmount the harsh demands of underwater photography, the artist takes advantage of the light penetrating the water mass and lets it make its own way through the lens and into the camera, without any alterations. Thus, her effects are being created naturally, using pure light refraction and creating incredible aesthetics of great visual impact. By following water movements, she manages to captures the flickering moments that, however, bring us more than clear revelations of our own existence. Usually working alone with her models, at night, at her home in Hawaii, Christy Lee Rogers continues to explore the complexity of the human condition and to find inspiration in the wonders of water, quite literally so.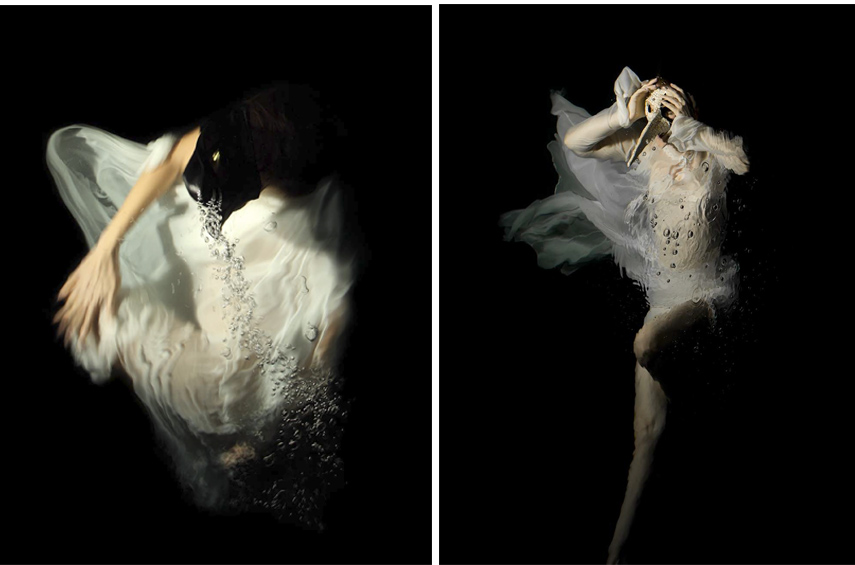 Christy Lee Rogers at Art Labor Shanghai
Christy Lee Rogers is an American visual artist and self-taught photographer from Kailua, Hawaii, whose art has been on display in group and solo shows all over the world and has also participated in a number of art fairs. Her expressive way of doing photography has introduced her as one of groundbreaking talents of the medium and a force to be reckon with in the genre of underwater photography. She has been featured in international publications like Harper's Bazaar Art China, The Independent and Casa Vogue.
The Eternal Aquatic exhibition will open on July 4th, with a reception from 6pm to 9pm at Art Labor Gallery in Shanghai, China. The show ends on August 18th, 2015.
Don't miss our on great stuff! Sign up for My Widewalls today!
Featured image:
Christy Lee Rogers - Rapture, 2011. Archival Pigment Print, 48 x 39 in
Also in slider:
Christy Lee Rogers - Wanderings, 2011. Archival Pigment Print, 72 x 49,5 in
All images copyright of the artist, courtesy Art Labor Gallery